Dordogne in southwest France is set between the Loire Valley and Pyrenees mountains.
A traveller's utopia, the region offers everything you could wish for – wonderful food, beautiful countryside and charming towns.
We travelled to the Dordogne en famille with Fleuret Holidays to experience the very best this beautiful part of France has to offer its visitors.
The Villages
The area is full of history, from the caves the Gauls took refuge in during their resistance during the Gallo-Roman period, to the French Revolution.
We spent two weeks exploring the area of Dordogne, and fell in love with everything it has to offer. But the family has unanimously declared our favourite villages to be Curemonte and Collonges-la-Rouge.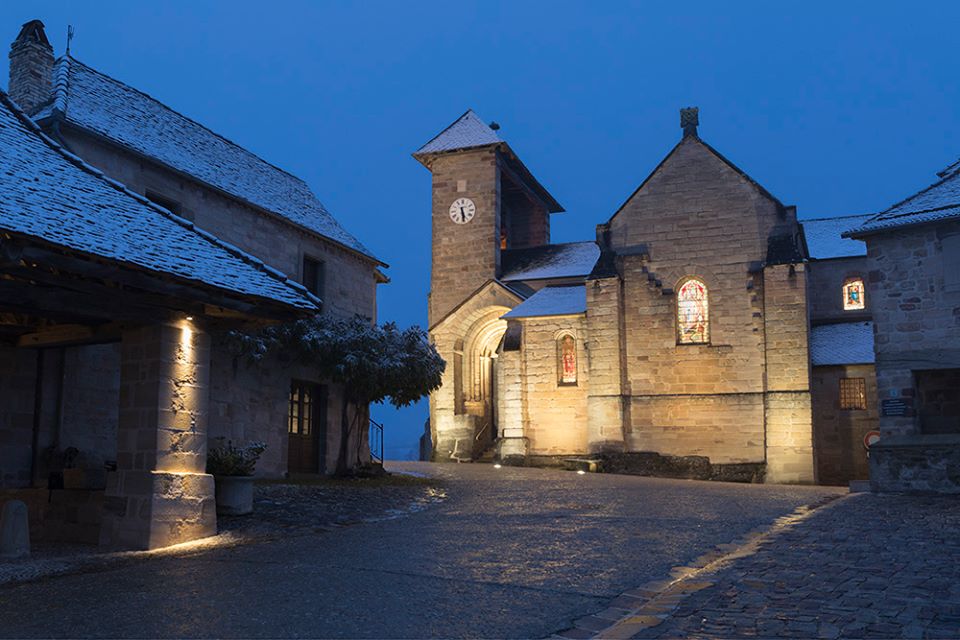 Curemonte dates from the 11th century and is considered "L'un des plus beaux villages de France" – one of the most beautiful villages in France. It has three chateaux, three churches, and holds a local farmers' market once a week in the summer months.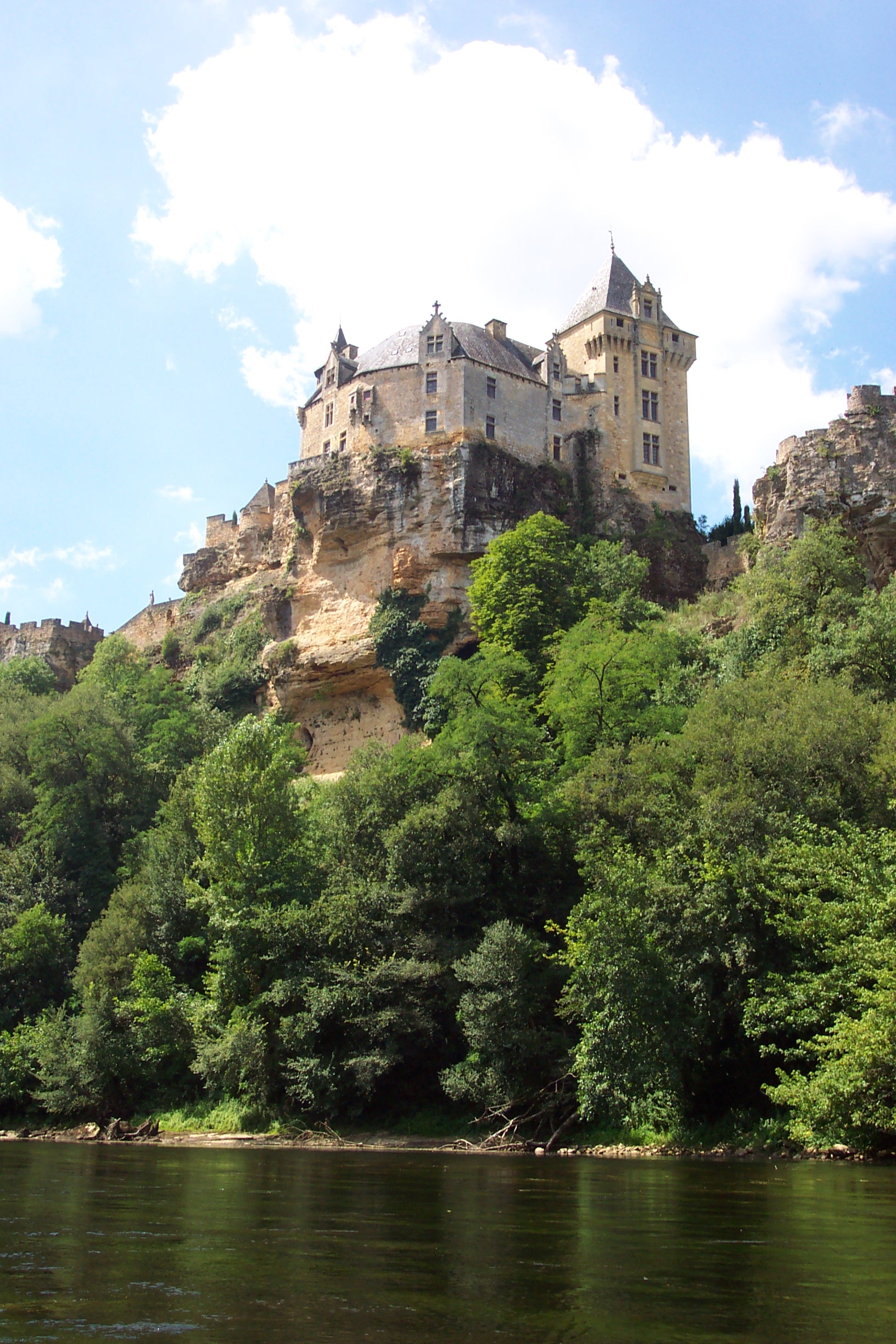 We joined Curemonte's residents and other visitors for a communal barbeque – the villagers supply cooking facilities on one of the widest pathways through the village. Buy your dinner from the butcher in the local market and cook alongside new friends before settling down to enjoy your meal on the trestle tables set up nearby.
Collonges-la-Rouge is, as its name suggests, constructed entirely of red stone, in this case sandstone. Its records date back to the 8th century, and is home to the association Les Plus Beaux Villages de France. Situated on a slope, this exquisite village has an interesting and somewhat eclectic collection of little shops and museums that will keep the family interested for the best part of the day. Take a break from exploring to enjoy an ice-cream (or two) while taking in the incredible views of this beautiful commune.
The Properties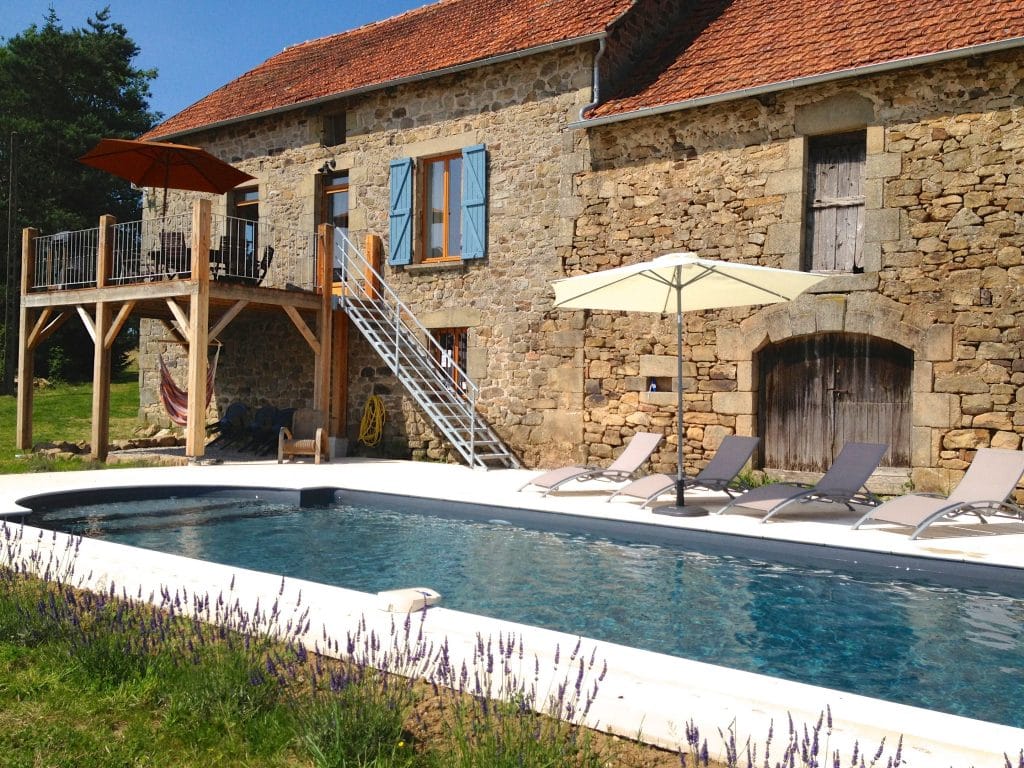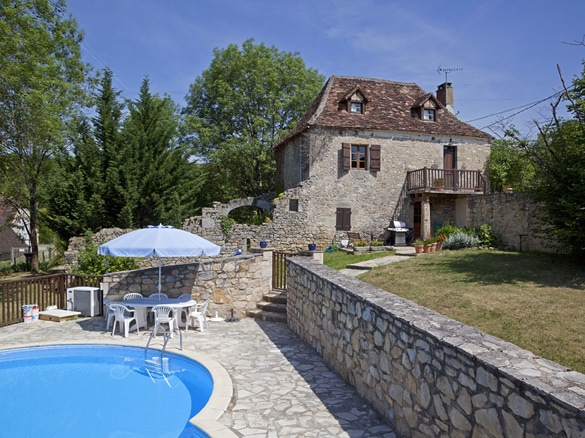 All Fleuret's holiday homes offer exceptional comfort and facilities in stunning locations. Sympathetic renovations mean the properties retain many original features and kitchens and bathrooms are modern. For chillier evenings, many of the houses have fireplaces and wood burning stoves. All the properties have swimming pools, some of which are heated.
Fleuret offers self catering, bed and breakfast or fully catered packages according to your preference, and properties range from single-bedroom to five plus.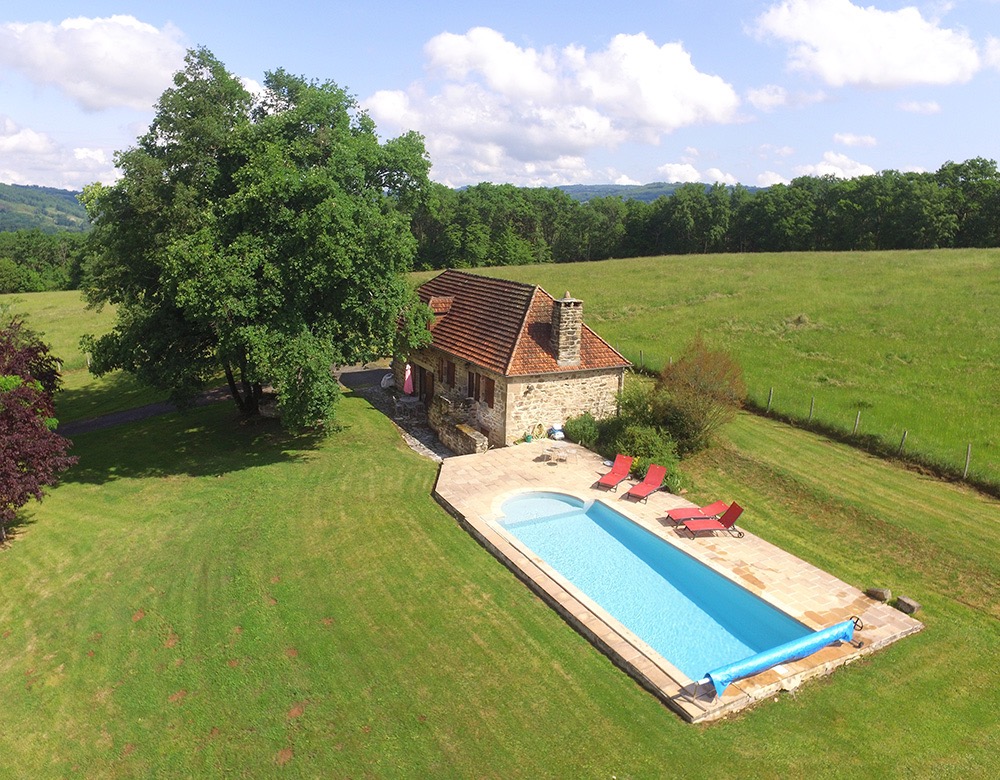 We stayed in Les Fardines, a traditional stone built cottage with stunning views down the Sourdoire Valley. The house has generous grounds and a heated swimming pool, perfect for families with two young children, like us! It's set in the countryside and offers excellent privacy in its peaceful surroundings.
The Extras
Gilly knows how to make your holiday that little bit more perfect, with the extras she can offer. From aromatherapy massages to hot-air ballooning, guided walks and photographic trips, to local knowledge of all the usual activities, she will help you get the very best from your stay in her properties.
We were able to arrange a welcome package for our property, with all we needed to settle in for our first evening in Les Fardines: a meal on arrival, a bottle of wine for when the children were asleep, and the makings of a lovely breakfast the following morning.
The Journey
All Gilly's holiday homes are within 20 km of her own home at Fleuret. Just 30 minutes' drive from Brive-la-Gaillarde airport, means flights from London Stansted are perfect, or for those who prefer to sail across the channel can drive there in a few hours (7 from Le Havre, 8 from Calais).
If you need airport transfers, these can be arranged too although having your own car during your stay is recommended.
Find out more about Fleuret Holidays via Facebook and Twitter (@FleuretHolidays)