Chas and Dave sang about it. The jolly boys in Only Fools & Horses had a day out there. And Peaky Blinders' Alfie Solomons was shot there.
Margate has been a popular holiday destination for almost three centuries, the town suffered with the departure of chain stores from its high-street, and cheap holidays abroad. The seaside town is now experiencing a resurgence as regeneration and gentrification of its Old Town radiates across the town.
Where to stay
The Sands Hotel is a boutique hotel and restaurant with stunning views across Margate Sands. The owner, Nick Conington, discovered the building's past as a hotel and decided to restore the property to its original seaside glamour. The sea-view rooms deliver in spades, from their seafront vantage point and fourth floor attics rooms offer the hotel's best views.
The Crescent Victoria has a decor to match Margate – a vivid mixture of seaside tradition and cutting-edge culture. The hotel offers 14 bedrooms, many with enviable sea views, and guests may use the bar, restaurant and the Moroccan Marquee with its Shisha flavours.
In the heart of the Old Town, you'll find Angela's Guest Suites. The three suites with sea views, free WiFi and Smart TVs (the White Suite also has a balcony) are just a short distance from The Turner Contemporary and Margate's sands. Interestingly, the King Room with Balcony is also soundproofed.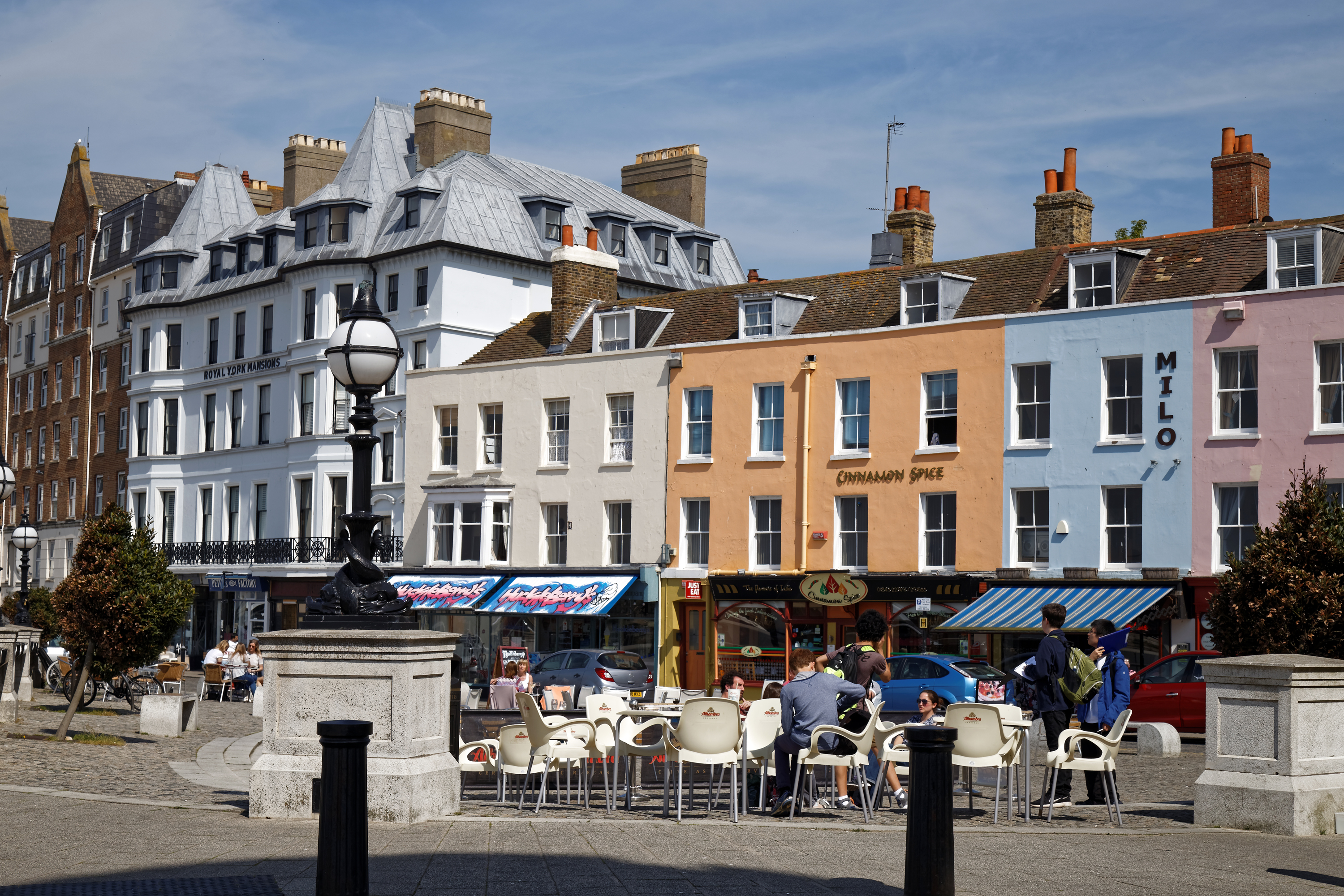 Where to eat
Hantverk Found is a cafe gallery: or a gallery cafe, depending on what draws you there. The cafe has limited hours, but does offer a lunch, dinner, sharing and fixed price menus. Food is locally sourced, so expect season dishes with a fair nod towards the sea, and the cafe has a decent wine list, which can also be bought to take away. The gallery exhibits works by local and emerging artists and is lottery funded, with works available to buy in person as well as online.
The Sun Deck is home to The Bus Cafe, street food served from a bright red double-decker bus. Gluten and dairy free ingredients and locally sourced fare can be enjoyed inside and out, or taken-away and the views of the beach don't get any better – or closer! Breakfast and lunch menus either side of midday, and cake and ice-cream served all day.
For the best fish and chips in Margate, head to Peter's Fish Factory, a couple of minutes from The Turner Contemporary. Real chips, deep fried until crisp on the outside and fluffy in the middle; fresh-cooked fish and generous portions guarantee a fish supper worthy of the views outside.
Where to shop
The high street has long been a shadow of its heyday parade, and most chain stores are now to be found at nearby Westwood Cross.
Gentrification and regeneration of the Old Town has started to spill into the high street however, and there is an increasing number of boutique and independent shops springing up. Wander the streets of the Old Town and you'll find something suitable for someone for sure.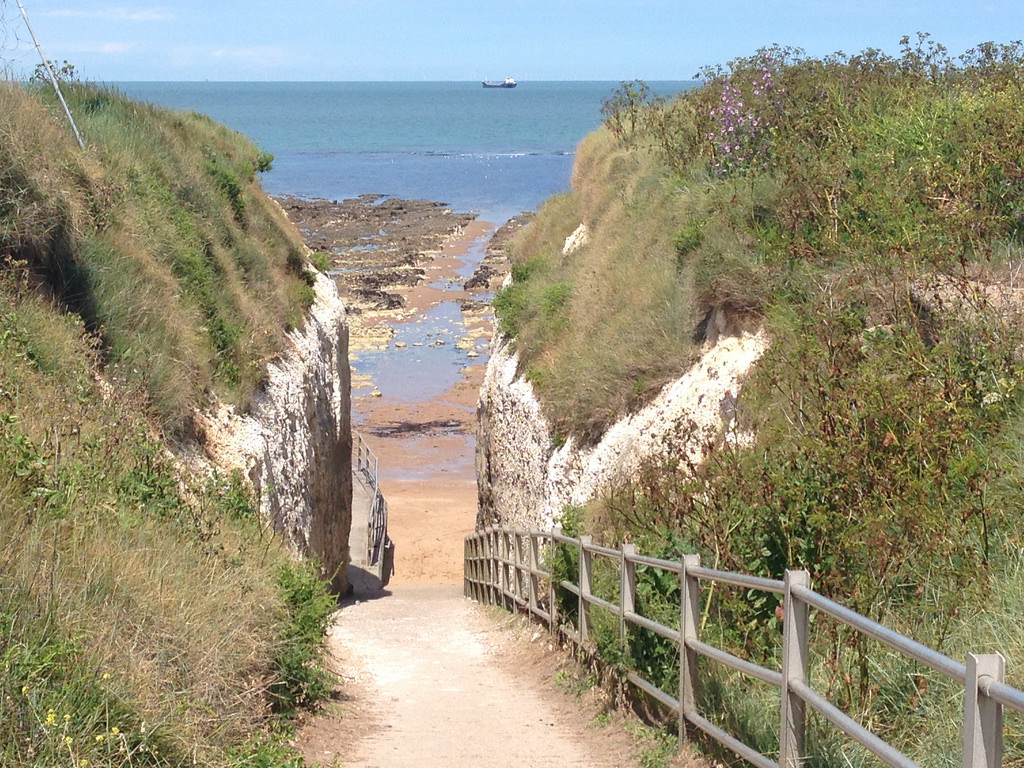 What to do
Margate's sands are only the width of a road away from the bubbling murmur of the seafront shops and arcades. True golden sand, with inflatables and swings, and ice cream readily available, it's easy to spend a day on the beach. Hire deckchairs, swim in the tidal pool or explore Margate's Golden Mile – a stretch of amusement arcades and slot machines that run parallel to the main sands. Kiss Me Quick hat optional.
The Turner Contemporary opened in 2011, to much local debate. However, this contemporary exhibition space has played its part in welcoming tourism back to Margate, and its internationally acclaimed exhibitions help to ensure that access to great art is available to everyone.
Top tip: make time to view the gallery's art work by Turner, whose association with Margate gave name to the project.
For a traditional seaside experience, visit Dreamland. This renovated amusement arcade has a rides suitable for all ages, from Soaring Seagulls for the little ones to the oldest rollercoaster in the UK, the Scenic Railway. The park itself is worth a visit, but with regular events and themed attractions, there really is something for everyone to try.
Top tip: buy wristbands online in advance and save money!
How to get there
Margate can be reached by train from London St Pancras (High Speed) and London Victoria line to Ramsgate. Margate's main attractions are a very short walk, and many can be seen from the station itself.
National Express runs a regular service from London Victoria and the M20/M2 will bring you within an hour of the town.