At the edge of the Sahara is the West African city of Timbuktu. It may sound like a made-up or mythical name, but this city was a world centre of Islamic learning, and a important trading post for centuries.
The city is part of the Republic of Mali, around 12 miles north of the Niger River and its foundation dates back to Iron Age. Its proximity to the Niger saw it established as a regional trade centre in medieval times, where precious commodities including gold, salt and slaves could be sold and exchanged. Trade began to decline in the 17th century and it wasn't until 1826 that Alexander Gordon Laing became the first European to reach Timbuktu.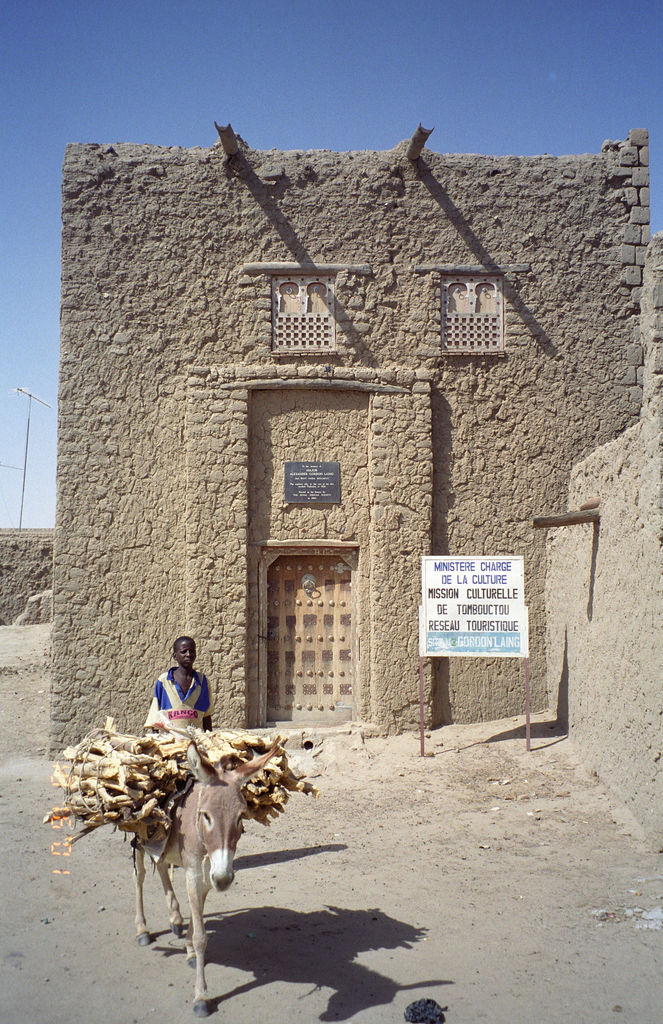 The Centre de Receherces Historiques Ahmed Baba is home to some 30,000 Islamic texts – religious, historical and scientific – dating from the 12th century on. It documents the centuries-old history of Timbuktu clans, and many priceless works that include some of the few existing records of Africa's empires. and hand-written scripts in both African and Arabic scripts. The museum is open daily, and can be found on Rue de Chemnitz.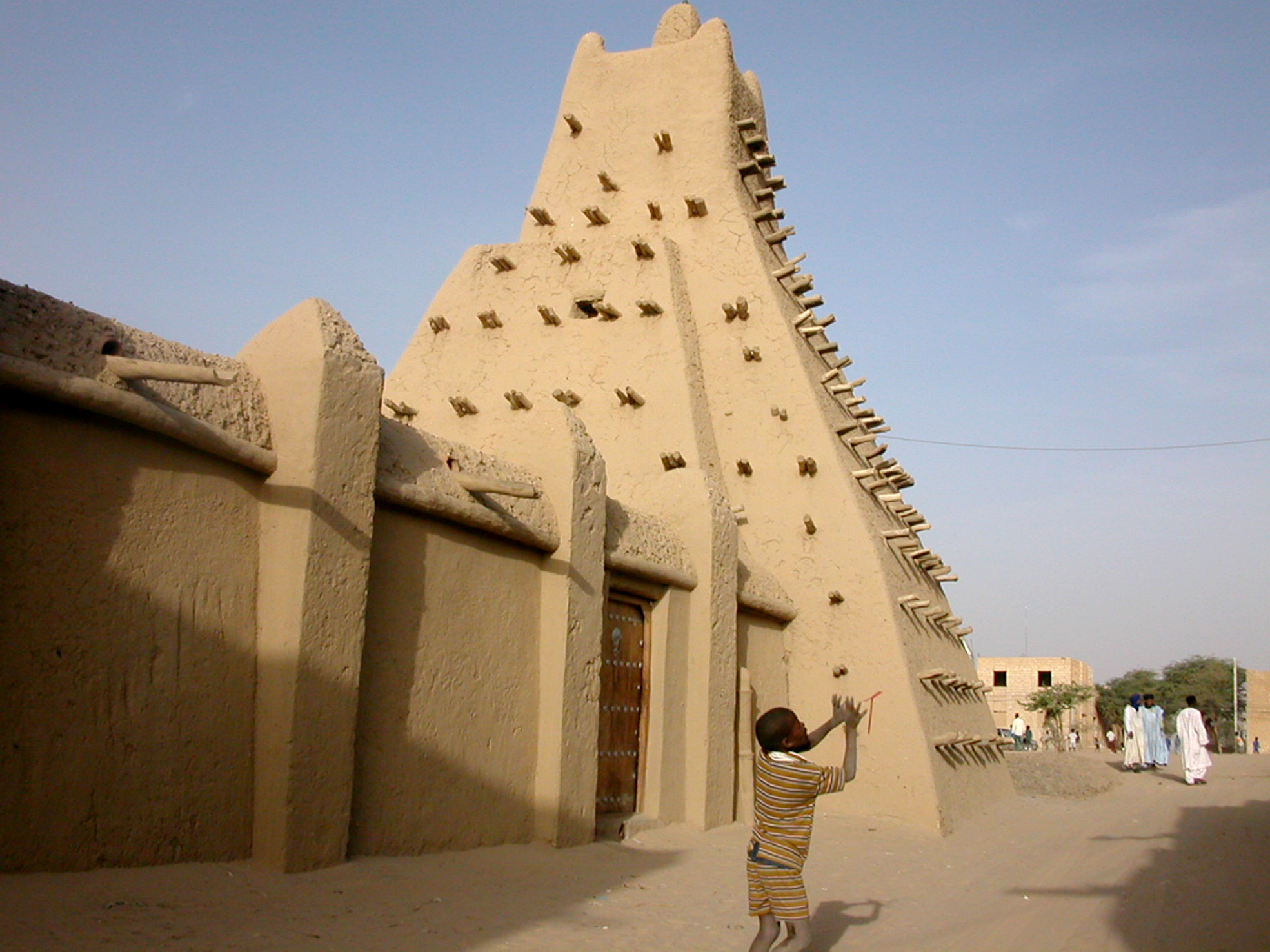 Timbuktu has three mosques, which are inaccessible to non-Muslims and are impressive reminders of the city's golden age when they were home to Timbuktu's Ambassadors of Peace. The Sidi Yahiya Mosque has the least interesting exterior, but is named after one of the 333 saints that have lived in the city. The youngest is the 16th century Sankore Mosque, which also functioned as a site for learning and university. The oldest of the trinity is Dyingerey Ber Mosque, which dates from the 14th century. Access here is more relaxed and often possible with a guide, but it's important to check before accessing certain areas, such as the stairs to the roof, and observe respectful practice.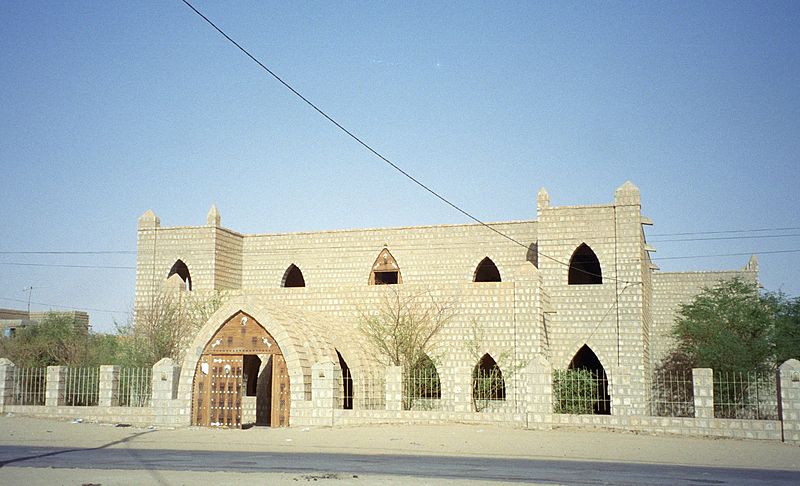 Conversely, the Moroccan invasion that was instrumental in Timbuktu's decline was also responsible for influencing its cuisine. Like the rest of the republic, rice or millet is a staple ingredient and feature in many staple and traditional dishes, flavoured with an array of the fourteen spices of Timbuktu. Al Kefta (meatballs in sauce) has its origins in Morocco, as does Tajeene (stew). Nomadic influences include Tadjala, a traditional wheat semolina bread cooked in the sand and Assab or Bagghandi, a dish of cracked and boiled millet served with meat and sauce.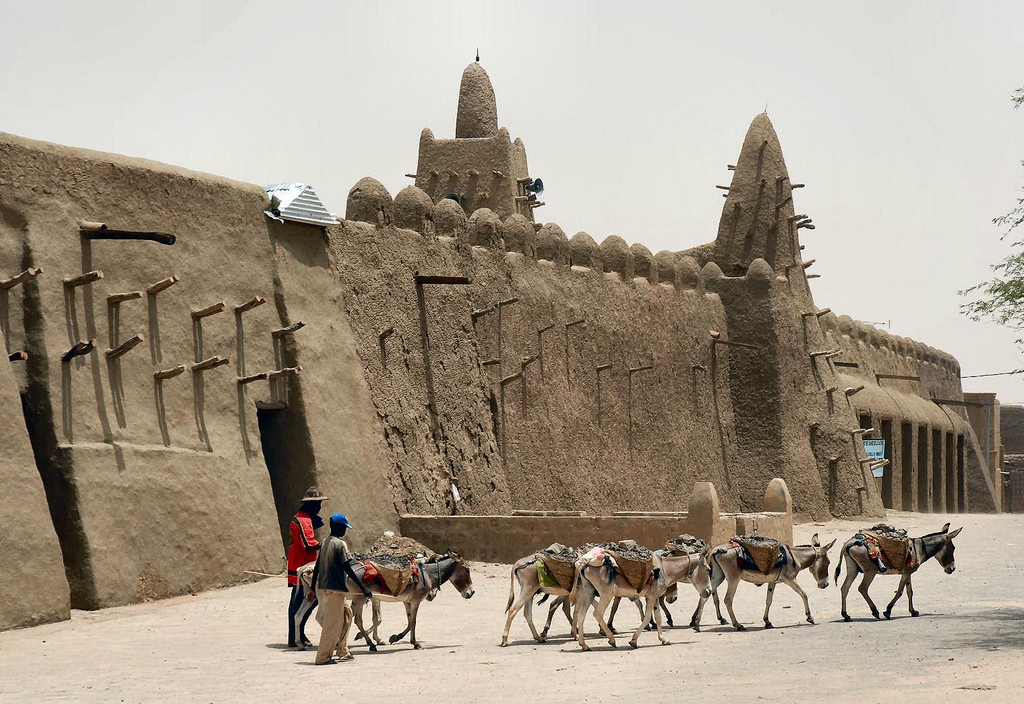 Accommodation in this part of the world is unlikely to be boutique but will provide a simple and clean base from which to explore the city. Tourism is difficult for this city, even though it has an airport, but it is essential if its historical value is to be preserved.
Hong Kong businessman and philanthropist Sir David Tang once said: "I've always wanted to go to Timbuktu. First of all I think it has the best name of anywhere in the world."
That's just one of the reasons why we must venture to this forgotten city, and be part of the ongoing projects to preserve its past, for its future.