Louis Cole is a travel vlogger from the UK who shares his adventures across his YouTube and social channels daily. Since he took the plunge to start his social journey, he's amassed millions of followers and subscribers worldwide who are keen to follow his exploration around the globe. We spoke with Louis about how he hopes to inspire others to take on their own adventures and encourage social change, as well as the start of his own company 'Live The Adventure'.
Louis Cole interview by Lucy Rix
---
Hi! Thanks for taking the time to chat with us. Can you tell us a bit about Louis Cole for anyone who hasn't heard of you yet?
Hi! My name is Louis Cole and I am an online creator who is passionate about documenting and sharing my curiosity, excitement and exploration of the world. I am passionate about learning about new cultures and communities, and sharing these adventures online with over 2 million subscribers. I started on YouTube a few years ago when I created a channel called FoodForLouis. It was very sensational and got a lot of attention online, but I realised quickly that this was an identity I didn't want to be recognised as. I wanted to communicate something which I actually cared about, and this is how my channel, Fun for Louis, started. My aim is to use my influence to have a positive impact on the world around me. I would define myself as an ambassador for dreaming big, living beyond the mundane and, of course, adventure.
Looking back, did you ever envisage you'd become so successful off the back of your YouTube channel?
When I started I had no idea that I could even make an income from YouTube, or that it would change the direction of my entire life. It continues to be an incredible journey for me every day.
Have you always been interested in travelling?
I have always been interested in adventure! When I was 14 I went to Malaysia with my family, and that really sparked a desire to learn more about different cultures and explore more of the world.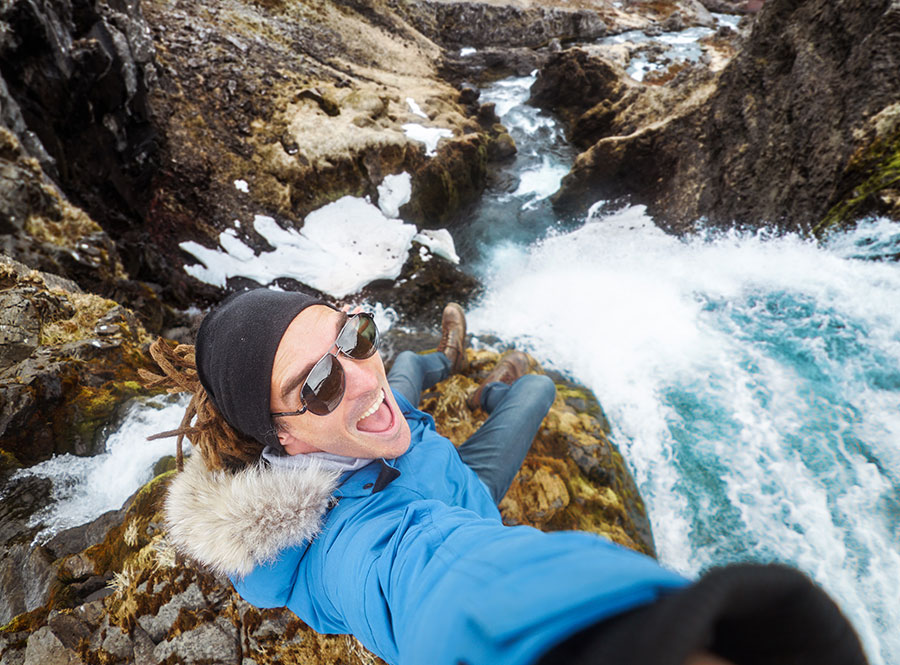 On one of your most recent Louis Cole adventures, 'Beyond Borders', you flew a plane around the entire world. What made you want to take on such a fascinating challenge?
About two and a half years ago I met JP Sholtz in New Zealand and he pitched the idea that he was planning as a young pilot. It got me really excited about the prospect and so I immediately agreed and we started planning together.
If you weren't currently making YouTube videos, what would you be doing?
I would still be travelling, but doing more location based community projects, where I would spend more one on one time with people rather than trying to influence a platform. I am most passionate about inspiring people to be the best versions of themselves and to live adventurously, which looks different to different people. It might not always be travel related, but rather taking steps in their own lives to face their fears, and building confidence to be ambitious in reaching their dreams. So if I weren't on YouTube I would still want to have a positive influence on the lives of people.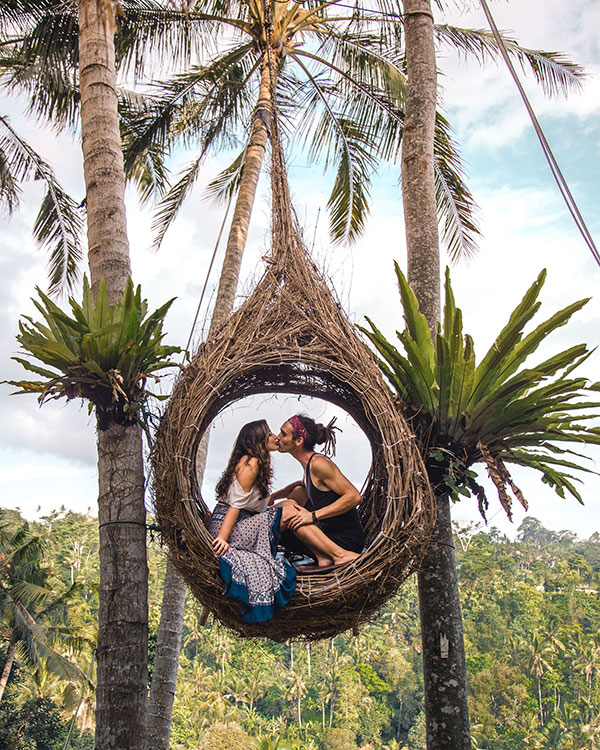 A lot of people have a great desire to become a full time traveller, but find it difficult to fund their trip. What advice would you give to these people?
People often think you need more money than you do to travel and that there is only one way of travelling. Start by getting a part-time or temporary job and put money aside each month. Often the most expensive part of the trip is the flight, and once you are at your destination you can save money by eating simply and couch surfing. I often travelled very cheaply in my twenties by getting a group of friends together and road tripping. We spent hardly any money as we slept in the car and ate tinned beans; it was a real adventure and I still remember it today.
Is making YouTube videos something you really enjoy and plan on always doing?
Yeah, I think I would always make some sort of content, I really love the creative process of filming and editing and then putting that out to a platform. I love showing a window and capturing beauty in places for people, and hopefully by doing so, inspiring them to go see the world and travel.
Describe to us your definition of pure bliss…
Sitting in the hot tub, looking at the stars and listening to jazz.
What are the best and worst places you've visited so far?
My best places are a tie between Cape Town and Rio. I really love Rio de Janerio because it has so much diversity, from the beautiful surrounding jungles to the city which has a lot to offer culturally and musically. I love the Brazillian music as well as the beach vibes. I never really focus on negative things, so it's tough to name my worst place. Every place has something unique to offer and I always appreciate the environments I am in and what they have to offer and experience – even the more challenging ones.
Will Louis Cole settle down anywhere, or will you always want to travel?
I don't imagine myself settling permanently somewhere, but I do imagine one day travelling at a slower pace and having multiple bases globally which I return to for a number of months at a time. I like the idea of having different places to return to with different communities of friends.