With the Government revealing their new traffic light system for UK travel, it's only a matter of time before you'll be able to go on holiday abroad! But what is the traffic light system and which countries will be affected? Well, no need to panic because all the information you need is right here.
What is the Traffic Light System?
The plan to reintroduce international travel is being conducted by The Global UK Travel Taskforce, with hopes that international travel should resume 17th May 2021. Holiday-goers will have a colour-based system to refer to when picking destinations.
Essentially, it's a green-amber-red coloured system to control UK travel with each colour insinuating the severity of Corona Virus within a country. Green implies a country is lower-risk, red is higher-risk and amber falls somewhere in-between. Simple, right?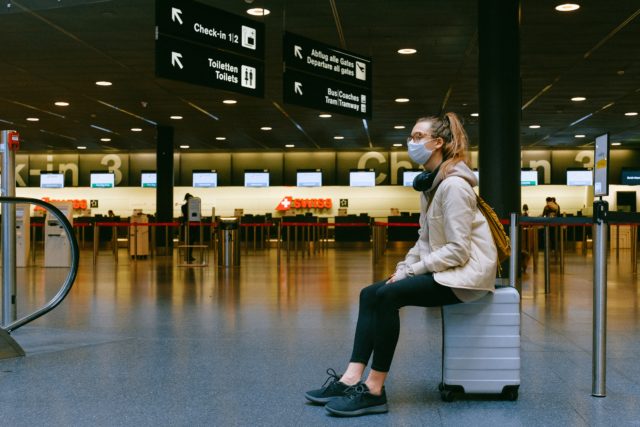 What are the rules regarding UK Travel to each category?
Green:
The Government has outlined that countries in the green category indicate you will not need to quarantine on returning to England, however you must take a departure test when returning to England as well as a PCR test on arrival.
"What I think is concerning most people is just how expensive it's going to be to go away even to one of the countries on the green list. You will have to have a departure test before you come back into the UK, so that could be a lateral flow test, and then once you're back in the UK you are going to need to take a PCR test. Now that is going to add a minimum of one-hundred pounds if not more to the cost of coming back from a 'green' country." – Lisa Minot, Travel Editor, said during an interview with The Sun.
From the sounds of it, if you are hoping to book a holiday abroad this summer you better be ready to spend some extra money on top of your holiday and travel costs!
Amber:
If a country is in the Amber category then upon returning to the UK you must quarantine at home for ten days. You will also undertake multiple tests when departing to and entering the UK. During this isolation you will have scheduled tests on days two and eight. However, there will be the option to have an earlier test on day five to be released prematurely from quarantine.
Red:
The final category is Red. Those who plan to travel to a red-country will be quarantined on arrival in a government-mandated hotel. Additionally, the price of these hotels is said to be around £1,750 per person for eleven days! Direct flights from red-listed nations are banned with Britons being expected to fly home via a third nation. Based on this information, it seems likely that holidays to red-listed nations will be extremely expensive!
Should you travel?
With morale running low across the country, it's understandable why anyone would jump at the opportunity to go abroad this summer. But the important thing to note is Corona Virus is still very much a real thing. On top of the dangers of going abroad, you will have to pay for any mandated tests during your travels. This includes to and from your destination and they are unlikely to be cheap. That being said, if you're sensible, I believe you're well within your right to travel to a green-listed country.
Where will you be allowed to travel?
Each country will be ranked based on several Covid-19 health metrics, which include:
The number of confirmed infections.
The amount of vaccinations given.
The number of Corona Virus Variants.
The ability the country has of identifying these variants.
Under those circumstances, countries currently tipped for the green list includes the US, Israel, Gibraltar, Malta and Greece. Fingers-crossed we can start booking our long-awaited holidays abroad from the 17th May!
For more information, you can keep up to date with the Government announcements about travel here.