Miami has been identified as the ultimate holiday destination for celebrities and holiday-goers. This city is vibrant and bustling with beautiful people and it is one of the most visited cities on the planet. With fantastic weather all year round, and so many things and places to do and see, you'd be a fool to not visit Florida's most colourful city in your lifetime.
The Weather
Miami is blessed with beautiful weather all year round with temperatures averaging at 28 degrees celcius in the summer and an impressive 20 degrees celcius in the middle of "winter". Regardless of the time you visit, you are almost guaranteed plenty of sunshine and temperatures warm enough for just a t-shirt.
The Beaches
Miami is home to miles of the most beautiful white and golden sand beaches. The turquoise waters in front of you, and the palm trees swaying behind; you'll feel like you are in a tropical paradise. Not only that, many of the beaches have gym apparatus so you can work out whilst enjoying the spectacular weather.
Shopping
Take a stroll down Miracle Mile and Downtown Coral Gables where you can treat yourself to some retail therapy. There you will also find fantastic dining and marvellous daytime and evening entertainment.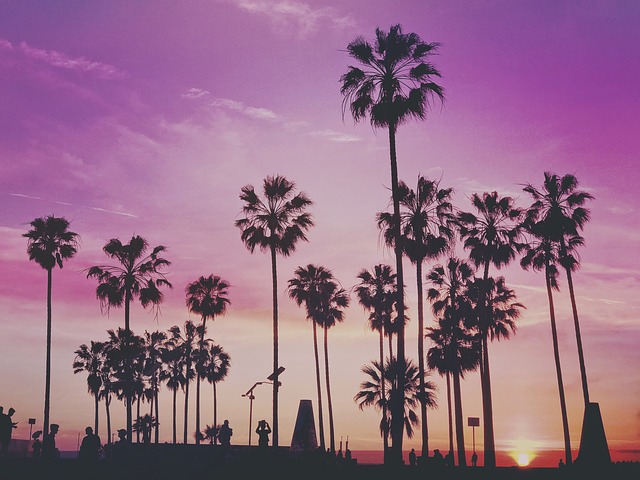 The Sunset
It's a known fact that the sunset over Miami is one of the most stunning who you will have ever seen. Watch as the skies become a deep purple with a splash or vibrant orange as the sun sets over the Atlantic Ocean.
Water Sports
It is perfectly acceptable to spend your entire days out on the water getting fancy with a jet ski, renting a boat, learning to wind-surf, snorkelling, and even scuba diving. There are also some great fishing spots along the Miami coast.
The Cruises
It's home to the two of the largest cruise ship ports in the world meaning there are plenty cruise holidays available that will make a stop off at this fantastic city.
The Hotels
Miami has some of the most lavish and luxurious hotels you've ever seen. All with their own unique styles and decor. The Mandarin Oriental Hotel is one of the most popular hotels in Miami with it's "triple five-star" service, exotic spa, modern interior, and four gourmet culinary outlets. 
Body Modification
Go wild in Miami and get inked or pierced at one of the many tattoo parlous; Miami is home to some of the most heavily tattooed and modified individuals. You can even get inked by the Miami Ink stars at the Love Hate Tattoos parlour.
Villa Vizcaya 
Also know an as Vizcaya Museum and Gardens, it is a chance to be a real tourist and visit the former villa and estate of businessman, James Deering, on Biscayne Bay. See the stunning Italian Renaissance gardens; and the historic village outbuildings compound.
Sports
The Miami Dolphins, Florida Marlins, and Miami Heat are just a few of the famous and incredibly talented sports teams that reside here and you shouldn't pass up the chance to watch go watch a game.
Take a look at what Oliver Gisin and his girlfriend Debby got up during their time in Miami and what fantastic memories they caught on camera.