Atlanta, capital of the south, is far more than just its airport – Hartsfield-Jackson International. Despite hurrying through 100 million passengers every year, making it the one of the busiest airports in the world, what lies beyond is one of the biggest and most cosmopolitan cities to ever exist.
So why is Atlanta so underrated, and what really makes it more than just a layover spot?
Nicknamed, 'The City Too Busy to Hate' – Atlanta is one to watch, it's home to the headquarters of Coca-Cola where visitors can visit Coca Cola World, Home Depot, CNN, Delta, and UPS. It was also the former home of inspirational activist, Martin Luther King, Jr. King's wife, Coretta Scott King opened the King Centre in 1968 to honour her late husband and his achievements. It's now a National Historic Site which sees over one million visitors every year.
Nearby, you'll find the Jimmy Carter Presidential Library and Museum which is dedicated to the state's one and only native President. History buffs can immerse themselves in Atlanta's past at the Atlanta History Center, and nearby is Swan House which featured in the Hunger Games: Catching FIre film as President Snow's home. Not to mention the city served as an iconic backdrop in the hit TV series, The Walking Dead. It featured on the show's promotional posters in 2010.
If you're a foodie, then Atlanta boasts some of the best dining experiences in the country with foods of all types and cultures available. Some of the most popular restaurants include Staplehouse which was the "Best New Restaurant in America" in Bon Apetit in 2016, and The Optimist; a high-end sophisticated seafood bar. Due to being formed at the intersection of two popular railroad tracks, Atlanta has an impressive immigration population that include a number of people that set up a range of delicious stores along Buford Highway. As a result, you can discover everything from Cantonese, Vietnamese, Bangladeshi, and Mexican.
For culture vultures, the city is also home to range of museums including the Center of Puppetry Arts, the Fernbank Museum of Natural History, and the renowned and very beautiful Atlanta Botanical Garden which covers 30 acres and is home to the US' only orchid centre. The Fox Theatre is a fantastic venue for a range of Broadway Shows and musical acts. You can also discover the Atlanta Ballet – the countries first regional ballet company.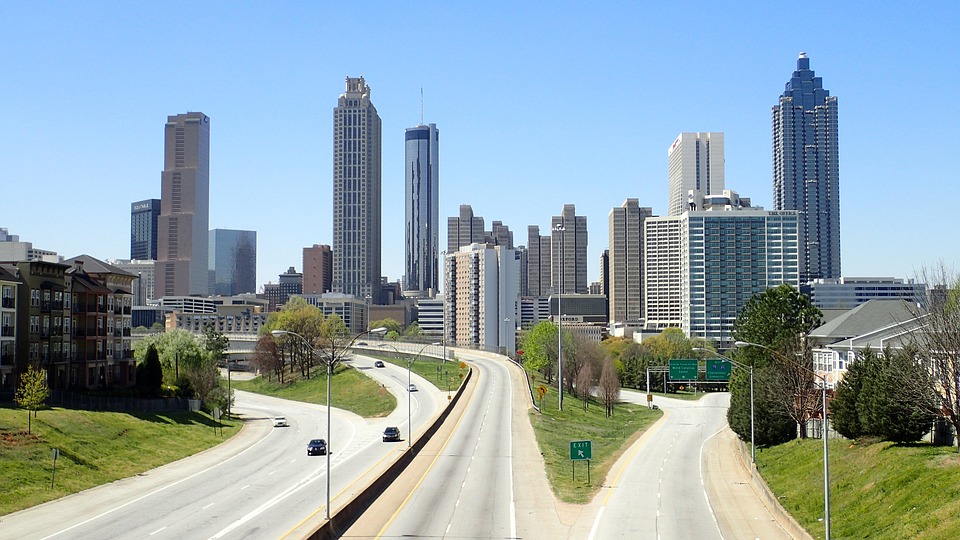 The city is the definition of an urban jungle, and its classic architecture and modern appearance serves perfectly for a spontaneous night out in one of America's greatest and underrated cities. Next time you find yourself out on the road, be sure to swing by this gem of a city.