Australia is one of the most popular destinations in the world and for all good reasons. This country is full of wonderful landscapes such as Uluru in the Outback, tropical forests, white sandy beaches and the Great Barrier Reef (in Cairns). Australia is also host to the well-known Opera House, the Harbor Bridge in Sydney, the Kakadu National Park in Darwin (great for crocodile and bird lovers), and miles of desert roads.
HOW TO GET TO AUSTRALIA?
The only way to get there is by literally spending a whole day on a plane. To travel to Australia, it is common to make one stopover, although many flights include two stops.
From the UK, there are flights to Adelaide, Brisbane, Cairns, Melbourne, Perth, and Sydney.
DOES TRAVELING TO AUSTRALIA REQUIRE A VISA?
Yes, you need a visa to travel to Australia.  Simply visit the Australian Government Immigration Page, create an ImmiAccount account, and apply for the eVIsitor visa (subclass 651).  The visa is free and valid for 3 months from the first entry into Australia. It is a quick process because after submitting the application online, you will receive the visa confirmation in 1-3 days.
THE CURRENCY OF AUSTRALIA?
The currency is the Australian dollar (AUD) which in turn is made up of 100 cents. The exchange rate is 1 AUD = 0.56 Pound.
WHAT IS THE WEATHER IN AUSTRALIA?
Australia has a mild climate most of the year. Being in the southern hemisphere, the seasons of the year are opposite to those of the northern hemisphere. Temperatures vary between cities. While in the tropical north the winters are dry and warm, in the south the winters are cold and, on many occasions, rainy.
Summer: From December to February. Minimum temperature of 13⁰C and maximum of 26⁰C
Autumn: From March to May. Minimum temperature of 8⁰C and maximum of 23⁰C
Winter: From June to August. Minimum temperature of 6⁰C and maximum of 15⁰C
Spring: From September to November. Minimum temperature of 8⁰C and maximum of 20⁰C
HOW MANY DAYS DO I NEED TO TRAVEL TO AUSTRALIA?
Australia is a huge country, and you "lose" a whole day to go and another to return. That's why we recommend you go for at least 3 weeks so you can take advantage of this country.
In 3 weeks of traveling through Australia, of which you would have 19 real days for sightseeing (the other two will be spent on the plane), we would recommend:
Sydney
A cosmopolitan city with a lot of atmosphere at any time of the day. You can't leave without seeing the Opera House, the Harbor Bridge, the Kings Cross neighborhood, the Bondi Beach, the surroundings of Sydney with the stunning Blue Mountains or sailing by ferry to Manly Beach.
The Great Barrier Reef, Cairns
Another 'must' is snorkeling in the Great Barrier Reef. It is an incredible feeling to be surrounded by fish of all colors and sizes. The Great Barrier Reef is also the world's largest coral reef system home to more than 2,900 individual reefs and 900 islands stretching for over 2,300 kilometres!
Ayers Rock
Sleep in the Australian desert under the stars and soak up aboriginal culture visiting sacred rocks such as Uluru or hiking through Kings Canyon, more specifically along the Rim Walk route.
Darwin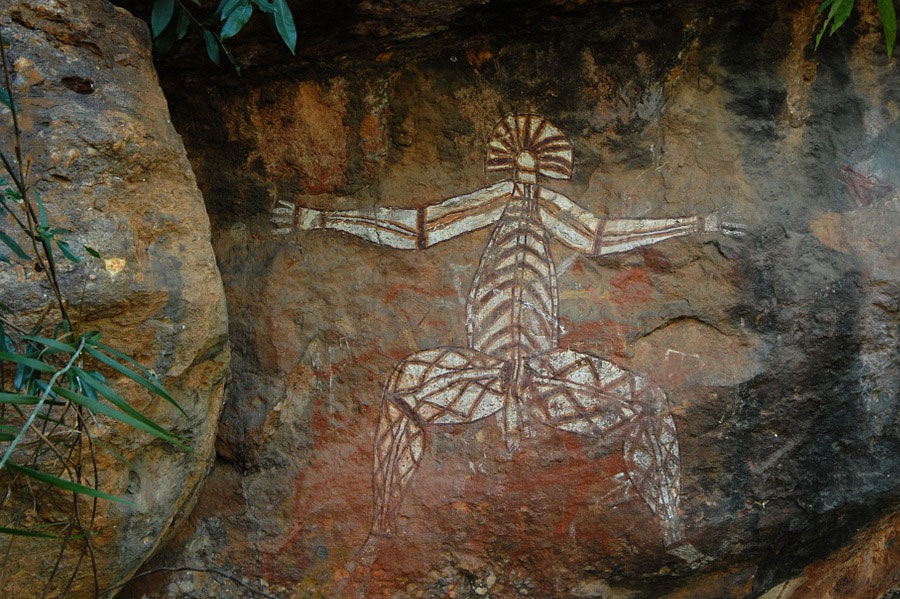 Visit the Kakadu National Park and book a cruise to see the infamous saltwater crocodiles. It is highly recommended to rent a car and go on your own through the natural park. Many kilometers of landscapes full of vegetation, termites, and native fauna of the most varied are waiting for you.
Melbourne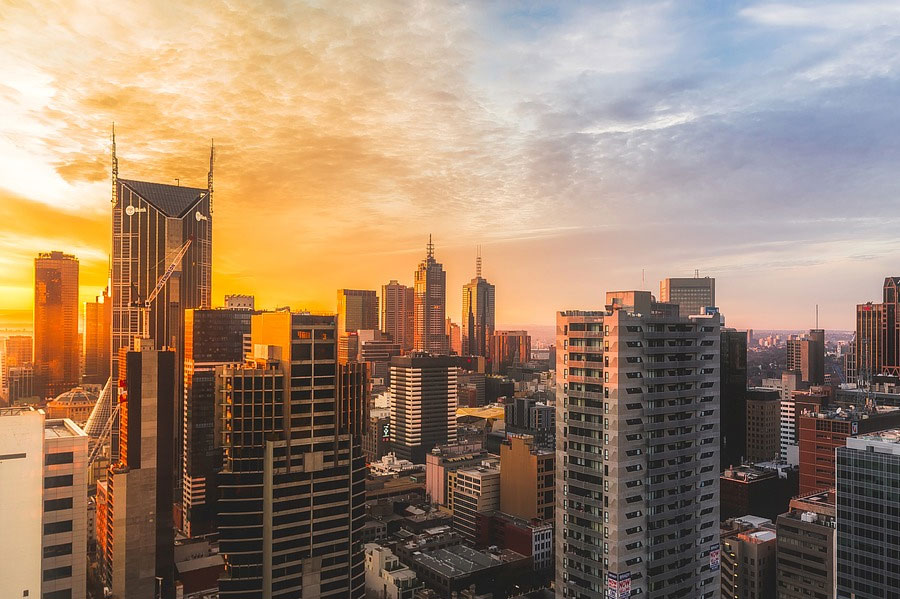 Visit the city of Melbourne to discover its coffee shops, skyscrapers and sports environment (they are huge fans of cricket). Rent a car and travel the famous Great Ocean Road.
HOW MUCH DOES A TRIP TO AUSTRALIA COST?
Accommodation: Hotels cost AUD 20-40 per night in a shared room. Double rooms in hotels with shared bathrooms cost 80-100 AUD. Accommodation in budget hotels with a double room and private bathroom costs a minimum of 75-95 AUD.
The rooms in large hotel chains are around 200 AUD per night for two people. In Australia, it is very common to rent a motorhome (Campervan), with prices around 40 AUD per day/300 AUD per week. If you prefer to go camping, the prices are around 15-30 AUD per night.
Food: Eating in Australia is not cheap. Australian restaurants cost between AUD 35-50 per person. Fast food (hamburgers, KFC, etc.) costs AUD 13-15. Another option to feel like a real Australian is to use the outdoor grills in cities like Cairns to make your own barbecue. The cheapest is Asian food (10-20 AUD), the Taiwanese chain Din Tai Fung is 100% recommended!
Transportation: In Sydney, it is best to use the Opal Card, rechargeable card to take buses (2-4 AUD), trains (3-8 AUD) or ferries (5-7 AUD). From Sydney International or Domestic Airport to the center, take the Airport Link train for AUD 17.90.
In Melbourne, you can use the Myki rechargeable card for trains, trams, and buses. However, if you are going to move around downtown, you can do it by walking or taking the free City Circle Tram tram. The price from Melbourne Tullamarine airport to the center by bus with SkyBus is 19 AUD (18 AUD if you buy the ticket online). To move between cities the most expensive are domestic flights, so if you have time, rent a motorhome and practice driving on the left!
Excursions: Activities organized in Australia are expensive. For example, a cruise in Darwin to see crocodiles costs AUD 100/person, snorkeling in the Great Barrier Reef is worth 185 AUD/person and a 3-day camping tour in Uluru and Kings Canyon cost 390 AUD/person.
THINGS I WOULD DO IN AUSTRALIA
Camping outdoors in the desert – The feeling of feeling in the middle of nowhere is priceless.
Snorkeling in the Great Barrier Reef – Swim among a thousand goldfish, sea turtles, starfish, and more. The Great Barrier Reef is an absolute must.
See urban art in the streets of Melbourne – Murals and artistic pieces that make walking around Melbourne a wonder. In Australia, they differentiate urban art (allowed) from graffiti (not allowed).
Tour the Kakadu National Park by car – The landscape is spectacular and you can enjoy kilometers and kilometers without passing other cars. For those of us who suffer daily traffic jams in our city, this is a joy.
Eat fish & chips in Bondi Beach – It is common to see Australians eat fish & chips by the sea. But if you can do it on the most famous beach in Australia seeing the famous surfers, it's even better.
Stroll through Sydney Bay – You cannot go to Australia and not see the emblem of the country, the Opera House and the Harbor Bridge.
Road trip on the Great Ocean Road – The landscapes are breathtaking. You can enjoy visiting and seeing coastal villages, surfing beaches and hopefully, even see koalas!
Be interested in aboriginal culture – To give you an idea, only 3% of Australians consider themselves aboriginal. If you travel to Darwin, you can see his cave paintings in the Kakadu National Park and go to the Museum & Art Gallery of the Northern Territory to learn more about their culture.
THINGS I WOULD NOT DO IN AUSTRALIA
Bathe in the northern beaches – Unless you want a crocodile to eat you. At first, you'll be amazed to see idyllic beaches completely deserted, then you'll understand why.
Bathe in the southern beaches – There are large streams of water, which are good for those who know how to surf, but they can give you a scare if you are not used to swimming in waters with such force. For beaches, it is better to go to those of Sydney and its surroundings.
Take photos of the aborigines – They don't like it, so why make them angry?
Take walks in the Kakadu National Park later than 12 in the morning – In Kakadu, the heat and humidity are brutal. If you are going for a walk, get up early and wear a cap and stack up at least 2 litres of water. You will appreciate it!
Not wearing sunscreen – In Australia, there is strong solar radiation, so be sure to apply your cream well!
Well folks, there you have it – beautiful Australia. So, pack your bags and get ready for an adventure!