The Balearic Islands are an archipelago of Spain, near the eastern coast of the Iberian Peninsula. The four largest islands are Mallorca, Menorca, Ibiza and Formentera. There are many minor islands close to these popular tourist destinations, and they all have a Mediterranean climate, with culture and cuisine similar to the rest of Spain, but with their own distinct features. We take a look at the four largest islands and what they have to offer visitors.
Mallorca
Also known as Majorca, Mallorca is the largest of the four Balearic islands and is also home to the capital of the Balearics. This popular holiday destination is famous for being the home to ITV's smash hit series Love Island, which returns to our screens next week.
Lonely Planet describes Mallorca as "a classic Mediterranean postcard" and with its beautiful beaches, azure blue waters and sultry sunshine, it's easy to see why. It's also very easy to get around the island.
Try a Beach Club to experience the ultimate in sunbathing and relaxing: anticipate prime waterfront locations, inviting soft and comfortable furniture and stunning pools.
Shop in Palma and explore the ancient passageways and cobbled pedestrianised streets in search of designer boutiques and high-street favourites.
Sample the local produce used in traditional Mallorcan cuisine, robust with sun-drenched ingredients: don't leave without trying ensaimada, Mallorca's most famous pastry, and one of the most popular souvenirs to leave the island.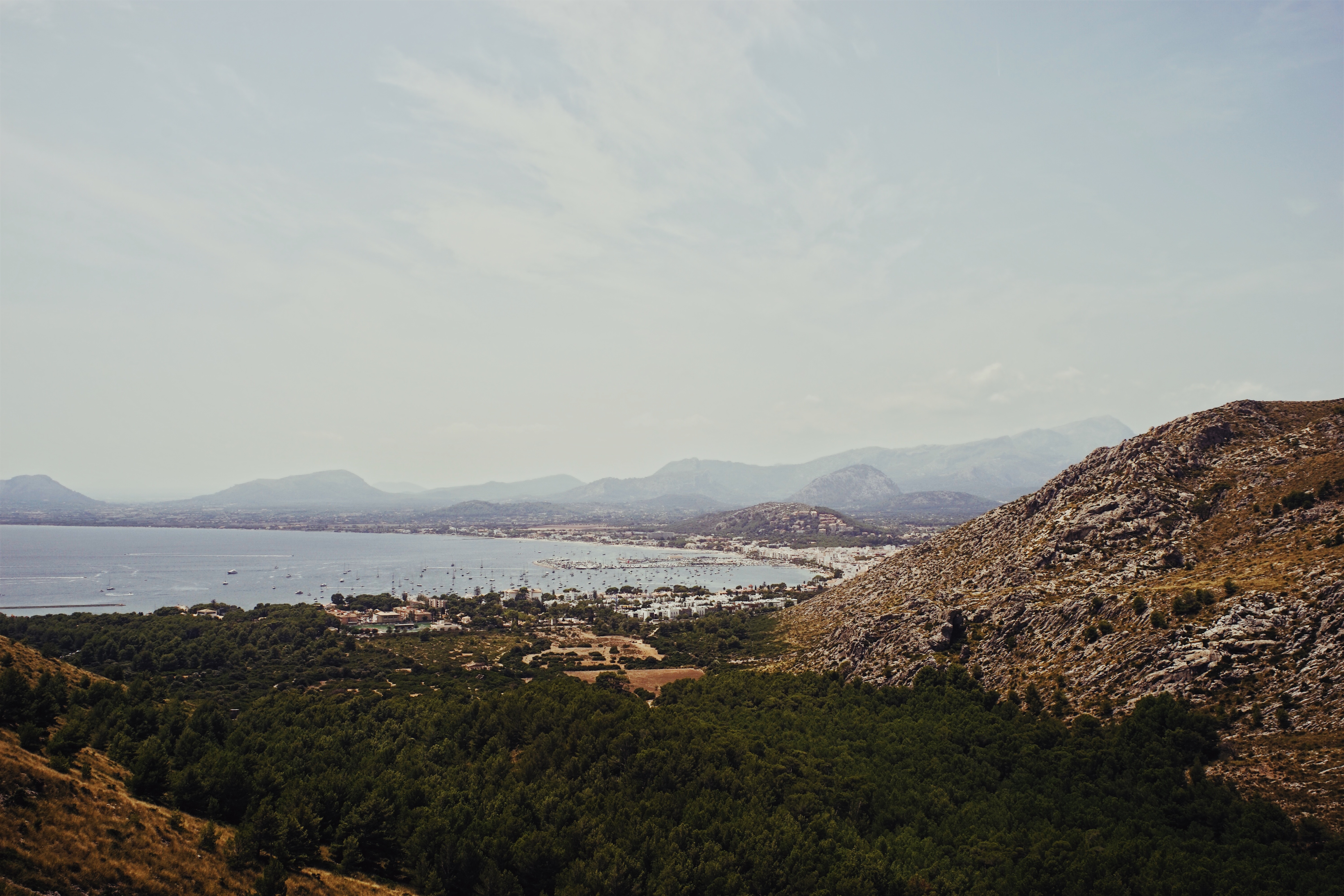 Menorca
Menorca, sometimes called Minorca, is a low-key member of the Balearic islands. Every tourism cliche you've read is true when it comes to Menorca's beaches… glistening sand, turquoise waters, idyllic, unspoilt… and year round it's pleasantly warm enough to enjoy being outside.
The island is popular with those seeking an outdoor holiday and its pathways and coastal routes are perfect for exploring on foot, by bike, or on horseback. Its ancient history is scattered across the island, including megalithic sites  dating to 2,000 BC and a mediaeval path that follows a 125-mile route round the coast.
Hardened shoppers might be disappointed at the lack of retail outlets, but the traditional, simple leather Avarcas sandals are now fashionware. Individual and in a myriad of designs and colours, they are as popular as summer footwear now as they once were on the farm.
Menorcan cuisine is simple and seasonable, based predominantly on seafood. It includes influences from invaders of the island, such as French, English and Arabian cuisine.
As synonymous with its location as Champagne, Mahon cheese is local only to Menorca. Pressed, it has a characteristic orange colour and rounded corners. There are four main varieties, according to the length of time the cheese is left to mature: mild; semi-mature; mature; and aged. Crespells of Menorca are flower-shaped cookies, covered with fine sugar and stuffed with jam or a sweet-cheese paste. For a Menorcan souvenir, look for the British influence of Gin de Menorca, distilled at the Xoriguer distillery in the port of Mahon.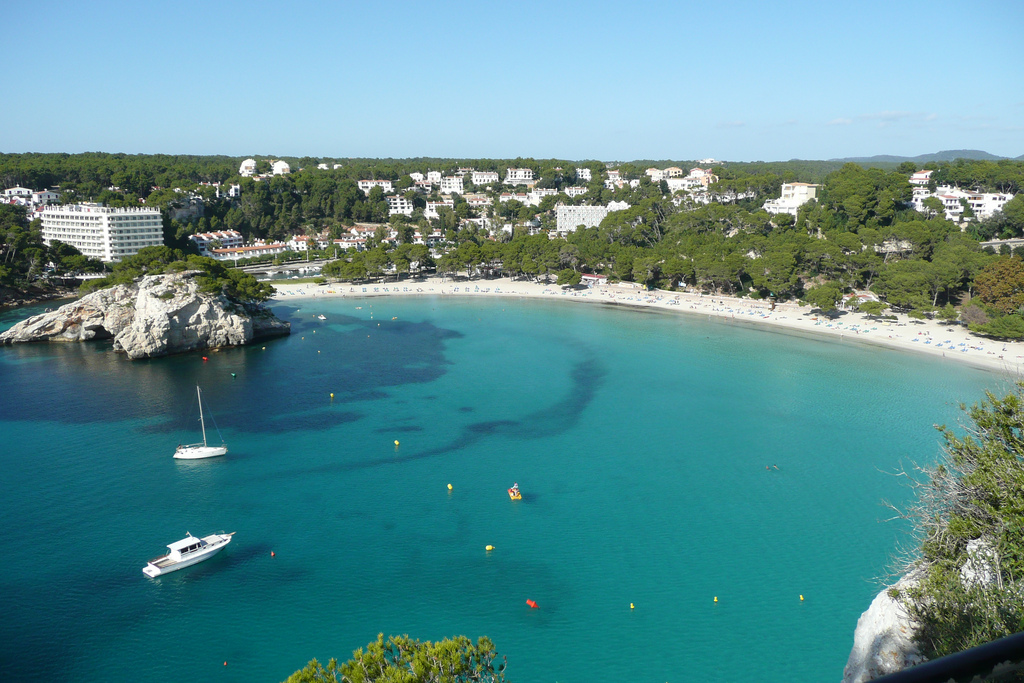 Ibiza
Ibiza is the third largest of the Balearic islands and is famous for its nightlife and the summer club scene, but there's more to this island than partying. Large parts of Ibiza are UNESCO world heritage sites and it is warm and mild most of the year.
Its rustic beauty means Ibiza is often used for photographic and film shoots. It's known as the party capital of Europe and this is reflected in films like Kevin & Perry Go Large and It's All Gone Pete Tong. Rosamund Pilcher's The Shell Seekers was also filmed here, showing the quieter side of the island.
If partying isn't your thing, try a day spent exploring Ibiza Dalt Vila, the oldest part of the town which is enclosed within 16th century walls built to protect it from Turkish pirates. Mediaeval mansions line the cobbled streets that lead to the castle and cathedral.
Ibiza has several chain stores but is famous for its hippy markets. You'll also find a fair share of designer labels include Ad Libitum, the label that created the Ibiza look of floaty, white, embroidered dresses.
Although Ibizan cuisine is known for its seafood specialities, sofrit pages is a Balearic stew containing meat that was traditionally served only during special occasions but is not much more widely available. If fish is your thing, opt for bullilt de peix, a traditional Ibizan fish stew. For something sweet, flaons are pastries filled with cheese and almonds, pumpkin jam or honey, and are known as the Ibizan cheesecake.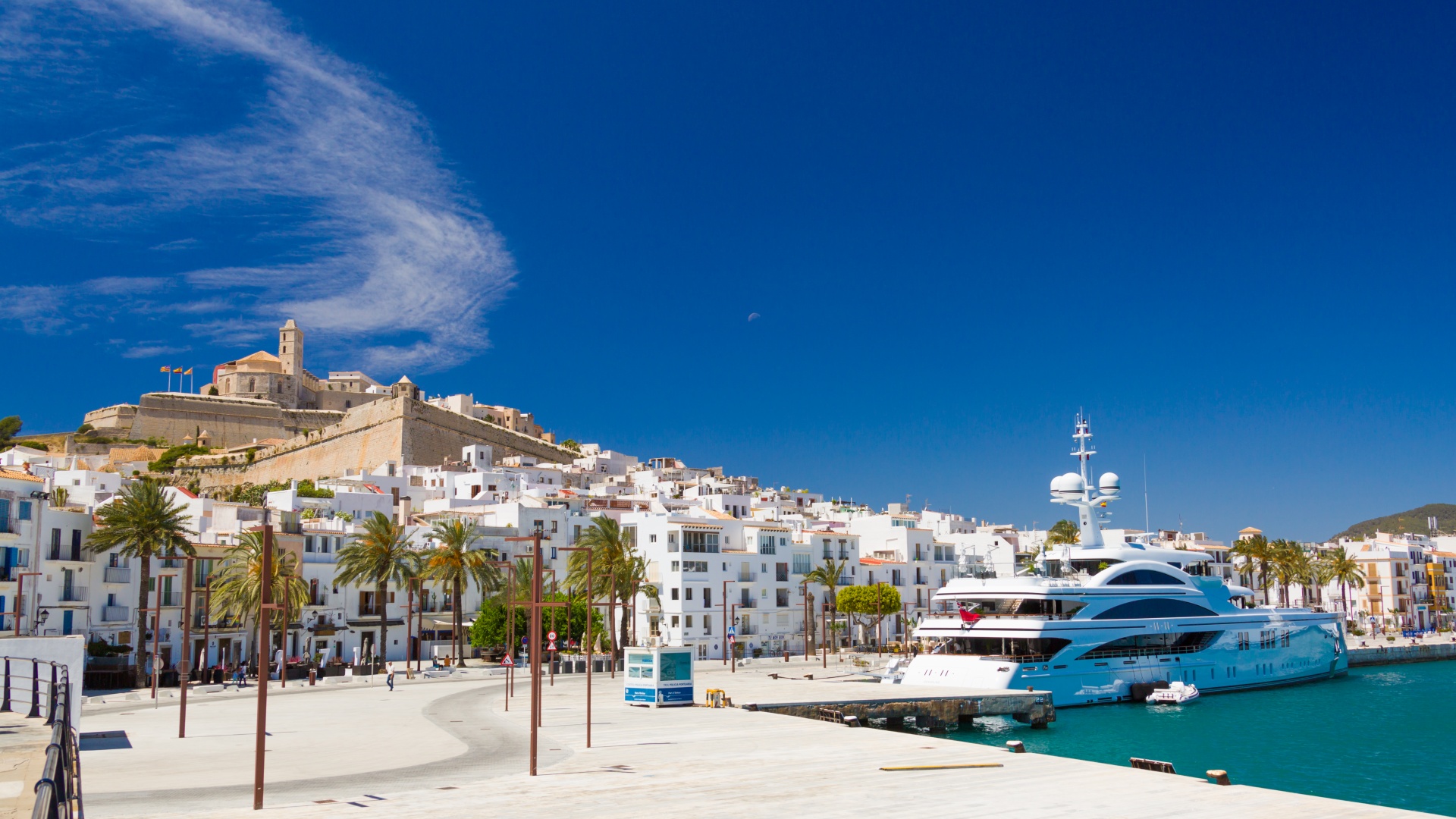 Formentera
Our final island of the Balearic islands is Formentera, the smallest of the four and tranquil little sister to the three larger locations.
With its crystal clear turquoise waters and swathes of glistening sand, it's paradise found by divers and snorkellers. It's perfect too for relaxing and eating, and drinking, well. Famous visitors drawn by its peacefulness include Bob Dylan, Madonna and Leonardo DiCaprio and its relaxed way of life follows a slow pace.
Car and scooter-hire, including electric vehicles and bicycles are perfect for exploring the tiny villages and breathtaking views. Ancient caves and old buildings on land equal the explosion of marine life just below the surface of the water.
Its long maritime history lends fresh fish and local products to its traditional cuisine and most restaurants have stunning views to accompany their wonderful food.
The island is almost entirely reached by boat and there are moves to limit the number of cars that use the island, to maintain its unspoilt beauty. Some of the quieter stretches of beach are popular with nudists, so do choose your location carefully.