It's no surprise that millions of people visit temples around the world every year; they're truly enchanting and they hold so much culture and history. Their designers really put their heart and soul into the creation of these magnificent structures, and the architecture is like no other! If you ever get the chance, be sure to visit the world's most beautiful temples.
The Temple of Heaven, Beijing, China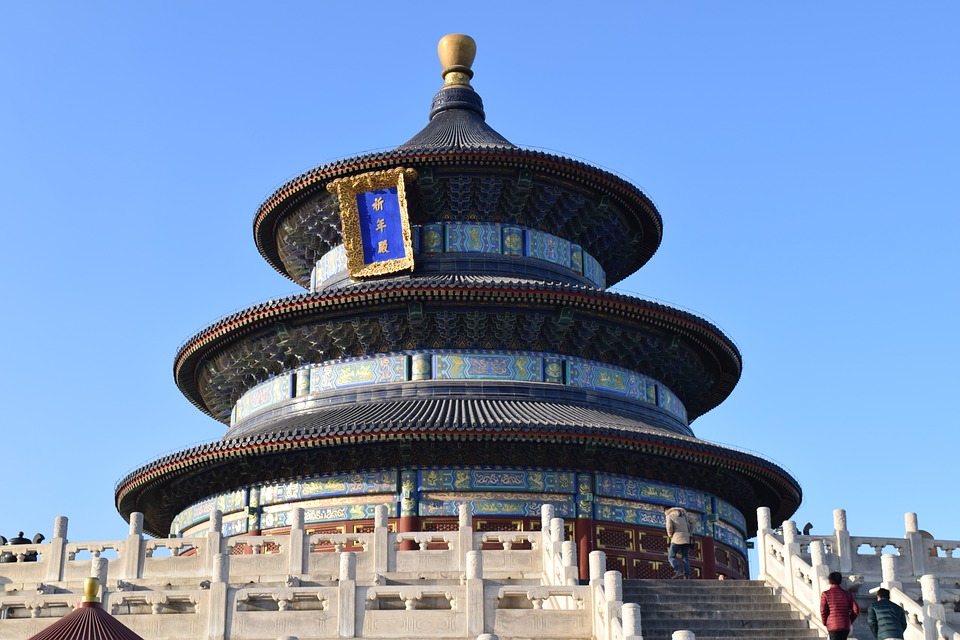 This truly fascinating imperial complex of religious buildings was constructed in the early 13th century. It was frequently visited by the Emperors of the Ming and Qing dynasties; they would pray to heaven during annual ceremonies for good harvest. It's currently a popular site for meditation and mind-clearing exercises.
Sheikh Zayed Grand Mosque, Abu Dhabi, UAE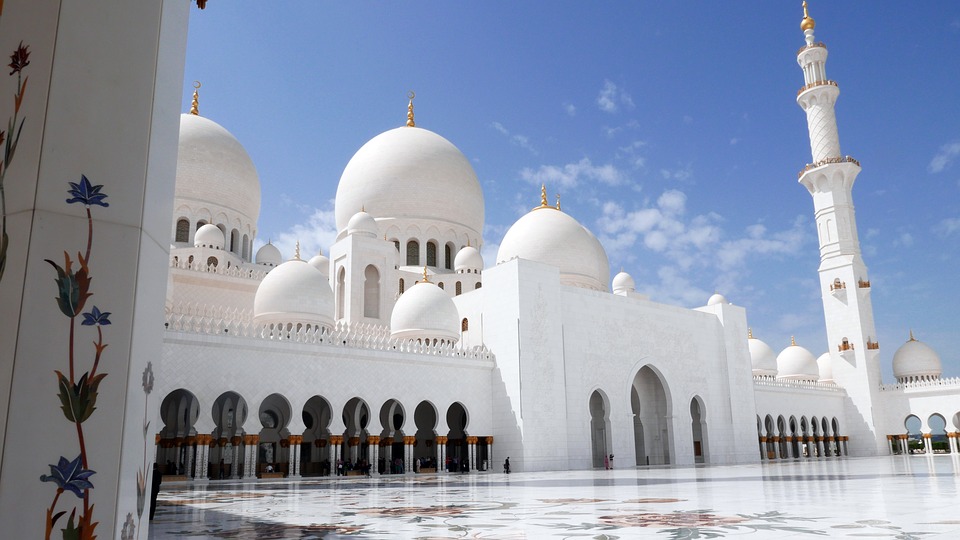 The contemporary beauty of this exceptional structure is undoubtedly breathtaking; it features 82 white domes and is the largest mosque in the country. It was built between 1996 and 2007 – it is a place to unite religion, and modern and historical values through art and architecture. It is constructed out of materials from all over the globe and hence uniting the world.
St. Basil's Cathedral, Moscow, Russia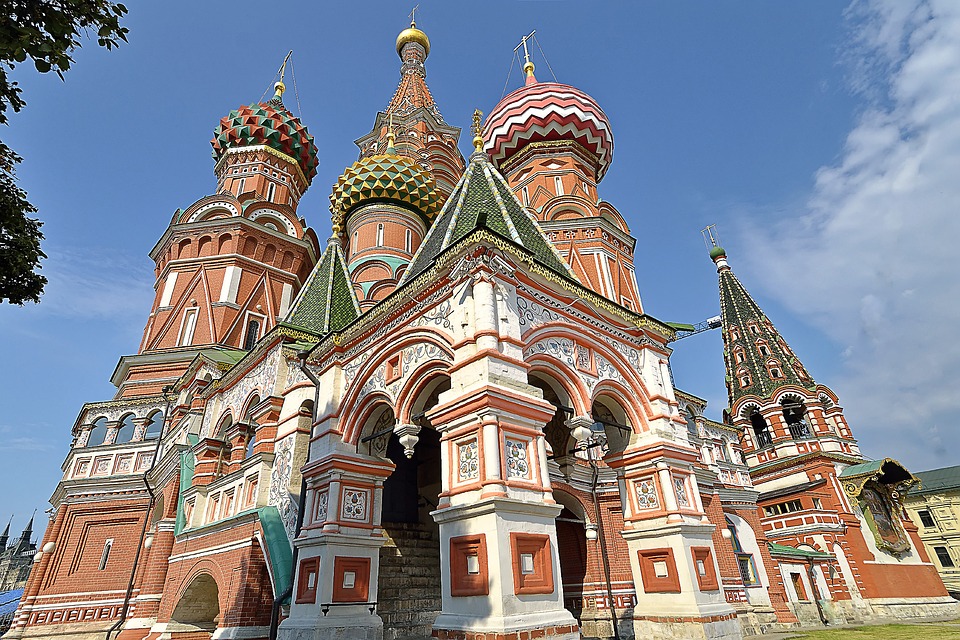 This abstract and wonderfully unique Russian Orthodox was constructed in the 16th century and is located in the Red Square in Moscow. Its bright and colourful towers is what attracts the most attention. It was built on orders from Ivan the Terrible in 1555 – the building is now a popular museum.
Wat Rong Khun, Chiang Rai, Thailand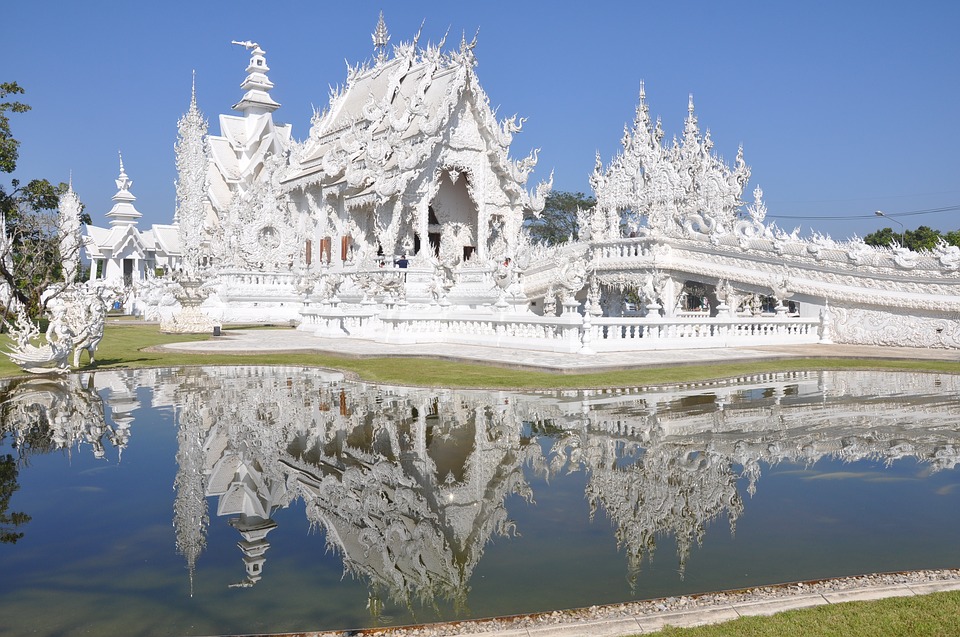 Wat Rong Khun, or more commonly known as The White Temple in Thailand, is a stunning contemporary Buddhist temple. Although it's already beautiful, it won't be finished until 2070! It opened to visitors in 1997, and is currently a privately-owned art exhibition by Chalermchai Kositpipat.
Shwedagon Pagoda, Yangon, Myanmar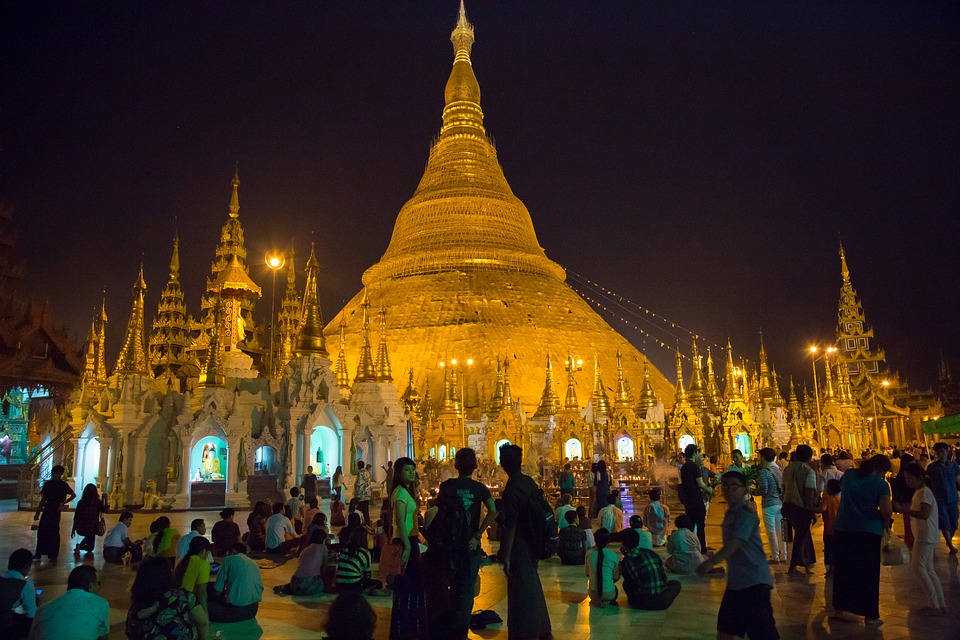 This extraordinary complex honours Buddha and is almost 100 metres in height. This Buddhist pagoda is the most sacred in Myanmar as it holds relics of the four last Buddhas of the present kalpa. They include the water filter of Koṇāgamana, the legendary staff of Kakusandha, a robe piece from the Kassapa robe, and specifically 8 strands of hair from Gautama. The temple has often been referred to as the Great Dragon Pagoda.
Taj Mahal, Agra, India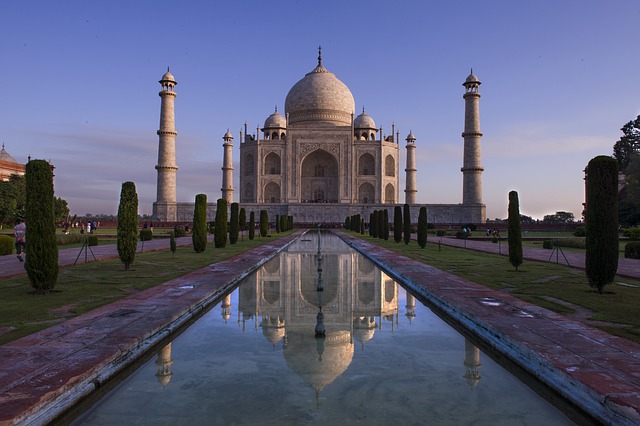 This ivory-white mausoleum was constructed in the 17th century by the Mughal emperor, Shah Jahan. It was built to hold the tomb of his wife Mumtaz Mahal. In today's money, the Taj Mahal would've cost around 900 million dollars to build. It is identified as a UNESCO World Heritage Site and attracts around 8 million visitors every year! It is now one of the 7 Wonders of the World.