There's nothing quite like the luxuriative buzz of slipping into one of nature's natural thermal pools. From the alluring Blue Lagoon in Iceland, to Germany's highly acclaimed old Roman sauna – here is a look at the greatest natural springs in Europe…
Therme Vals, Switzerland
This Alpine chic spa complex consists of hydrotherapy pools. This trendy spring also offers night bathing to guests of its adjoining hotel which was designed by Peter Zumthor; an award-winning Swiss architect. Therme Vals is so popular and lavish that visitor think nothing of the three hour drive from Zürich.
Blue Lagoon, Iceland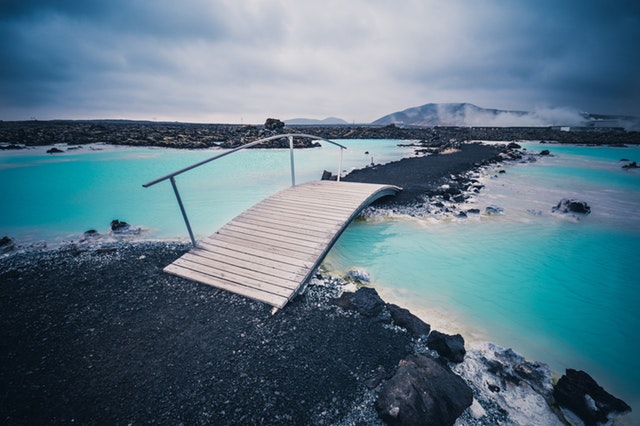 Just 30 minutes from Reykjavik is Iceland's Blue Lagoon; a turquoise spring located in a rugged lava field. We know this is meant to be about natural springs, but this lagoon is actually man-made, but we couldn't ignore it! It's a complex fed by mineral-rich water from a nearby geothermal power plant, Svartsengi. The lagoon has attracted people from all over the planet, and visitors can use silica-rich geothermal mud as face masks.
Terme di Saturnia, Tuscany, Italy
This premier thermal spa is a truly idyllic escape; it's one of Italy's most popular spa resorts. The pools are replenished every few hours by a volcanic spring, and the main pool is kept at a toasty 37°C. The resort also offers a medispa menu that includes special thermal mud masks and various treatments to non-guests.
Heviz Lake, Heviz, Hungary


This natural medicinal lake is the world's largest biologically active; it is decorated with water lilies and around it are numerous lavish parks. The water is completely replenished every 72 hours due to the strong flow of water. The on-site spa complex makes the perfect winter getaway as the water's natural temperature hovers around 38°C.
Kaiser-Friedrich-Therme, Weisbarden, Germany

This lavish country escape celebrated its 100th anniversary in 2013. This art nouveau spa complex was constructed upon the site on an ancient Roman sauna. Not only does it feature restorative thermal pools, there is also a classic Finnish sauna and a Russian steam bath.
Palia Kameni, Greece
What makes these turquoises springs so enjoyable is that they're refreshingly non-commercial. The springs are located on a beautiful volcanic island in the Santorini caldera. It is accessible by boat from Santorini, and spa-goers must swim from the moored vessel to reach the main beach spring. The island is famous for its therapeutic sulphuric mud. It's been described as nature's mud wrap.