As of last year, there are currently 1,073 World Heritage Sites – 832 are cultural sites, 206 are totally natural, and 35 are mixed properties. But out of all those places, we had the difficult task of identifying our top 10 favourite – and if you ever get the opportunity, you should definitely pay them a visit.
Galapagos Islands, Ecuador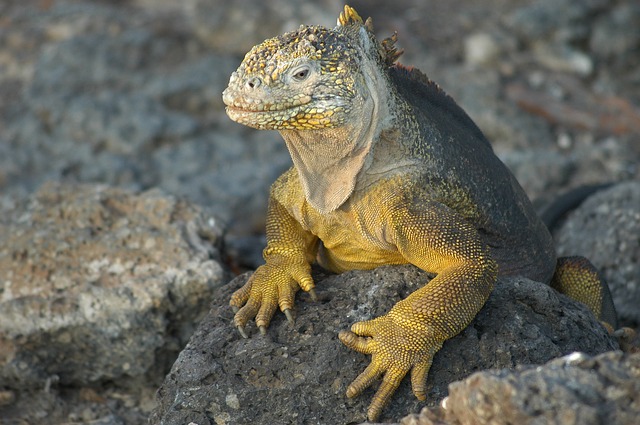 These islands are located almost 1,000 kilometers from the mainland, Ecuador. The islands are part of a volcanic archipelago and are home to a diversity of animal and plant species. It's known as one of the best locations in the world for wildlife viewing.
Great Barrier Reef, Australia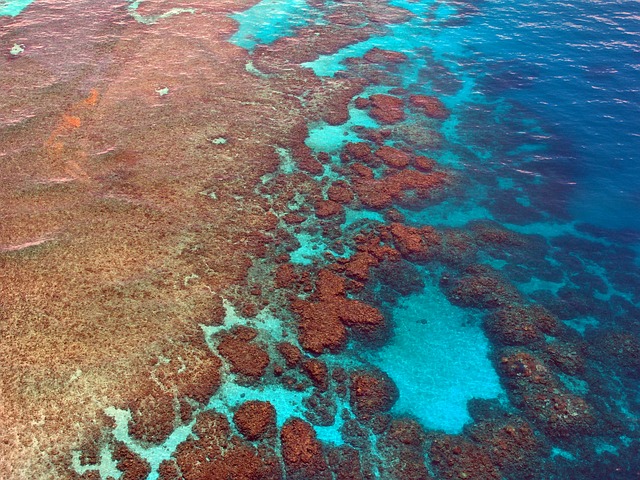 Would it be the top 10 without Australia's renowned Great Barrier Reef? It's visible from outer space and is the largest living thing on Earth. It's home to endless colourful fish species plus starfish, molluscs, sharks, dolphins, and turtles. But you better be quick in seeing this one; sadly, half of the reef has died since 2016 – but rescue missions are underway in the hope it can be revived.
Machu Picchu, Peru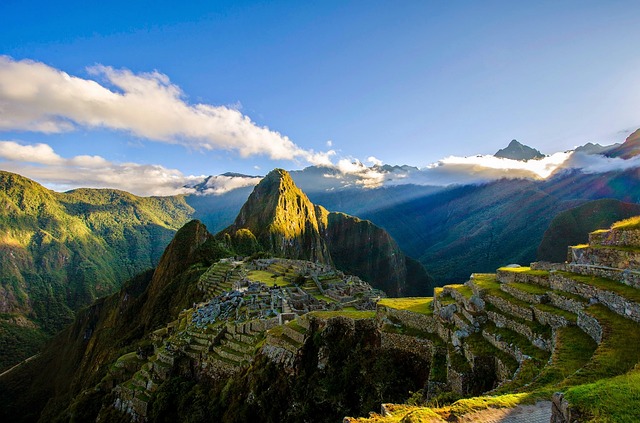 This 15th century Incan Citadel located high in the Andes Mountains was abandoned not long after its construction. It's previous use remains a mystery, but the unique architecture and sophisticated dry-stone walls that play on astronomical alignments attract visitors from all over the world. It's truly a sight to behold, and totally one-of-a-kind.
Yellowstone National Park, Wyoming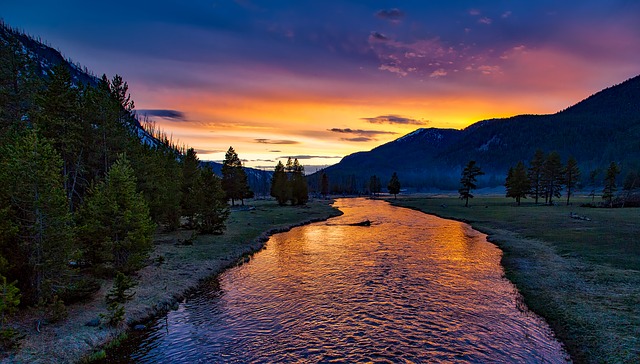 This magnificent 3,500 square mile wilderness recreation area is located on top of a volcanic hotspot. Explorers can expect to see vast canyons, gushing geysers, lush alpine rivers and forests, plus the iconic Grand Prismatic Spring. The area is also home to an array of plant and animal species including  grizzly bears, wolves, elk, and free-roaming bison.
Plitvice Lakes National Park, Croatia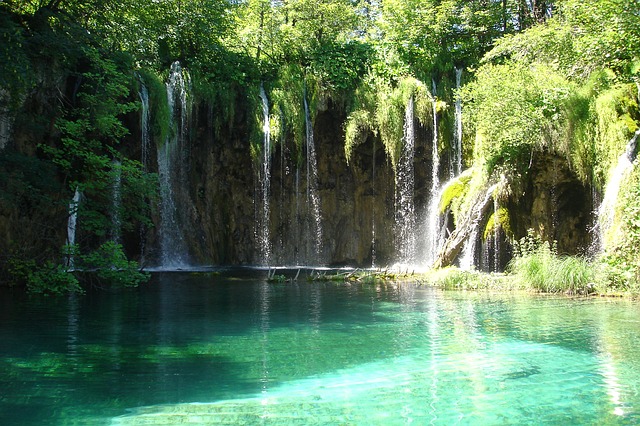 This stunning forest reserve in central Croatia is famous for its pristine terraced lakes, cascading waterfalls, limestone canyons, and dark caves. There are numerous walkways and hiking trails around the area, but it has recently come under threat by the copious amounts of tourists visiting every single day.
Red Square of Moscow, Russia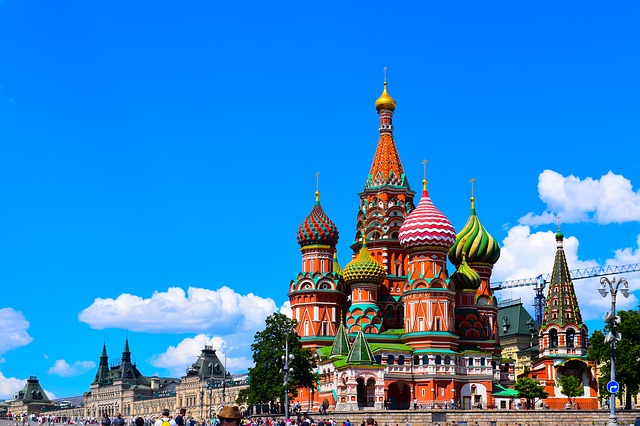 This incredible city square is located directly east of Kremlin (this is the official residence of President Putin). Its features include beautifully unique buildings including the State Historical Museum, and the renowned St. Basil's Basilica. Its unique design and architecture is what gets the most attention.
Rocky Mountains, Canada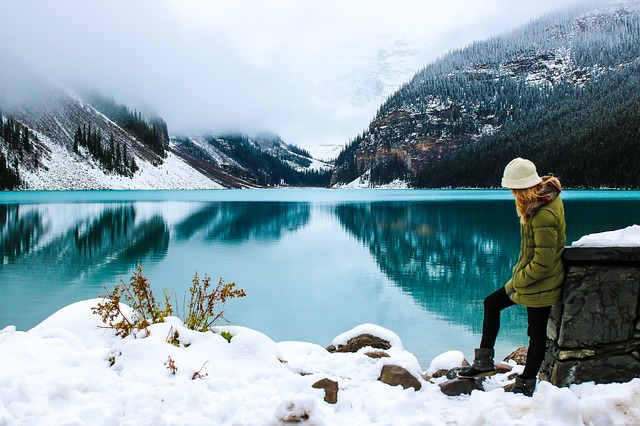 Located in the Canadian Rockies, there are seven contiguous parks including four national ones – these include; Jasper, Kootenay, Yoho, and Banff. The World Heritage site area is famous for its biological diversity and naturally glorious environment; mountains, glaciers, and hot springs can be found in abundance here.
Grand Canyon National Park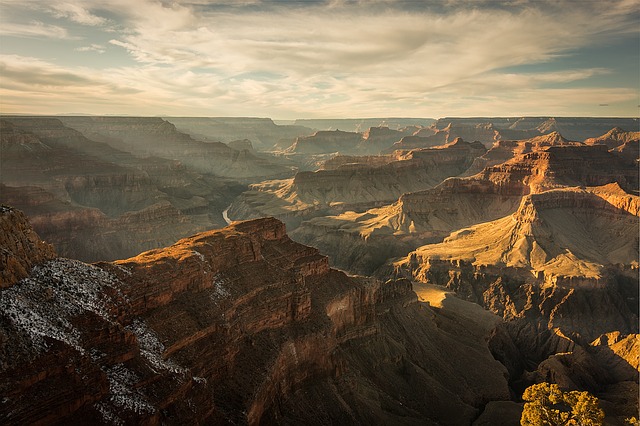 This iconic world heritage site is located in northwestern Arizona; of course, its central feature is the Grand Canyon which is a huge gorge of the Colorado River. It's considered as one of the Wonders of the World. There are numerous walking and hiking trails, plus many helicopter tours operating all year round.
Great Pyramid of Giza, Egypt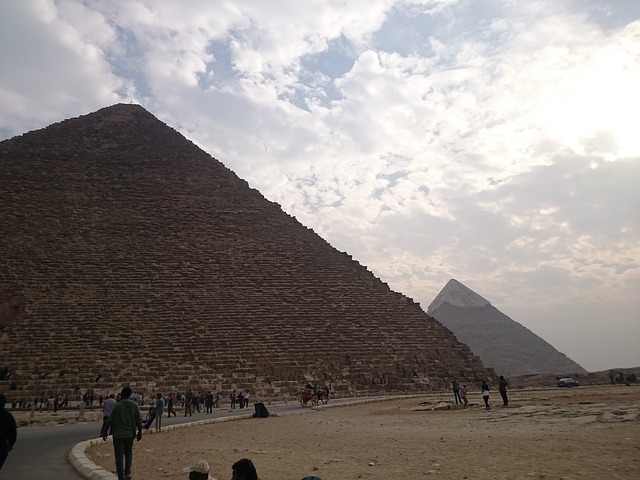 The Giza pyramid complex attracts tourists from all over the planet, but the Great Pyramid is the one they come to see; it's the oldest of all three pyramids existing in the complex. It's also one of the very few Seven Wonders of the Ancient World that is still intact. Archaeologists believe it was built around 3000 B.C.
Ha Long Bay, Vietnam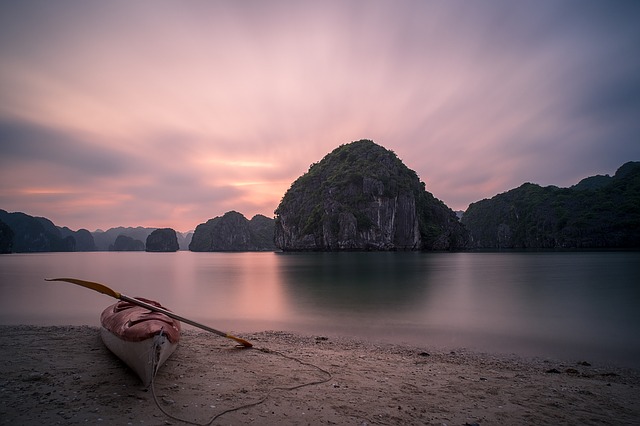 Ha Long Bay is recognised for its unique emerald waters and numerous towering limestone islands which are decorated in rich jungle vegetation. Visitors can embark on junk boat tours of the bay and visit the floating villages. It's a place like no other, but currently, the bay is having problems with rubbish floating in its waters and littering. But nonetheless, it's still a beautiful location.