This popular tourist destination spot is a man-made lagoon created initially by accident when a nearby power plant, known as Svartsengi, drilled for the purpose of hot water and electricity for neighbouring communities. This resulted in an accidental byproduct; Iceland's Blue Lagoon. Possibly one of the most profitable and amazing byproducts of power plant activity. The Blue Lagoon, located in Grindavik, has attracted visitors from across the globe who have claimed a visit to the lagoon is a major part of their bucket lists.
It is now a geothermal spa ran like most other spas –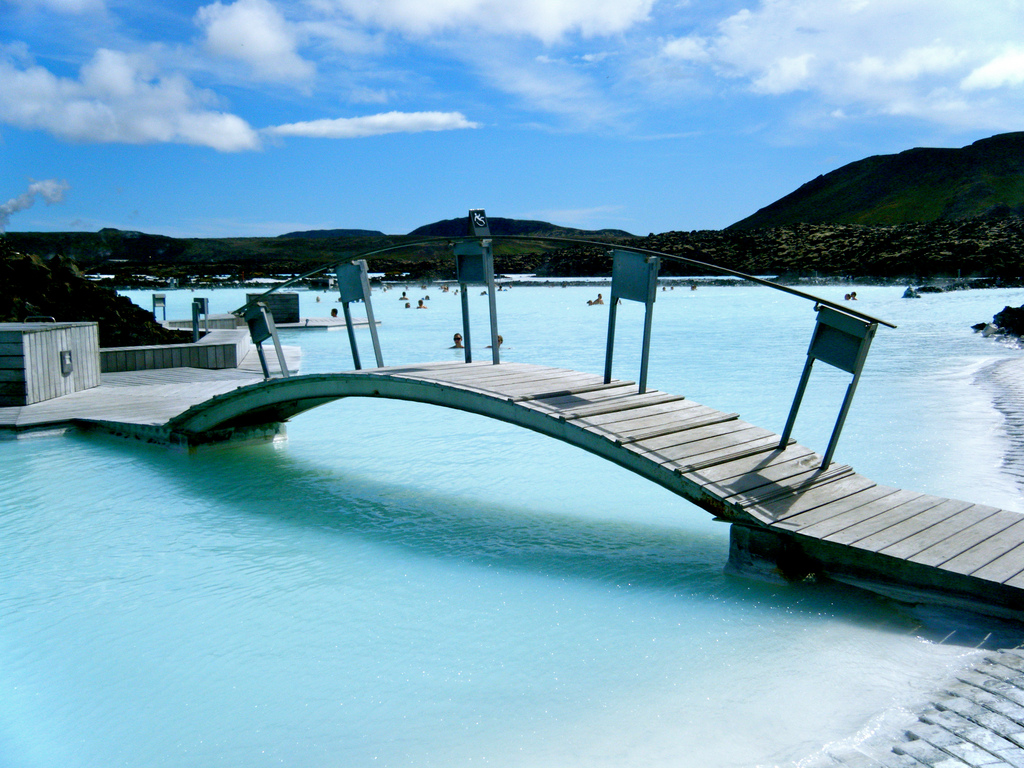 there is accommodation, lockers, restaurants and cafes, as well as saunas and showers. The spa is popular all year round with the water temperature remaining at 37-40°C (98-104°F) through all seasons. The geothermal waters contain three active ingredients: Minerals, Silica, and Algae – and is perfectly safe to swim in, though could be potentially damaging to already weak hair.
Did you know? Despite being called the Blue Lagoon, the water is actually a milky white colour – the sun reflecting on the water is what gives it its appealing blue tint.
Costs
If you bring your own towel, you can pay for the standard package which is approximately €30 – €40. This will give you access to the lagoon, your own locker, saunas, and the showers. Plus a silica mud mask which can be found in buckets around the lagoon!
At the other end of the scale you have the luxury package, which will cost you around £450 and includes:
Entrance to Blue Lagoon
Silica Mud Mask
Use of Towel
1st Drink of your choice
Algae Mask
Use of Bathrobe
Slippers
Reservation at LAVA (optional)
Sparkling wine if dining at LAVA
Spa Journey Product Set
Entrance to the Exclusive Lounge
At the Blue Lagoon you can make your visit as simple or as luxurious as you choose. Take a look at what other packages the lagoon offers.
There is no need to be concerned by the travel; The Blue Lagoon is approximately 45 minutes outside of Reykjavik; around 20 minutes from the airport where shuttle transfers are available to the Lagoon from both locations.