Calling all bargain-hunting travel lovers and those in need of an inexpensive getaway! We've rounded up some of the BEST options for cheap trips and budget travel holidays. And the locations might shock you!
When it comes to booking flights, accommodation, and pricing up the cost for food and day trips, holidays can get a little pricey. But the great news is there are some brilliant destinations which are renowned for being cheap trips! The best part? You don't need to give up hopes of having a high-quality holiday for budget travel options! From warm sandy beaches to rich culture, these places are sure to captivate the hearts of visitors and are the perfect locations for unforgettable holidays.
---
1. Thailand
A country of rich culture, breathtaking scenery, and tantalizing delicacies, Thailand is a well-loved travel destination! Because of all this, it wouldn't be uncommon to think that a holiday here would be expensive. But there's a reason backpackers flock to Thailand, and it's not just for the majestic landscape. One of the main reasons why Thailand is a brilliant destination for cheap trips is that the day-to-day expenses in the country are generally much more affordable than elsewhere. Meaning you can get a lot more for your money; everything from the cost of food, travel, and even accommodation is much lower in Thailand.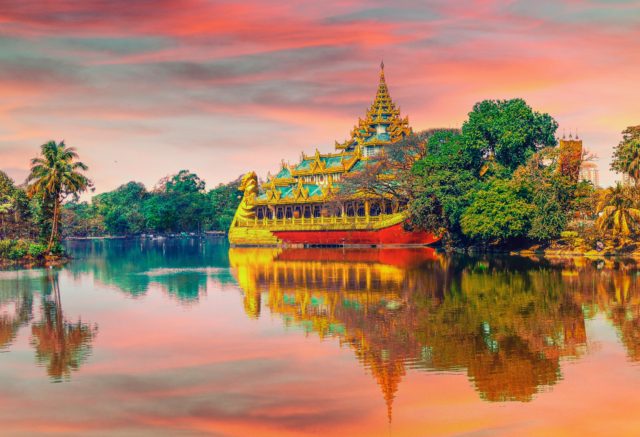 But what about flying to the country? October through to January is typically the cheapest period to visit Thailand, as the start of November marks the end of the country's rainy season. The rainy season is typically less popular among tourists, but the cooler climate is more bearable than the summer temperatures. And, if you visit during this period, you can expect clearer beaches and fewer crowds! These months also see many impressive cultural festivals, including the Loy Krathong Festival of light. During this festival, locals and holidaymakers can join together to release beautiful lanterns into the sky for good fortune.
2. Laos
Cheap trips should not lack in journey and discovery, and Laos is the perfect example of this. Combining beautiful views with once-in-a-lifetime opportunities, this portion of paradise is THE location for travelers seeking budget travel to an off-the-beaten-track corner of Asia. Like Thailand, culture is deeply rooted in Laos, and there is no end to intricate temples adorned with monasteries and stupas to explore. The highlight of a visit here has to be the popular hot-air balloon trips, which will take you over the magnificent mountain range.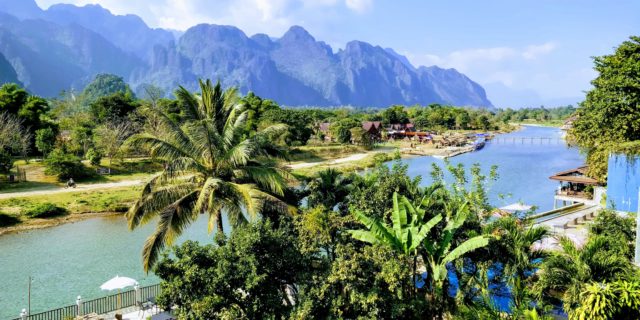 The rolling mountains and untouched nature in Laos make it an enchanting location to visit. The whole area looks like something out of a sci-fi fantasy film, and it's sure to capture the hearts of adventurers with its diverse landscape and adrenaline-packed activities. Akin to Thailand, Laos makes it to the list of budget travel destinations because of the low cost of living. For an even cheaper holiday, visit between November and February. During these months, the climate is pleasant, cool, and dry, with many colourful festivals to partake in!
3. Portugal
Portugal is another great example of a location where you don't need to sacrifice quality for a lower price. The country is one of the cheapest destinations in Western Europe but still has its fair share of stunning beaches, gorgeous cityscapes, and romantic villages. The average wage in the country is roughly €600 a month, so prices for things such as transport and food are much lower. Plus, if booked in advance, you can get great value for high-end accommodation, too! Visiting local markets and smaller cafés is a great way to help your money stretch a little further; plus, what's a better way to experience the countries culture?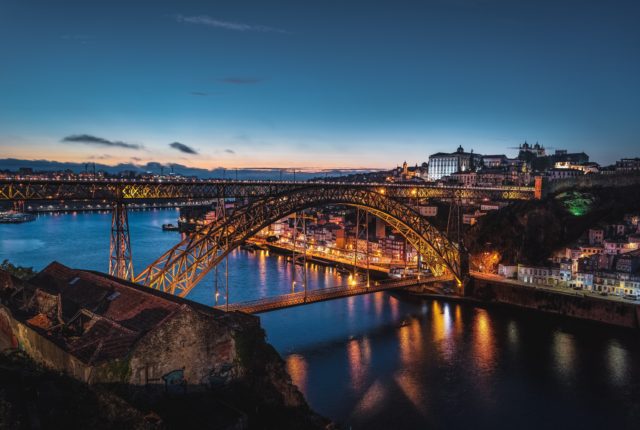 As the area is a popular summer holiday destination, prices will go up between June and August. To avoid this rise in cost, try to travel outside of peak times! Holidaymakers often overlook spring, but it's one of the best times to travel to Portugal, especially for a beach holiday. The climate is milder than during the summer but pleasant and still warm enough to lounge about on the sand! Overall, Portugal is a stunning destination with plenty of budget-friendly alternatives that make it perfect for cheaper holidays.
High-Quality Budget Holidays
Budget holidays shouldn't lack quality; after all, we all deserve a cheap trip now and then. And these three low-cost places are sure to please even the most frugal of travelers. So, make the most of your money, and maybe you'll be able to visit all of these places in the same year. What a dream come true!
---
By Skylar Grace