Rathmines has always been a part of Dublin thriving with youth, diversity and a welcoming attitude. As far back as the interwar years, the area has been open to the influx of young professionals, students, graduates and a broad spectrum of migrant communities. The result is a suburb with value for those wishing to a get a foot in the door of Ireland's capital, but also for those visiting in a recreational capacity.
Rathmines lies almost 2 miles from Dublin city centre on the south side of the River Liffey. A single, lengthy but reasonably priced journey on Dublin Bus' 16 service will get travellers most of the way there from Dublin airport with only a short walk to follow south of the Grand Canal, which marks the start of the suburb's boundaries. Upon reaching the busy section of high street, all manner of eateries, bars, corner shops and cafés ring with an Irish (and distinctly European) buzz along with several budget guest houses contained within worn Georgian buildings.
Accommodation can be very basic in these parts. The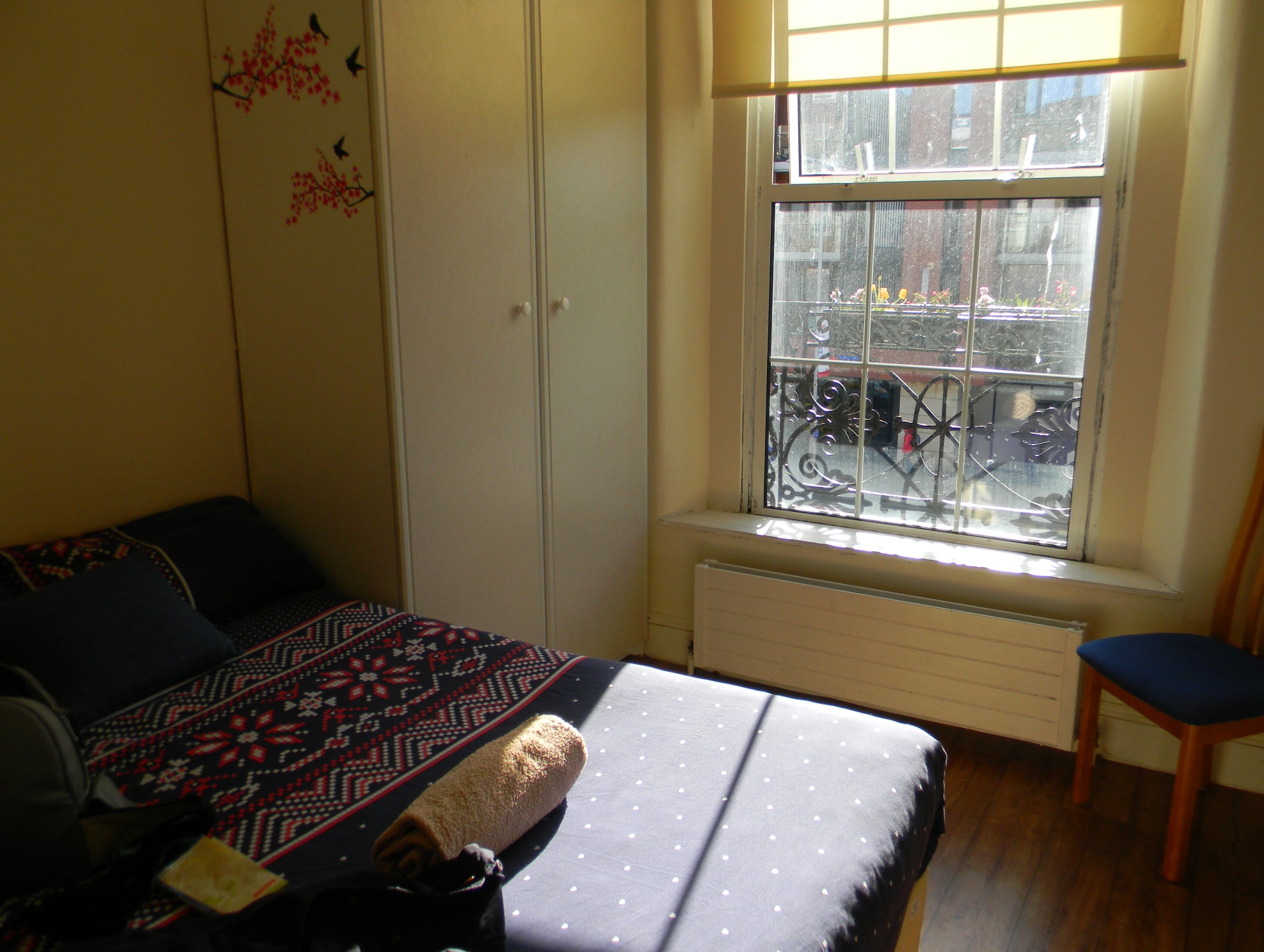 SIDC Guest House, for example sees a warm, welcoming  introduction by the receptionist Valentina along with the offer of light refreshments, home cooked breakfast and basic tourist information in a setting containing only the bare essentials. Whilst the room might not suit the needs of more contemporary visitors, a bed, shared bathroom and chair looking out across the busy Irish cityscape are all one can need for a short break from home.
A hop on the bus once again, or 25 minute walk, results in access to most of the capital's main attractions. St Stephen's Green and the retail-laden Grafton Street can be seen from Dublin's ever-growing Luas tram network and being southside, can be travelled to from Rathmines with ease. Avid walkers will find no problem in getting to destinations further north but likewise Dublin's thorough network of buses reaches the likes of St James's Gate Brewery (the home of Guinness), Temple Bar and destinations north of the Liffey respectively.
Of note is the Little Museum of Dublin, a quirky affair located on the northern edge of St Stephen's Green. A hour-long tour, worth sticking with even for more independent sightseers, paints a varied picture of Dublin's past and puts perspective on the city's place in Irish, British and worldwide history. From Hugh Montgomery's death during the events of 1920's Bloody Sunday, to U2's 1983 release of 'Sunday Bloody Sunday', the enthusiastic guides direct groups through the plethora of fascinating memorabilia adorning the walls. Temporary exhibits can be admired afterwards on a variety of subjects with recent installations dedicated to the history of U2 (given a surprisingly frosty reception when mentioned to local Dubliners) and the life of politician Alfie Byrne whose reputation may have earned him a dubious place in cultural history as the inspiration for Bruce Wayne's /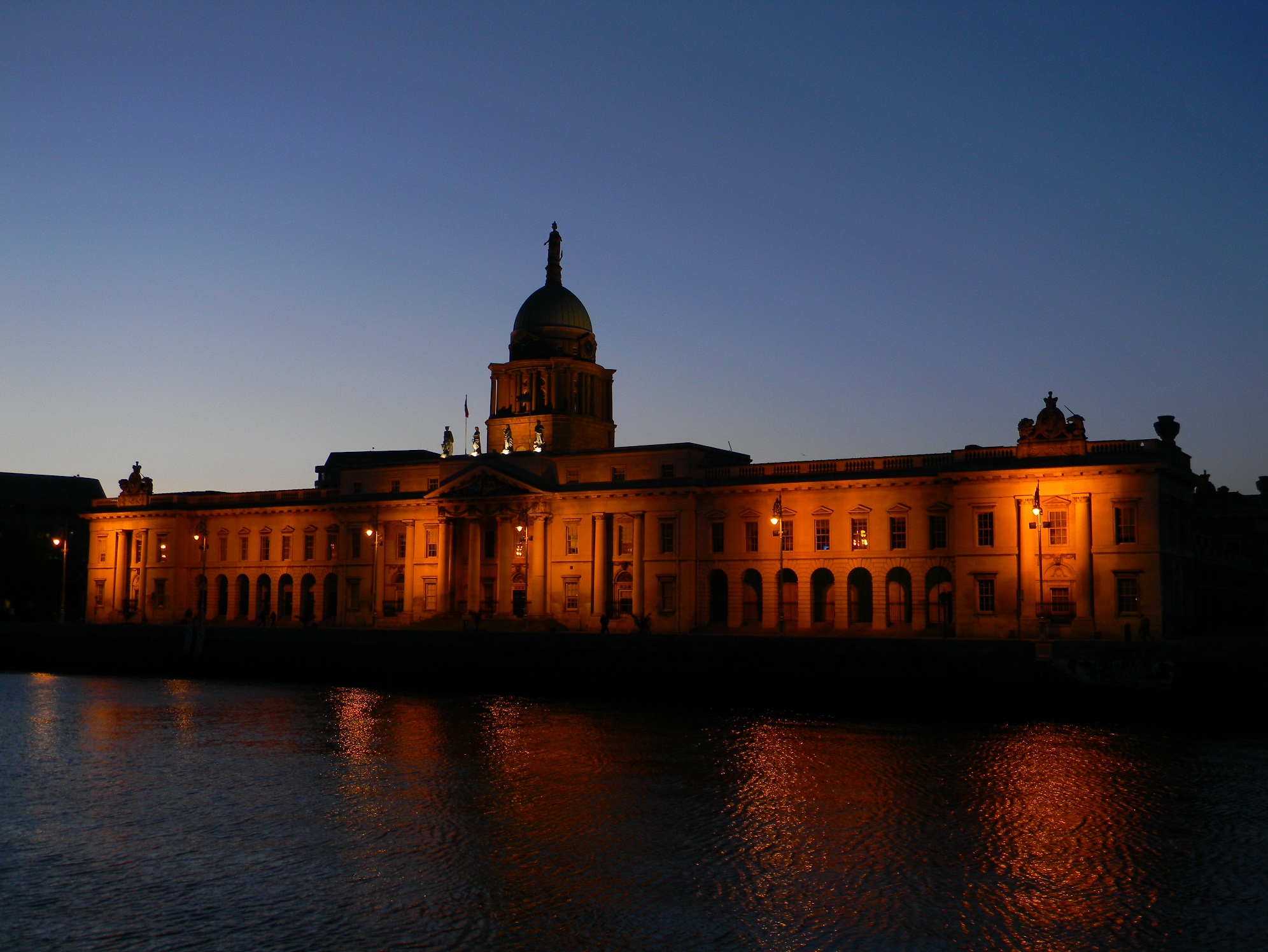 Batman's butler, Alfred.
On concluding a day in the city centre, Rathmines itself can offer ways to relax in close proximity to accommodation and even has a couple of sights of its own. The catholic Church of Mary Immaculate, ominously suffixed with Refuge of Sinners, imposes itself with a striking copper dome originally intended to adorn a religious building in St Petersburg, whereas further south the former town hall graces Rathmines Road with a splendid clock tower.
Blackbird, a drinking venue facing the busy main road initially seems a little intimidating for a calm beer to finish off the evening, but in fact hosts one of the more enjoyable atmospheres of all the bars found in Dublin. A wide, eclectic mix of clientele mingle in the dark, fantasy-themed rooms from modern hipsters, leather-clad goths, and hardworking students to well-dressed city slickers, stalwart drinkers, football fanatics and romantic couples. A brilliant selection of ale is available from the neon-lit bar (Galway Hooker's Irish pale ale, despite its name is a must try) and a collection of Star Wars spacecraft is seen hanging from the ceiling.
Despite its rough edges and position as a separate suburb of the city, Rathmines hosts a practical way to get the most out of a trip to Dublin. Luxury and refinement are few and far between but the area offers a down-to-earth experience of the Irish capital that can really reward travellers.
Written by Joe Rogers