A trip to Israel conjures up images of holy sights, bustling streets and some religious tension. The conflict involving the area has been covered countless times, from all angles. What isn't explored as much is the quiet side of Israel. The side of Israel with quiet beaches, serene walks and beautiful landscapes. All this is often overlooked for the dramatic scenes which unfold in the streets of larger cities. But in Eilat Israel, all this can be put to one side. Eilat is perfect for those wanting a trip with the scorching Israeli climate and warm Red Sea, without all the fuss of visiting a city like Jerusalem or Tel Aviv. And here's why…
Eilat Comes Naturally
The Middle Eastern landscape is often mistook for just sandy deserts for hundreds of miles on end. While this is true, just looking at it from the outside. Take a closer look, and you'll see that hidden gems and natural oases dot the area in Eilat.
Red Canyon – The Red Canyon is one of Israel's most beautiful, and most accessible hiking routes. Entrance to the natural park is completely free, and lies just 20 minutes north of Eilat. This gorgeous geological area offers a perfect hike for everyone, through deep natural canyons. When the intense sunlight hits the reddish rock lining the canyons, they shine a brilliant colour. Making for a wonderful photo opportunity.
Underwater Observatory Park – This unique attraction in Eilat brings tourists from all over the world to its doors. It gives visitors a chance to marvel at the spectacular coral reefs, which are prominent in the area. Coral isn't all you will see though. Sharks, turtles and rare fish are common sightings from the observatory on the guided tours. If a more up-close and personal approach would be preferable, their Coral 2000 submarine can be plunged to a depth of 6 metres, allowing for a personal and unique view of the marine life you spot.
Botanic Garden – This garden is an oasis of green in the arid region of the desert. When first constructed, many believed it would be a lost cause. They thought the desert climate and any soil used was not suited to growing exotic plants. But those many were proven wrong. Located on the low ridge hills of Eilat, the garden is a magnet for tourists due to the wide variety of plants there. Trees, fruit trees, rare plants and beautiful layouts and settings make the botanical garden a must-see when visiting. This unique experience is not to be missed.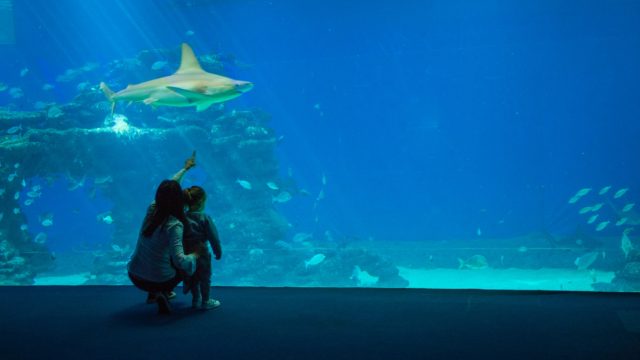 Eilat offers something new
As now I'm sure you can tell, Eilat is quite an individual place, unique from others. Well when exploring other activities which are boasted by the area, that distinctiveness continues.
Dolphin Reef – Take a dive into the turquoise waters of the Red Sea, and get some one-on-one time with ones of natures most intelligent and beloved mammals, dolphins! At Dolphin Reef, you can play with the stunning marine life that resides here, and get to know the bottle-nosed dolphins which give the location its name. But this is not all. The reef is also home to tropical fish and more beautiful corals, all of which can be admired with close proximity.
Petra – Just a hop, skip and jump away from the seaside town of Eilat is the country of Jordan. Across the border, you can take part in one or two-day tours, and visit the ancient city of Petra. Carved into the red sandstone are the breath-taking ruins. Now uninhabited, Petra is an example of how long the area has been populated. Winding through the rocks and valleys of the Jordan desert, the ancient city is nestled in the shade of surrounding tall cliffs. Preserved in time forever, Petra is an example of how textured and rich the history of the area is. Even back then they knew how special this area of the world was.
Timna Park – Around 30 kilometres north of Eilat is the desert park of Timna. Here, panoramic views of natural formations, and copper rich rock make it an important trip for anyone in the area. Plenty of climbing and hiking trails are also laid around the park. This location is also home to what is believed to be the worlds first copper mine. It is disputed, but many believe it was functioning during the time of the Old Testament. So, these 15,000 acres of land are just begging to be visited and explored.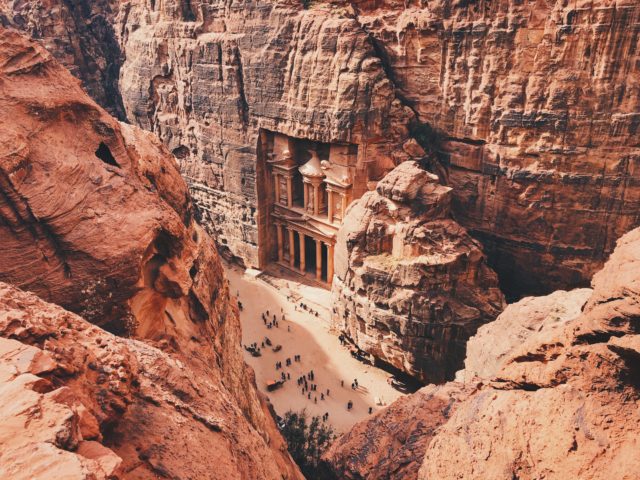 Serenity in Eilat
Now a lot of the activities and things to do I have outlined are still relaxed and casual affairs. But if all you want to do on holiday is lay on a quiet beach, and soak up the sun and atmosphere, Eilat can still provide.
Mosh's Beach – On the southern coastal strip Mosh's beach provides a chilled out vibe and a tranquil feeling. It is the perfect spot to make the most of the sun, and the views of the area. With restaurants and bars, this beach has a vegetarian menu with amazing home style dishes, with varied fresh juices and alcoholic drinks available to enjoy.
Princess Beach – The southernmost beach in Israel lies in front of the magnificent Princess Hotel, giving it the name Princess Beach. It is a wild-feeling beach, reminiscent of the beaches untouched by man. It has remained with boulders jutting into the blue water line, as it flows by in silence and harmony. 2 piers leading to deeper water give access to the sea without needing to climb the boulders and rocks, meaning it is reachable for all to enjoy. Although it is a natural beach, it is clean and well maintained. This means a calm and relaxing beach day awaits you here.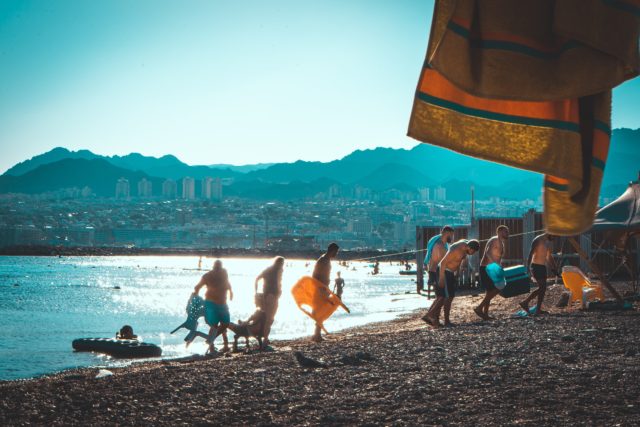 The Israel for Everyone
In Eilat, it is guaranteed that a something to do can be found for anyone. An Israeli escape for all. Whether you enjoy your walking and hiking, and taking in natural wonders for miles around. Or, you use your holidays to unwind and chill out. Or to escape from everyday life. This gem on the Red Sea coast is not picky, anyone can join in the fun here. So find and book your Eilat escape today.