About Bora Bora
Bora Bora is an enchantingly romantic island located a short one hour flight away from the islands of Moorea and Tahiti.
Bora Bora has always seduced its visitors with its sparkling waters, rich tropical vegetation, picturesque mountains, and the ability to escape the ordeals of everyday life to an authentic and secluded paradise. The inhabitants of the island are welcoming and offer a range of fantastic excursions that you'll never forget.
Dominating the Island of Bora Bora are two impressive volcanic peaks which create a bold backdrop against the pristine lagoon waters that blend into an array of colours including the deepest blue to emerald greens. You can venture your way around the island on the 32km of road that flows around the edges of the island – it is accessible by car, scooter, and bicycle (if you're up for a challenge). This trip allows to really appreciate the immaculate landscape that Bora Bora has to offer without ever rising above sea level.
Whilst the island is renowned as a place for ultimate relaxation, there are many activities and excursions available to visitors including fishing, snorkeling, couple excursions, and a range of outdoor activities; there really is something for everyone on the island of Bora Bora.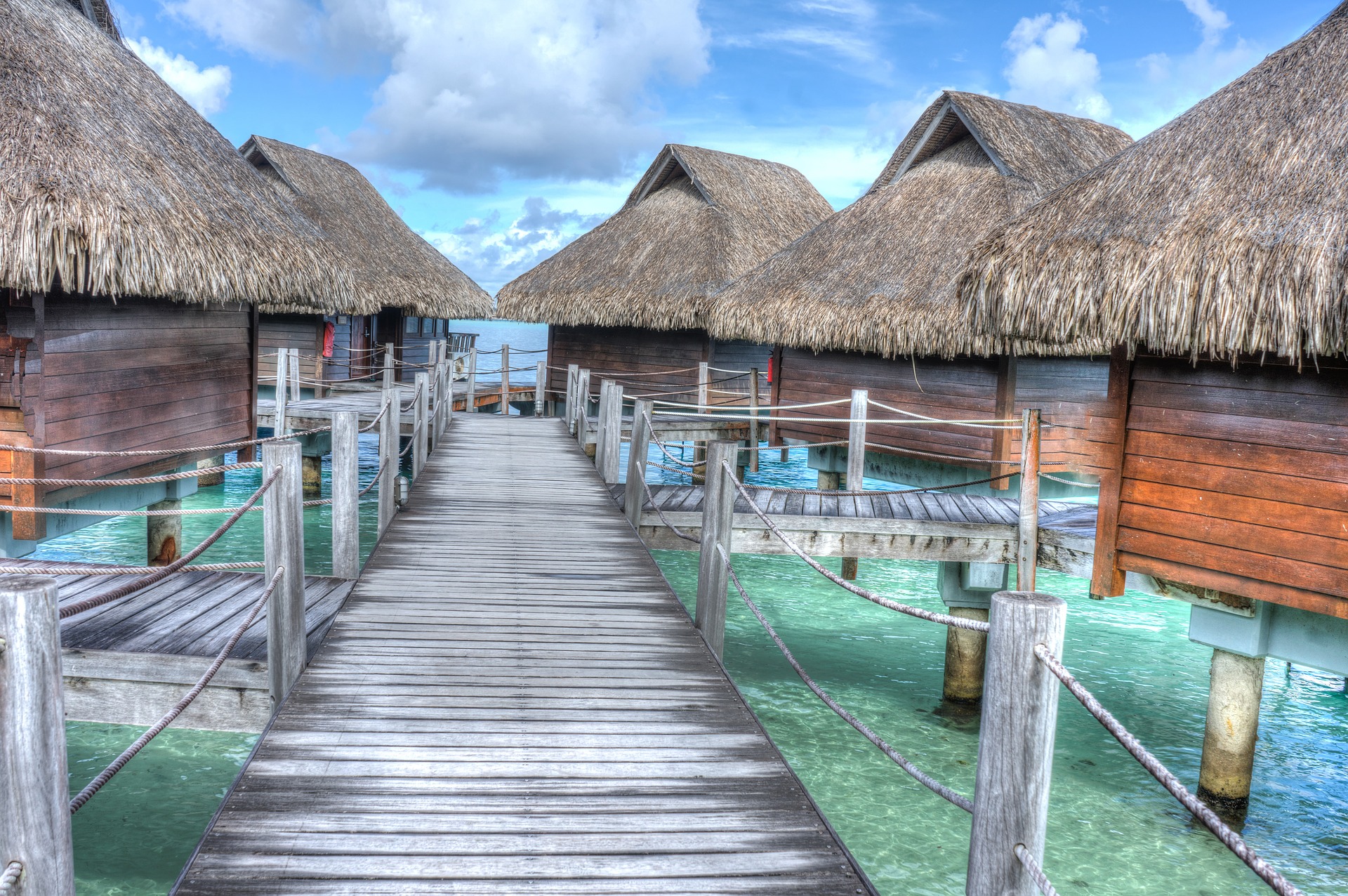 The History of Bora Bora
Up until the ninth century, we believe that the island was uninhabited, that was until the arrival of the Polynesian voyagers who crossed the Teavanui pass for the first time; this is the only point of access in the dense barrier reef that surrounds Bora Bora.
So where did its name Bora Bora come from? These early explores were likely from Tonga (although there is no evidence to prove this), they named the island, Vavau which translates to "first born". This name then evolved to become Pora Pora, and then eventually, Bora Bora – most likely in 1769 when the Leeward Islands were discovered by Captain Cook.
Just a century apart, the island was claimed in possession by two European explorers; British navigator, Samuel Wallis, and French navigator Louis Antoine de Bougainville. Island warriors resided on the island in the 19th century however it was conquered by France after the warriors resisted European colonisation.
It wasn't until the second world war that the US discovered the island. It was used as a supply base by U.S. military in response to the Pearl Harbor attack in December 1941. The coast was installed with defenses to protect Bora Bora in the event of a surprise attack by the Japanese; the 5,000 soldiers based there also built the first airport on Motu Mute as well as the coastal road.
Thanks to explorers, writers, and artists, the grand reputation of the island developed over many years. Some  include writer Herman Melville and French artist Paul Gauguin who both praised Bora Bora's beauty and culture in their work.