Dubai has become one of our favorite destinations to travel and it's home to the largest shopping centre in the world; Dubai Mall! Before organizing a trip to Dubai, there are several points which need to be considered. Apart from knowing the places we want to see, the things we will do, where we will eat, etc. we should ask ourselves questions such as Is Dubai safe? Do I carry cash or just a card? Is a trip to Dubai with children recommended? Is it an expensive city? To all these questions and some more, we give you an answer in this post, in which we give you expert tips so that you know the city a little better before you get there.
What is the best time for a trip to Dubai?
One of the main things to keep in mind when organizing a trip to Dubai is the temperature and the overall weather. An ideal time to visit the city is during the months of October to the end of March when the weather is pleasant, and the temperatures are relatively low. In the months of April and May, although it starts to get hot, you can still enjoy the city and its beaches.
During the hottest months, i.e. July and August, the temperature can become a great inconvenience, reaching up to 50ºC. You will find better deals on accommodation and flights during the summers, and given there are always alternative things to do in Dubai when the heat rises; we cannot discount the fact that it still remains quite a favorite travel destination despite the heat.
Where to stay in Dubai?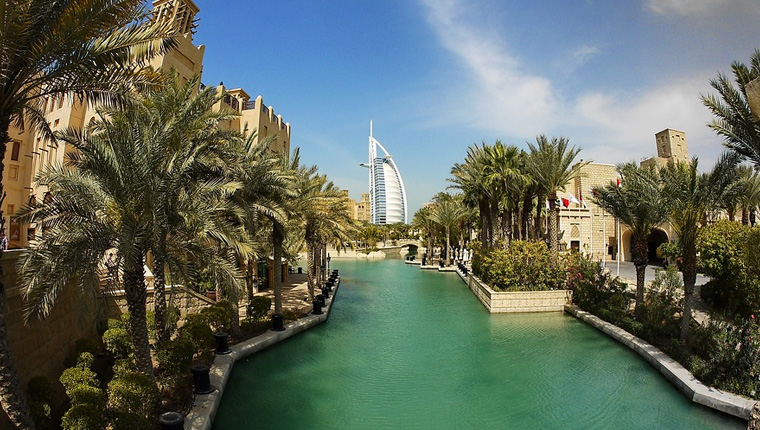 Accommodation is one of the most important parts of a trip to Dubai. Luckily, the city has options for all budgets. The cheapest time to travel to Dubai is during the months of July and August when the temperature is the highest. You will be interested to know that some hotels cost half as much. The rest of the year you can find specific offers at certain times.
To choose the hotel or apartment of our trip to Dubai, we must separate the city into four areas to stay:
In the area of Deira and Bur Dubai, you will find the cheapest accommodation for a trip to Dubai. This is an older area and immediately south of the Creek – the areas closest to the airport. You can stay in Al Fahidi, next to the canal, for approximately £80 a night in a new 4-star hotel.
In the Downtown of Dubai, is the Burj Khalifa, the Dubai Mall, and several other attractions. In addition, it is located within walking distance of several of the main beaches of the city. It is the best-connected zone by means of transport, but it is also one of the most expensive and congested in Dubai.
Jumeirah Lakes Towers is located very close to Dubai Marina. It is a residential area, with large skyscrapers surrounding artificial lakes. It is not a very tourist area, but very quiet, where the hotels are all 4 and 5 stars. The Pullman Jumeirah Lakes Towers are a highly recommended hotel.
The currency and where to change money
The currency used in the United Arab Emirates is Dirham (AED), which amounts to approximately £1 = 4.57 AED. Although it is a modern city, where they accept credit cards in almost all places, on a trip to Dubai, it is always advisable to carry some local currency in your pocket especially if you have just arrived at the airport and intend to take a taxi or use public transport. To change the currency in Dubai, the best exchange rates can be found in the Dubai Mall.
Travel tip: If this is the first time you are traveling outside the country, check with your bank if you have card payment enabled outside of it. You will save yourself a big headache.
Is a trip to Dubai expensive?
A holiday in Dubai sounds like a luxury to the country of the sheiks and billionaires, to a destination where everything is expensive and extravagant. Nothing could be further from the truth than this. It is possible to enjoy a trip to Dubai, its beaches and its attractions, without having to spend a fortune on it. To start, it is possible to fly from the UK to Dubai for less than £1000 round trip. For accommodation, you can spend a lot of money, but you can also sleep in more than decent hotels, for £60 or less. The average price of a 4-star hotel in Dubai is around £100-£130.
For food and drink, you can spend even less than on holiday in the UK. The large shopping centers have a restaurant area with dozens of restaurants of all kinds. In short, a trip to Dubai is not much more expensive (flights apart) than to visit any large European capital.
How to get around in Dubai?
Commuting is an important part when planning a trip to Dubai. The distances between the main points of interest are large, sometimes separated by tens of kilometers. If you ask us what means of transport, we would recommend, it would hands-down be a car. We do not conceive a trip to Dubai without renting a car. This is alongside the Dubai Metro on occasion, such as during the peak pre and post-work hours. It is true that driving around the city can sometimes be a bit chaotic, but it will give you the freedom to make the most of your vacation in Dubai. Also, renting a car is not expensive, and gas is very cheap.
The Dubai metro, which consists of a red and a green line, crosses the city practically in a straight line from north to south but does not reach all the main points of interest. It is a good option to move around Dubai, and cheap, as long as you combine it with a taxi or another type of transfer like Uber. If you plan to use the bus, know that the stops are covered and have air conditioning.
Go Shopping in Dubai Mall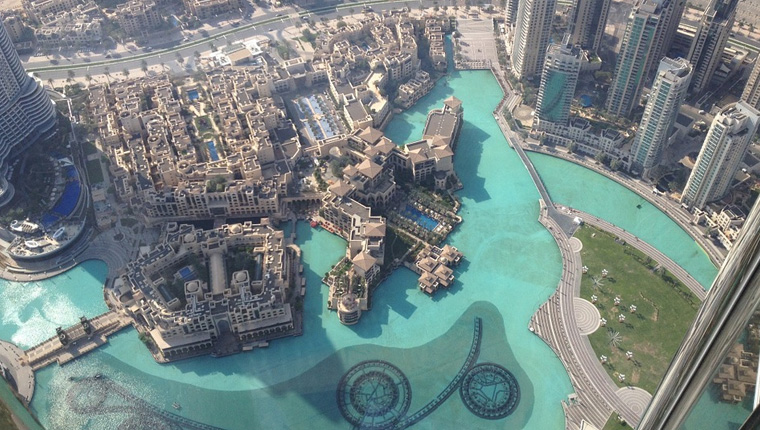 One of the most interesting things about a trip to Dubai is its huge shopping centers. Whatever store or brand you are looking for, you are sure to find one of them. From international low-cost brands to the most exclusive fashion brands, Dubai has everything. A vacation in Dubai is not complete without having gone through its two most iconic shopping centers: The Mall of the Emirates and the Dubai Mall.
The first houses a ski slope inside and the second is the largest shopping center in the world. They are spectacular buildings, surrounded by a spectacular environment, but do not expect big bargains in shopping. Dubai is not Thailand. The prices are very similar to the EU, except for several periods of sales during the year, where the offers reach more than 50%.
Is a trip to Dubai with children recommended?
Of course. It is true that temperatures during the months of July and August may be very high, especially for very young children, but during the rest of the year, a trip to Dubai with children is highly recommended.
In the city, you will find many attractions and activities to do with the little ones. Dubai is a perfect city to travel as a family. All the big shopping centers have huge areas dedicated to children. The Dubai Mall has a giant aquarium and the Kidzania Playground, and at the Mall of the Emirates, you can even ski on a track with a chairlift included. Visit Legoland, take a swim on the beaches, water parks, light shows, and water… in Dubai, it is not possible for children to get bored. Here's a fact: Dubai Mall is the largest mall in the world by total area at 1,124,000 square meters (that's the equivalent to 50 football pitches! like shopping then Dubai Mall is for you!).
There's a lot more about this city that we cannot put into words. You can only believe it when you see it. It is one of our most recommended places to visit at least once in your life, and we would go as far as calling it the tourism capital of the world.