Not for the faint-hearted is an overnight stay on the Queen Mary.
Sister ship of the Queen Elizabeth, this former British ocean liner is in permanent dock at City of Long Beach, California.
One voted by Time Magazine as one of the 10 most haunted places in America, this former WWII troopship is a museum, event facility, tourist attraction and hotel. It also offers paranormal investigations and spirit walks.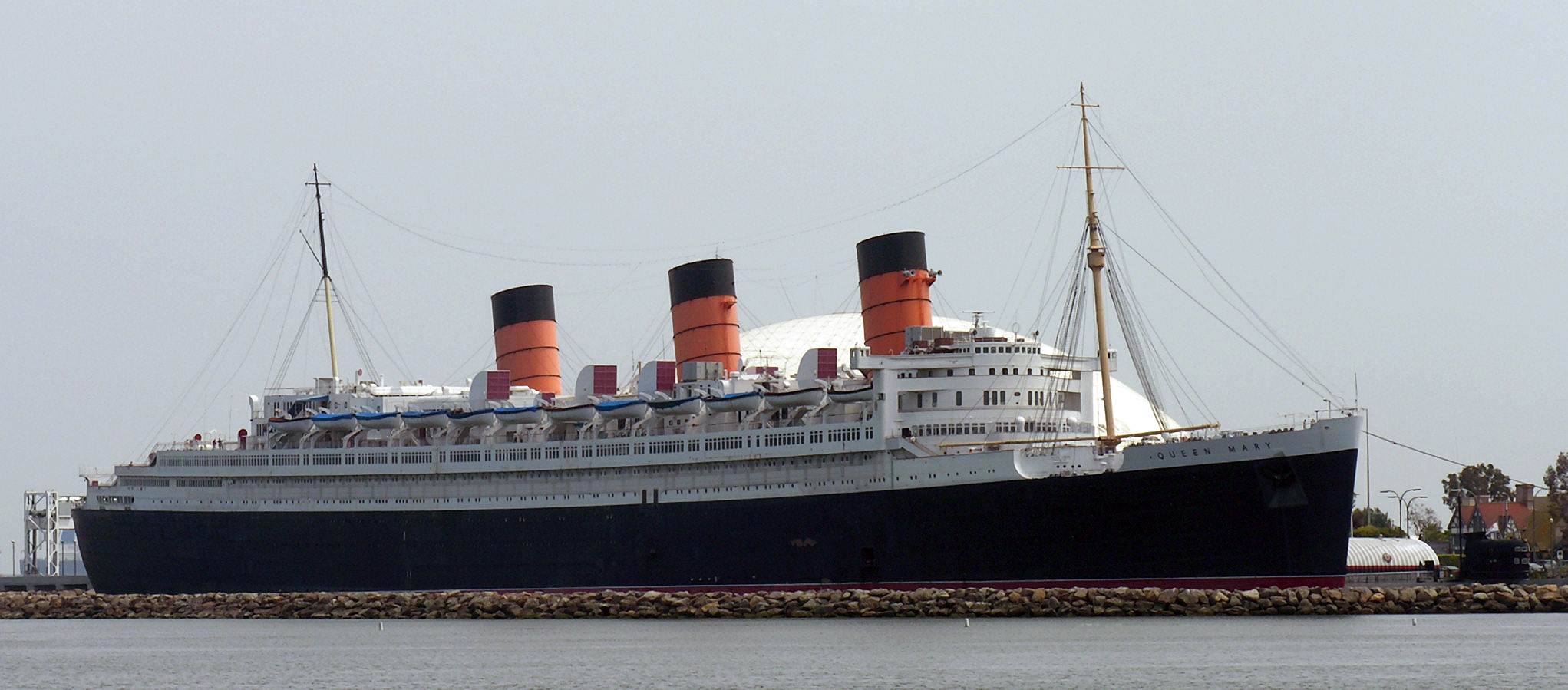 Even during the day, there is something eerie about the beautiful interior of the ship. Much of the decor is in the art deco style, and the interior walls gleam with exquisite inlaid wood panelling, which adds to a feeling of claustrophobia. This ship was once the world's most luxurious and technologically-advanced ocean liner, and the detail in the decor is exemplary: during her service, the Queen Mary was host to celebrities and royalty, as well as the troops she brought safely through the turbulent seas of the Second World War.
Our tour brought us to the first class pool area in the middle of the ship, a place currently undergoing restoration. Our guide asked us to imagine trying to swim in the giant basin while the waves of the ocean were recreated in miniature size, but equal power, in the pool. A precarious-looking ladder offered the only promise of rescue, but its length seemed dwarfed by the depth of the pool. When we were told of the children who had perished here, the small group were equally keen to leave the enclosed space and its blue hue.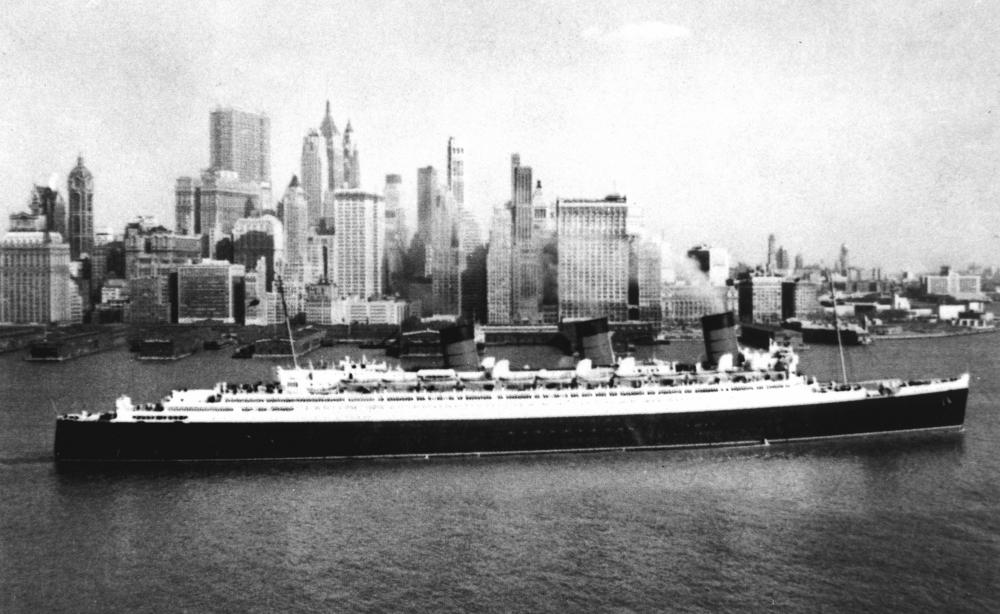 The Royal Theatre was once the ship's second-class pool, and it is where Jacqueline Torrin and her friend, Sarah, drowned. Visitors report hearing Little Jackie calling for her parents and splashing, and it is said she even responds to question she's asked.
Room B-474 is where a young family was murdered. Dana was shot dead in the cabin, her mother and sister strangled in the cabin. saloons, and Dana now roams the ship between the boiler room and the pool. Grumpy the Growling Ghost has been known to growl at visitors from both the pool and the engine room. Maybe your tour will take you to the isolation ward or the propeller box, or any of the other areas of the ship known to have paranormal activity.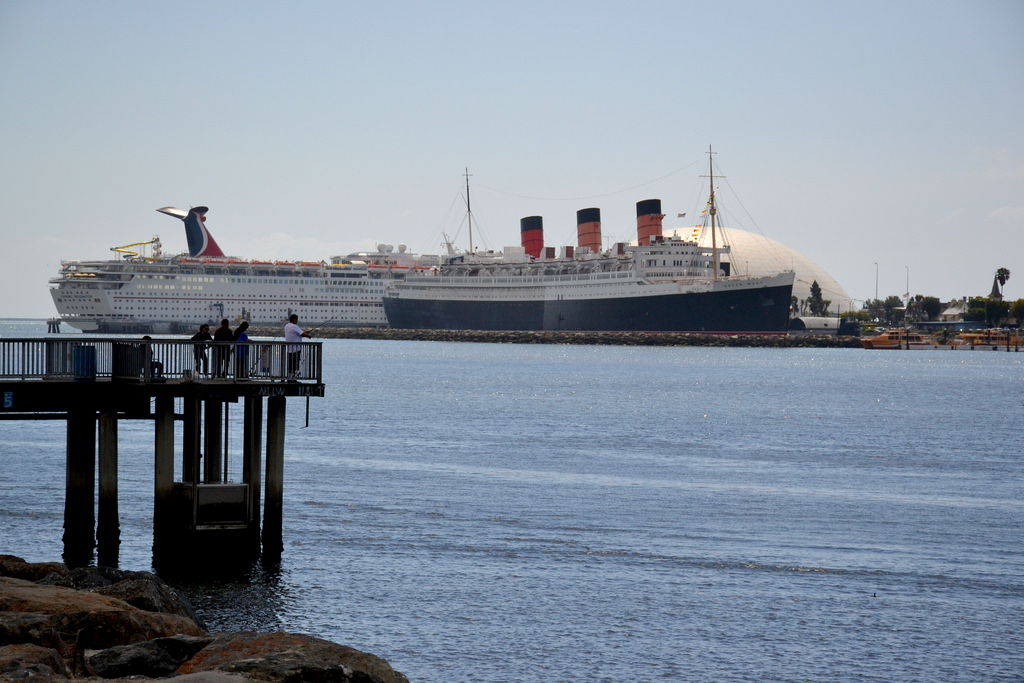 Queen Mary's spirits truly come alive at night, and you are welcome to join them at any of the events held during the darkest hours. Join a séance, or take a twilight tour round the engine room, where the figure of John Henry remains, close to where his remains were found. Henry's figure has been seen between the boiler room and the green room, and some ghost hunters claim to have received answers from Henry when questioned about beer.
If you're brave enough to try this hotel of horrors, just make sure you stateroom is not numbered B-474.