If you've ever dreamed of approaching the top of the world without being an extreme mountaineer, you cannot get closer to that than hiking to Mount Everest Base Camp (EBC)!
On the way you will be rewarded by beautiful sceneries, breathtaking Himalaya panorama and lovely culture of local people also known as Sherpa.
Take your time to enjoy the landscape and reduce your efforts at the same time to prevent altitude sickness. Slowly hiking and lots of drinking are the key to your success!
With an average to good fitness level you're good to go, however, be aware that you will have to expect about 6-8 hours of hiking per day. On the other hand, no climbing, snowshoe or rope skills are required.
You probably will meet people with completely different fitness levels and ages. Nevertheless, you have to pay attention to your health in order to recognize signs of altitude sickness. In this case, do not ascend and stay at that altitude or descend if your symptoms do not get better. However, if you walk slowly and take your acclimatization rests, it will be an extremely valuable experience!
Usually there are two main travel periods: The autumn season in September and October and the spring season in March, April and May. In autumn months, it's rather dry and cold, while in spring it's typically warmer. However, the monsoon season starts at the beginning of June, which can lead to cloudy conditions and limited views.
As this route from Lukla to Everest Base Camp becomes more popular, the number of visitors increases year by year. To avoid full trails, traffic in front of suspension bridges or highly frequented accommodations, you can consider planning your trek to the Mount Everest Base Camp in the off-season.
Before starting your trek, it is worth to spend a few days at Kathmandu, capital of Nepal. Visit Thamel, Boudhanath Stupa, Bhaktapur, Kathmandu Durbar Square, Swayambhunath and many more in Kathmandu and surroundings.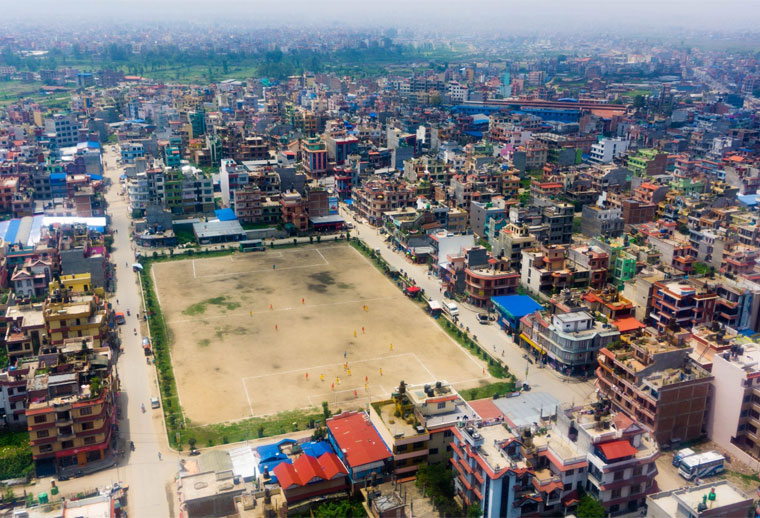 On the first day of your trek you probably will arrive by morning flight from Kathmandu and start immediately walking towards Phakding, mostly downhill. Don't miss to watch arriving and departing airplanes at Lukla airport, that is literally exciting. On the way back you may have more time to explore Lukla.
After spending your first night in Phakding you will continue to Namche Bazaar, known as the main market center of the region and gateway to the higher Himalaya. Here you can find many restaurants, cafes and even Irish pubs. If you need a supermarket, pharmacy, hiking equipment or ATM, Namche is the place to prepare for the upcoming trek. You should spend another acclimatization day in Namche. In a half-day hike to the Hotel Everest View, where you can see Mount Everest for the first time on a clear day.
In a one-day hike about 6 hours you will hike to Tengboche and then to Dingboche on the following day. It's recommended to start in the mornings between 8 and 9 o'clock, because the weather is usually clear in the mornings, but can become cloudy in the afternoons. Beautiful panorama will hopefully accompany you all the way to Dingboche. Spend another day for acclimatization and hike to the Dingboche View Point.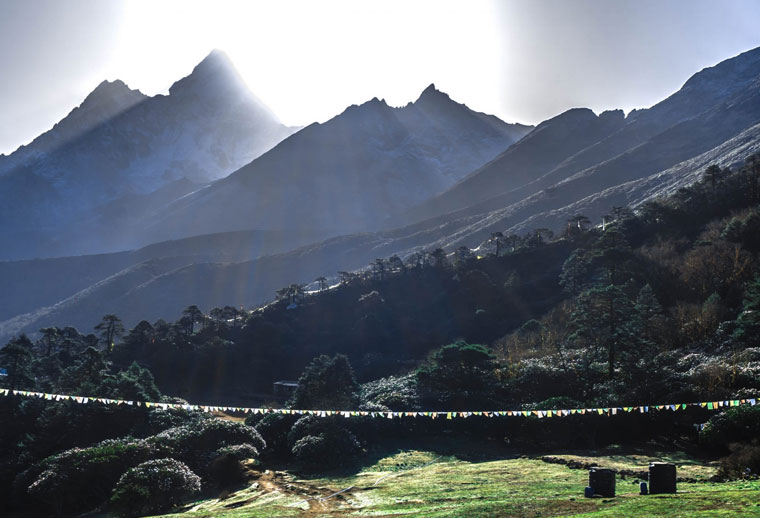 Your next goal will be Lobuche, where you spend the night and prepare for your final ascend to the Everest Basecamp. Since there are no sleeping options for individual travelers in the camp, you probably will start early morning, reach the Everest Base Camp in the afternoon and return to Gorak Shep to stay overnight. This day will be one of the longest parts with about 10 hours hiking. But remember, all the effort will be worth the effort! The rising mountains above the Khumbu Glacier will accompany you all the way to the base camp, to be promised:
Finally arriving at Mount Everest Base Camp is literally breathtaking!!
Because it is not a pleasant stay at an altitude of more than 5.000m over a longer time, descending from Gorak Shep is not a hard decision. On the way back you can stop at different places for staying overnight. Typically, hikers stay one night in Pheriche, continue on the next day to Namche Bazaar and then to Lukla on the following day. Plan some spare days, as the weather can be unpredictable and flights might be postponed or canceled. There are several cafés and restaurants in Lukla to pass your time. Don't forget to visit the monastery to watch the ceremonies and get free tea provided by the monks.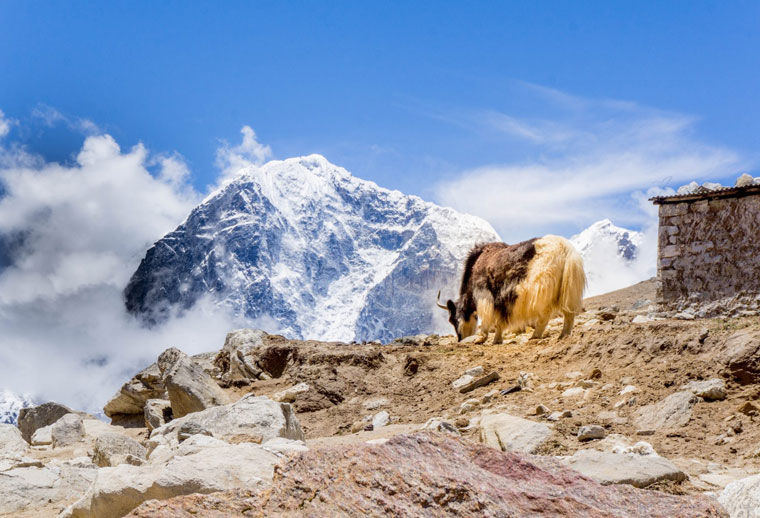 If you want to see the Mount Everest Base Camp full itinerary, find more details, watch photos and a film, please visit https://world.wide.photos/nepal-everest-base-camp-trek or follow on new adventures on https://www.facebook.com/my.world.wide.photos