Pinnawala Elephant Orphanage is an orphanage, nursery and captive breeding ground for wild Asian elephants located at Pinnawala village, 13 km northeast of Kegalle town in Sabaragamuwa Province of Sri Lanka. Pinnawala has the largest herd of captive elephants in the world.
The primary purpose of the orphanage has been to provide a lifeline to the orphaned baby elephants and adult elephants lost in the wilderness. On many occasions, the mother of the orphaned baby elephant had been killed or there have been accidents of baby elephants falling into pits and losing out to the herd. There were also instances when the mother elephant had fallen into a pit and died leaving the baby elephant lost, alone in the jungle. Sadly, adult elephants are also being killed by farmers to protect their paddy fields and crops resulting in baby elephants being orphaned.
93 elephants currently live at Pinnawala Elephant Orphanage – the institution caters not only for the abandoned babies but also for those injured and maimed within the jungle. Pinnawala Elephant Orphanage employs the expertise of both modern veterinary and traditional indigenous medical treatment to cater to these elephants' needs.
Currently, Pinnawala Elephant Orphanage (PEO) has become one of the largest tourist attractions in the country due to its distinctive population of elephants.
PEO is open daily from 8.30am to 5:30pm, and adult entry costs LKR 3000.00 (£approx £13), children entry prices are LKR 1500.00 (3-12 years) (approx £6.45).
Activites at Pinnawala Elephant Orphanage include milk feeding, elephant bathing programme (which allows you to touch an elephant in Riverside) and fruit feeding. You will be able to touch the elephants and take with you memories for a lifetime seeing such beautiful animals up close.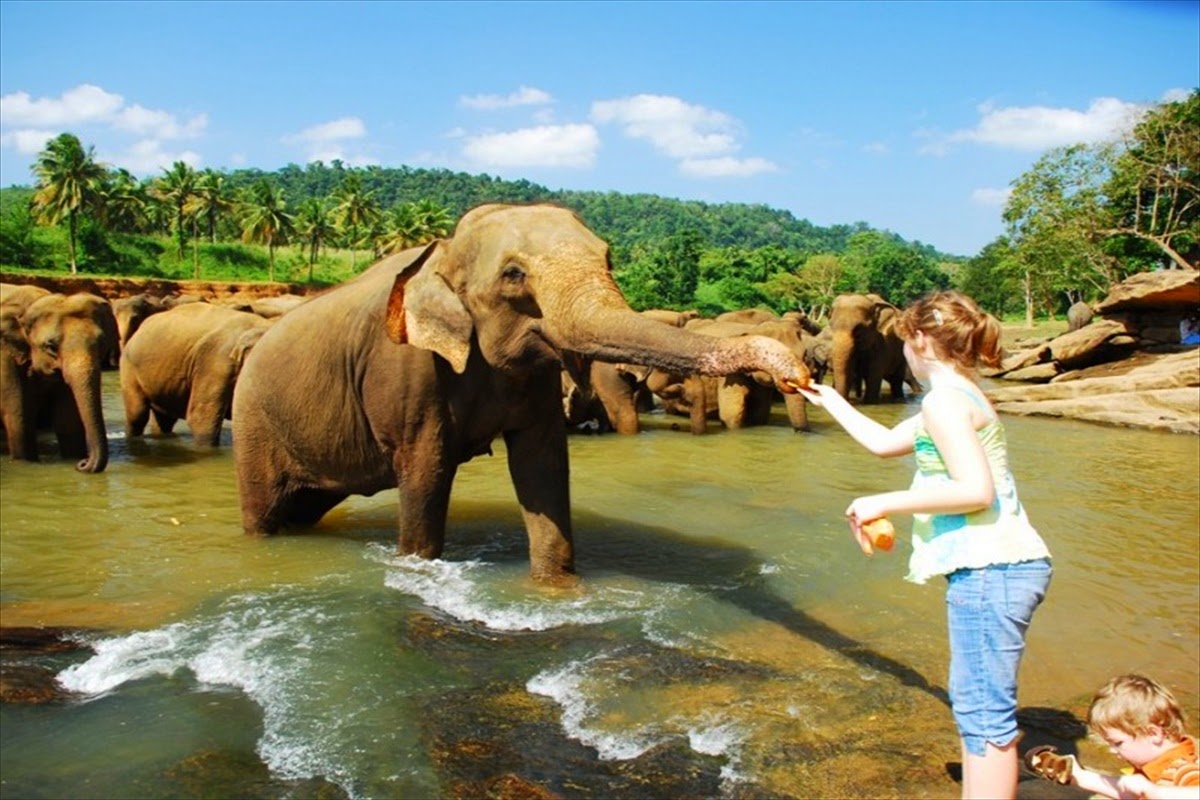 Points to Consider:
Always carry your passport/ identity card
Always keep a safe distance from animals
Do not tease any animals.
Do not pick flowers or damage any plants or trees
Do not enter restricted areas
Do not make noise playing musical instruments, radios, tape recorders, and singing etc.
Pets are not allowed within Zoo premises
Smoking is prohibited within the premises
Posses your ticket at all time within the premises
Please quote your ticket number and the date of visit for any correspondence