Putting the B in LGBTQ+, I've long been a member of this amazing community. So I, like many others, was absolutely devastated when I realised I would be unable to attend my annual UK Pride Month events in 2020 and 2021. And, with

Covid-19 making itself cosy

in 2020, it was tough to travel to other LGBTQ+ countries.
But with the rain comes the sunshine, and our rainbow stands proudly, undeterred by 2020s grief and even lockdown! It has been amazing to see the amount of support and love from both inside and outside of the LGBTQ+ community online despite the pandemic. And with the world slowly returning to normality in 2021, our fingers are crossed that we can look forwards to many future pride events. But for now, with pride month in full swing and travel restrictions easing, let's take a look at the friendliest LGBTQ+ countries in the world!
---
The Netherlands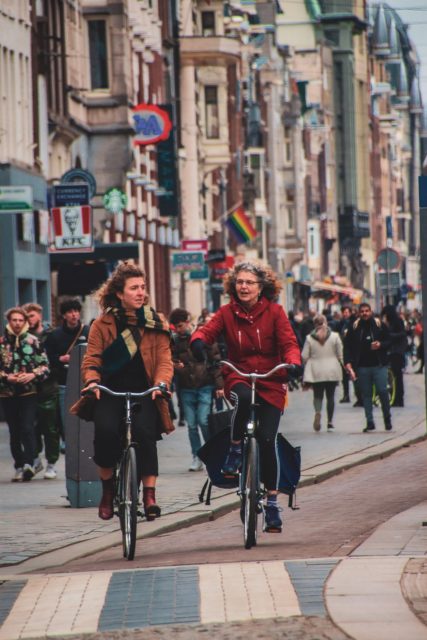 Honestly, you're probably not at all surprised that the Netherlands made it to this list. Amsterdam, in particular, is often revered as one of the friendliest cities in the world; just make sure that you stay out of the bike lanes! Home of the annual canal pride, the Netherlands is full of genuinely helpful, laid-back and easy to talk to people. And, having had travelled here myself, I can absolutely attest to that. For a quirky visit, check out the first-ever sex museum in the world: Venustempel Sex Museum! Aiming to educate people on how sexuality has evolved over the years, this wacky museum will set you back a mere 5€. It's great for laughs and a good source of entertainment!
Ranking 9th on the Spartacus Gay Index in 2018, it's no revelation that the Netherlands' LGBTQ+ rights are among the most progressive in the world. Home to one of the oldest existing LGBTQ+ organisations, COC Nederland has been fighting for rights nationally and internationally since 1946. What's more, the Netherlands became the first country to legalise same-sex marriage in 2001!
Canada
If you were unsurprised by the Netherlands' appearance on this list, Canada would be even less of a shock. Sharing the top spot for the most gay-friendly country on the Spartacus Gay Index, Canada's friendly and welcoming hospitality extends to the LGBTQ+ community. It's no surprise that Canadians are so laid-back and cheerful; who wouldn't be when living in one of the most beautiful places in the world? With their weirdest trait being their strange obsession with bagging milk, Canadians are a happy-go-lucky type of people that tend to get along with almost everyone.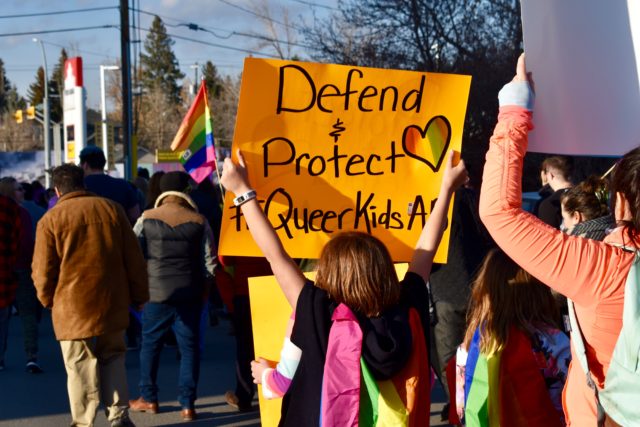 Following the Netherlands' example, Canada was one of the first places to legalise same-sex marriage back in 2005 – a decade before their American neighbours. Summer in Canada sees its cities come to life with vibrant festivals and fun activities. Vancouver is home to the Queer Arts Festivals, annual festivals that promote the production and exhibition of queer art. Conducted by Pride in Art Society, a not for profit organisation, Queer Art refers to modern and contemporary visual art that draws on LGBTQ+ issues and imagery. It's so important that topics relating to lesbian, gay, bisexual and transgender+ are depicted and represented in modern media, and these festivals are a fantastic way to prove that!
Sweden
Tied for 1st with Canada for LGBTQ+ countries, Sweden is the most gay-friendly country in the world. Diversity and inclusion are important to Sweden, where the people have a commendable reputation for being open-minded. Just take a look at that beautiful rainbow painted on an archway in Stockholm! The Swedish Capital has many rainbow-coloured places to explore, unapologetically celebrating gay pride year-round. The inclusive scene in Stockholm spreads across many of their other cities, including Gothenburg. But it doesn't really matter where you choose to visit; Sweden welcomes everyone regardless of background or orientation. In fact, people often say Sweden has been proud to be gay since 1944. This is because 2019 saw the 75th year since Sweden decriminalised homosexuality!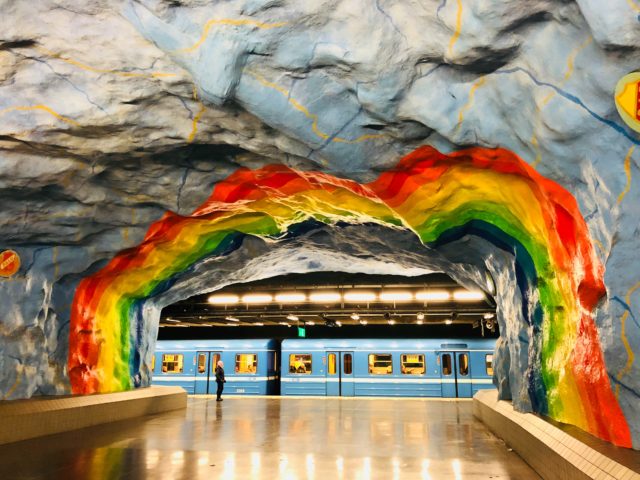 The biggest Pride Month event in Sweden has to be their summer event; Stockholm Pride. Known as Scandinavia's biggest pride festival, it's also one of Sweden's BIGGEST annual events. Pride Month sees the city turn into one gigantic summer party! Although, perhaps the best part of Sweden is their humour. The country often likes to poke fun at and troll other countries that aren't as progressive. Just look at the message they sent to Russia! It's comforting to know a country full of open-minded people has the backs of people like me. And it gives me hope that less progressive countries will accept the LGBTQ+ community in the future.
L
o
v
e
i
s
L
o
v
e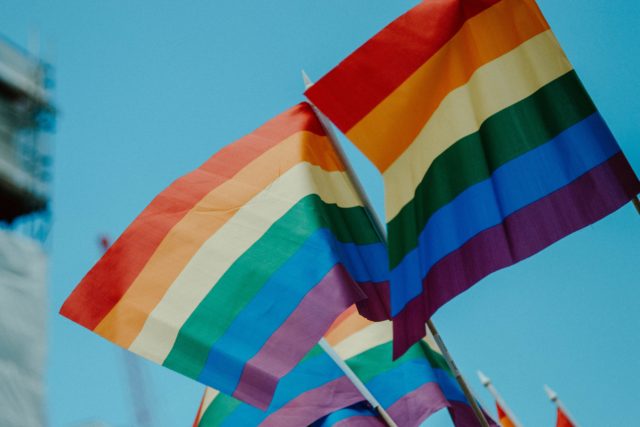 As you can see, despite the pandemic, there are still plenty of options when it comes to celebrating gay pride. So whether that's travelling to one of the amazing LGBTQ+ countries or staying home during Pride Month to blast some of your favourite gay anthems, celebrate being you! We're all individuals travelling on this amazing planet together; love is love, and you are who you are!
For more updates on LGBTQ+ events in the UK, make sure to check out Pride Events.
---
By Skylar Grace