With so many people travelling abroad to chase the sun rather than going on a UK holiday, we often forget the fun that can be had on our own soil, and often at a fraction of the price! It's not only people from the UK going on holiday here, in fact, there were 15.4 million holiday visits to the UK in 2017, an increase of 11% and accounting for 39% of the total visits, making holidays the most common reason for people visiting the UK.
Whether it's staying in a caravan situated along a beautiful stretch of coast or going for a more outdoors approach, camping and enjoying nature. Maybe you'd love to take a boat trip (stopping off at the odd pub) along stunning rivers, walk through nature reserves, go on fishing trips, golfing getaways or mountain biking through forests, there is so much to do and see with friends and family without having to get on a plane or a ferry.
One major factor people don't take into consideration until last minute when booking a holiday is what to do with pet dogs! It's often a reason people do not go away as much as they'd like – but did you know some UK holiday parks offer dog-friendly holidays! Waldegraves Family Holiday Park has a fantastic solution where you can take your "best friend" with you to their collection of dog-friendly static holiday homes. They even have special exercise and dog walk areas allowing your furry friend to enjoy its holiday just as much as you.  
Travelling off-peak is a great tip to be able to save money. Plus, going on holiday during off-peak times and when kids are at school means there will be fewer tourists around and you will get the opportunity to do and see more of the place you are visiting.
There are so many benefits of going on a UK holiday, from saving money, beautiful beaches, less travelling and fuss, soaking up our history, no luggage allowance, freedom to use your own transport and food you know and trust! It's worth mentioning that if you own a holiday home on the coast, Waldegraves Holiday Park is located near London.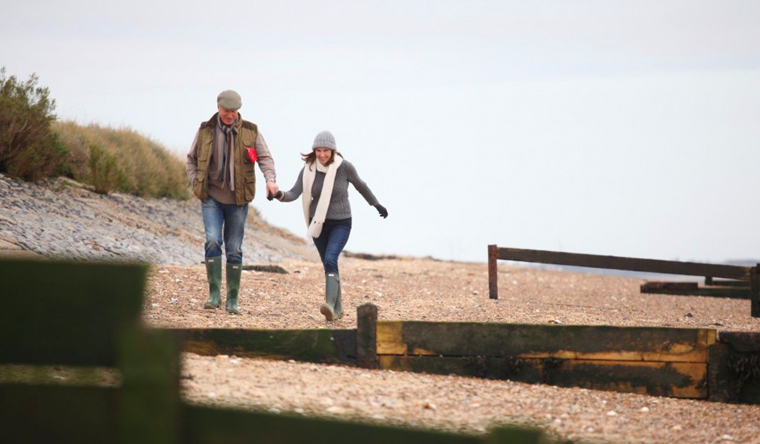 It's not always a factor we take into account but what with the impact we are having on our planet and one of the biggest contributors being air travel, going on a UK holiday also reduces your carbon footprint making you feel better about yourself!
So whether you're a thrill-seeker looking to get the heart pumping, looking for a relaxing weekend away camping or a longer stay in a cosy caravan or holiday home, then why not make your next getaway one closer to home?