Resting beneath a blanket of snow, Saariselka is a small, magical village located in the mountainous area of Northern Finland. The surrounding snow-capped forests, internet-famous glass-igloos and festive atmosphere, make this village a captivating experience.
Located 250km north of the arctic circle, the little village of Saariselka, Finland, is a popular tourist destination. And with its attention focused on providing the very best holiday experience to travellers, it's understandable why so many people come to this magical village every year. Although it is well-known for its Kakslauttanen Arctic Resort, there are plenty of cosy hotels and lodges waiting for you to occupy them!
Perfect for…
A week of merry activities, winter sports and adventure for couples and families
Visit in…
Early Winter to kickstart your festive spirit
---
Spellbinding Stays
There are plenty of cosy places to stay in Saariselka, ranging from fancy Kelo-glass igloos to humble log cabins. The Wilderness Hotel Muotka, Fell Centre Kiilopaa and Kakslauttanen Winter Resort are fantastic locations to make your base. At the same time, you get to experience the snowy landscape of Northern Finland! Many of the hotels and resorts are situated smack-bang in the middle of nature, which gives you the chance to escape your busy life and relax in the quiet snowscape. But don't worry, there are plenty of options for people looking to stay connected, too!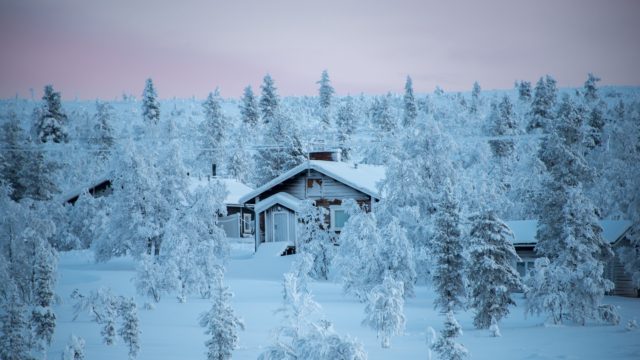 Snowscape Safaris
If you're a fan of films like Balto or Togo, you will be excited to know that one of the main activities in this merry little village includes Husky Safaris! This adventure involves being led through snow-capped forests by a team of dogs—an extremely freeing moment unlike any other. Before taking off, you're given an introduction to the different dog breeds and instructed on how to control the sledge. Then a team member will take you to meet your dog-sledging team, where you'll embark on your adventure! The handlers are always nearby if you need a helping hand, and multiple people trail the Safari on snowmobiles, so it's a really safe and exciting experience.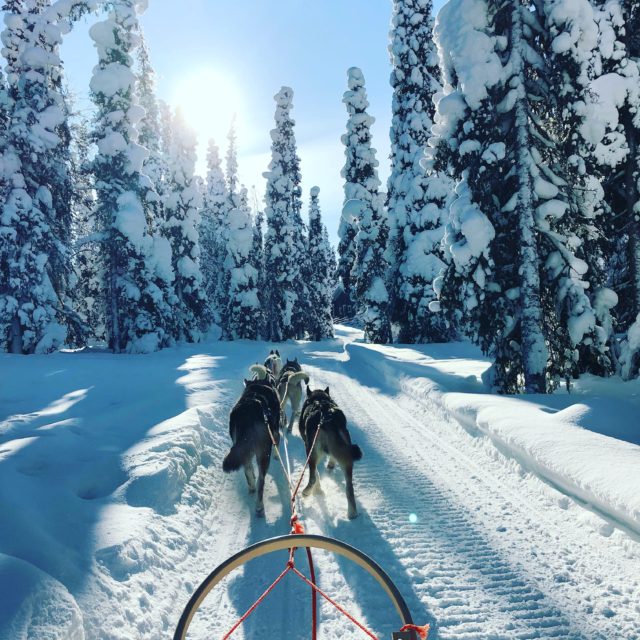 Winter Activities
There are so many snow-based activities to try here, such as skiing, snowboarding and snowmobile rides. You can even try cycling on a unique bike made specifically for this type of snowy landscape! Furthermore, the equipment can be hired at one of the local resorts, and there are plenty of kid-friendly trails to adventure through. So hop on the back of a sledge or pull on your skis and head to one of the many snow-lined trails at Urho Kekkonen National Park; maybe you'll be greeted by some curious reindeer along the way!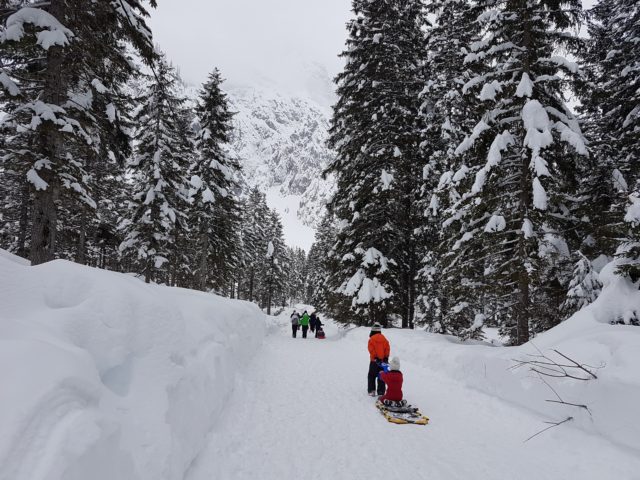 Yuletide Festivities
Have you ever wanted to know what it's like to ride in a reindeer-pulled-sleigh? Well, in Saariselka, you can find out! If you're hoping to have a Reindeer experience, the Saariselka Reindeer Farm is the place to go. From sleigh rides to learning how to lasso a set of antlers, there are plenty of fun activities here. Additionally, the slow-paced, relaxed nature of the sleigh ride makes it a perfect experience for younger children. And after the short ride, you may even have the chance to feed the reindeer! So make sure to stop by and greet the Sami family that own this ranch, and maybe enjoy some delicious cakes or hot drinks to warm yourself up.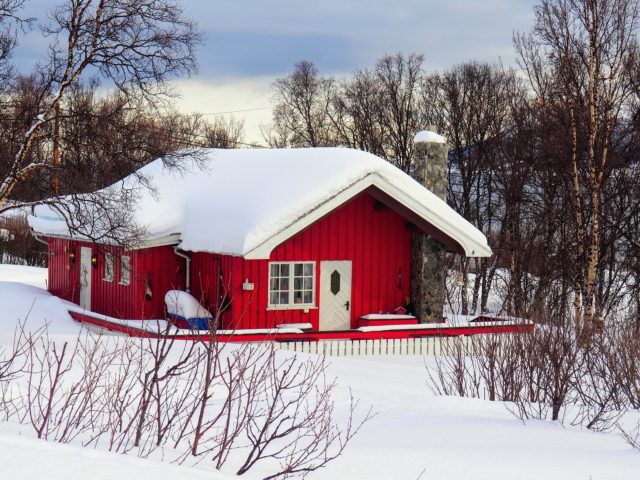 Fun Fact:
Make sure to keep an eye out for a red-house and a tall red tower. Rumour has it that's where Father Christmas and his elves live! You may even get the chance to meet him. So you better be on your best behaviour!
The Northern Lights
These vivid dancing lights are part of a rare event in the Northern Hemisphere! Also known as the Aurora Borealis, many people that travel to Finland come with hopes of getting a chance to see this fascinating lights show. If you get the chance to witness this phenomenon, count yourself lucky! Assuming that you're looking for a truly magical experience, there are Aurora Cabins to rent out, so you can fall asleep while looking up at the stars. Oh, and if you manage to catch a picture of the Aurora Borealis, make sure to tag us @TravelPocketGuide!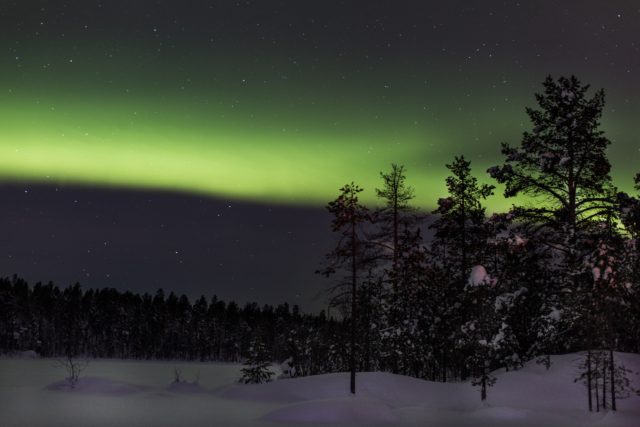 A Dreamy Escape
From its snow-capped forests to the magic of the Northern Lights, Saariselka is an otherworldly village. Together with its cosy cabins and variety of fun activities, Saariselka is waiting to serve you a raw Northern experience topped with just a sprinkling of magic.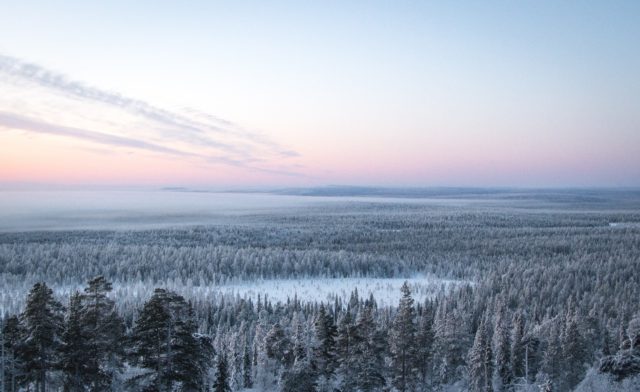 ---
By Skylar Grace