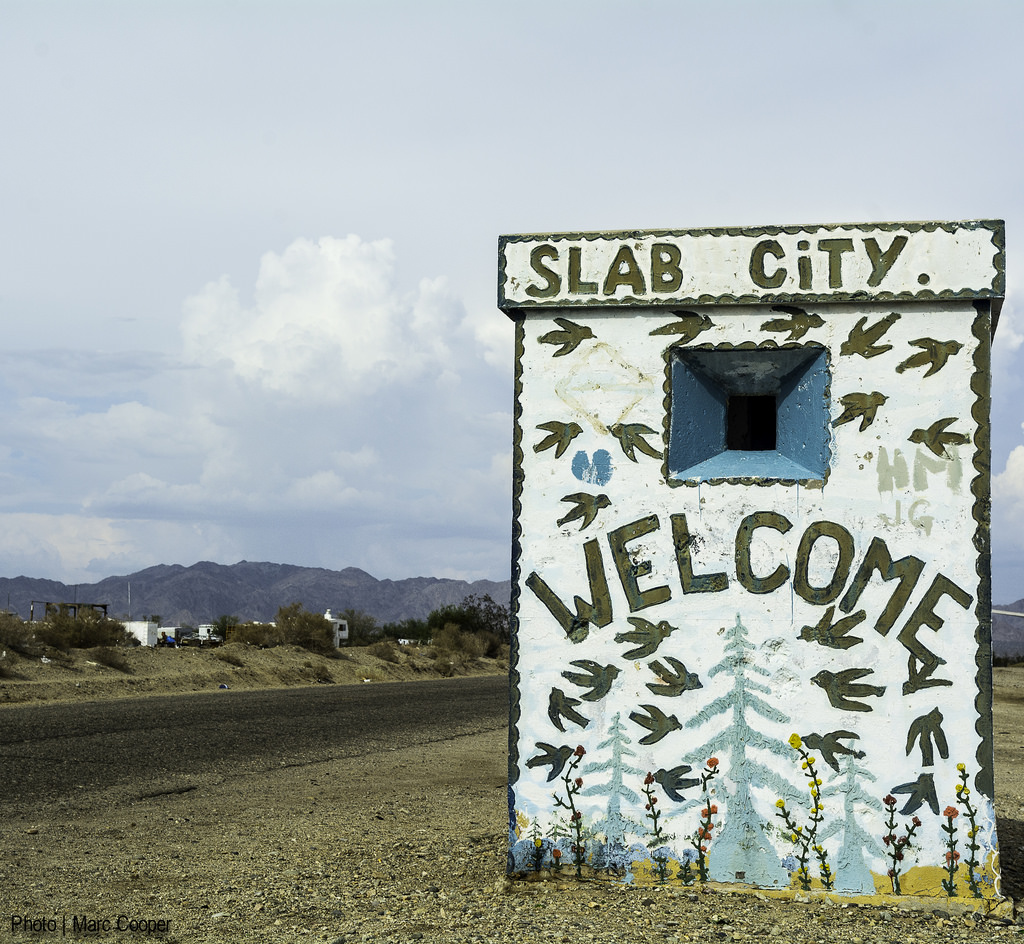 Imagine it, a world without government and laws, would the we be better off? Or would we be faced with utter chaos? Well, located in the Sonoran Desert in California, is America's only law-free area; Slab City.
Its name comes from the concrete slabs that were left behind by Marine Corps barracks of Camp Dunlap during World War II. Several campers, travellers, and squatters occupy the area, many of which are retired. They are mostly a snowbird community meaning they stay in Slab City during the cooler winter months before migrating north in the summer; the temperatures during a Slab City summer can reach an unforgiving 48 degrees Celsuis!
However, there are a number of permanent residents, around 150 of them, which are often referred to as "Slabbers". Whilst many were forced into poverty, some chose to live a life off the grid away from society where there is no governmental support. It is a decommissioned and uncontrolled area of California, with no electricity, running water, rubbish collection, or sewer systems. Many of the residents generate their own electricity using solar panels and generators, and the closest body of civilisation is approximately 4 miles southwest in Niland. This is where residents can buy/gather basic resources…
Below, take a peak into the lives of the Slabbers and the lawless land they thrive on…
---
Do you intend to promote tourism, open your social media profiles, or go offline? Using Tourism Templates online, you can finish all of your chores in a matter of seconds. Yes, you can gather all of the relevant promotional and planning documents on one page for your convenience.