Sol Lanzarote 4* All Inclusive
Close to airport
Friendly staff
Lovely food and service
Very close to beach
Clean and modern hotel
Family friendly
As bizarre as it sounds, I share my birthday at the very end of May with my partner and we wanted to celebrate it in style, somewhere hot, relaxed and not too far from the UK. Lanzarote was our final choice of destination, and what an excellent decision it was! We booked via On the Beach and stayed in Sol Lanzarote (an all inclusive 4* hotel), located in Matagorda, literally right next to Matagorda beach and only 200m from the shopping centre. The transfer only took about 10 minutes as the hotel is just 5km from Lanzarote airport.
Upon entering the hotel lobby area, it's obvious the place is well kept and clean. The staff were friendly and we were checked-in and in our room within minutes, and WOW, what a room it was! Should you decide to visit Sol Lanzarote, I would most certainly recommend room number 1405. It's a double room (massive bed) situated in the middle of a semicircle of apartments, which overlook the pool with see views literally footsteps away. Plus, it's located on the top floor so you really do get fantastic balcony sea views. The lift is directly outside, however, you don't hear much noise and when you do it's not often. The room was very big, had a safe, fridge, plasma LED TV, large wardrobe space, a private bathroom with shower/bath and of course the balcony with sea views.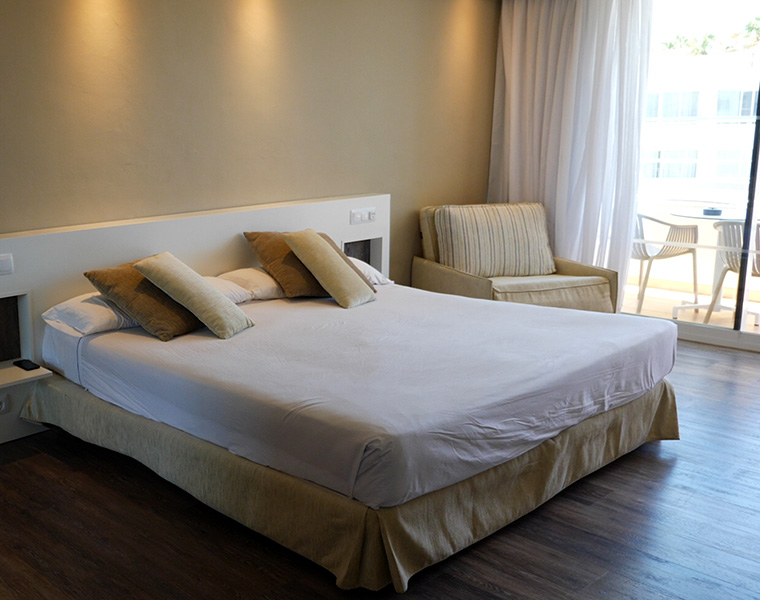 The pool area got quite busy and often towels were placed on sun beds quite early in the morning where people were reserving them. But there's lots of loungers around and always seemed to be some available when we wanted them. The pool had 3 sections one of which was a smaller pool for children. There's outside entertainment at times during the day, plus a pool table, and of course the bar where you can grab free alcohol and food. There's also a lunch BBQ which is amazing, and continually topped up with a selection of freshly cooked meat.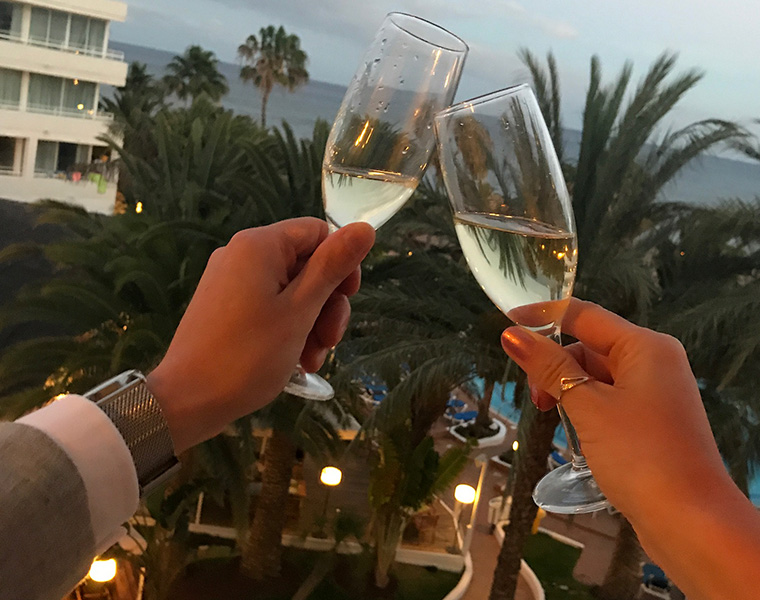 Whilst the pool was amazing, we took full advantage of the fact the beach was a 5 second walk away, and spent most of our time there, sunbathing and swimming in the sea, whilst drinking unlimited supplies of Prosecco, which you can take from the bar to the beach, but don't forget your room access card because you need that to get back in to the pool area when returning from the beach.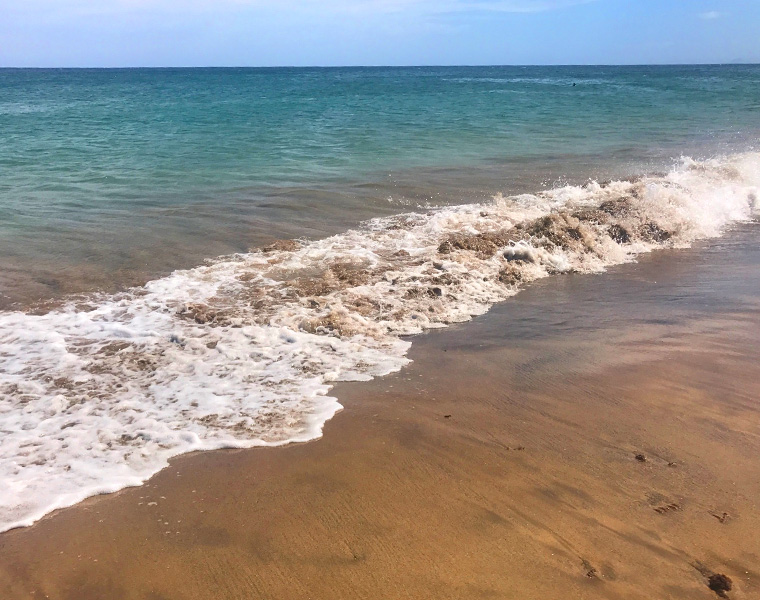 The main restaurant serves breakfast, lunch and dinner with seating areas in and outside and we always sat on the outside decking overlooking such beautiful beach and sea views, beneath palm trees in the sunshine – bliss. The Sol Lanzarote hotel has different evening entertainment and we saw a magician who was excellent, and flamenco dancing. There's a few local bars around but it's pretty quiet in the evenings compared with some of the other places I've visited, which again, is what we wanted.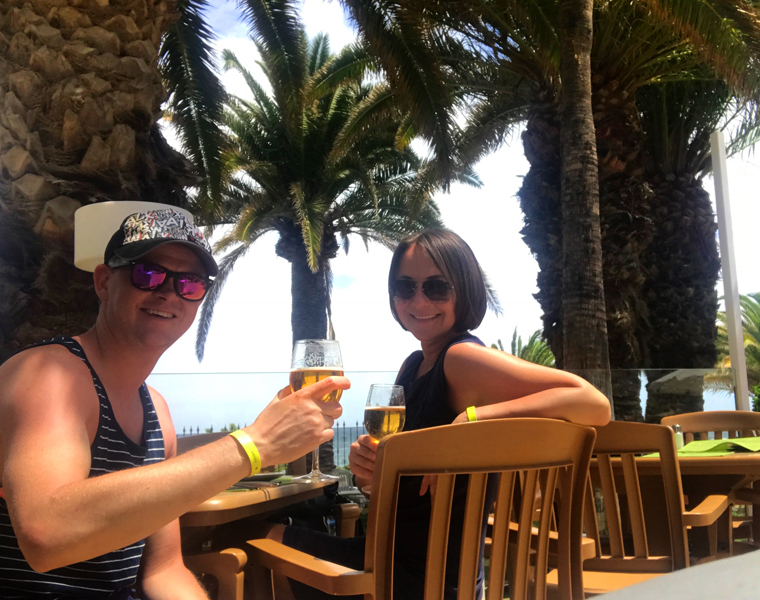 There's a variety of excursions available where you can spend the day at Aquapark, go on a hiking tour around Lanzarote Volcano, visit Fuerteventura, go on a boat with a good chance of seeing wild dolphins, go bird watching, visit Teguise Market and more. Due to the fact our holiday was quite short, we only managed to fit in one excursion and took the Short South Tour – it cost 25 Euros per person and was well worth it! A coach picked us up a short walk away from the hotel and we made our way up the hills deep into the mountains and volcanoes into Timanfaya National Park whilst the tour guide explained interesting facts about the area, stopping off at various points along the way.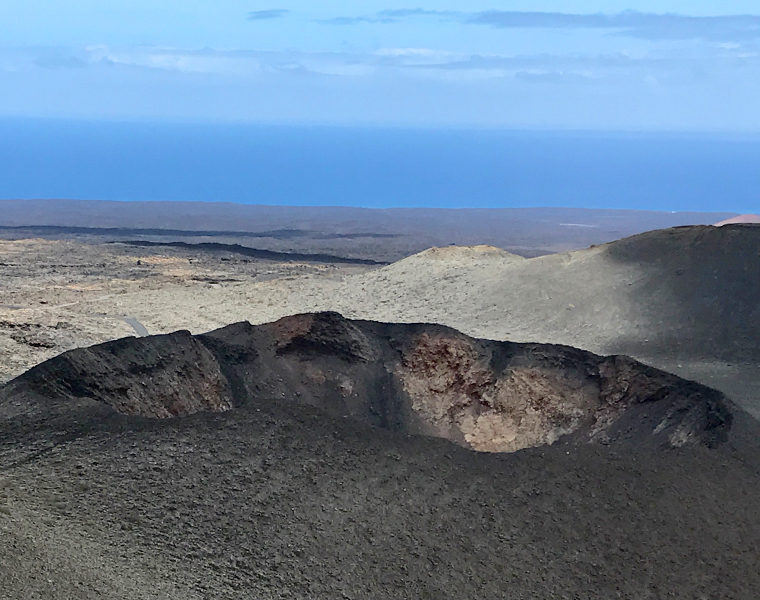 There's an optional camel ride at the first stop point, which costs around 6 Euros per person. Each camel carries two people, one on each side – we had a lovely experience.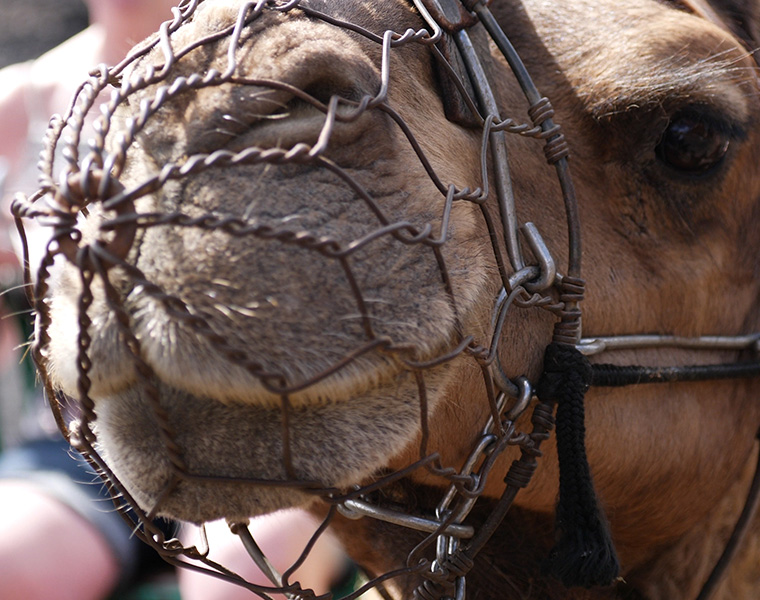 Later in the trip you get to stop and see the geezers and visit a restaurant that cooks it's food from the heat of the volcano!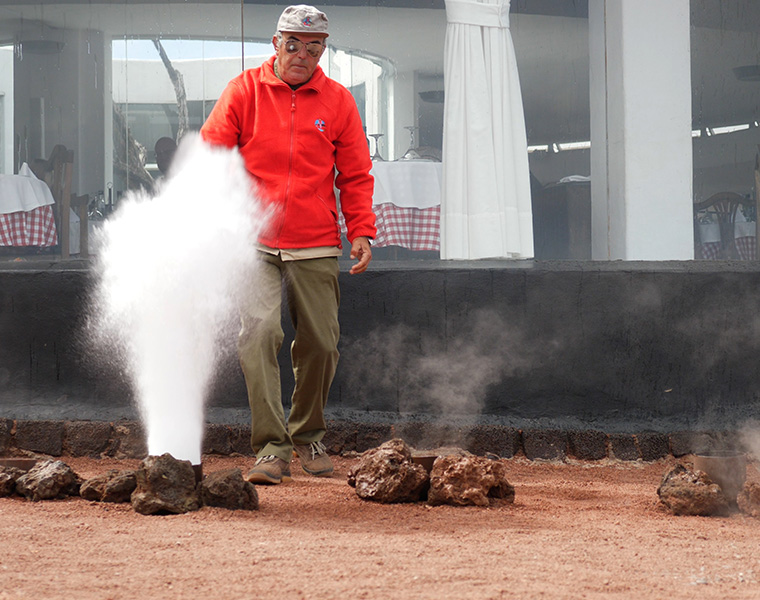 Another stop off at a wine distillery for some wine tasting, then a local cafe where you can have coffee and cake, before making your way back to the hotel. The trip lasts for a good few hours and is well worth the money.
We had such an amazing time and would most certainly return. If you are looking for bars, clubs and a wild nightlife, this is not the place for you, however if you're looking for a chilled place to go, with good food, nice weather, all inclusive and family friendly, then I would thoroughly recommend you consider Sol Lanzarote.
WATCH the video of Ben and Natalie's holiday below:
You can jet off to Lanzarote with beach holiday experts On the Beach on this seven-night holiday staying at the fabulous 4* Sol Lanzarote from just £531pp. Price includes return flights from across the UK seven nights' accommodation on an all-inclusive basis.
Book online at www.onthebeach.co.uk or call the UK call centre on 0871 474 3000