Tanzania summarizes everything a traveler usually looks for in Africa. It is considered by travelers and tour operators as the continent's best destination for safaris since it conserves nature sanctuaries that host the greatest concentration of wildlife that still remains on Earth.
The country hosts legendary places such as the Great Rift Valley, Lake Victoria and Zanzibar; and three of the natural wonders of the continent that brings tourism in Tanzania: the Serengeti, the Ngorongoro Crater, and Mount Kilimanjaro.
TANZANIA TOURISM – PRACTICAL INFORMATION.
• WHERE IS IT?
On the east coast of central Africa, just south of the Equator.
It is the largest country in East Africa and has a border in the north with Kenya and Uganda, in the west with Congo, Rwanda, and Burundi and in the east with Malawi, Mozambique, and Zambia.
• CLIMATE / WHEN TO GO:
Tanzania enjoys a tropical climate on the coast, which moderates on the plateau.
The period with the most pleasant climate is from June to September and the warmest season goes from October to March. From April to mid-May, heavy rains are recorded; and short-term showers are frequent during November and December.
The north of the country has an ideal climate most of the year for a safari. While in April and May the experience can be uncomfortable due to the rains and the closure of some lodgings. The south has the best conditions between June and October. Zanzibar, Pemba, and Mafia are in their full stride from June to October and from December to March, making these months to enjoy Tanzania at its very best.
The high season runs from June to October, and there are also busy Christmas and New Year's dates.
• HOW TO GET TO TANZANIA
From the UK (Heathrow Airport), the aerial operations of Qatar Airways, via Doha, are particularly convenient. It costs around £2,400 for a return ticket to Kilimanjaro that ensure you fly safe and comfortable.
Tourism in Tanzania has three international airports: Kilimanjaro in the north (40 km from Arusha), Julius Nyerere in Dar es Salaam and Zanzibar International Airport.
• PASSPORT AND VISA
A valid passport is required with at least six months of validity from the date of entry into the country. The visa can be obtained upon arrival in the country, either at the airport or at the land border.
• VACCINES
The yellow fever vaccine is mandatory if it comes from an infected area. If you intend to enter Tanzania from an endemic country, vaccination is required. Some countries also require the vaccination of yellow fever to enter their territory if they come from Tanzania.
• CURRENCY
The currency is Tanzanian Shilling (Tsh). In National Parks, most safari agencies and hotels must be paid in dollars. However, for restaurant bills and any other casual purchases, it is recommended to pay in local currency.
You can exchange the UK currency at exchange houses and banks. Cash can be obtained at some ATMs in Dar es Salaam and Arusha. Only some of the big tourism hotels in Tanzania accept credit cards, and when they do, they usually charge a commission of 3 or 5%. MasterCard and Visa are preferred services.
It is advised that the dollars that travelers bring with them have not been issued before 2003 since most businesses do not accept them.
WHAT TO SEE IN TANZANIA
Thinking about what to see in Tanzania has finally become an important question. To make a safari in Tanzania was for a few decades, a second option for travelers. The country was a second choice to its neighbor, Kenya, which exploited its natural resources quicker and was equipped with a powerful hotel and tourism industry.
However, with the passage of time, this slowness and "tourist underdevelopment" became the main value of Tanzania. Kenya was quickly assimilated by the great mass tourism, and its main national parks were visited annually by hundreds of thousands of people, which obviously caused a strong impact on its fauna and its landscapes.
In this way, Tanzania has appeared as a more authentic and savage alternative to its neighbor. Nowadays, both tour operators and travelers agree that Tanzania is the best destination in the continent for a photographic safari.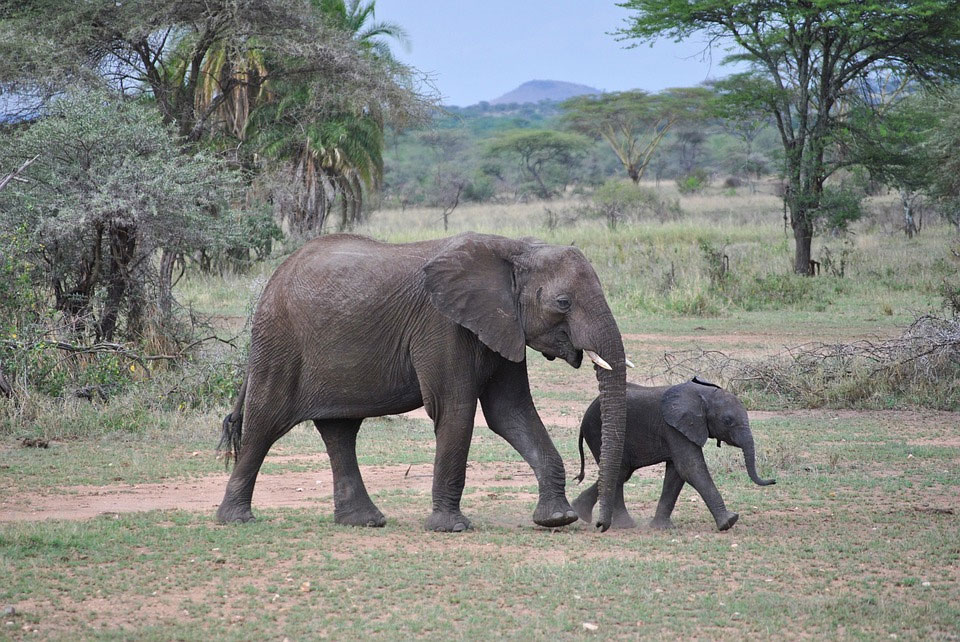 THINGS TO SEE IN TANZANIA
There are eight things to see in Tanzania, for which it is worth choosing Tanzania as a destination for a photographic safari.
1. THE BIG FIVE AND THE PROTECTED WILD NATURE
The much desired sighting of "The Big Five of Africa" (lion, leopard, elephant, buffalo and rhinoceros) in Tanzania is very easy, since Tanzania conserves its sanctuaries very well. The fourth part of the Tanzanian territory is a protected natural area. In its sixteen national parks and other preserved areas, it harbors the largest concentration of wildlife that remains on Earth: 320 types of mammals, 1,200 species of birds and 10,000 species of plants.
2. SERENGETI AND THE GREAT MIGRATION
The Serengeti National Park is considered by many to be the essence of wild Africa. Its endless plains give shelter, at some times of the year, to more than three million large mammals. Serengeti is the oldest and most popular national park in Tanzania, which does not disappoint anyone, including bird watchers as it has more than 500 species, from ostriches to Beesley's extremely rare Skylark.
But, above all, Serengeti is the famous scene of the Great Migration, one of the greatest spectacles of the wild nature of the planet. It is a cyclical and circular movement in which more than one and a half million wildebeest and several thousand other herbivores (conveniently escorted by large predators) travel hundreds of kilometers in search of fresh pastures and watering holes.
3. THE NGORONGORO CRATER
Imagine the intact caldera of an ancient extinct volcano of 20 kilometers in diameter, through which flows a river and welcomes a lake, and that boils of wildlife, because in the pastures at the bottom of the crater live thirty thousand mammals, including the Great Five of Africa. Even the very threatened black rhino can be witnessed with a bit of luck in Ngorongoro. It has a rich bird life, especially around Lake Migadi. 
This huge volcanic crater has a permanent supply of water, which attracts all kinds of animals that stay in this area instead of migrating. It is an authentic Garden of Eden. The Olduvai Gorge is another attraction of the conservation area. This ravine is the place where, in 1959, anthropologists Louis and Mary Leakey discovered a 1,800,000-year-old hominid skeleton.
4. MOUNT KILIMANJARO
The roof of Africa, almost 6,000 meters high, is one of the most legendary and emblematic places on the continent. This volcanic massif with its summit of perpetual snows vertebra a national park of great biodiversity that boasts a true paradise for the lovers of trekking. The best time for trekking is from the end of June to October, during the dry season. On the other hand, the natural park that surrounds the mountain is a World Heritage Site by UNESCO and is usually enjoyed by those who do not wish to climb.
It provides a majestic background to two national parks, Arusha in Tanzania and Amboseli in Kenya.
5. LAKE MANYARA NATIONAL PARK
This scenic jewel stretches along 50 km of the western escarpment of the Great Rift Valley. Two-thirds of the Lake Manyara National Park is covered by water during the rainy season, which is a feast for bird watching enthusiasts. More than 400 species, including pink flamingos, ibises, storks, cormorants, can be seen in this national park. The hippopotamus population of Lake Manyara can be observed much closer than in other parks. It is also home to the largest concentration of baboons in the world. It is a UNESCO World Network of Biosphere Reserves.
So, drop any other plans that you might have for this year, pack your bags, lace up your boots, grab your binoculars, safari suit-up, and travel to Tanzania to watch the Circle of Life unfold right in front of your eyes.