When one thinks of Italy, the images of rolling hills, vineyards, and medieval towns often come to mind. Nowhere is this quintessential Italian charm more evident than in Tuscany, a region that captivates the hearts of travellers with its picturesque landscapes, rich history, and mouthwatering cuisine. Let's journey through Tuscany's timeless charm and discover why it has become Italy's most iconic region.
Embracing the Beauty of Nature
As you arrive in Tuscany, you are greeted by an undulating landscape that seems to have been plucked straight from a postcard. The region's iconic cypress trees line the horizon, casting elongated shadows on the gently rolling hills. All around you are vineyards producing some of the world's finest wines, including the renowned Chianti. Take a leisurely drive through the winding country roads and be rewarded with breathtaking vistas at every turn.
Situated in the heart of the region, Val d'Orcia, a UNESCO World Heritage site, embodies the quintessential Tuscan landscapes that have captivated artists, poets, and travellers for centuries. The rolling hills, quaint farmhouses, and lovely cypress-lined pathways in this valley offer a visual beauty reminiscent of a Renaissance painting. Speckled with vibrant poppies and swaying wheat, the golden fields create a mesmerising tapestry that changes with the seasons.
If you're planning a trip to Italy 2023, make sure to check out Exoticca's incredible travel packages, including the 9-day-long "Treasures of Tuscany". These deals offer an immersive experience that allows vacationers to discover the timeless charm of the country, indulge in its culinary delights, and immerse themselves in its rich history and culture while enjoying the convenience and expertise of a well-planned itinerary.
Exploring Historic Hilltop Towns
Tuscany is dotted with charming hilltop towns that exude history and authenticity. Among them, Siena stands as a mesmerising glimpse into the past, taking you back to the Middle Ages with its famous Piazza del Campo, where the echoes of the vibrant Palio horse race still resound twice a year. The city's historic center, a UNESCO World Heritage site, is a treasure trove of architectural gems, including the spectacularly gothic Siena Cathedral and the Palazzo Pubblico with its soaring Torre del Mangia, which visitors can climb for a panoramic view of the city and its breathtaking surroundings.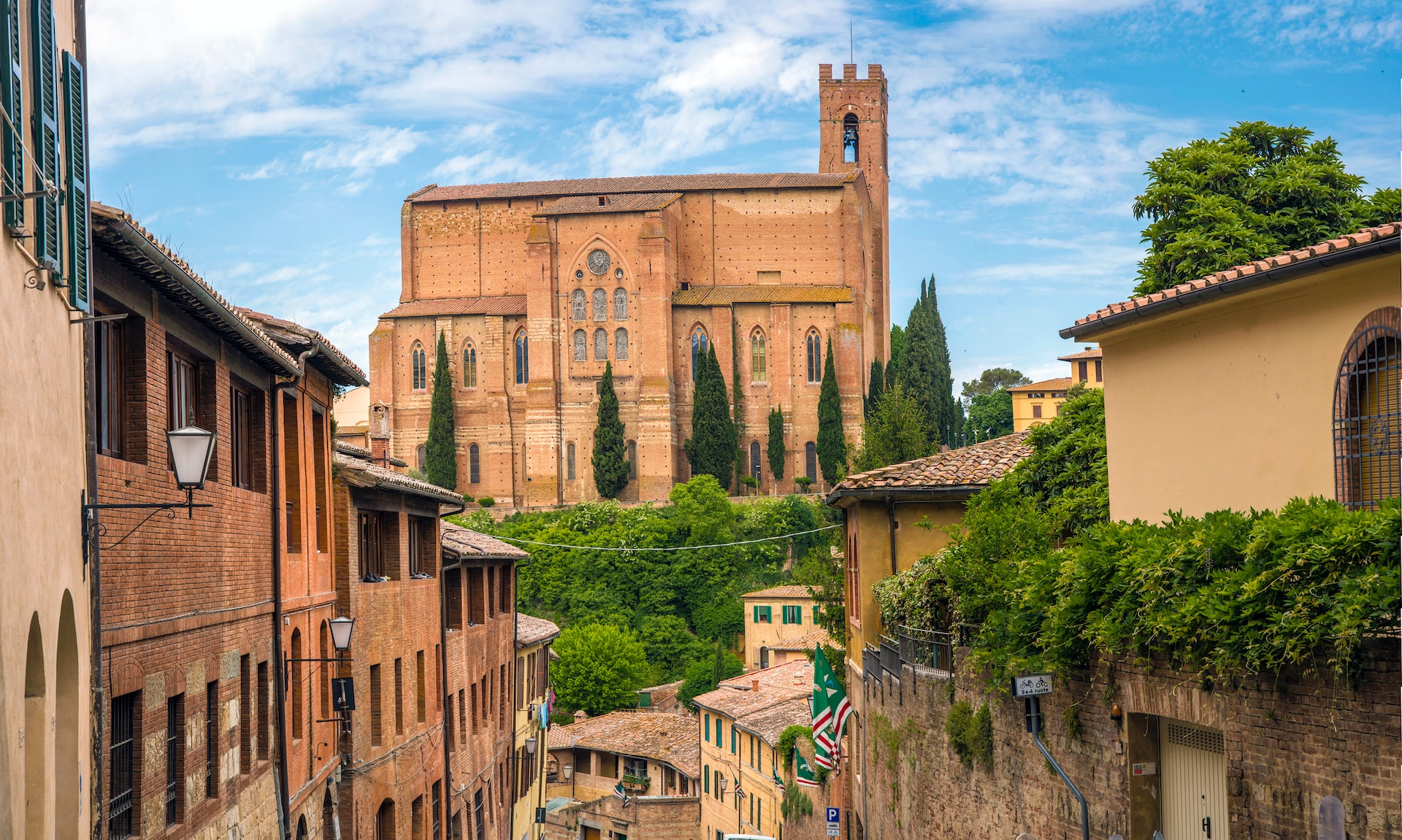 San Gimignano, often referred to as the "Medieval Manhattan," enchants visitors with its well-preserved medieval towers that dot the skyline. As you wander through its narrow streets, you'll feel as though you've stepped back in time. The town's historic center, a designated UNESCO World Heritage Site, is a joy to explore on foot, but for sweeping views of the Tuscan countryside, climb to the top of the 177-foot Torre Grossa. And don't forget to sample the local delicacy, Vernaccia di San Gimignano, a crisp white wine that pairs perfectly with the traditional Tuscan cuisine.
Florence, the capital of Tuscany and the birthplace of the Renaissance, is a cultural and artistic goldmine. Its historic center, also a UNESCO World Heritage site, is home to some of the world's most iconic landmarks and one of the highlights in several of Exoticca's best-selling vacation packages. Included is a walking tour of the city's most famous sights, such as the famous Ponte Vecchio bridge, the city's oldest bridge, Piazza della Signoria, Piazza San Giovanni, Florence Cathedral, and the Giotto Belltower.
Holidaymakers also have the opportunity to enjoy a leisurely day exploring every corner of Florence. Visiting the Accademia Gallery is an absolute must to behold Michelangelo's masterpiece, David. Wander through the Uffizi Gallery and be captivated by artworks from renowned artists like Botticelli and Raphael. Don't forget to stop by the awe-inspiring Duomo with its iconic Brunelleschi's Dome. To experience the city's authentic atmosphere, stroll through the charming streets of the Oltrarno neighbourhood, known for its artisan workshops and charming streets.
Indulging in Culinary Delights
No visit to Tuscany is complete without savouring its exquisite culinary offerings. Its gastronomy celebrates authentic flavours and traditional recipes that have been perfected over generations.
The region is renowned for its handmade pasta, and you can't miss the opportunity to indulge in dishes like pappardelle with wild boar ragù or ribollita, a hearty vegetable soup. Each plate of pasta is a work of art, with rich flavors and the perfect al dente texture. Pair your lovely meal with a glass of locally produced wine, such as a robust Chianti or a velvety Vino Nobile di Montepulciano, and let the flavours of Toscana dance on your palate.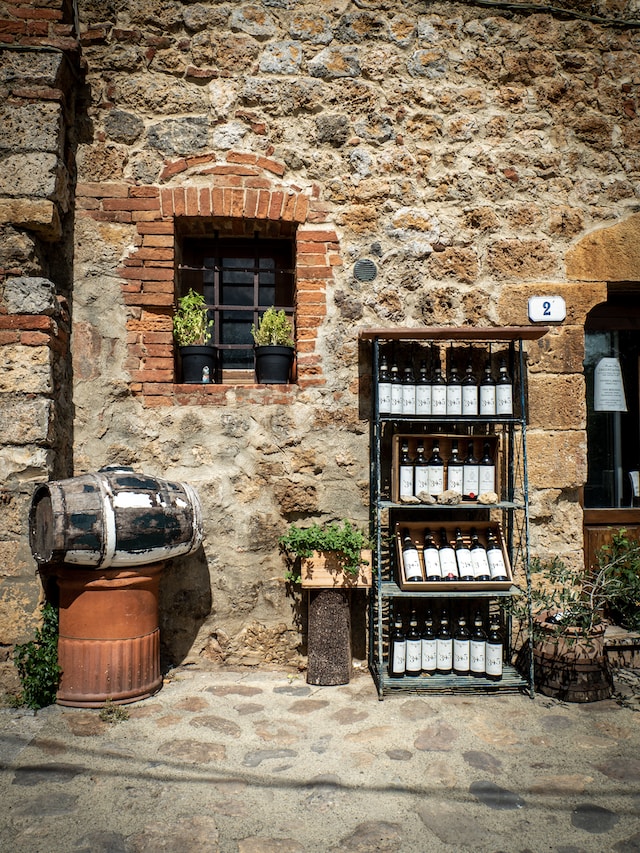 One of Tuscany's claims to culinary fame is its succulent meats, including the Florentine steak or "Bistecca alla Fiorentina." This thick-cut, perfectly grilled T-bone steak is a carnivore's dream come true. Served rare and seasoned with simple yet flavorful ingredients, it is a gastronomic experience that should not be missed during your visit to Tuscany.
As you venture through the charming towns and picturesque countryside, take the opportunity to explore local markets and trattorias, where you can sample an array of Tuscan delights. Taste the renowned pecorino cheese, made from sheep's milk, and pair it with honey or a drizzle of balsamic vinegar. Indulge in fettunta, a rustic bruschetta topped with freshly pressed extra virgin olive oil, garlic, and a sprinkle of sea salt. And don't forget to spoil your sweet tooth with delicacies like cantucci, crunchy almond biscuits typically enjoyed with Vin Santo, a sweet dessert wine.
Uncovering Cultural Gems
Tuscany is a treasure trove of cultural gems, each with its own story to tell. The Piazza dei Miracoli, also known as the Square of Miracles, is a renowned UNESCO World Heritage site encompassing several notable structures. Within it, you will find the famous Leaning Tower of Pisa, the Cathedral (Duomo di Pisa), the Baptistery (Battistero di San Giovanni), and the Camposanto Monumentale (Monumental Cemetery). Each of these architectural marvels contributes to the overall splendor of the square, and a visit to this complex is a must. A "Half-Day Tour to Pisa & The Leaning Tower" is available as an optional activity on Exoticca travel packages that include a trip to Tuscany. The price covers the cost of the round-trip ticket on the GT Coach, the multilingual escort, the entrance fee to the Cathedral of Pisa, and a guided tour of Pisa and the Piazza dei Miracoli.
For a taste of medieval charm, venture to Lucca, a captivating walled city that embraces you with its timeless ambiance. We recommend renting a bicycle and pedaling along its narrow streets and picturesque squares for panoramic views of the ancient commune and its surrounding countryside. Also visit the Duomo di San Martino, a stunning cathedral adorned with beautiful artworks. Among its treasures is the revered Volto Santo, a wooden crucifix believed to possess miraculous powers that have inspired countless pilgrimages throughout the centuries.
Volterra is an essential destination for history buffs. This Etruscan settlement is full of interesting historical sites that provide light on the region of Tuscany's past. Explore the well-preserved Roman Theater and admire the Etruscan Gate, one of the best-preserved examples of Etruscan architecture. Also visit the Guarnacci Museum, home to an impressive collection of Etruscan artefacts, including the famous Ombra della Sera, a bronze statuette depicting a shadow.
If relaxation is what you seek, head to the popular spa town of Montecatini Terme. Indulge in a long rejuvenating soak in the mineral-rich waters of its thermal baths and feel your stress melt away. As you emerge refreshed and revitalized, take a moment to appreciate the town's charm with its elegant Art Nouveau buildings that exude a timeless beauty. Montecatini Terme also boasts lush parks that invite you to take a leisurely stroll, allowing you to fully embrace the tranquility that permeates the air.
Tuscany: The Best of Italy
Tuscany's timeless charm is an embodiment of the best that Italy has to offer. As you explore this iconic region, allow yourself to be mesmerised by the beauty of its natural landscapes, from the rolling hills to the picturesque vineyards. Also immerse yourself in the rich history and cultural heritage of its historic towns and indulge in the flavours of its world-renowned cuisine. Tuscany offers a feast for the senses to avid travellers and lovers of art, history, and food, gifting a journey that will stay with them long after they've bid farewell to this region.