Many often make the mistake of thinking moving to the UK is easy due to the fact it is a country with established diverse communities and the global reputation of its capital London. In fact, even residents from other European countries are often surprised by just how different British culture is and indeed how small details can go a long way in helping you settle. Here's our guide to settling in quickly and making the most of the high street.
Learn to love quintessentially 'old' English things
Whether it is an old teapot or a stately home, Britons have an appreciation for traditional things that goes beyond mere nostalgia. For example, even for those who weren't alive at the time of its fame, the old Mini is still considered a fashionable car and the country is also a leading light in the preservation of old buildings and gardens with 5.6 million National Trust members.
Like a good cup of afternoon tea, traditional things warm the hearts of Britons. When returning home from a holiday, many feel incredibly reassured just to see the words "mind the gap" written on the floor of the underground. A current dilemma in this regard is the potential loss of the UK high street with more and more people buying products online. The national devastation when Woolworths disappeared from the high street back in 2009 was very evident and it can't be underestimated just how much Britons love browsing and occasionally purchasing something that's cheap and cheerful or something that adds a touch of class to the sitting room. The UK high street is also the natural home for the "bookies". Many bookies are indeed well-established high street symbols that welcome punters with Premier League accumulators, free bets, and free spins for online casino activities. Certain horse races throughout the year are special too with a considerable amount of the population backing a runner for the Grand National.
Try to appreciate the bad weather
Without question the umbrella is one of the objects most associated with the UK. Often people in warmer countries will say that they like the rain but few truly understand the cloudy and bleak nature to Britain's climate. In Europe, only Iceland, high in the Arctic Circle, is home to more rain than UK. Whereas in other countries classic conversation starters may be good restaurants or their children's schooling, in the UK the go to topic for small talk is the weather. If you cannot complain about the weather, you won't be able to master small talk.
That said, this does also provide some benefits. The range of cloud formations means the UK consistently has some of the best skies that you'll see anywhere in the world. Equally, with so much rainfall, the UK boasts stunning green countryside of which most is connected with footpaths and trails.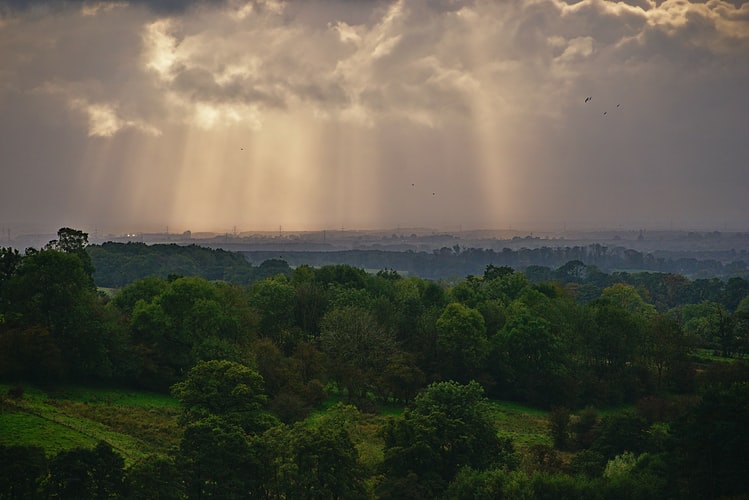 Avoid proximity until the drinks are flowing
There's no doubt that British are reserved people by nature. Their natural reaction to physical contact is to retreat and question such an act. However, as in Germany and other English-speaking countries, heading to the bar is usually a good way to meet people and settle in. Many Britons have gone to university and thus are accustomed to conversing with new people after having had a few. This has led to a lot of social phrases like "I'll have one just to get me going" or "one to loosen the mood".
In fact, the pub fulfils a very important role within British society as in addition to catering to thirsty customers, pubs will often sponsor local sports teams, put on pub quizzes whilst also providing the all-important Sunday lunch.
Be prepared to make a joke about yourself
The British sense of humour is a hard one to fathom. Other nationalities are often left wondering 'were they joking?' However, making fun of your own mistakes is a fundamental part of the laughter. So what if there are no people involved you ask? Well, that's easy: sarcasm.
This sense of humour means that outside of work Britons rarely take themselves seriously and participation in jokes is usually encouraged. The ability to make tongue-in-cheek comments and generally tease in a playful manner is most appreciated and will have you included in no time.