Nowadays, we often take our ease of travel for granted. It's so easy to book a cruise, flight, or hotel room with a click of a button. This has opened the world up to many people, and connected us like never before. But, it has taken some of the excitement, glamour and effort out of travel. For decades travelling was an occasion. People would dress up. Trains and planes would have lavish decorations, with full course meals. Hotels would provide sumptuous food, fine wine and drinks, and great entertainment. This bygone era of travel is now practically gone, replaced by the modern and efficient way of doing things. However, some still see the value and fun in the old ways, and strive to provide this for others with likeminded travel tastes. Here are some vintage travel experiences from around the world taking us on a step back in time.
Gunn's Camp Vintage Safari, Botswana
Nestled under leafy palms and ancient African ebony trees, Gunn's Camp is one of the last remaining vintage safari camps in Africa.
It overlooks Chief's Island and borders the Moremi Game Reserve, and is therefore right in the centre of the action. This means you're up close and personal with whichever animals that may walk by, just as safari camps used to be.
They offer large, luxury tents with dining rooms and en-suites. So you're not too stripped of your creature comforts.
Activities available include game drives and walks, wilderness camping, boat cruises and fishing. Even taking part in traditional local canoeing. All while spotting the native wild animals which populate the area. Elephants, lions and zebras just to name a few.
Gunn's camp's unique surroundings and eco-friendliness makes for a perfect balance of vintage luxury and comfort, without isolating guests from sights or sounds of the wilderness.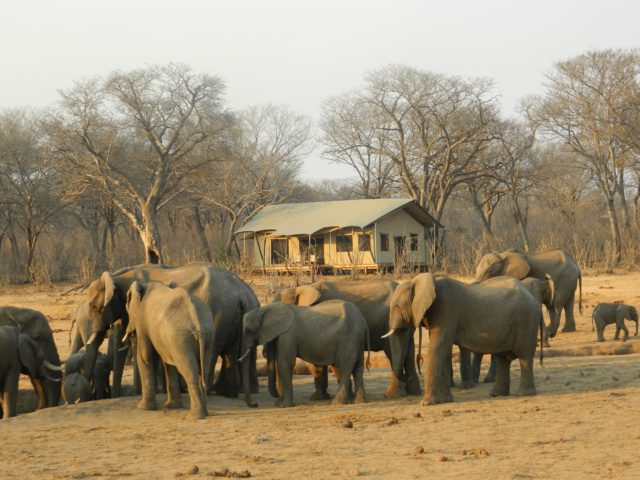 Air Chathams Vintage DC-3 Flights, New Zealand
Originally used by the Royal New Zealand Air Force in World War II, these plucky little planes have given sterling service in the commercial sector ever since.
Leaving from Tauranga Airport, these scenic flights harken back to a time when the jet-set was the height of glamour. With plenty of leg-room, large windows, and wide doors and aisles, this vintage throwback is a dream way to travel.
Great in-flight service options are available too! Sipping a cocktail, with the full catering service in the sky on one of these, will give you the full swinging 60's flying experience. Uniformed pilots and flight attendants only add to this fun themed flight.
A DC-3 holds 28 passengers and costs just $99 NZD. Making for an intimate, affordable day out for everyone.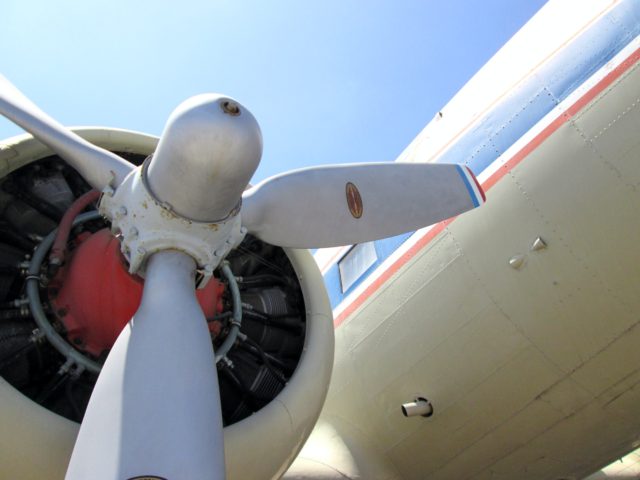 Simplon Orient Express
Perhaps the most iconic and well-known vintage travel experience is the Orient Express. First running in 1883, this train service has been a pop culture favourite since then. Being featured in many books, films and television shows, the Orient Express is the epitome of luxury vintage style travel. Most famously, Agatha Christies novel, Murder on the Orient Express, created a mystique surrounding the train. All this has contributed to the allure of the service.
Nowadays, many carriages have been restored to their former glory of Agatha Christie's day. They feature glistening polished wood, deluxe upholstery and all antique fixtures. They are the pinnacle of the Golden Age of travel, with elegance and refinement in abundance.
Dining in this magnificent setting matches the gorgeous interiors. 5-star meals with reliably sourced ingredients change depending on their seasonal availability, making for a unique experience every trip. Bespoke vintage cocktails are also provided, many being the same served 90 years ago on the Orient Express.
The train runs services throughout all of Europe. To and through a lot of major cities. So should you fancy a luxurious trip through time on one of these, a suitable route won't be hard to find.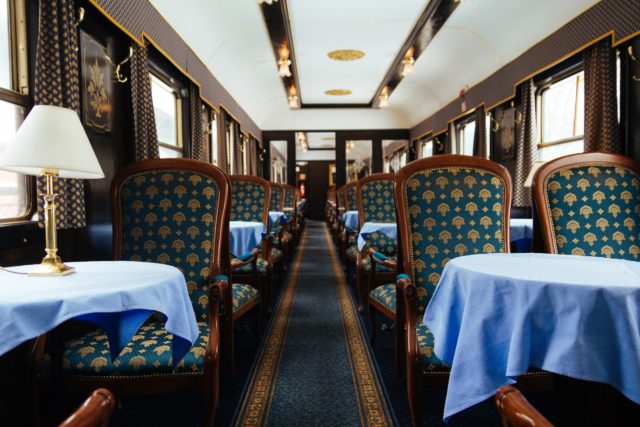 Zeppelin Flights, Friedrichshafen, Germany
When the word zeppelin comes up, most of us tend to think of the disastrous crashes they became synonymous with. The most infamous being the Hindenburg disaster in 1937. But, modern zeppelin's are nothing like their rigid, steel framed counterparts. They are much safer nowadays.
In Friedrichshafen, the opportunity to fly in one of these is a reality. With all the vintage flair along with it.
Built for 12-14 passengers, the zeppelin's gondola has roomy seats and spacious windows. From here, beautiful views of the surrounding countryside and the steady movement of the airship give you a serene, relaxed flight.
All this is accompanied by an opulent meal with champagne waiting for you in the hangar.
Through all this, we catch a glimpse into the vintage zeppelin's glamorous former self.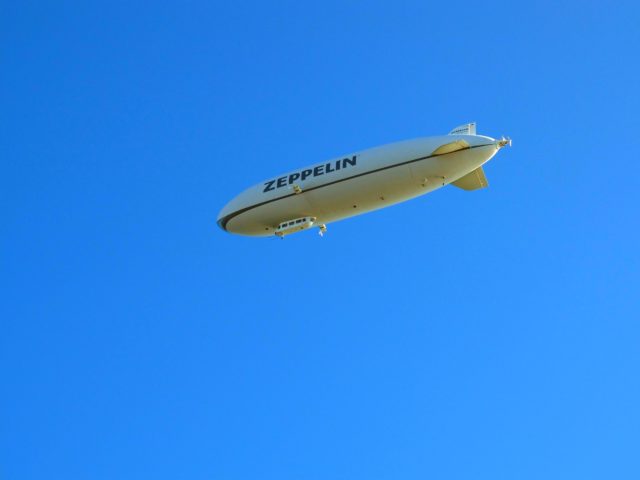 Giraffe Manor, Kenya
The last, and maybe most unique experience on this list is Giraffe Manor, Kenya.
Built in 1932 and modelled on a Scottish hunting lodge, this manor is set on 140 acres of indigenous forest in the Langata suburb of Nairobi. With its stately facade, open interior and sunny terraces, Giraffe Manor takes you on a blast from the past. It mirrors the time when people first began flocking to Africa to safari in the 1930's. But the vintage touches of the place are not all.
Giraffe Manor, as the name suggests, has its very own herd of Rothschild's giraffes. They have been here since the 1970's, after providing shelter for an orphaned giraffe back then. These friendly creatures often visit the manor in mornings and evenings, even putting their heads through the windows of the manor! Hoping they get a treat if they're lucky.
Delicious food and drink is always served, ensuring you stay fuelled and cool under the African sun. As long as you don't get your food mixed up with the complimentary giraffes treats!
Here you'll be transported into the 1930's safari world, from the comfort of your own vintage hotel room.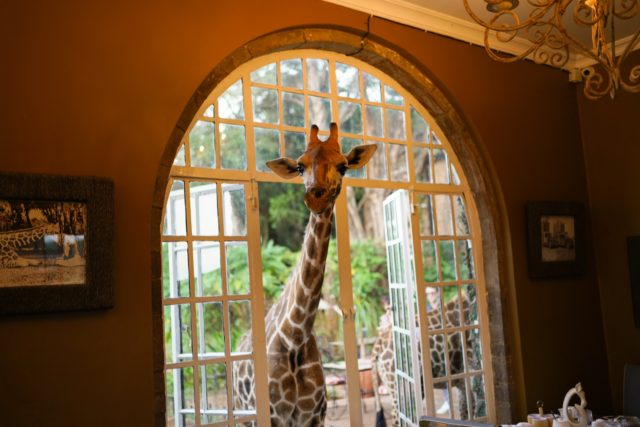 Why Vintage Travel
We now often think of travel as a hassle. Very few people would see the glamour in taking a flight or train anymore. Many things have been stripped down for efficiency. Of course, this means a more affordably priced travel sector, opening the market for more people to get involved. But, it has also ensured that comfort and enjoyment have taken a back seat, and those who wish to travel like this find it harder and harder to do so. So for a once in a lifetime experience, and a connection to those who travelled before you, book your experience today.