Are you searching for a new destination to explore with your family? If so, look no further than the beautiful city of Cambridge. Famous for its respected university and busy cultural scene, there's no doubt you and your loved ones will enjoy exploring this lovely location's ancient buildings and delicious eateries.
Not only does Cambridge have great transports links, everything there is so close together, which means that if you do choose to travel there by car, you won't need to worry about finding several parking spaces at various hot spots, either. Instead, pop your comfortable shoes on and get ready to start strolling. So, what are the top things to do when you're there?
Go punting on the River Cam
Is there anything better than being out on the water on a sunny day? One of the best ways to see this gorgeous city is by gliding along the River Cam on a punt. Allow the experienced guides to navigate you effortlessly as you sit back, relax and take in the views of the riverside colleges.
Visit King's College Chapel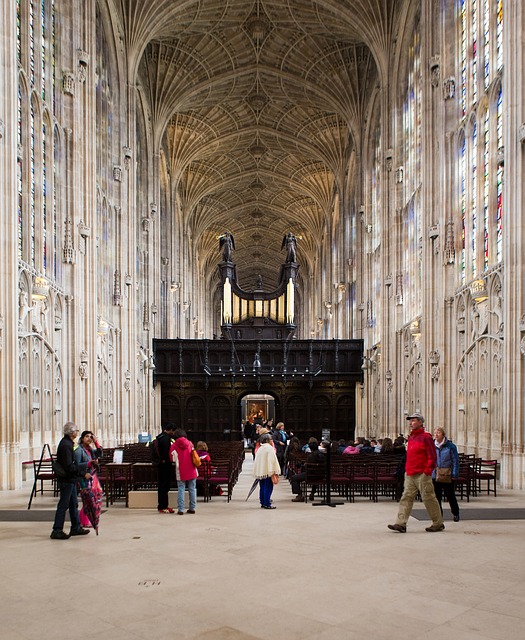 This iconic building plays a huge part in the college life at Cambridge. On your weekend away with the family, there's no doubt that the stunning stained-glass windows, unique statues and magnificent architecture will take your breath away. In the run up to Christmas, King's College Chapel even broadcasts Carols live on the radio!
Witness Anglesey Abbey
For a leisurely walk through greenery, Anglesey Abbey is another great location to add to your must-see list. Let the kids get lost through the walking trails, wander around the old working mill and explore the mansion before sitting down for a relaxed lunch together.
Stroll through Cambridge Market 
Rather than visiting the city's shopping centre, head for the markets instead. At the city's Market Square, you will able to pick up some fantastic little treasures, including books, plants, second-hand bikes, local jewellery and old records. 
Accommodation
There are many places to stay in Cambridge depending on your budget. From the Hilton in the city centre, to the Holiday Inn Express, it won't be hard to find a place to rest overnight before heading out again on your adventure the next day! Make sure that you check out the reviews of any hotels or B&Bs you like the look of online before you go.
What's the first thing you're going to do when you get there?