Brighton in a Van Camper
Lots to do and see
Great food
Saved money on accommodation
Poor parking
Can be expensive
Unpredictable weather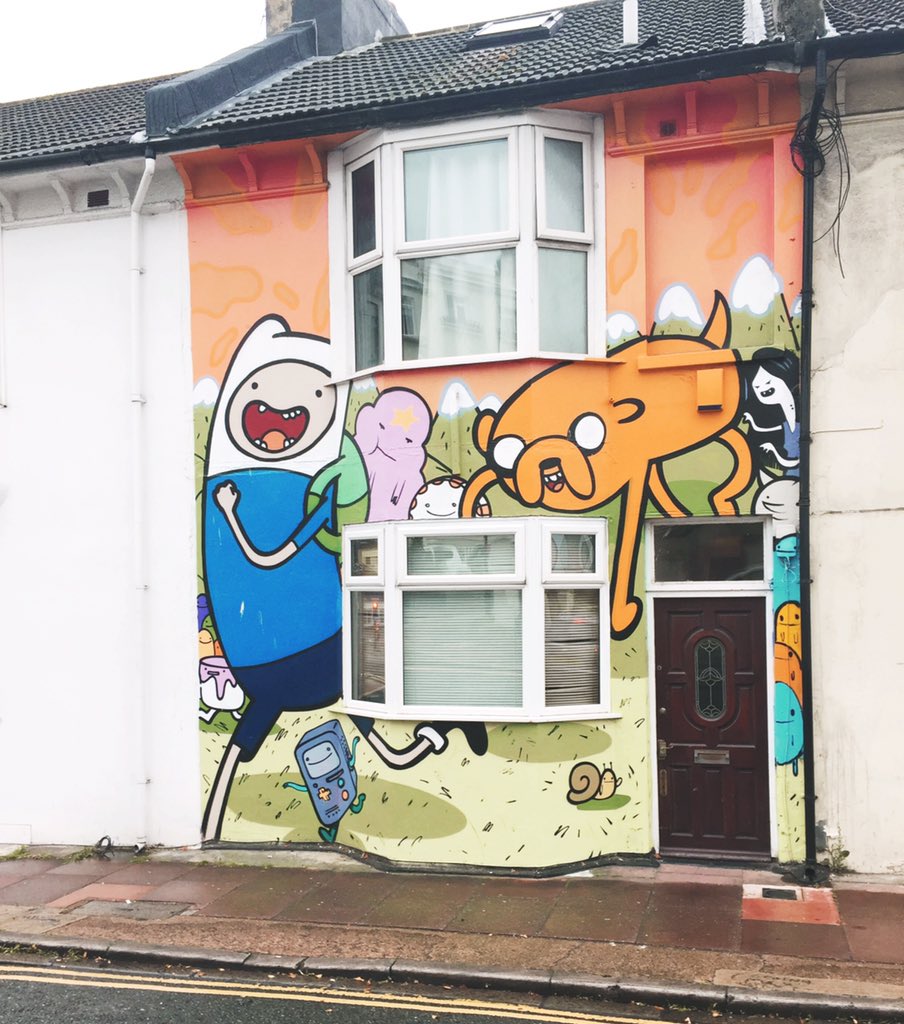 With summer coming to a close, my partner and I decided we needed one last trip away to Brighton to prepare us for the colder months ahead.
My partner recently traded in his car for a large Vauxhall Vivaro van due to career changes but we soon saw another opportunity. In just one week of having the van, we had transformed it into somewhat of a camper with carpeted floors, paneled walls, and a fold out double bed. The following Friday we made our way from Norwich to the famous seaside resort town, Brighton.
Being able to live in our own transport meant we saved a fortune on 3 nights of accommodation, with campsites only charging a small fee for us to park up. The first night we stopped in a small village just outside of Brighton due to driving late into the night. However, we woke early the next morning, after an unexpectedly peaceful sleep in the van, to get back on the road and head into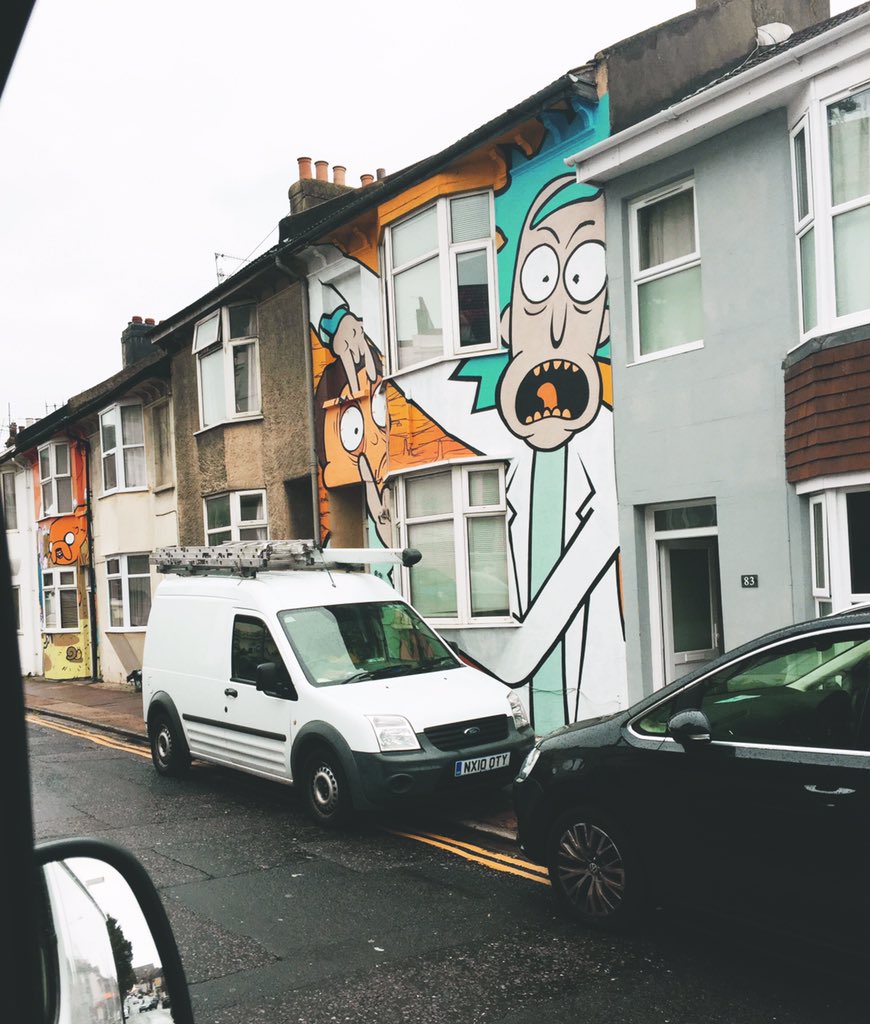 Brighton city centre. The city itself is beautiful and we were blessed with amazing weather for September. Being in a van though, it was near impossible to find parking that wouldn't charge us £15 for more than 3 hours! However, after some time, we found parking which was a short 15 minute walk from Brighton Pier. Brighton is bursting with colour and has a wonderfully positive vibe, street performers dressed head to toe in glitter danced the streets purely for the sake of 'spreading the love'. Although pricey, the drinks on the pier were great tasting and pubs offered a relaxing atmosphere in outside seating areas.
That night we stayed approximately 9 miles outside of Brighton, where we were able to catch a free train into the town thanks to a staff strike… Certainly the best of a bad situation! We stopped out for a meal in a Chinese restaurant which was reasonably priced and great tasting. After a walk along the front, we caught the train back to the campsite where we were offered our own fire pit, we sat around it until our eyes became heavy and it was time to head into the van for another night's rest.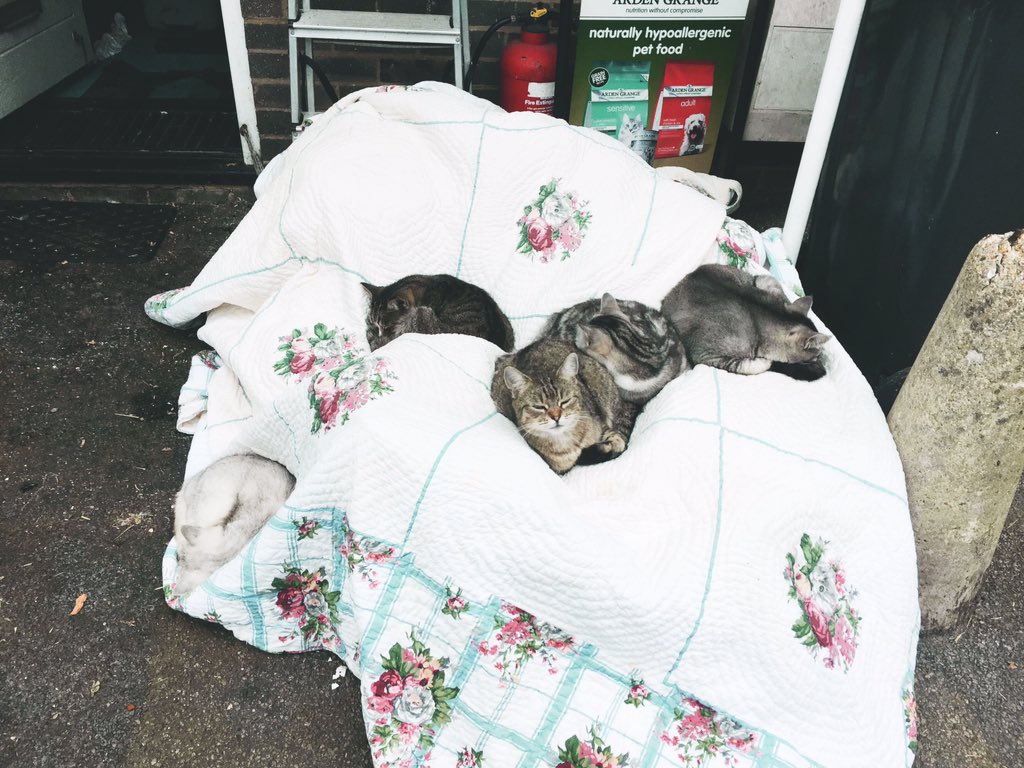 We woke a little later, cooked up some bacon sandwiches on our portable gas stove before showering and moving on. We stopped in a little pet store in Hassocks and it was unlike any pet store I had ever seen. Despite being tucked away in a little village, it had around 40 beautiful cats of all breeds roaming free and wanting our attention. Every shelf had a cat lounging across it and even on the till register. Not only that, giant house rabbits hopped around of the floor and a beautiful African Grey parrot who enjoyed mimicking the cats. Although we
only popped in to grab some supplies for our pet Chinchillas back at home, we stayed for a full 45 minutes just enjoying the company of all the loving, rescued animals in the shop. I would happily return to Brighton just for this place alone!
We returned to Brighton once again, but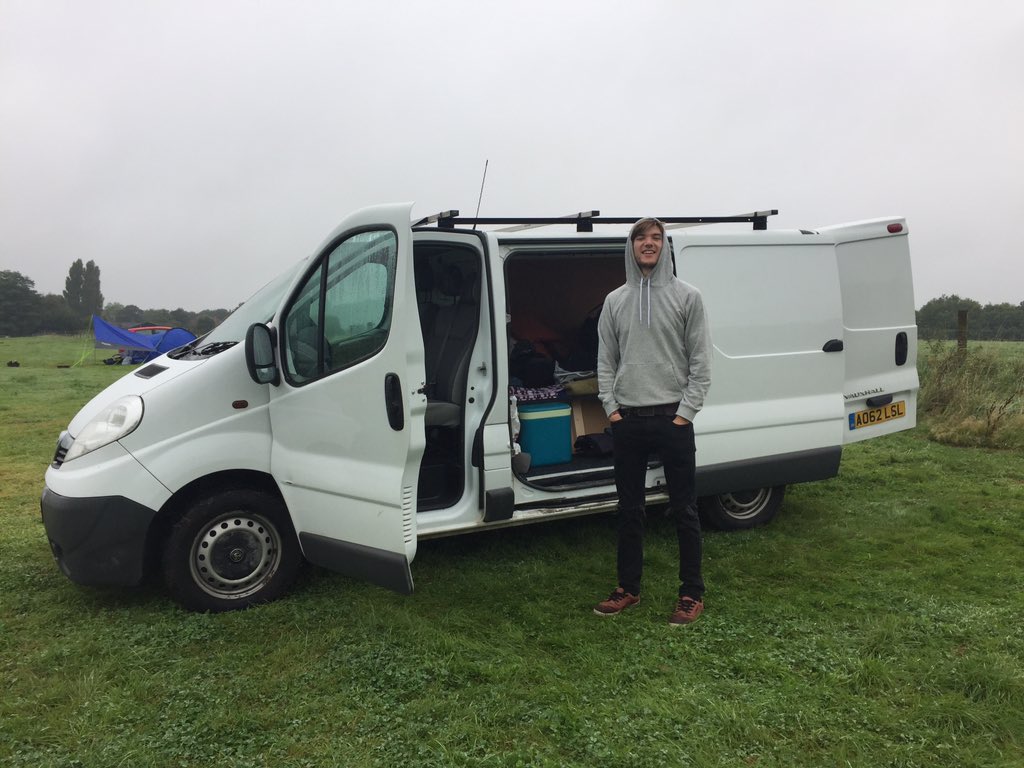 unfortunately, the weather wasn't too kind to us this day. Luckily, our plans consisted of a little retail therapy in Churchill Square; the city's major shopping centre. The centre had everything for everyone including huge brands such as Urban Outfitters, Topshop, H&M, Apple, Victoria's Secret, and many famous food chains in the food court.
After a day of shopping, we moved onto our next stop for the night – Alpaca Camp; a back-to-basics campsite. It was slightly more inland from Brighton and as expected, was in the middle of nowhere on a working farm. We camped surrounded by llamas, alpacas, sheep, and even a camel named Jeffrey. The facilities were basic but well kept with drinking water, portaloos, and outside showers with hot water. Due to the rain though, we unfortunately, couldn't do much exploring and instead opted to make a large fire, have a few drinks, and cook our tea which proved difficult with only the flames as a source of light – but it was a fun experience and made me realise I'd probably be utterly useless in the event of an apocalypse.
I really enjoyed my time in Brighton – it's a beautiful city with incredible architecture and sights. Hopefully with more time and money invested, we can look forward to exploring the rest of the UK by van as opposed to spending money on standard hotel accommodation.