Playa De Las Americas, Tenerife
Good night life
Welcoming staff
Great food
Reasonably priced
Long queues at parks
Keep applying sun cream
An ideal holiday destination can differ due to our interests, feelings and emotions. However, Playa De Las Americas in Tenerife offers sun, nightlife, adventure and landscape views suitable for all ages.
On June 18th, my boyfriend and I jetted off on our first Thomson holiday abroad together to the south coast of Tenerife. Ideally looking forward to a destination of relaxation and sightseeing, however, our week soon turned into something fun-filled and action packed.
The Hotel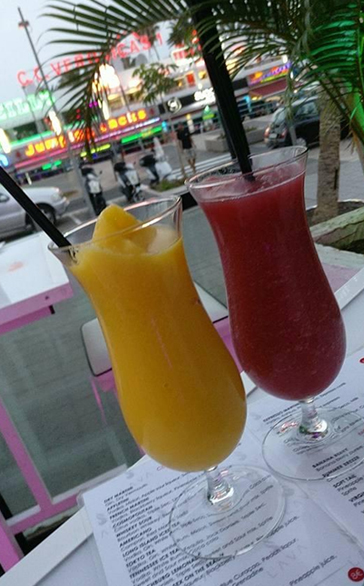 We set off in sight to have the best holiday we could, and Tenerife certainly didn't disappoint. Firstly, our hotel was Vanilla Garden, a 4 star half board paradise. The hotel was small with only about 200 rooms, and was set across multiple buildings all only three stories high giving a feeling of luxury and peace. Our third floor room included a lovely double bed, built-in wardrobes, mini fridge, a large walk in shower room and a 2 person balcony with table and chairs to enjoy the warm, sunny evenings.
If you are a fan of the ITV2 hit summer show, Love Island – then this is the hotel for you! The pool area was surrounded by double bed sun loungers, comfy and perfect to soak up the rays. The hotel pool was open all day along with the restaurant area. Breakfast and dinner was included in our half board price but lunch and drinks were extra. However, the high quality food available at breakfast, with show cooking every morning with crepes, fresh bacon and eggs cooked to your liking kept us both full all day, with just money spent on soft drinks and cocktails. At dinner there was more show cooking such as king prawns and pork dishes cooked to order. There was also an array of buffet dishes, different each night so we never got bored. Each of the waitresses were lovely and spoke a good level of English, they always recognised us and it was lovely to feel so welcomed!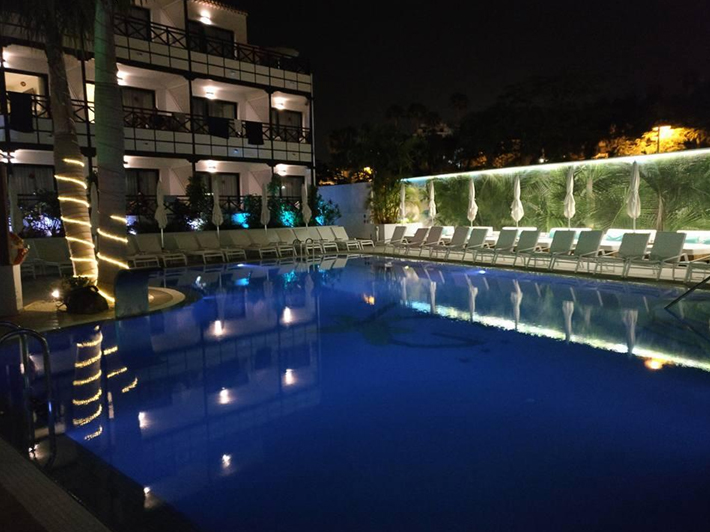 From May to October the Vanilla Garden Hotel is a Thomson scene resort – meaning access to nightlife is encouraged. However, the location of the hotel is on a side street to the main going-out strip, meaning if you fancied partying all night you could, or if you fancied a cosy night in you could do that too.
Siam Park
Our second day in Tenerife was spent at the World's Number One Water Park, Siam Park. I already have a passion for theme parks, and adventure sports but this was the best water park I have ever been to. With our hotel only being a stone's throw away, we had an easy walk to begin our day. Some of our favourites of the day were Kinnaree- a rubber dingy ride with a big tornado wave, Singha – one of the newest rides to the park and the fastest water ride built, and finally, the world renowned Tower of Power. An almost vertical kamikaze slide descending into a tube surrounded by a tank full of sharks and rays. There were other rides more family friendly including one of my personal favourites the Mai Thai River – a lazy relaxing river to enjoy the exotic views of the entire park finished off with a float through the shark tank! The only issue with the park was the heat. The very hot day at mid 30 degrees Celsius meant it was very easy for us to get burnt. Also walking around the huge park, the stoney floor would get hotter and hotter each hour. If you are looking to visit the park make sure you bring some waterproof zip tie shoes as these will protect your feet. The only other disappointment was the long queues to each of the rides, even though our holiday was set outside of the summer holidays, it was still very busy so beware! But Siam Park is still a must-visit in Tenerife!
Loro Parque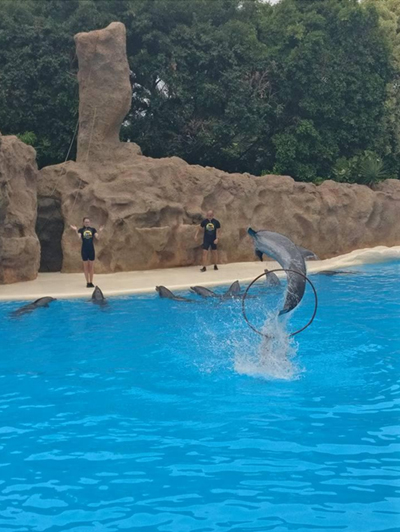 Our fifth day of our 7 day holiday was was spent in the magical Loro Parque. We began an early start that day due to travelling to the North of Tenerife, to the capital Puerto De La Cruz. It was an hour long journey by coach to the renowned best zoo in Europe. My boyfriend and I have visited multiple zoo's in the UK, and we both really have a passion for animals and conservation so when we arrived we were absolutely buzzing! On arrival, we booked to take part in a tour of the park, assigned an English speaking tour guide, we went behind the scenes and looked at new arrivals of animals and birds, what they are fed and where they sleep. Throughout the day there were also live shows. We went and watched the dolphin show, sea lions and killers whales. All mammals and sea animals are all cared for by the workers, trained and play to form relationships for the shows. All animals are rescued if necessary and rehabilitated at Loro Parque, ensuring their is importance of protecting seas, oceans and all habitats. The dolphin and whale shows were phenomenal! The most amazing scenes of dancing dolphins, cartwheels and the magnificent relationships the mammals and sea life have with the park carers is unimaginable, efficient training and a passion for the job.
As the sun was at its highest in the sky at early afternoon, the rays were intense. It was low 30 degrees Celsius, a very hot, long day walking around the park. Other animals in the park were meerkats, gorillas, lions, red pandas, sloths, sharks, alligators and many more. It was by far my favourite day of our whole holiday!
Nightlife
If you are looking for a big party holiday I would definitely recommend Playa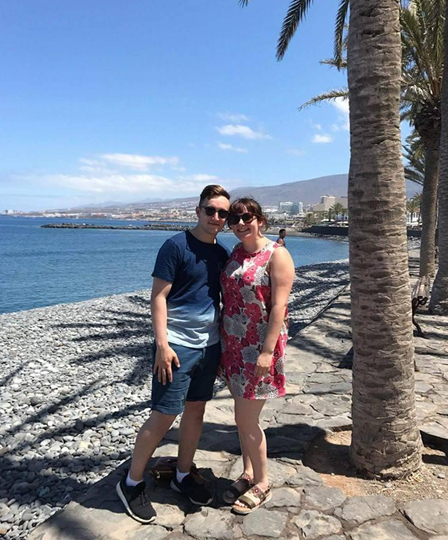 De Las Americas. It had every bar possible, playing all the latest songs and records. Affordable drinks, great company from the bar staff and all the Thomson scene reps came out with us and danced the night away. We went on two nights out, one was a Thomson bar crawl with other neighbouring hotel guests all drinking and meeting each other, and the other was a classy cocktail night where I drank some of the best strawberry daiquiris I've ever had! If you are looking for a fun filled, excitable destination with other young guests then visit Playa De Las Americas.
I would love to return to Tenerife and would definitely stay at Vanilla Garden again. I am keen to go and experience volcano mount Teide next time I visit.
Written by Millie Lingwood