Colombo, Sri Lanka is possibly one of the most underrated countries in the world. Considering how small it is, it holds some of the best sites in Asia. It's important to know that Sri Lanka is a year round destination as the monsoon is split into two seasons. For backpacking, the time to go is in the transitional months from January to April and August to September.
How To Get Around:
In cities, the best way to travel is by Tuk-Tuks; Uber is available, but much less authentic. Buses and trains travel quite slowly as the infrastructure is still in the making after the civil war, but these are the easiest ways to travel for longer distances.
Using the train is one of the most beautiful ways to travel. There tends to be three available classes and special intercity trains; these trains are faster and have fewer stops but are scheduled less often. As for your luggage, try to pack light – it'll make travelling around easier. A 44-65L backpack should have more than enough room for what you'll need.
Costs of travelling:
Colombo, Sri Lanka is a pretty affordable place to visit. In popular tourist areas however, reality shows rising prices for foreigners. In most cases, locals pay less than tourists. Planning your trip independently makes it possible to save a substantial amount.
For example:
Guesthouses tend to offer overnight stays for around £8
A meal in a restaurant is roughly £4
A 2nd class train trip costs between £1-2
Language and Communication:
Sri Lanka is divided in two parts by language. The north speaks Tamil while the rest usually uses Sinhalese. As with most Asian countries, you can get by with English in most hostels and tour providers. The locals are friendly and can often overcome communication issues with hand signs.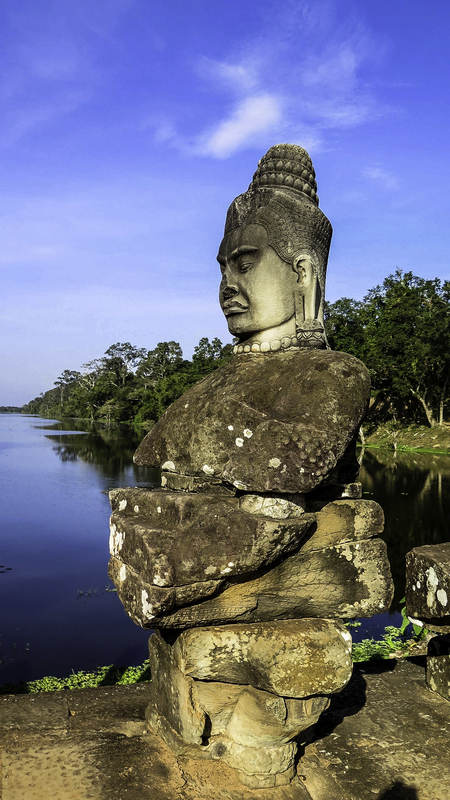 What To Eat:
Backpacking around Colombo, Sri Lanka means a lot of rice and curry. Most dishes are considered spicy for Europeans; hotels and resorts tone down versions of local dishes which make them more palatable.
Traditional meals are rice and curry (with a combination of fish/meat), Dhal, Egg-Hoppers (a breakfast dish – pancakes with an egg in the middle, often with spicy side dishes) and String Hoppers (noodle pita often with curry).
Staying Safe:
Despite being a poor country, crime rates are very low; the people are known for being peaceful and friendly. Still, it's always wise to take care of your belongings. It's advisable for women to travel in company to avoid being harassed in crowded areas.
Before embarking on your journey, it's worth checking your jabs – tetanus, hepatitis A&B and rabies vaccinations are important. Your normal health insurance doesn't usually cover travel in Asia, so getting travel insurance for your trip would be needed.
Backpacking across Sri Lanka is definitely a trip that will remain in your mind long after returning home. The people are friendly, the sights are stunning and the beaches are long and white. What more could you ask for?