Photos courtesy of Phil Wharton
If you're looking for an action adventure that offers something completely different then maybe caving is for you.
Combining physical and mental strength and agility, caving literally reaches the parts of the planet other sports cannot, opening up the hidden, underground world to explorers. Those proficient enough to participate in virgin cave exploration can discover completely new parts of our world. The two remaining unexplored areas of the planet are the oceans, and underground.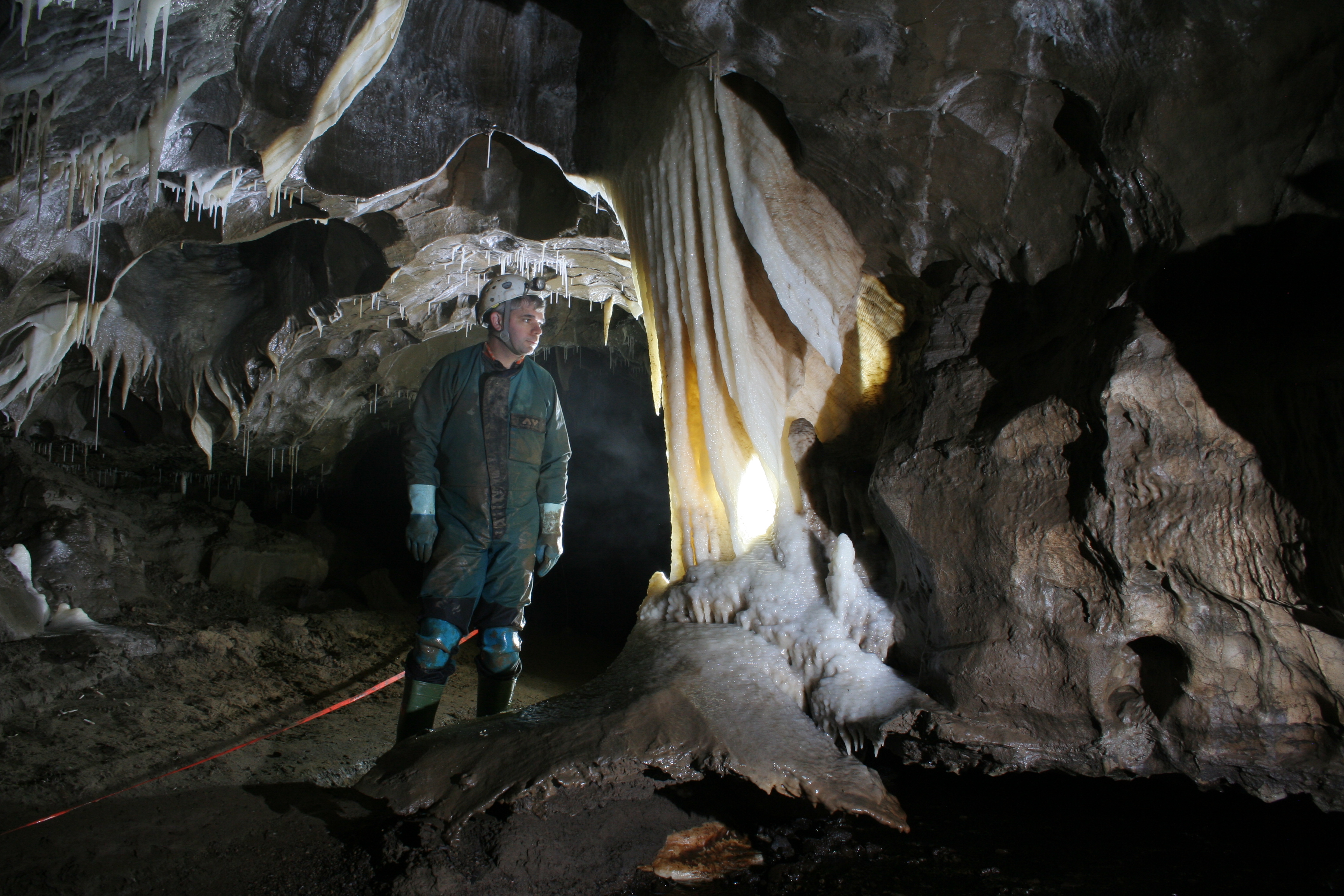 The dangers of caving have once again been in the media spotlight, with the 18-day underground ordeal of 12 Thai boys and their coach who became stranded inside the six-mile ThamLuang cave in the Doi Nang Non mountain range in June.
However, every activity carries some risk, and good preparation and learning from others' experience is key to caving safely. If you're interested in exploring the hidden world beneath our feet, then contact a caving club or instructor before you begin your adventures underground.
Caving is open to everyone. A reasonable level of physical fitness helps but even having a disability is no barrier to getting underground. The caving community is particularly welcoming, and most clubs will be willing to help anyone who wanted to have a go.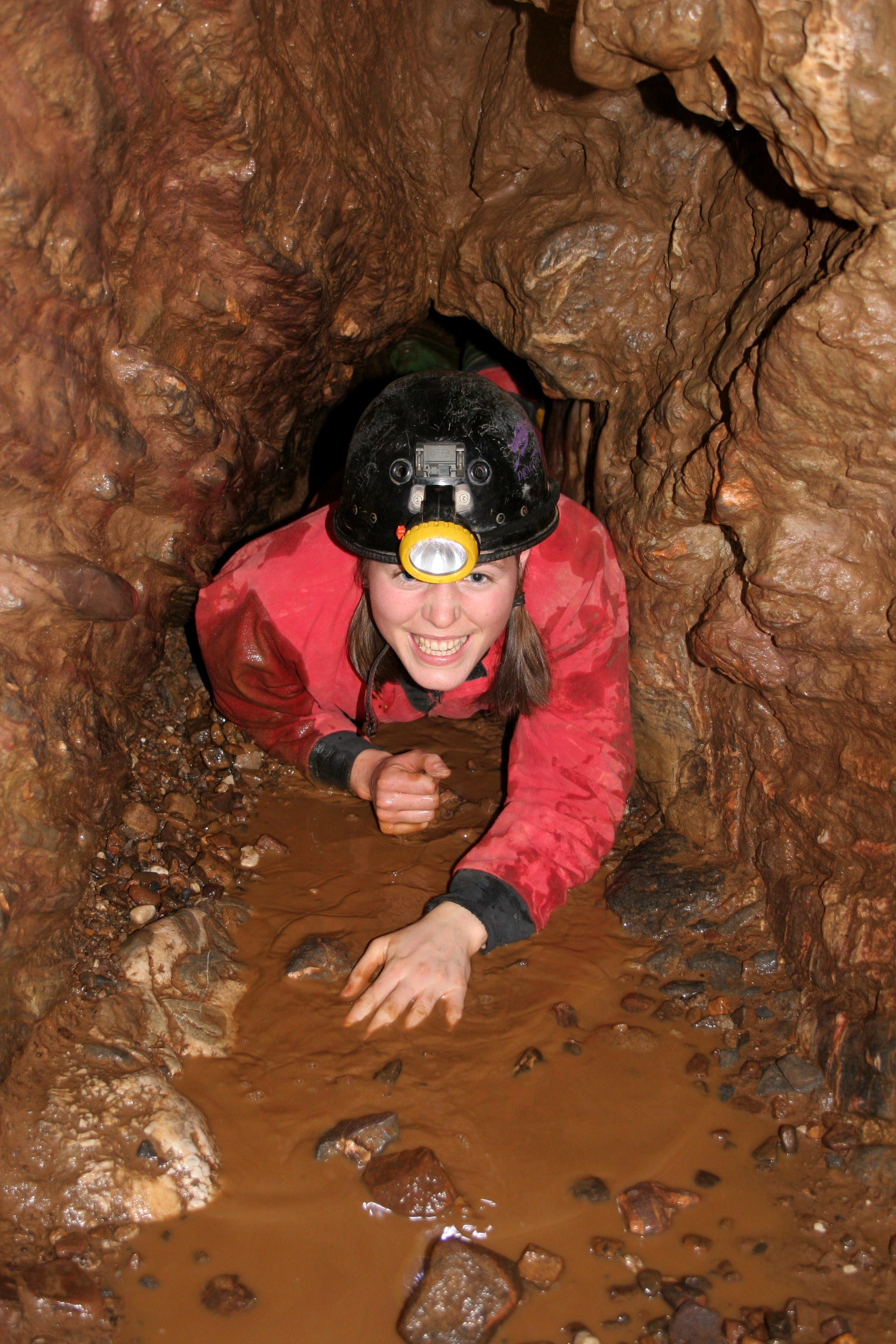 Let's debunk some myths. A common misconception is that caving is all small holes and passages, so you need to be small to fit through them. It's true there are some tight areas that are impassable by all but very small people, but these are an exception rather than a rule. Most known cave passages are far bigger than humans and a combination of walking, crawling, climbing and scrambling will get you through them. Some larger river caves require swimming skills, but this is not common in the UK.
Another misconception is that going into a cave will cause you to suffer from claustrophobia. The second largest chamber in the UK (Gaping Ghyll main chamber in Yorkshire) is big enough to fit St Paul's cathedral in. And China's Miao Room Cavern is large enough to fly a jumbo yet through.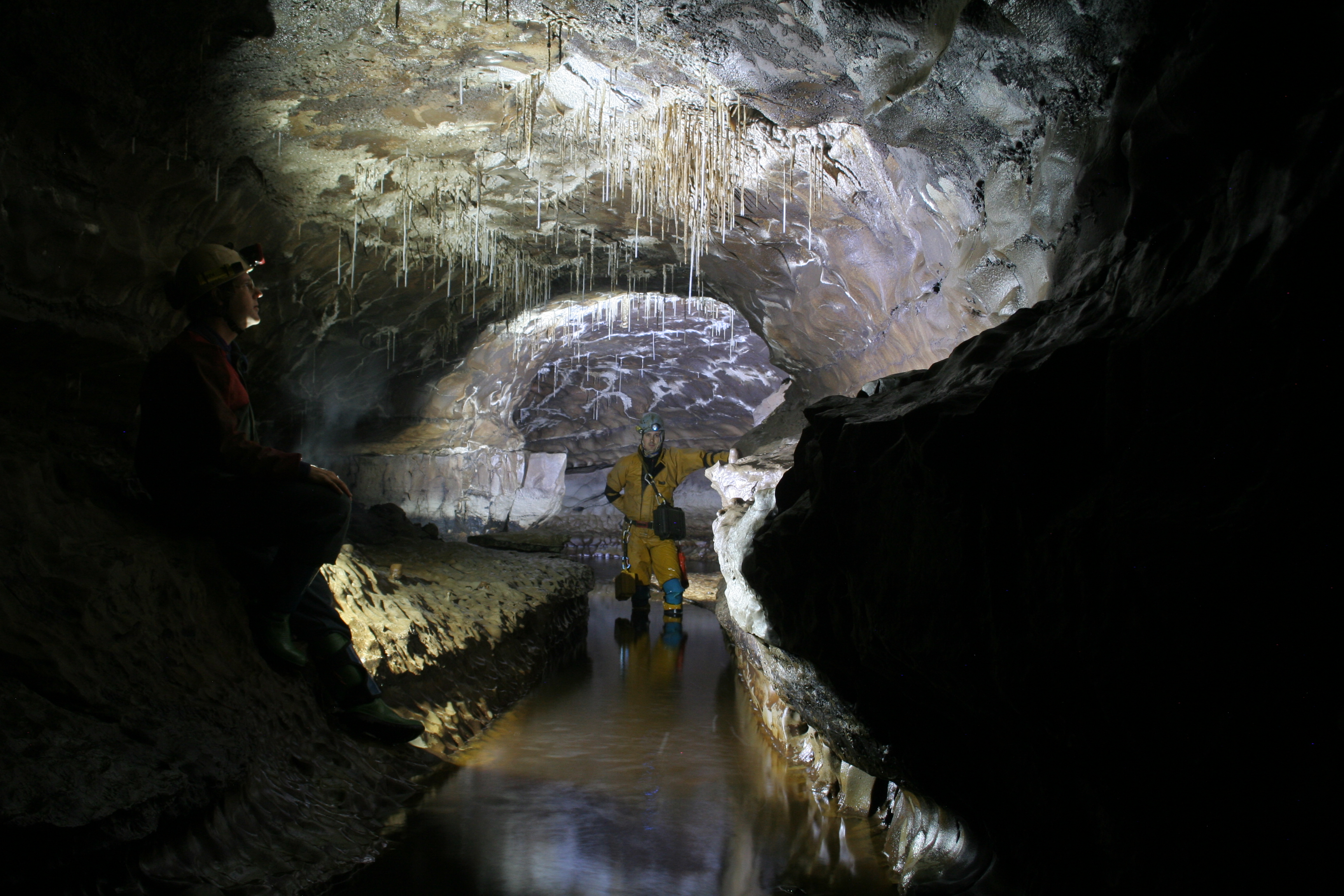 So what does caving offer those who cave? We spoke to Phil Wharton, secretary of the Shepton Mallet Caving Club based near Priddy in Somerset, a group whose members supported the efforts to rescue the Wild Boars from ThamLuang.
"Caving gives me a profound sense of achievement – I've "been" somewhere difficult and come back. There's also the joy of exploration, going to new places that I've never been before and seeing things that few other people have. To take that to an extreme, when you're searching for new caves, you could be the first person ever to visit that bit of the planet. There are 3 caves in Iceland where I am the first known person ever to enter them and, most likely (due to where they are and the size of them) will be the only person ever to enter them."
In 1986 in Romania, a cave was found which had been sealed for more than 5.5 million years and which had developed its own unique ecosystem, with species completely unknown to science.  The largest chamber in the UK was only discovered 6 years ago, so who knows what is still waiting to be discovered.
Phil also talks of the strong friendships he's forged through caving, and the teamwork that caving groups rely on. "Working together in a group to get through a cave can really bring you together. In some instances, such as on pitches, you can literally put your life in someone else's hands – hell of a way to build trust!"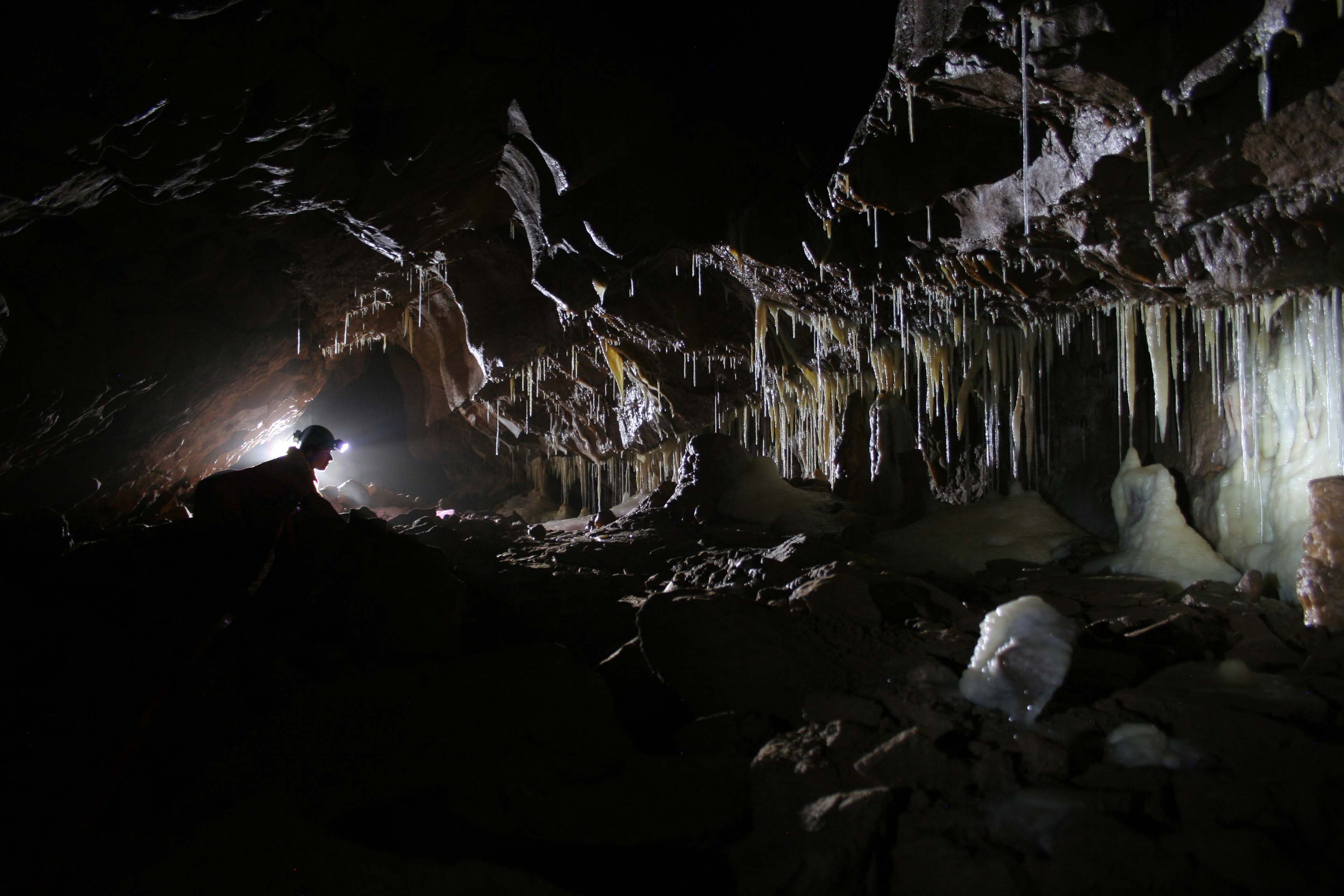 What secrets do the caves hold?
"Some of the sights you find in the caves are truly amazing and, best of all, totally natural. The natural beauty of some parts of the caves is staggering. If you've ever been to a show cave and seen the formations that everyone gets to see, imagine those that are hidden away in the depths of the caves, inaccessible to all but cavers."
Caves are predominantly (although not exclusively) found in limestone, which means the majority of UK caves are found in the Yorkshire Dales, the Derbyshire Peak District, South Wales and the Mendip Hills in Somerset. There are also a small number of caves in Devon, Scotland and other areas of the country.
Each area has a variety of caves, with differing degrees of difficulty to suit all abilities. These range from simple "walk-in" caves such as Goatchurch Cavern in Mendip, Upper /Lower Long Churn Caves in Yorkshire, Porth Yr Ogof in Wales and Giant's Hole in Derbyshire, to those which even the caving guide books describe as "extreme" or "a severe undertaking".
There are plenty of caver-friendly pubs around the country where local clubs congregate. The Hunters' Lodge Inn near Priddy on the Mendips is affectionately known by cavers as the Centre of the Universe, and is a traditional pub that time has almost forgotten. Many caving clubs have their own club huts for visitors to stay.
Phil recommends anyone who wants to try caving to get in touch with their local caving club. Most clubs are members of the British Caving Association (BCA), the governing body for underground exploration in the UK. The British Cave Research Association (BCRA) is available for those more interested in the scientific study of caves and associated phenomena.
Many clubs run "have a go" weekends, where you can try some of your new caving moves: thrutching (to push, press, or squeeze into a place by wriggling the body against opposing rock surfaces); prussiking (the opposite of abseiling) and ducking (when you need to get your face wet to pass through a passage almost full of water).
Shepton Mallet Caving Club is hosting a New Member's Weekend 9-11 November with details on the club website.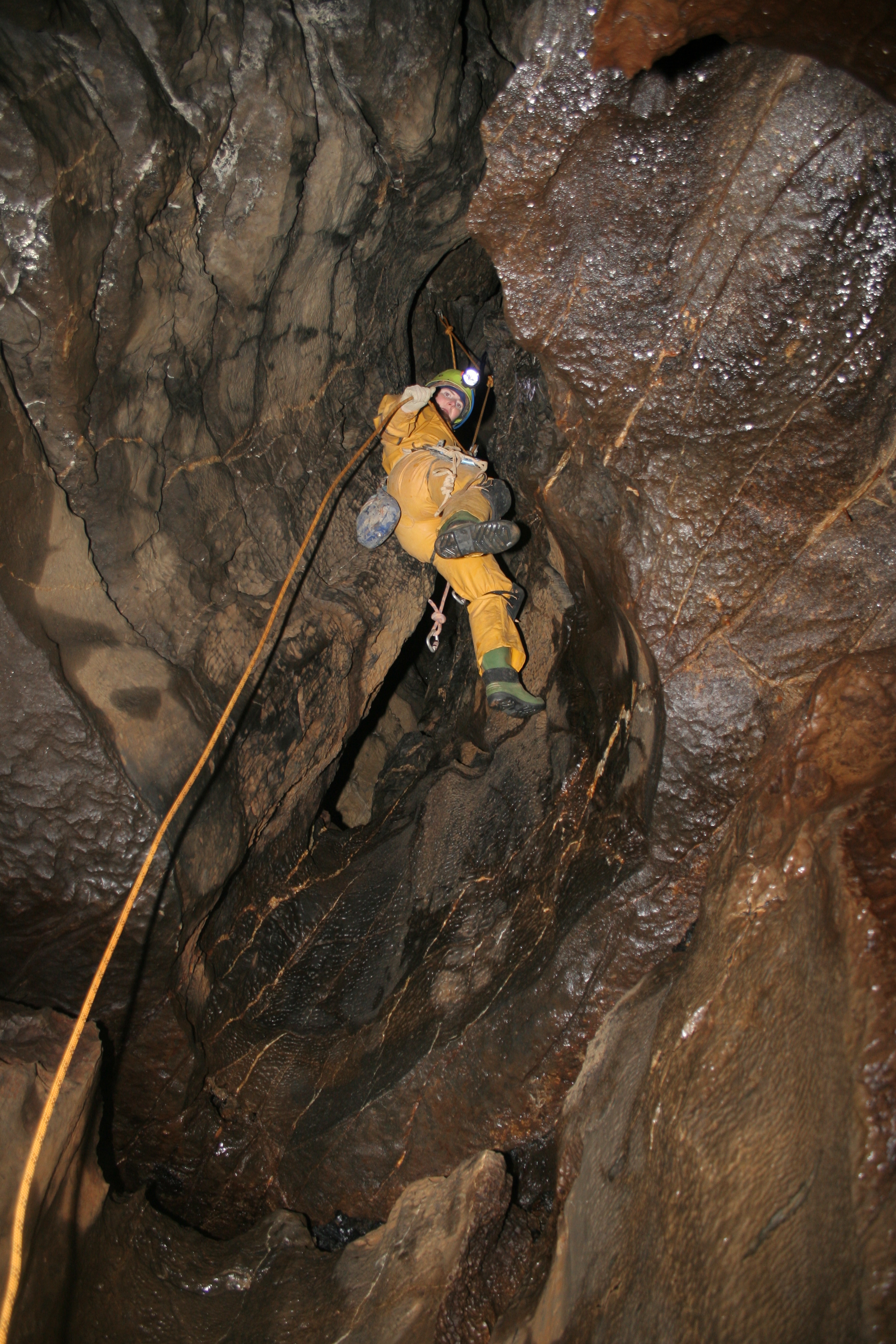 Phil concludes: "The world has been gripped by the Thailand rescue. Race Against Time by Jim Eyre and John Frankland covers the history of cave rescue in the UK, the first country to develop an organised cave rescue organisation. It's an excellent read!"
To find your nearest club and for more information on caving, BCA has a special website.