Known for tall skyscrapers and vast desert, Dubai is one of the most visited tourist destinations in the world. Fun, glamor, and glitz are synonymous with Dubai. Dubai also has some of the best boutique hotels in the world. Let us learn more about them.
What are Boutique Hotels?
Any hotel with great hospitality and luxury does not enjoy the exclusivity to call itself a boutique hotel. While earlier a boutique hotel was supposed to have not more than 100 rooms, now the definition has expanded and a boutique hotel now may be big, modern in style and spirit. One of the most distinctive features of the hotel is the rich local flavor, contemporary vibe, and offers luxury with the convenience of everything there itself.
Palazzo Versace Dubai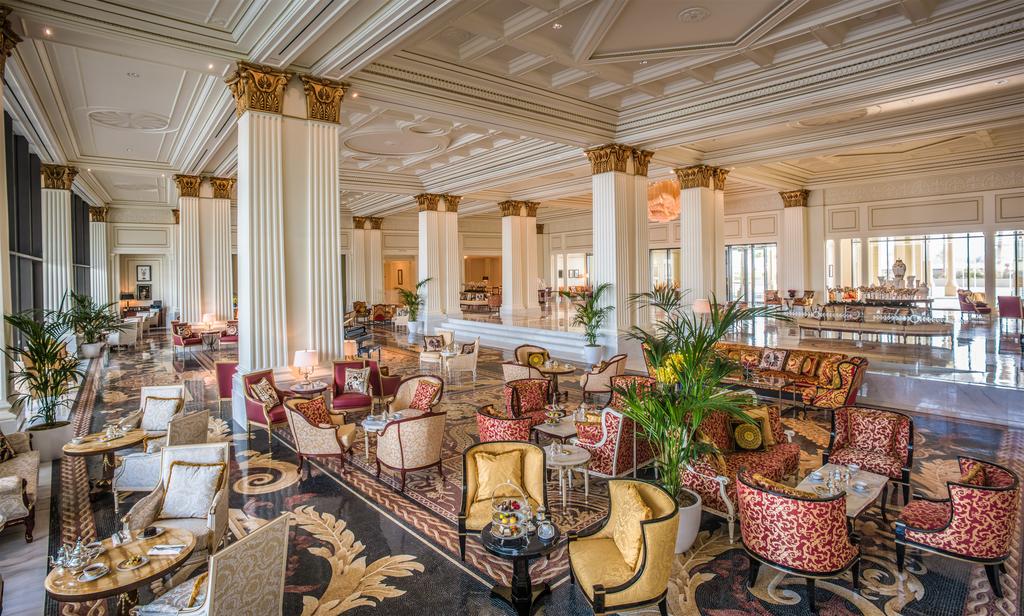 Spread across 1,30,000 sq mt. Palazzo Versace boasts of 215 rooms, 169 residences, and 8 restaurants and bars. From the landscaped gardens you can have a beautiful view of skyline and Dubai creek which makes it one of the best boutique hotels in Dubai. A magnificent blend of Arabian architecture and traditional neoclassic Italian style can be seen in this stunning boutique hotel. The lower part of the grand lobby displays amazing craftsmanship with a 1000 sq mt mosaic flooring made of 1.5 million pieces. The spa located on the ground floor has two Moroccan hammams, a spa suite, a nail studio, and seven treatment rooms.
Bulgari Resort Dubai
Located on a private island, Bulgari Resort Dubai is a chic beach hotel where Middle Eastern extravagance meets Italian minimalism. As peaceful as the location is in itself, Bulgari pulled out all bests for its first and only property in the Middle East with the hotel's design, restaurants, and facilities. With Travertine marbles from Tivoli to Vincenza stone walls in the spa, it dominates its Italian touches prominently. Also, the Michelin starred chef Niko Romito serves the best dishes in the restaurant. With its indoor pool, swanky spa and hammams this hotel is also home to Bulgari's first-ever private marina an yacht club with stunning views and is counted amongst the best of Dubai boutique hotels
XVA Art House
Located in Bastakiya's part of Dubai, XVA Art House puts together the best of three worlds – unique art, delicious food, and comfortable stay. If you are an art and history lover then the XVA Art Hotel is the place you want to be. The 14 individual guest rooms showcase cultural motifs of the region. The hotel boasts of internationally rewarded restaurant and an acclaimed art gallery. It has 3 courtyards that are air-conditioned during the summer months.
Armani Boutique Hotel
Located in Dubai Burj Khalifa is designed by Giorgio Armani himself. With bright lighting, the hotel features neutral and natural shades. These shades add a different charm to this stunning hotel. With special attention to flower arrangements not more than 2 color flowers are placed in one vase. The floors are made of Eramosa marble making it look beautiful while perfectly complementing the aesthetics of the suite. This hotel also features an arrow-shaped pool, sun trap terrace, and a luxury spa.
Zabeel House Mini Al Seef By Jumeirah
Zabeel House Mini is a fun place for young travelers who love work of art. With modernist furniture and littered with artwork in the middle are four swings for guests to lighten up and get into holiday mode. Suites with retro themes and other facilities are what makes this hotel unique. Gym, Pool, Sky Bar, and rooftop pool are some of the USPs of this hotel.
Hues Boutique Hotel
The hues Boutique Hotel is a unique 4-star hotel with contemporary architecture. This 103 bedroom hotel displays a wide array of colors creating a different ambiance on each floor. This amazing hotel has three restaurants, a business center, a gym, men's and women's spa, two meeting rooms, and a swimming pool for the modern traveler.
One&Only Royal Mirage Resort Dubai
Located at a distance of 25 minutes' drive from the airport, this hotel is found beside the Palm Jumeirah. With vaulted arches, Bedouin statues, hand-painted ceilings, and grand domes this modern Arabian property look opulent. This One&Only Resort with 65 acres of manicured gardens and pools is the biggest resort in this franchise in the world. With a state-of-the-art fitness center and tennis court, you can be as fit as it gets. The One&Only Spa gives you some of the best oriental hammam treatments. It is so good that we recommend you to make it a part of your Dubai holidays itinerary. With eight restaurants in this property, you will find a Mediterranean style to European style food here.
La Ville Hotel & Suites, Dubai, Autograph Collection
This chic boutique hotel is in sync with the urban living concept. Being one of Marriot International's Autograph Collection Hotels, this hotel has some amazing dining options. While Chival, the hotels all-day dining restaurant sources fresh produce, the breakfast is a delectable affair with a large variety of continental selection to choose from. La Ville Relaxation Suites are a spa with two beautiful treatment rooms and a gym for people who love to be fit.
Anantara The Palm Dubai Resort
Located on the eastern crescent of Palm Jumeirah, This 293 rooms and villas hotel is surrounded by lush gardens are designed uniquely overlooking lagoons. The resort facilities include three lagoons, water sports, a shoreline infinity pool, private beach, two tennis courts, and a fitness studio. Anantara also boasts of a Spa sanctuary with 10 treatment rooms, all specially designed for relaxation and rejuvenation. Culinary art here is made from the finest and the freshest ingredients offering mouth-watering delicacies.
Conclusion
Boutique hotels are the most sort after ones amongst the uber-rich these days for its exclusivity, opulence, and hospitality. If you're in Dubai and have the budget, then make sure to experience the best of boutique hotels in Dubai.