Are you sad to see summer go? With its passing the days have suddenly gotten too short, classes have started up again, and it's no longer feasible to wear a speedo from sunrise to sunset. On the plus side, you can throw on a cute coat, kick some dead leaves, and gear up for a hectic post-summer season of debauchery.
Stoke Travel have a bunch going on from now until the new year, shall we check in with their end-of-year offerings? Of course we should.
1. Oktoberfest

The grandpappy of beer festivals, the only place wearing leather pants won't get you whipped, and Stoke Travel's biggest event of the year. Oktoberfest is where we celebrate another summer survived, and do it with litres of the world's best beer, dancing on tables and eating pretzels as big as two of our faces.

And that's in the beer halls. Back at the Stoketoberfest camp we have live bands and DJs, pole dancers, stand up comedians, magicians, an adults only fun fair, our famous open beer and sangria bar, literally thousands of people to dance and make out with as well as somewhere to sleep and hot breakfasts and dinners included.

Oh yeah, and we have a completely private party train running from London to Munich for Oktoberfest and back again, providing plenty of time for drinking games, naps, and trying to join the four-foot high club.
Some people love autumn (fall?) because they are enabled in their consumption of pumpkin-flavoured things that have no business being pumpkin flavoured, and getting all snuggly because it's hecking cold again. Another reason to love autumn, and one that was initially rooted in the North American sensibility, is the celebration of Halloween. This is basically an opportunity for kids to dress up and accelerate their diabetes and for young adults to get all skanky in their fancy dress and party as somebody else for the night.

In Barcelona there's a pretty spooky history, so Stoke Travel spend the night participating in a boozy treasure hunt around the city, learning a bit, doing plenty of shots, and dressing up like right ghostly tarts.
Running contrary to what you'd think, it's better to surf in winter than in summer. Yeah, we know, it's not ideal to getting that summer beach bod into the eyes of potential admirers, but honestly who got their bikini body up to standard anyway? Wrap your gorgeous flabby self in a wetsuit and hit the beach during autumn and winter, when the waves are more consistent, there are less kooks around, and you're not going to fry in under forty seconds of sun exposure.

Down in Morocco, where the Sahara meets the sea, winters aren't too cold, and the days are sunny and bright. We spend parts of our winters down on the coast off Marrakech, surfing all day and spending the night eating delicious home-cooked Moroccan food and smoking the wacky tobacco they have down that way. It's equal parts cultural experience, surf trip and a good chance to kick back, soak up some winter rays, watch the sun set over the Atlantic Ocean (from our terrace) and just relax to the max.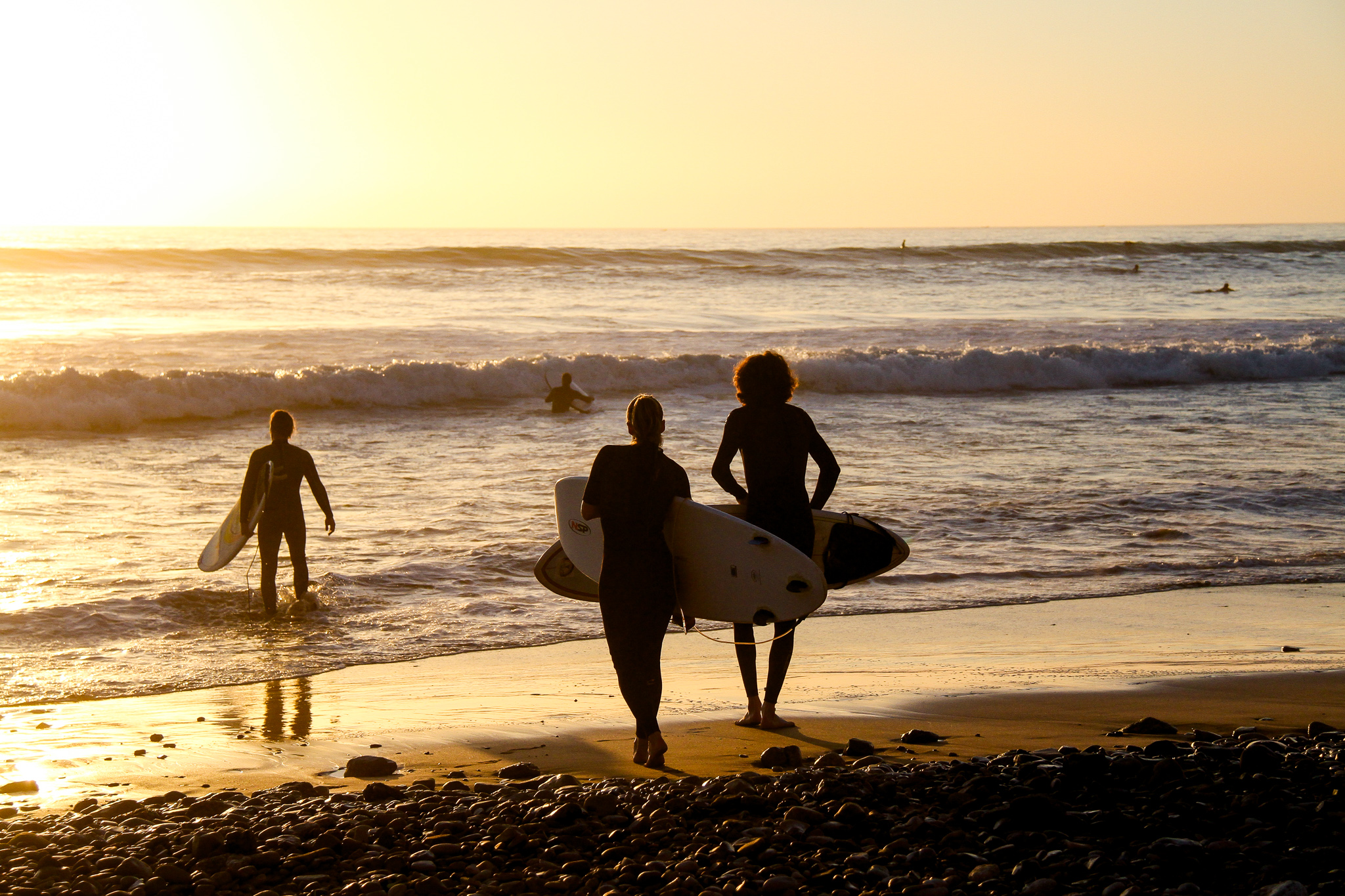 Got plans for New Year's Eve? Usually one of the worst nights out of the year, New Year's is generally when party novices flood the streets, bars and clubs and order ridiculous cocktails and stand on your toes when they're trying to dance. Seriously, unless you've got something special going on, give NYE a miss altogether.

But we've got something special for you! A party train that leaves London, heads up to Edinburgh for the world's most famous NYE celebration, waits while we party all night, and then takes our broken party corpses back down again in the morning. How good's that! There's a disco carriage on the train, Love Island style dating games, and we'll turn a blind eye when you smuggle enough grog onto the train to make a Scotsman blush. Party on your way to a party and then if you want, party on your way home (you definitely won't want).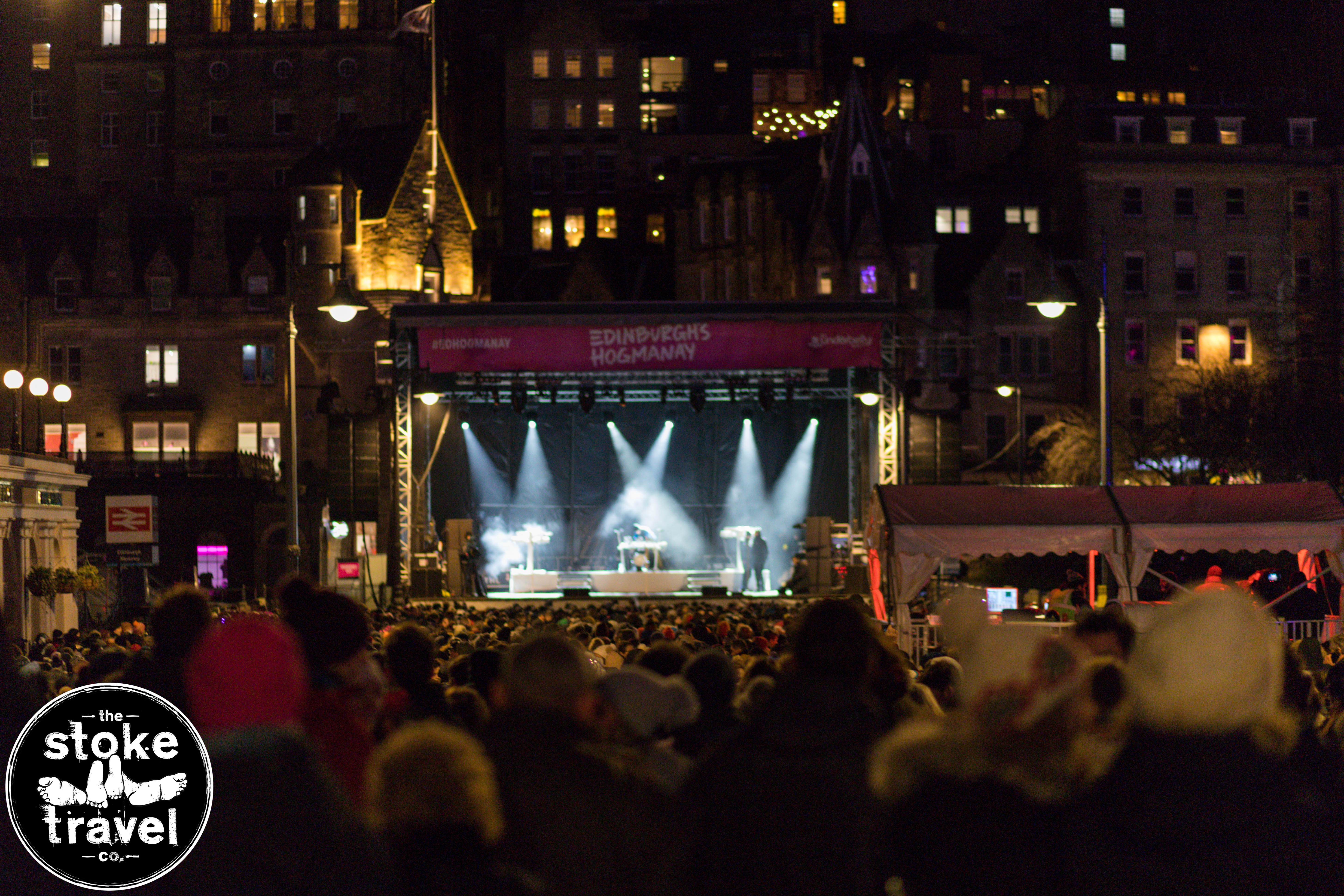 It's not all party, party, party though! How about party, ski, party? We'll be commandeering a coach all ski season and taking it from Barcelona up to Andorra, the independent tax-free Pyrenees principality that is only three hours from the Spain's second biggest city, but that is somehow not only not a part of Spain, but not in the EU either. Once up there we'll ski and board, test out the theory that drinking alcohol at altitude gets you more tispy, and then ski and board some more.

We have found the perfect formula between maximum slope time and making the most of our off-piste on-the-piss activities. Come and tick another country off your list, and get some sweet pow-wow while you're doing it.
So turn that seasonal frown upside down, there's plenty to live for this fall… Autumn! We mean autumn!