Parker Walbeck is a self-taught and full-time filmmaker who has landed shoots with the likes of Hyundai, LG and Huawei. His career has taken him all around the world and he's now delivering educational courses, helping thousands around the world start businesses. We caught up the extremely talented and driven Parker Walbeck to discuss his career, what it takes to make it big, and how you can earn a living from video if you put the work in…
How old were you when you first picked up a camera and started shooting?
In high school senior year, 18 years old.
Are you a self-taught filmmaker or did you study any kind of media course which helped your film-making talent develop?
Mostly self taught and from mentors.
What's your number one tip for someone who wants to get into film-making but might not be able to afford the best equipment?
Shoot with what you have! I've landed $40,000 gigs by clients who have seen videos posted on YouTube which I shot on my iPhone.
Do you agree that we are always learning, and if so, what's the most recent skill you've learnt with regards to film-making?
Absolutely, I learned how to do new transitions in editing last month.
What's the biggest production you've ever worked on?
I have done shoots for Hyundai, LG, and Huawei for product launches of theirs.
What do you most enjoy shooting and why?
Advertisements, I love the challenge of making any product look amazing.
How have you managed to create your full-time career out of doing what you love? How did you get started in the beginning?
By putting in 10,000 hours! Get started by putting in the first hour of learning and work.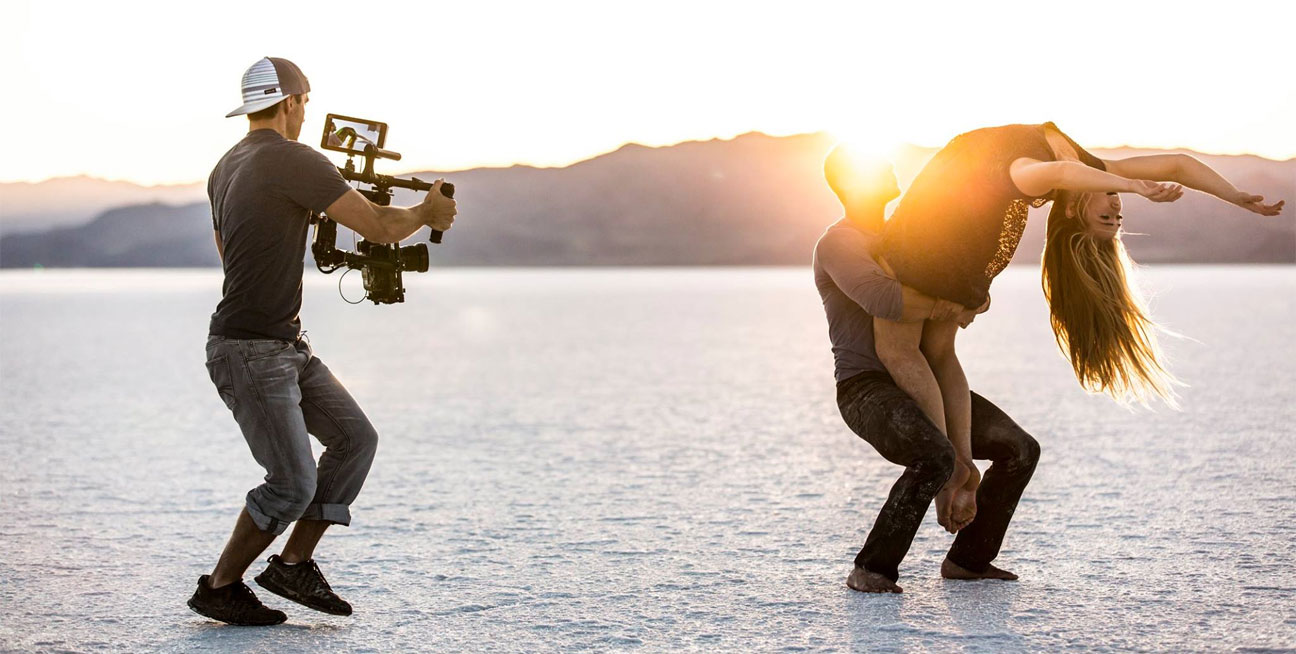 What's the skill to your ongoing success?
Time management and continual learning.
How often do things happen NOT how they were planned (do you ever land a killer shot by accident – I guess you've always got to be ready for the unexpected)?
Half the time things happen different than you expected, that's part of film-making; pivoting on the fly and adapting to your circumstances.
What part of the world do you enjoy to shoot the most and why?
Warm places, Hawaii is my favorite.
Are there places in the world you've not shot yet but want to?
I've been to most the places I've wanted to visit 🙂
How many hours a day do you devote to film-making?
I devote most of my time every day to teaching others how to film make, so 6-10 hours a day.
If someone owns the equipment and loves shooting video, what kind of sector would you advise they go into (travel/wedding/music videos etc)?
Whatever there's a need for in their market they live in, mixed with which ever one they enjoy shooting most.
Is it possible to shoot cinematic video using just a mobile phone?
Yes.  I've done many videos on the subject on YouTube.
If someone wants to get started how much money do you think a basic professional setup costs?
$1,000 will get you started today.
Thanks for all you insights and knowledge. I understand you also run an online tuition programme. Can you tell our readers what they can get out of it?
Fulltimefilmmaker.com has over 300 tutorials taking you from beginning-to-end on everything you need to know to make a living with video. With almost 10,000 members and multiple mentors, the only way you won't succeed is if you aren't willing to put in the work.
Outside of work do you find time to relax and how do you see your business developing over the years?
I love playing golf, basketball, and with my kids.  I hope to evolve the film-making/video production industry with our educational courses, helping thousands around the world start businesses, and spread the world with inspiring video content.
---
For more information on Parker Walbeck and his courses, visit:
https://www.fulltimefilmmaker.com
---
Parker Walbeck Interview by Ben Farrin