Nothing says summer like the memories of our childhood. We look at three places that have been visited in the imaginations of children for generations, inspired by the books we've read and loved.
All Aboard for Cormorant Island
Take a magical trip through the landscape captured in the film 'Swallows and Amazons' and discover what inspired Arthur Ransome to write his famous book.
Derwentwater puts the Lake into Lake District. It's the third largest of Cumbria's lakes (3 miles long, a mile wide) and at its deepest, measures more than feet. It was used as a filming locations for both the 1974 and 2016 Swallows and Amazons films.
Enjoy the full beauty of this spectacular lake with the help of Keswick Launch Company's wooden craft. There are seven landing stages around the lake and the round trip takes 50 minutes, and there'll be no battling Captain Flint for permission to land at any of them. Be sure to pack corned beef sandwiches and grog for a picnic of which the Walkers and Blacketts would approve.

Adventure like the Famous Five
The Isle of Purbeck on Dorset's Jurassic Coast is said to have inspired Enid Blyton's books, and she visited the area three times a year for more than 20 years. Some of her best known children's books were inspired by the real places and people she met in Dorset.
Embark on an adventure in Dorset and travel back in time to the 1950s and the Famous Five. Climb aboard a steam train at Swanage Railway, Dorset's premier standard gauge preserved steam railway.
Five on a Treasure Island, Blyton's first Famous Five book, was published just a year after Blyton's visit to Dorset. It was phenomenally successful and the series ran for 20 more books, ending with Five Are Together Again in 1963.
The story featured Corfe Castle, set on the imaginary Kirrin Island, but described faithfully. Spend time exploring the mystical ruins of one of Britain's most iconic survivors of the English Civil War. Discover its history and see the views across Purbeck from its top.
"It looks awfully mysterious," said Julian. If you're going exploring, take a picnic – they "always taste so much nicer than the [meals] we have indoors". Just be sure to take lashing of ginger beer too.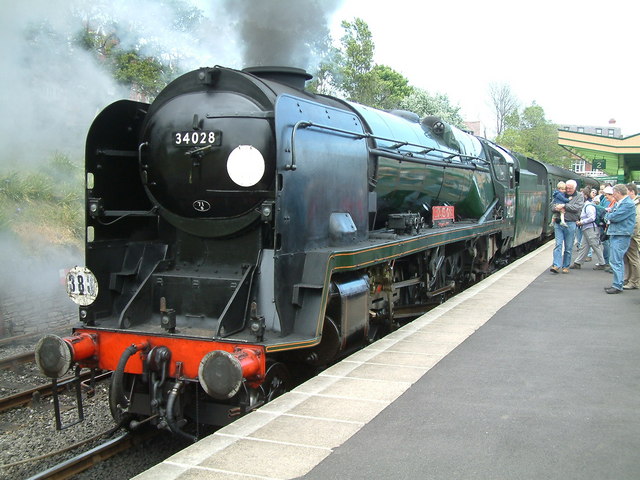 Lose yourself in Neverland
Would you like an adventure now, or would like to have your tea first?
The Arboretum just outside Nottingham's city centre is said to be the inspiration behind J.M. Barrie's classic children's tale 'Peter Pan'. It features a Victorian aviary, Chinese bell tower, lake and bandstand. Explore the park, discover some of the 800 trees and escape from city life.
Second star to the right and straight on 'til morning.