From the outside, and often the inside too, the adventure travel industry appears fuelled by testosterone and facial hair. Bucking this stereotype is Katy Willings, who has been in charge of organising some of the World's most renowned adventures, including the longest and toughest horse race on Earth, a hair raising long-distance paramotor challenge and a motorbike ride across the Globe's largest frozen lake.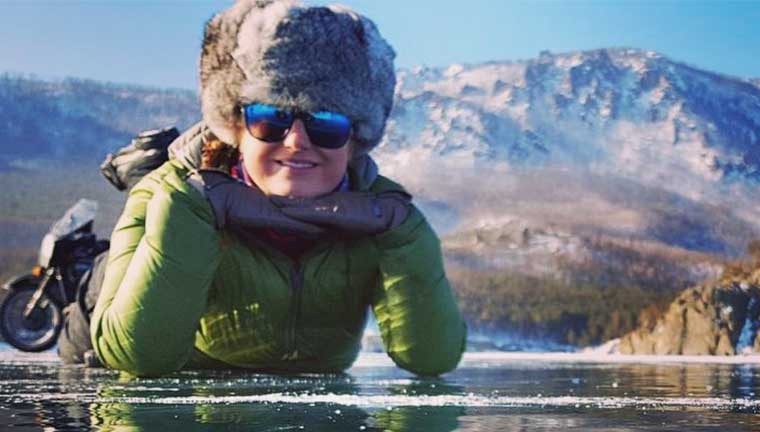 In the process of running these trips for others, Katy has had some incredible adventures of her own. She now hopes to inspire and encourage other women, and men, to step out of their comfort zones and experience new adventures; with 'experience' being the keyword.
Hampshire-born, Katy was a junior international dressage rider in her teens, representing Britain at three successive European Championships. Her equestrian skills led her to ride in the inaugural Mongol Derby, the world's longest horse race, involving traveling 600 miles through Mongolia on over twenty different semi-wild horses. During the race she fell in love with the wild country, its culture and people; so much so that when she got home from she sent the organisers her CV asking for a job…and so an 8-year career in the adventure travel industry began. During this period she was a guinea pig for many adventures, a pioneer leading the way, who didn't know if what she was proposing was even possible.
In her hunt for new adventures, Katy has worked with horses in Europe, Mongolia and Malawi, and men and machines in Morocco, Siberia and Sierra Leone. She has ridden vintage Russian motorcycles in -30oC (and got the damn things started in -40 when no-one else could), wrangled with customs and ministries in far-flung places to get equipment and people in the country, managed local and international teams to deliver logistically complex and culturally significant goods and services. And learned to paramotor, which basically involves strapping an engine to your back with a paragliding wing above your head.  All without the backup and support offered to those who end up doing the organised adventures themselves.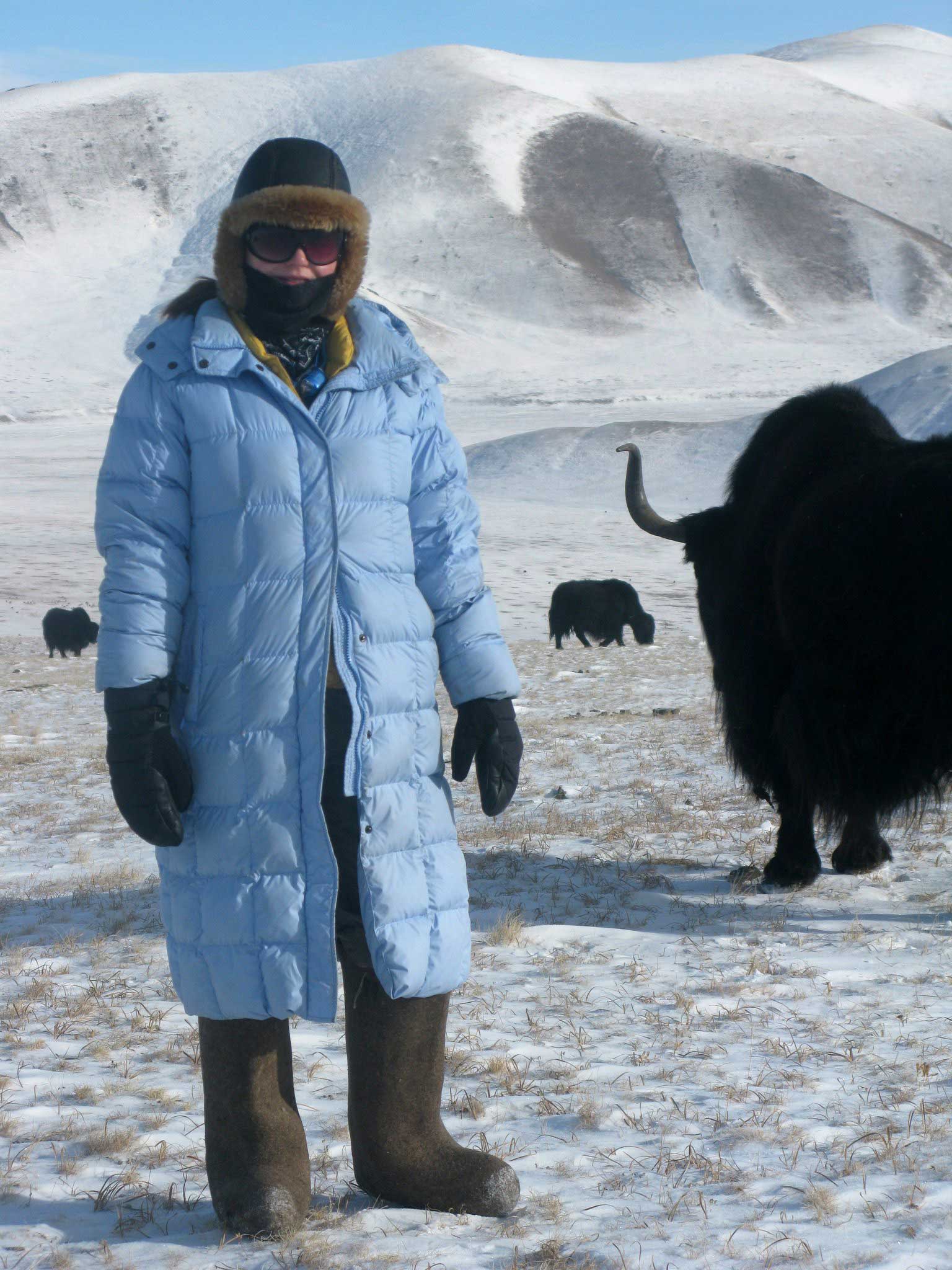 Throughout her time working on various adventures around the world, Katy's love affair with Mongolia has stayed strong. In 2018 she decided she wanted a new kind of adventure for herself, and set up her own company, Morindoo (the phrase translates literally as the command "Mount Your Horses" and was reputedly Chinggis Khaan's battle cry), which has Mongolia and a different kind of adventure travel philosophy at its heart.
"I have absolutely loved working in the adventure travel industry as part of a team, but I couldn't escape the fact that I was offering people someone else's idea of what adventure is. For me 'adventure' has a different meaning to the industry norm. I want people to experience adventure as I have, to go to far-flung places and experience new things, but in a more immersive way, rather than just scratching the surface. This is when I feel most alive and what I want other people to experience."
So Katy set off on a new host of adventures in Mongolia, to ensure she could provide others with the experiences she hoped for. The last 18 months have seen her meeting shamans and Buddhist lamas, riding for days with horse owners and learning about their way of life and favourite, sacred and memorable places, and cooking and living with herders and their families.
"I'm so excited that I get to share these adventures with other people. My main aim is that they come away from Mongolia having immersed themselves in a new culture and environment; rather than just looking for a great story to tell their mates down the pub. In today's age of social media, where everyone is trying to outdo everyone else on Instagram and Facebook, people spend so much time looking for the best photo or story opportunity that they forget to live what's going on around them. I want my adventures to prioritise how it feels, in real-time and in-memory, over how it looks in a photo.  So yes we have done spectacular things in beautiful locations – dog sledding, snowmobiling, hanging out with reindeer and camels and wild horses; but the uniting thread is how it feels, and how you feel forever afterwards."
What's next? Katy has ambitions to cycle the Iron Curtain, to fly a paramotor over Victoria Falls, and ride a horse from New York to Buenos Aires.
To find out more about how you can get involved with Katy's adventures next year, from rafting Lake Khovsgol and visiting Yak festivals to horse riding through snow leopard country and watching the nomad games, visit www.morindoo.com