From cycling around the world to travelling through Europe in a Tuk-Tuk – Callum Fairhurst isn't afraid of leaving his comfort zone. But the message and motivation behind his journey's are even more awe-inspiring. We managed to grab some of Callum's time to learn about what influenced his incredible travels.
Hi Callum, thanks for talking to us! How have you been?
I've been really well! Really, really busy – and so has everyone who's been involved in the tuk tuk project. Just trying to put it out there and getting people to watch it.
---
You have done some incredible things! I guess we should start with you bike ride around the world. Tell us what that was like…
It feels so long ago! It was just a little under 3 years ago that I actually finished that cycle. To me that was such an amazing adventure that I wanted to keep going on adventures and doing different things and having amazing experiences similar to that. It was an incredible experience where I got to do so many things and see so many things. I think the Tuk-Tuk journey carried on from that, in terms of an adventure.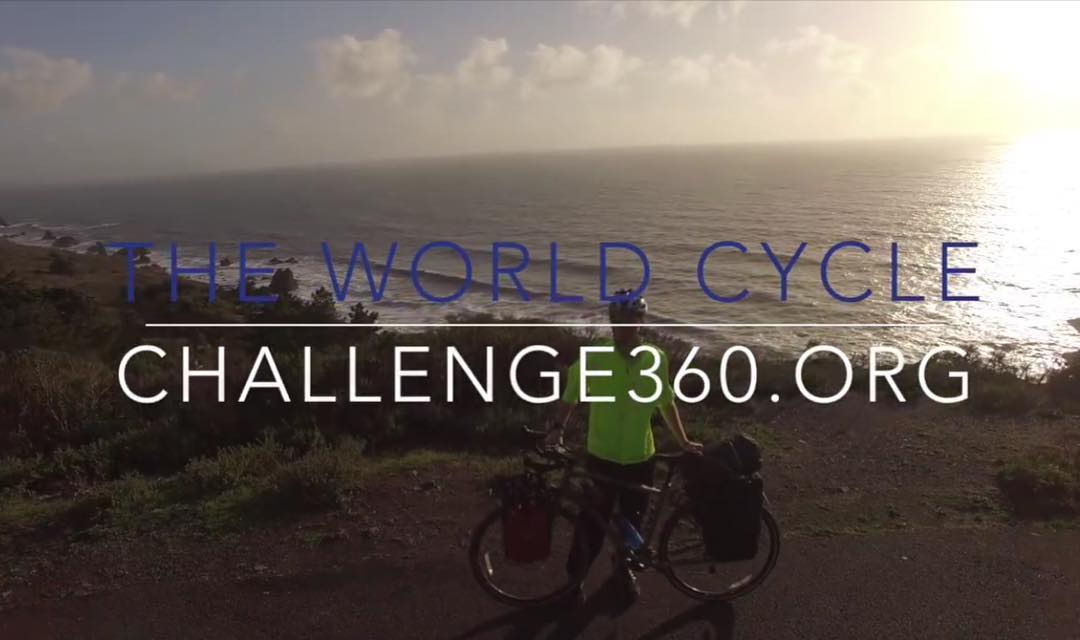 Credit: Fairshear Productions
---
You were massively inspired by your brother Liam, who sadly passed away in 2009. But he inspired so many people to raise money in support of cancer research. What was Liam like?
Liam was a massive inspiration for me, and for so many other people. It's hard to describe Liam and say what he was like apart from that he was amazing and he is amazing. To me, Liam is my inspiration for everything that I do because, aged 14, he was responsible for raising so much money for charity, despite him going through cancer treatment, multiple surgeries etc – he's a huge inspiration to me.
---
Why did you want to do something as huge as riding around the world?
I think I wanted to challenge myself! There was a fair amount of training but, in hindsight, I definitely didn't do enough training. It took a massive toll on my body – I dropped to under 9st I believe at one point. I got very, very light and thin which was a bit of a problem. But, I also built stamina and realised you can achieve a lot of things if you put your mind to it. If I had trained as much as I should have, then I probably wouldn't have done the cycle because I would've realised how hard it was! When you're in the middle of wherever it may be – Asia or Europe, you feel like giving up but you actually can't because you have to cycle to get home.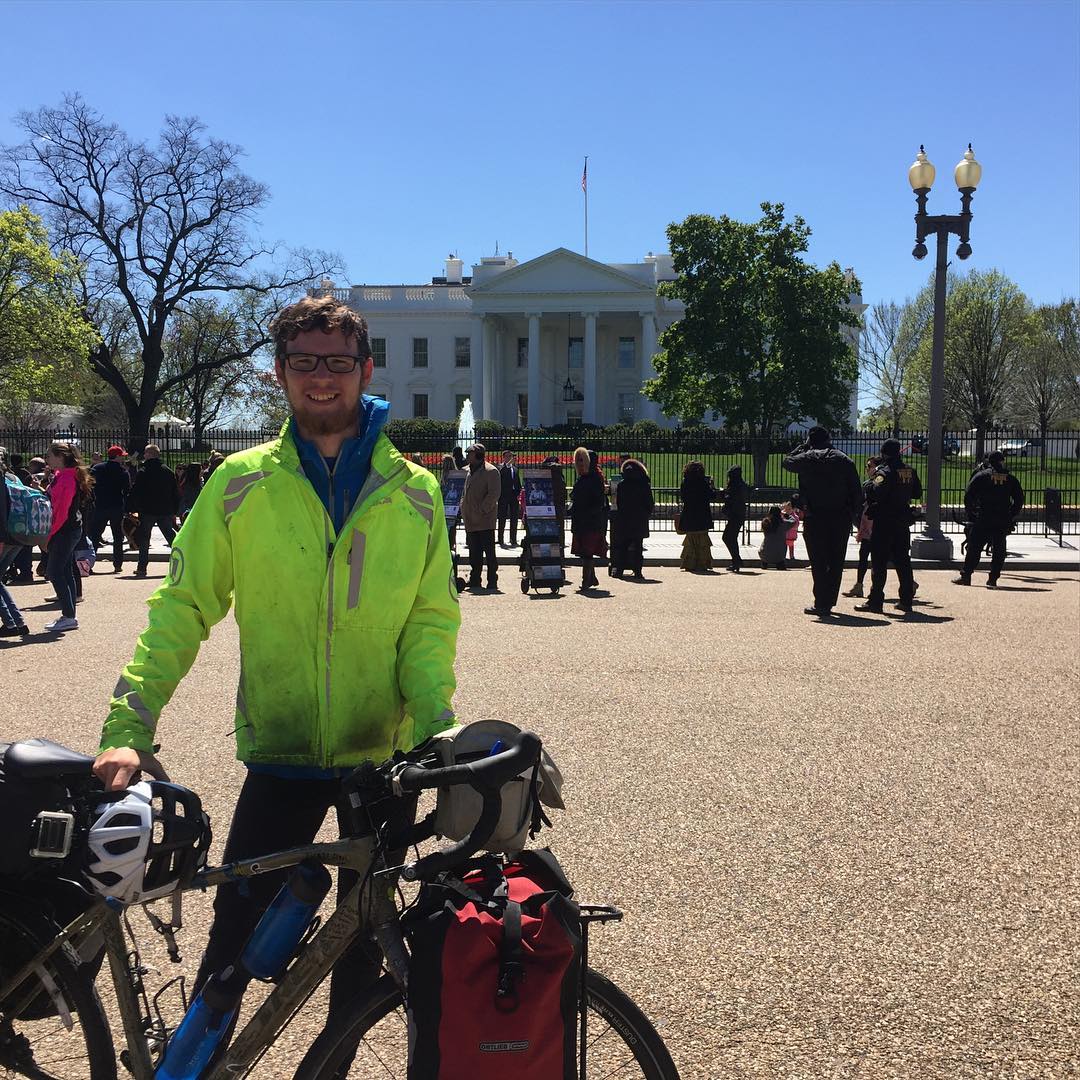 Credit: Fairshear Productions
---
You also undertook a 9,000 mile journey around Europe in a tuk tuk – what inspired that journey?
Essentially, the day after Britain voted to leave the European Union, I kept noticing one thing: people kind of suggested that the European Union was just one country, one place, one group of people but actually, it's 28 different countries – potentially to be 27 different countries – and I wanted to know more about those countries, learn more about the European Union, and find out about a whole host of different places. I also wanted to have an adventure at the same time so, doing it in a tuk tuk seemed to be the best way to do it!
---
What obstacles did you face?
There were quite a lot, at points. For example, we were chucked out of Hungary; the Hungarian Border Forces didn't think a tuk tuk was legal in the country so, they confiscated our passports and escorted us out of the country and back into Croatia – so that was quite a big obstacle! But, eventually, after getting the right paperwork and documents, we managed to get through. But there were other obstacles that you can see in the film as well. We broke down in the middle of Austria – loads of different obstacles. But lots of great things happening, more so, than obstacles.
---
What are people's responses to your acts of kindness you do in everyday life and along your journeys?
That was the initial reason why we did this, and the tuk tuk was about doing a random act of kindness in every country – you don't get to see that in the film…it didn't work with the narrative but, the reactions were quite good! People were very happy about these, very small, acts of kindness that we did. Some of the things we did, we never got to see people's reactions – it was something they would find out later. I hope people liked the things that we did.
---
How supportive have, not only your friends and family but, the public been?
That's a really good question! Everyone has been hugely, hugely supportive. Friends, family, as you say but, the public across the European Union. People who just saw us in this tuk tuk and invited us in for a night or, gave us food or, showed us around the town and city. My friends have been there for me through so much and so many of them joined me on that journey. It was really incredible to be joined by over 25 different people for longer than a couple of days on the tuk tuk at different points. So, I was never really alone on that and it was so amazing to experience that with other people and to have such a great journey! And of course my family, who put up with all these stupid ideas that I come up with.
---
Have you got any more trips planned?
We do have more trips planned. I can't give more information on that yet… I'm sorry! But yeah, we've got some more trips planned.
---
What's the definition of happiness for you?
It sounds silly but, being happy. The definition of happiness, I think, is living every day as an adventure but almost as your last. Liam, my brother, lived by this quote, "life is measured in achievement, not in years alone." And I think, if you live your life trying to achieve different things and doing great things, achieving your goals and your aims, then you should be happy. And that is happiness.
---
What motivates you to keep doing these incredible journeys?
Liam. Liam motivates me to keep doing these journeys but also the people that we get to meet on the way. On the cycle, in the tuk tuk, whatever it might be, wherever it might be – I think it's just so amazing to meet different people. Liam proved to me that you've got to live every day as our last. As I said about that quote, "life is measure in achievement," to me, these are really nice achievements to have.
---
What would you say to people looking to follow in your footsteps?
Create your own footsteps. I don't know if anyone would want to follow what I've done! [Laughs]. Surround yourself with amazing people, 100%. For example, William Shears on this documentary has been the director and the creative force behind it. He is amazing with what he's done to make this happen. So, surround yourself with great people and you can do great things!
---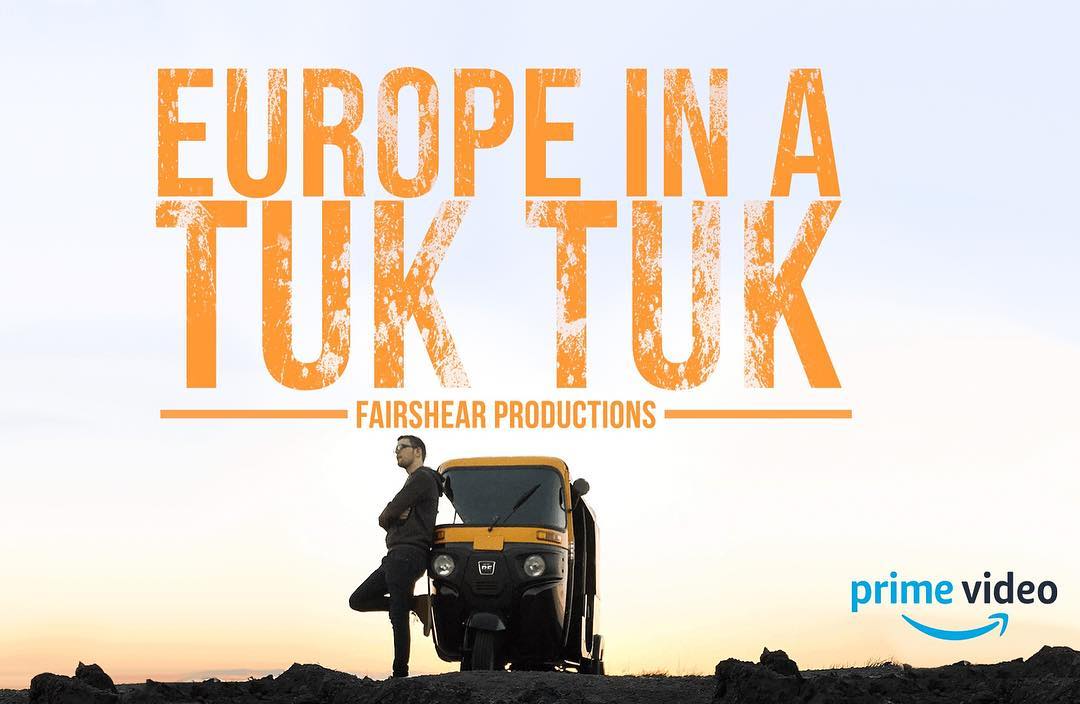 Credit: Fairshear Productions
You can buy or rent Europe In A Tuk Tuk here.