Serving British Army Officer, Jennifer Stephenson, made the final all-female team as they embark on an epic journey to cross Antarctica coast to coast…
Interview by Ben Farrin
Q 1: Hello Jennifer. Firstly, thank you for taking the time to talk with us. Can you tell us a bit about yourself and the epic adventure you embarked on?
I'm Jen, I'm 28 and a serving British Army Officer. My day job is as a Battery Ops Officer in the Royal Regiment of Artillery, which essentially means I'm responsible for the successful deployment and recovery of any soldiers or officers in my Battery (approximately 100 men and women). I've been in selection for ICE MAIDEN since September 2015, and have made the final team which became the first all-female team to cross Antarctica coast to coast using muscle power alone. We deployed on the 25th of October 2017 and expected the crossing to take approximately 75 days.
---
Q 2: What kind of training is involved in preparing for such an epic journey?
We've been in training for just over two years, paying real attention to both physical and mental development and strength. This has seen us training in the Arctic Circle with the Royal Marines and skiing in Hardangervidda, a national park in Norway. Back home our daily training programme ranges from tyre dragging, running, and walking with weights, to a weights programme and yoga. With the assistance of the Army Pyschology Services, we looked at developing coping mechanisms and conflict resolution so we were as prepared mentally as we are physically.
---
Q 3: You're covering 1,700km using muscle power alone – battling in temperatures of -50C along with wind speeds of over 60mph – during a 3 month journey across Antarctica. How can you best prepare mentally for such an enormous challenge?
Team dynamics are incredibly important to us and we're in the position now where we know each other pretty much inside out. This will pay dividends on the ice where it's crucial to know when someone isn't on their 'A game'. The bottom line is that we don't really know how we're each individually going to respond to the isolation and mental fatigue, which is why we're learning different ways to deal with it if and when it occurs.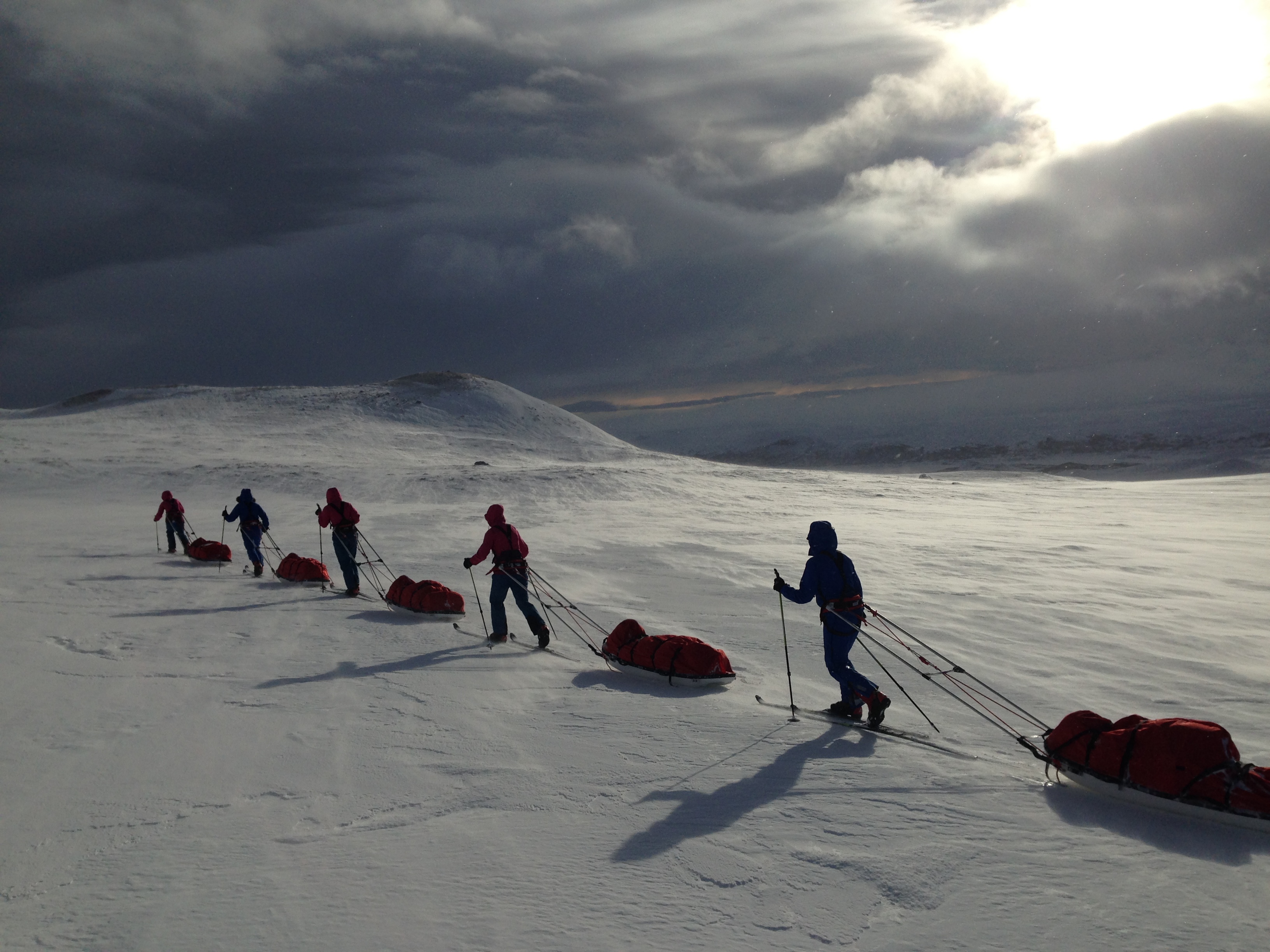 ---
Q 4: You left for the 3 month journey in November, meaning you were somewhere between Leverett Glacier and Hercules Inlet, quite possibly in the South Pole for Christmas! Did you share a toast?
There were a few occasions like Christmas and birthdays which we marked whilst we were away. Padre Catherine Gillham, one of the Military Chaplains supporting us, wrote an order of service for Remembrance Day so that we were able to commemorate it properly. We each carried a small (and most importantly lightweight) gift for the team to open.
---
Q 5: According to Google, Polar Bears do NOT live in Antarctica. So in terms of wildlife, you might've seen penguins, seals and whales – but you were safe from bears. What were the biggest risks of the trip?
Thankfully we didn't have to worry about Polar Bears! Unfortunately we didn't get to see any penguins or seals either as the ice shelf and the starting point was too far from the coast. We would've been very lucky to see any wildlife at all. The biggest risks were the crevasse fields which we had to ski through.
---
Q 6: How did you communicate with your fellow Ice Maidens whilst up against extreme weather conditions?
Our daily routine meant we ski'd for an hour and then rested for 5 minutes. During the hour communications were fairly limited, although we had a few hand signals for the important bits. In the 5 minute rest we had a chance to check each other, grab some food and water, make any changes to kit, and check the navigation. Then we were off again for another hour. We used the evening hours to catch up properly from the relative safety of the tents.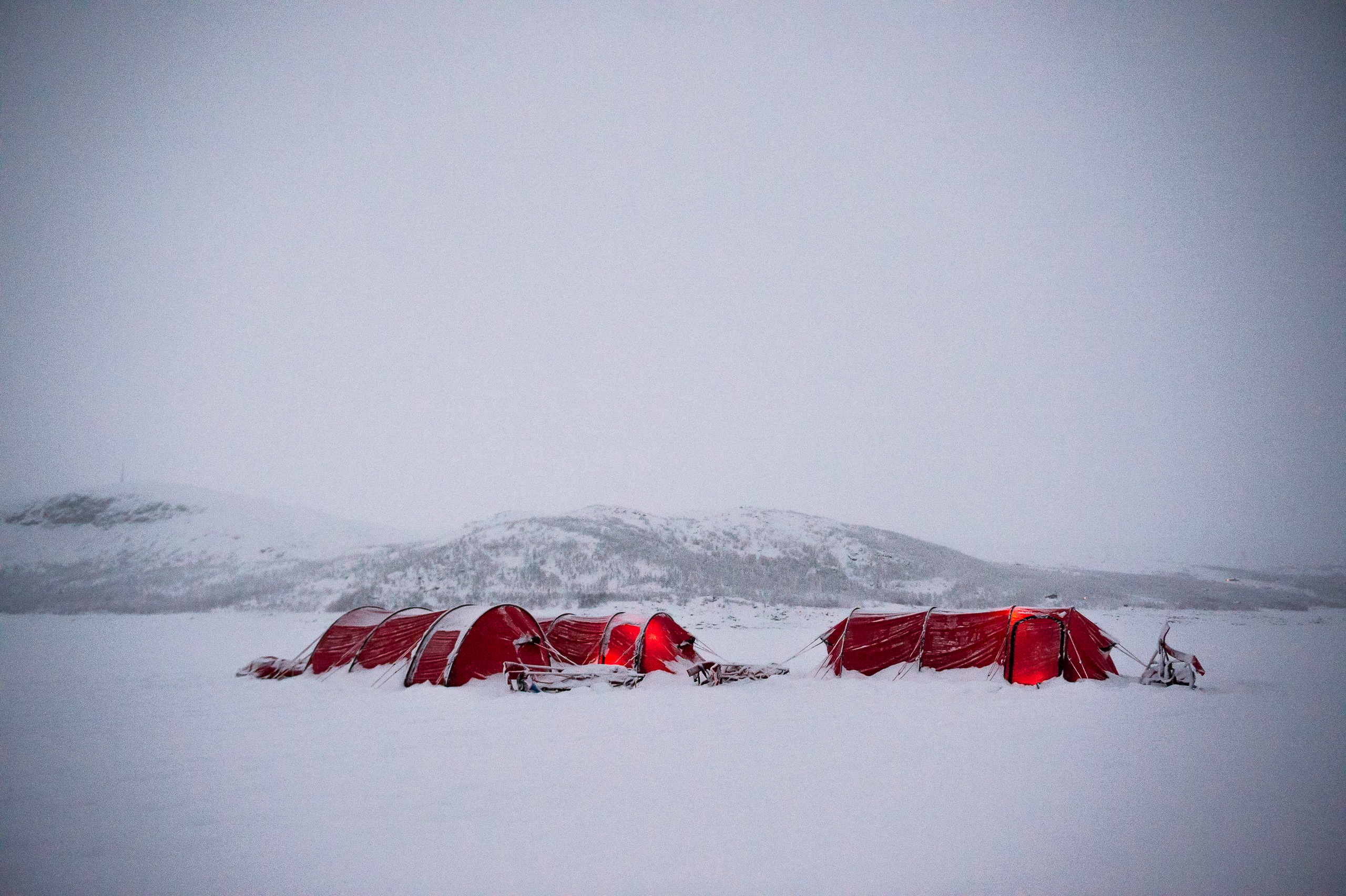 ---
Q 7: Do each of you have different roles within the team, and if so, what is yours?
We've all got our own strengths and weaknesses; I think we're a particularly good team because we all bring something different. I've been called the 'packhorse' before because I'm quite strong! Other than that I keep an eye on everyone and can usually tell if someone isn't feeling quite right.
---
Q 8: What did you eat and drink to keep your energy levels up?
Our team nutritionist, Rin Cobb, has been with us throughout selection, guiding and advising us on the specifics of polar nutrition. We were eating close to 6,000 calories a day, so we were fortunate that we were able to cherry pick the food and drinks we wanted! All our food is de-hydrated rations which we just add water to. We eat breakfast and our evening meals in the tents and have snack bags for during the day. The snack bags are my favourite part because I get to eat things like chorizo, cheese and crackers in the savoury bag and then flapjack, chocolate bars and sweets.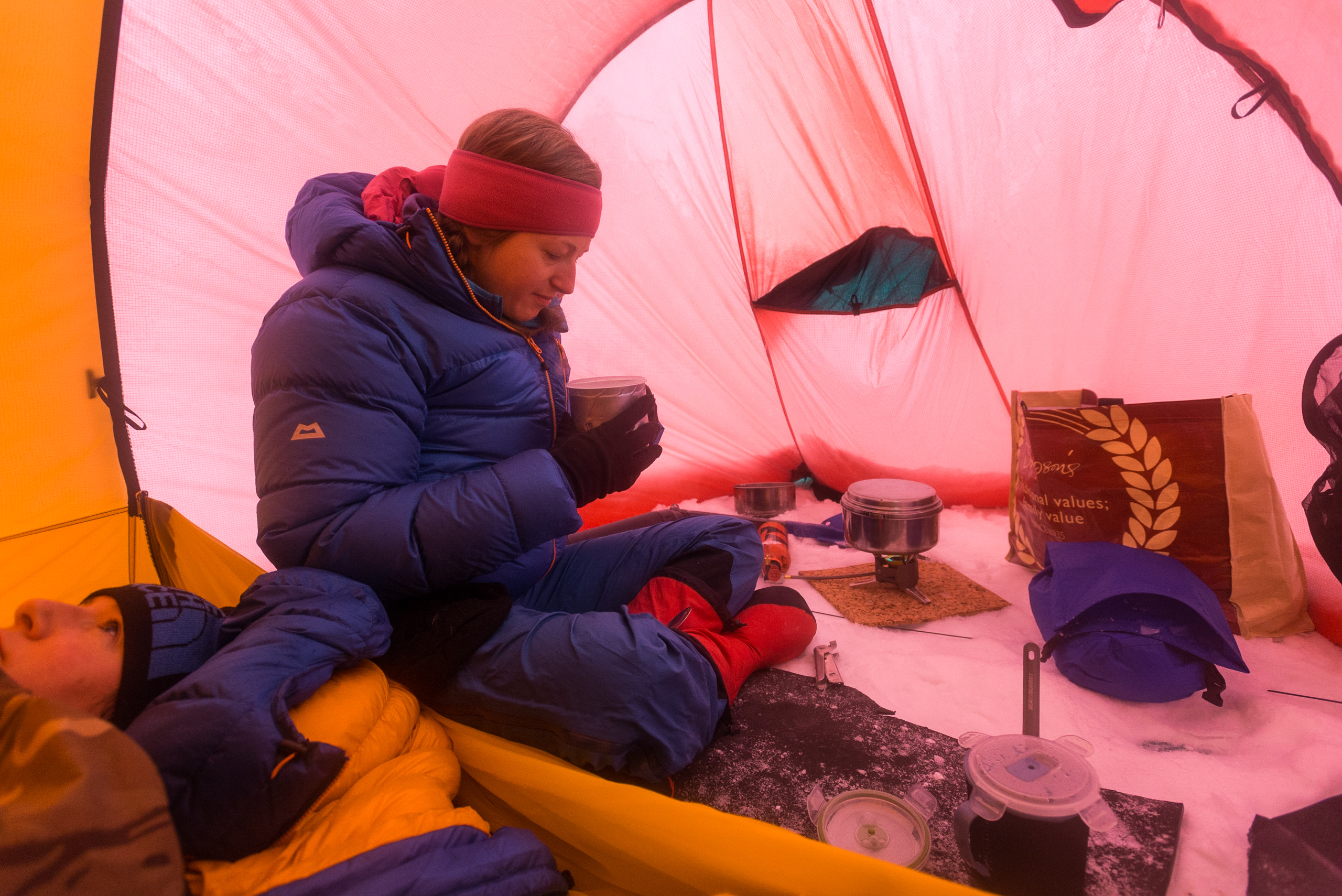 ---
Q 9: What were the 3 most important items you took with you?
Aside from the safety equipment and daily kit, we were given a small weight allowance for luxury items. My iPod was number one. I downloaded podcasts and a variety of music to keep me distracted and smiling. My grandfather passed away very suddenly at Christmas 2016, and I've been given the hat he used to take skiing. I took that with me for a photo at the South Pole. The third item was a bookmark my boyfriend made me with all my favourite flowers pressed inside. Having a bit of colour and home with me kept my spirits up!
---
Q 10: What were you mostly thinking about when you were on the trip? What goes through your mind in such extreme scenarios?
I end up doing a lot of maths in my head, working out how far into the hour we are, how far we've travelled and what's left to go. Which is amusing as I'm not particularly good at maths…
I'm buying and converting a van when I come home, so I'll probably plan every single part of the interior. One of the girls is getting married this year and I've self-appointed myself as 'Wedding Planner', so I had enough to keep me entertained!
---
Q 11: On the Antarctica Ice Maiden website it says one of the aims is to inspire a new era of female expeditionary spirit, encouraging women and girls of all ages to take up a challenge and get active. What is the main reason you put yourself forward for this?
Part of the reason I joined the Army was for opportunities like this. I wanted to see what an ordinary girl from an ordinary background could do, and ICE MAIDEN was the perfect test. I can see a change in myself and my confidence and that's exactly what I needed. However, the expedition is about so much more than just me, and I really hope we encouraged people, particularly girls, to go and find their own Antarctica.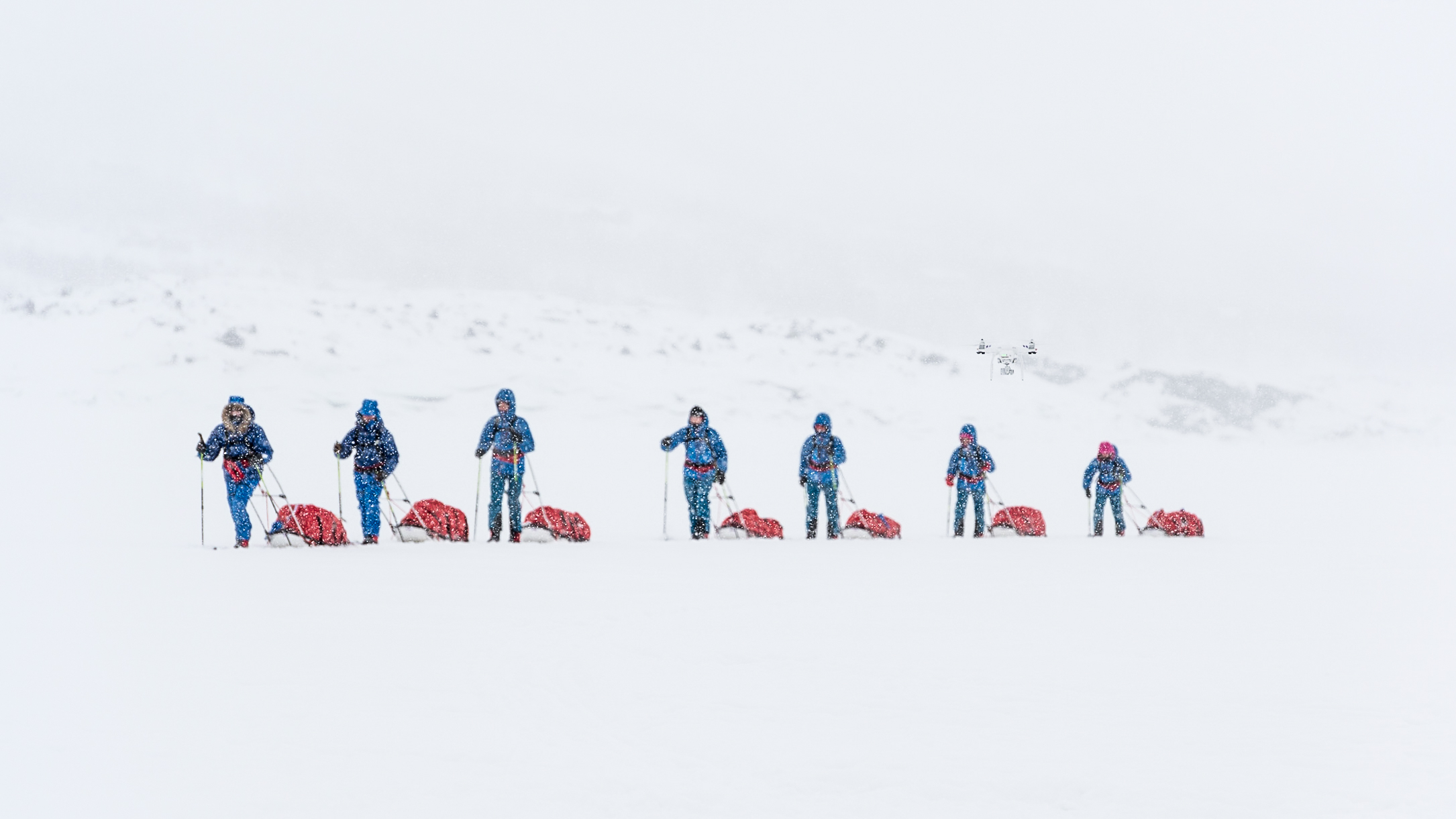 ---
Q 12: What will be the first thing you do when you get back?
I won't have showered for the duration of the expedition, so I'm most looking forward to taking a long hot shower!
---
Q 13: Thanks for your time, Jennifer. You're a true inspiration!
Thank you! I'd be happy to chat again when we're back if you have time.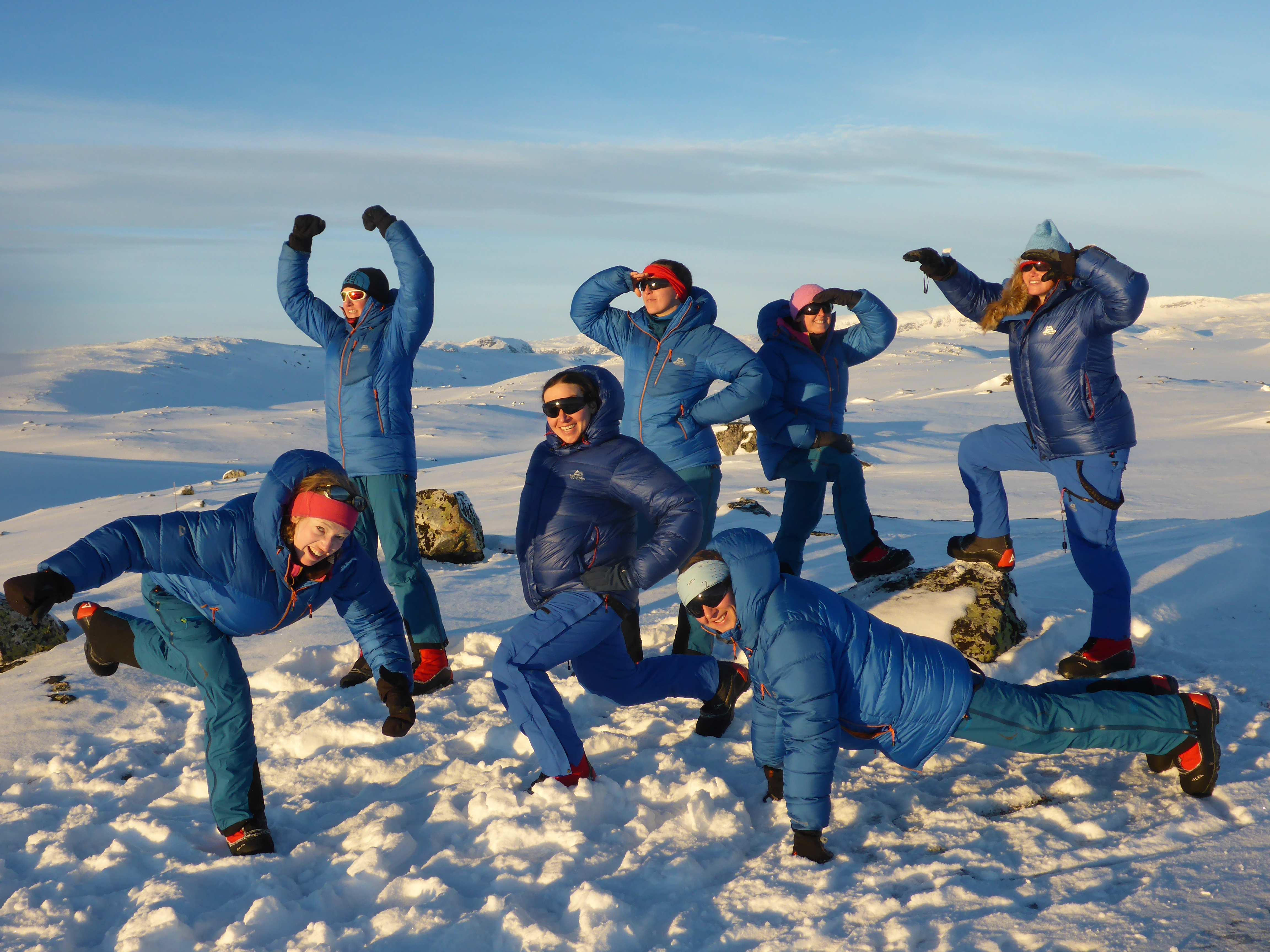 ---
Facebook: @exicemaiden Twitter: @exicemaiden Instagram: @exicemaiden