Selfies – we've all been there – you're at a nice spot ready to take a great photo and someone gets in the way, just so they can get a selfie. And we've definitely all made fun of someone at some point for the lengths they're going to, to get the perfect shot. Whether it's dangling off a rocky ledge or a poor 'boyfriend of Instagram' going over and above to capture his girlfriend in a multitude of poses, it's clear that getting the perfect shot for Instagram has become increasingly important.
But are these shots really real? Surely "doing it for the 'gram" makes the photos just a little bit fake? Maybe it's old-school, but isn't the experience more important that the perfect shot?
In a survey run by travel specialists Travelbag, it turns out that 75% of social media users in the UK admitted that not all of the photos they post on Instagram were reflective of the experience they were having at the time. That means that a whopping 3 out of 4 people admitted that they had done it for the 'gram, at some point in their holidays. That goes to show that Instagram is having a massive effect on travel – just under 40% of social media users even admitted that the pressure of capturing the perfect shot for Instagram had a negative impact on their holidays.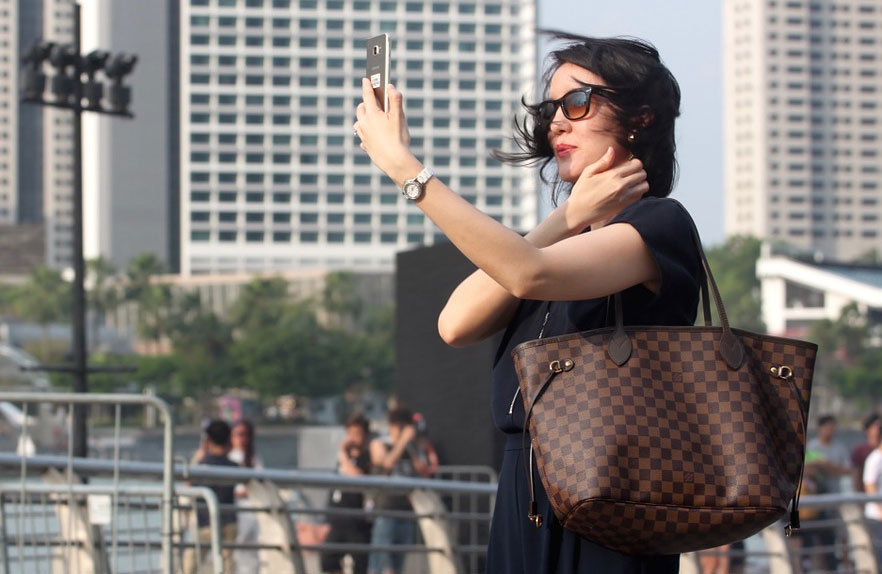 But we shouldn't give social media too bad a name. After all, it's the perfect way to share our experiences with our friends and families. And the majority of people surveyed said that they would update their social media to share their experiences – or else use it as a way to collect their memories. And there's something nice about that – being able to get incredible shots of yourself and selfies doing amazing things and putting them in a place you'll be able to reflect on for years to come.
So are we a nation of Instagrammers, all-consumed with getting the perfect shot of the places we visit? Well, next time you're at a famous tourist attraction, that's for you to decide…
To read more about Travelbag's survey and whether your age group is all about the 'gram, click here.