The Tempest Two are made up of friends James Whittle and Tom Caulfield, who want to show the world that ordinary people can achieve extraordinary things.
They met years ago, working for Red Bull and stayed in touch as they left for various other jobs.
After their first adventure across the Atlantic, James and Tom had the drive to take The Tempest Two full-time, quitting their Content Marketing jobs and made adventure their full time career. They said it was the "now or never feeling" that drove them and thought "what is the worst that can happen?". They left the easy comfort of a full-time job and went to get what they really wanted out of life.
Luckily, The Tempest Two had a moment out of their busy schedule to catch up with us at TPG!
Thanks for talking to us over at The Travel Pocket Guide! How are you both? What are you getting up to at the minute?
We are both doing very well. We are currently working hard in the training for our next big adventure – A 3000ft rock climb of El Capitan in October this year.
---
Tell us a bit about your journey from Gran Canaria to Barbados – what obstacles did you face and how did you overcome them?
During the 3000 mile row, we had nearly everything go wrong that we could. We capsized on day 12 in the middle of the night. That was pretty scary. We were very nearly hit by a tanker ship, and we were stuck in Hurricane Alex for 3 days, being thrown around inside of the cabin whilst being pushed back towards Africa for 100 miles. We soon learned that obstacles were inevitable and all we could control was our reaction to those obstacles. We originally took obstacles very badly, but soon began to embrace them as learning opportunities and as experiences unique to our adventure.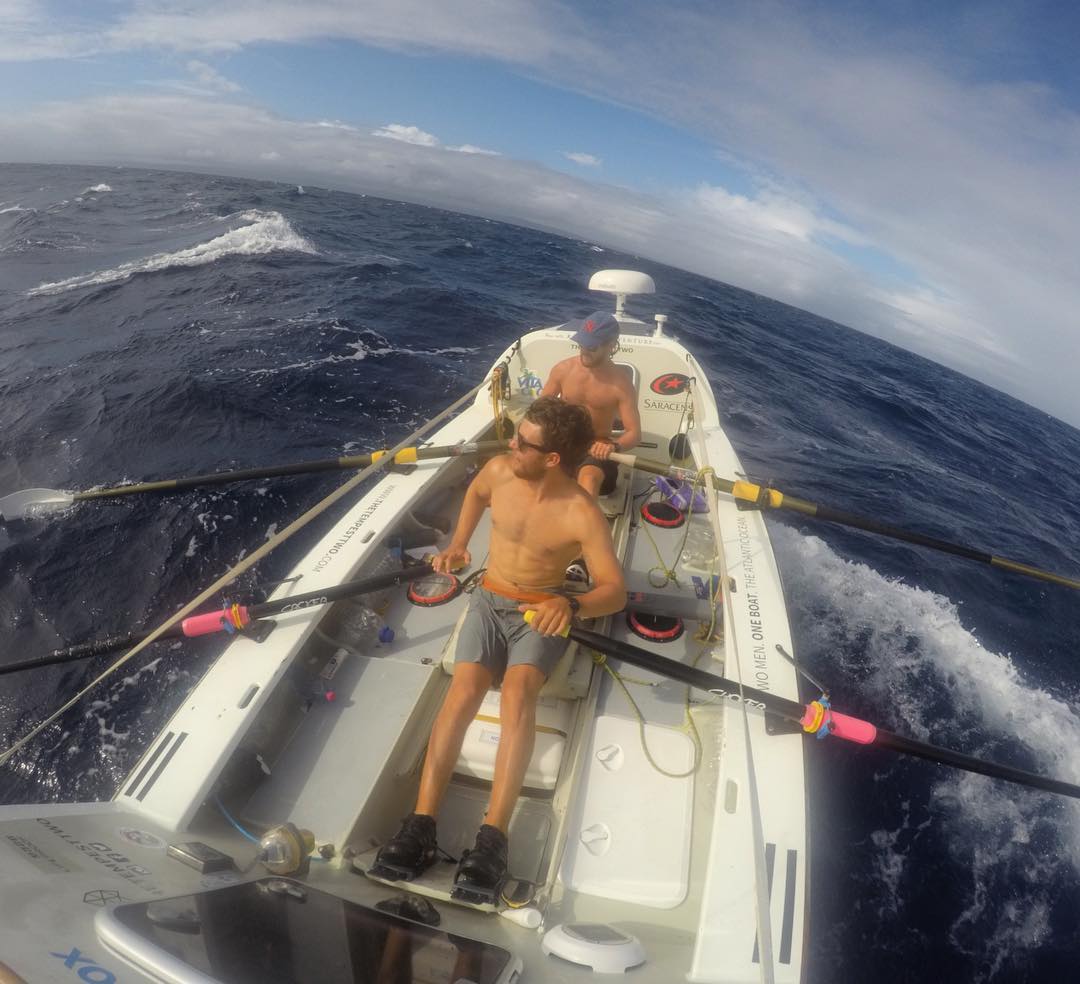 ---
In 2016 you climbed Mont Blanc, with no climbing experience and outside of climbing season – what possessed you to take this risk?
We didn't really see this as a huge risk. We were aware of the dangers but mitigated these as much as possible. We were, however, surprised by how difficult it was. We ended up really pushing it and getting up and down pretty fast compared to the typical time. The risk versus reward factor on this was obvious to us, and we just looked forward to the summit. I think risk is something that holds people back a lot. The "what if" factor. We like to flip that on its head and think about all the incredible things we could achieve.
---
How did you get into it all – were you explorers as children?
Absolutely not, the initial idea came from a pub… like all good ideas! Tom was celebrating his Mum sailing from London to Rio, and felt inspired to one-up her achievement. I was lucky enough to receive a text asking if I wanted to row the Atlantic. That set the tone for our future adventures, and now all of our adventures are born in the pub.
---
A week after passing your motorbike tests, you embarked on a trip from London to the Sahara Desert, what was that like?
In a word, epic. We were forced into a steep learning curve, and we learnt a huge amount in a short period of time. It really is an incredible way to get around and seeing different countries and cultures was amazing. From the Spanish streets for Tapas, to the markets of Morocco.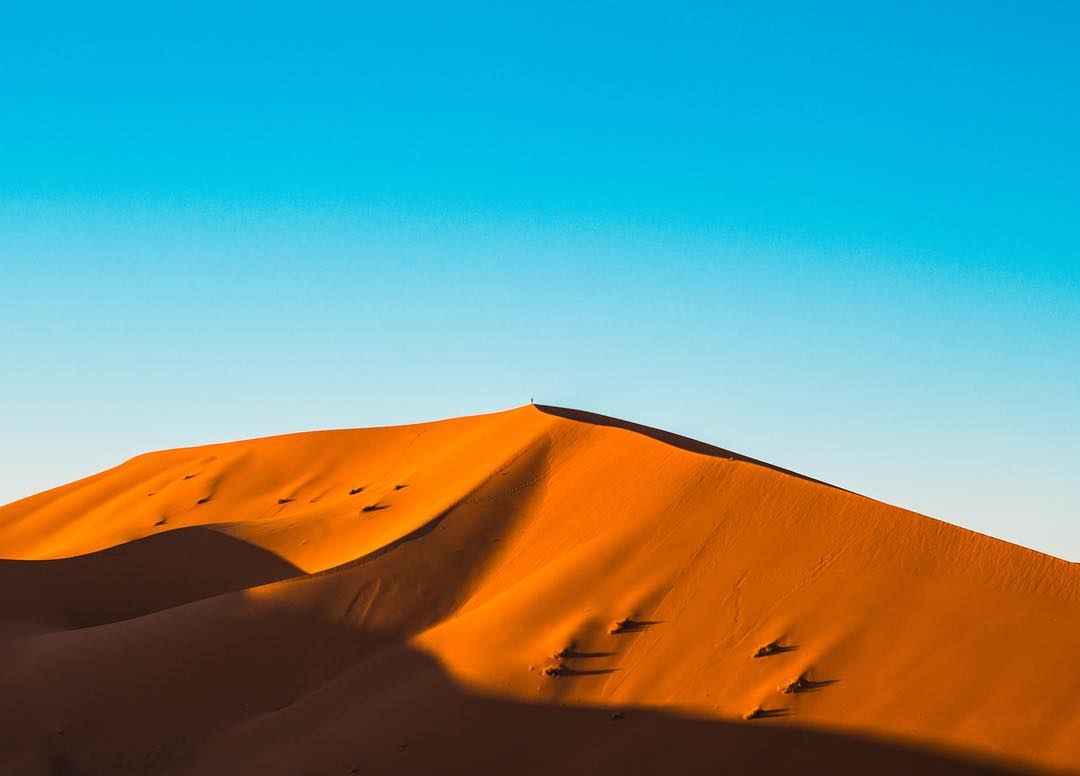 ---
Where's your favourite place that you visited?
I would say my favourite adventure has been the Atlantic row, it was just an incredible experience from start to finish – experiencing a capsize, and a hurricane at sea are experiences I will never forget. The favourite place we have been to would have to be Patagonia. That place is so raw and wild, yet utterly breathtaking. We cycled 1600km bikes, ran 80km through the mountains and covered 100km on SUPs, and it was totally mind-blowing. Brutal but incredible.
---
Do you ever see yourselves settling down in one place?
Absolutely, we both own houses so have settled somewhat. We love to travel and see the world in various ways, but are always keen to return back home to the UK.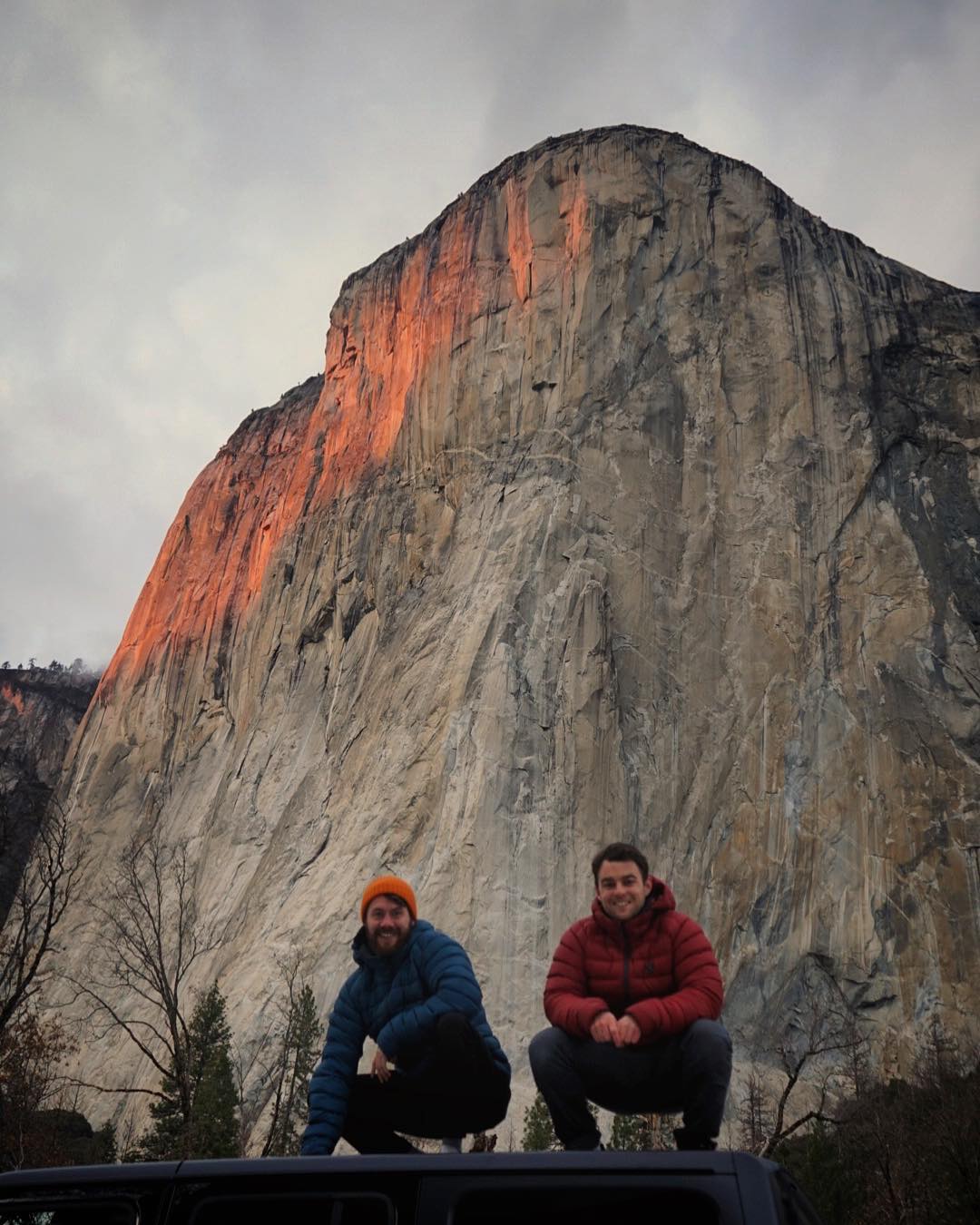 ---
What does happiness mean to The Tempest Two?
A few things I suppose. I think a big one is freedom, and that comes with both travelling, and starting your own business. The ability to make decisions that directly affect you, and those you care about is pretty fulfilling.
---
What would you say to people reading this who are wanting to go travelling? Any advice?
In short, go. There is no set time you have to be away for, or set places you must see. But it has to start somewhere, and that commitment is often the hardest part. Putting timelines in place, or itineraries together without knowing where you may actually like is hard. Plan loosely, but not too much, as those plans will inevitable change, so keep flexible.
---
Are there any messages you want to spread whilst doing all these incredible things you've been doing?
Remove the word "can't" – it sounds so simple, but it is a toxic word that stops all creativity and opportunity almost immediately, and is prevalent in so many of our conversations. From travel to fitness. "Can't" closes all the doors to possibility before the idea even gets explored.
---
You can find The Tempest Two on  Twitter        Instagram       Facebook
Interview by Chantelle Brown