Seven years, seven surgeries. After suffering from a car accident in 2014, Vanessa Ruck's life, as she had come to know it, was changed. An on-going battle to recover her full fitness, Vanessa overcomes her suffering with an inspiring level of positivity and strength.
On an otherwise ordinary day, Vanessa was heading to the lake on a bicycle when the momentary lapse in judgement by one person to jump a red light dramatically changed her life. Struggling through mental and physical pain, Vanessa has powered through several surgeries, including the reconstruction of her hip and shoulder. After discovering the world of motorbikes both on and off the road, Vanessa Ruck started Youtube channel "The Girl On A Bike", which is dedicated to motorbikes, travel and her experiences. I was fortunate to have had the chance to speak with this incredible woman and find out more about her gripping journey, as well as what's to come in the future!
Q&A with Vanessa Ruck, by Skylar Grace
---
Hi Vanessa! First of all, thank you for this opportunity. I'd like to start this off by talking a little bit about your enthusiasm for motorbikes. How long after your accident did you discover the world of motorbikes, and what initially drew you to them?
Surprising to many, I didn't grow up with motorcycles – I wasn't a small kid 'braaping' around at an early age. I was into the world of four-legged friends and obsessed with horses.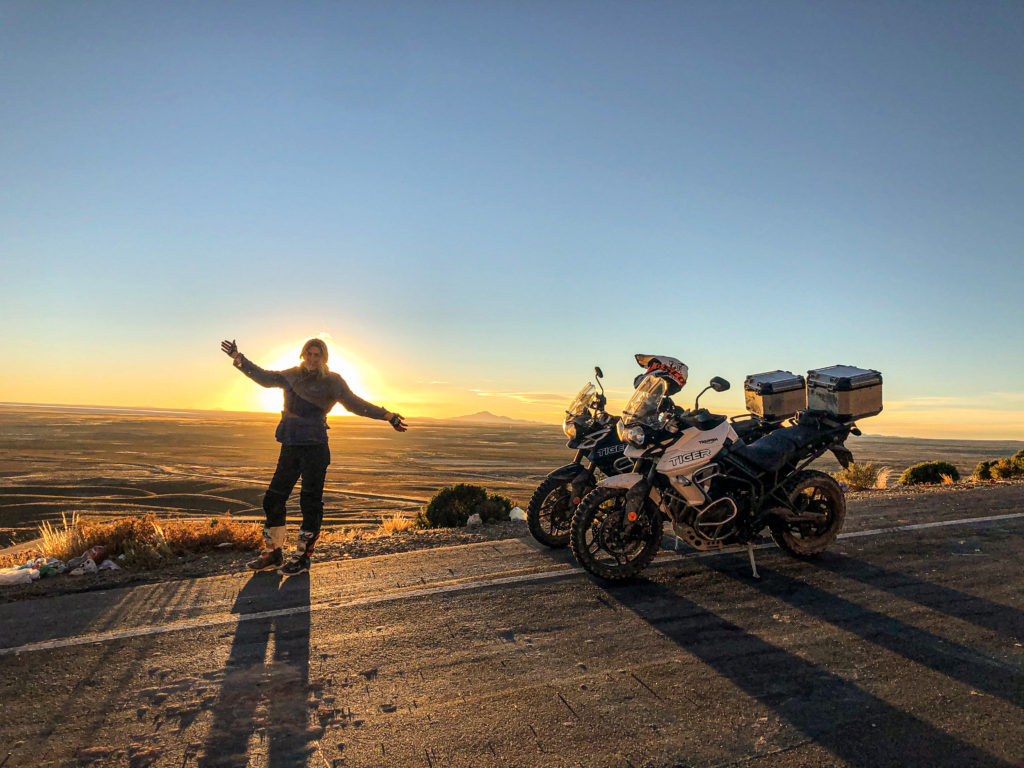 Pre-accident, life was all extreme sports, kitesurfing being the main one. With my body 'broken' I had to adapt, but as my recovery continued, I sought more adventure. The road riding on my Harley-Davidson earlier in my recovery had me loving bikes, but I can't emphasise enough how hard it was to get back out on the road after the accident. It was terrifying and a huge mental hurdle to overcome. But I fought on, determined not to let the accident in my past hold me back, on top of the physical injuries I was battling. Then over time, as my body recovered, I wanted more – the fun and the adrenaline. It was this that made me look to off-road riding.
I could combine more adrenaline, the physical, and the adventure together. It seemed perfect. I didn't know in my mind hard enduro was going to be my end goal… let's just say it's escalated! Hard enduro is the ultimate in pushing the bike and body to its limits, but riding gives me culture, scenery and distance that I've just fallen in love with..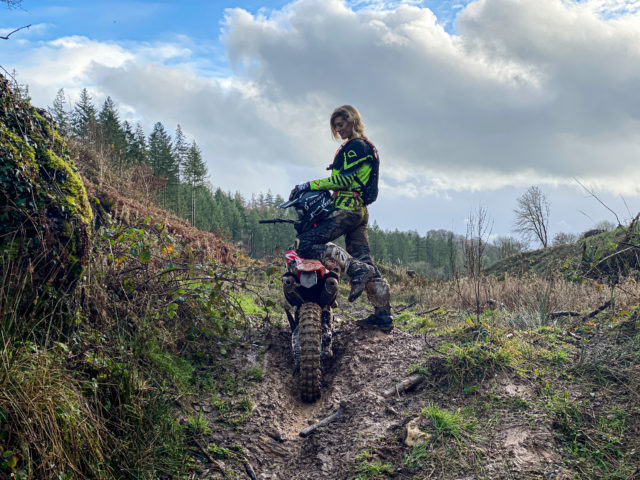 There is not a day that goes by where I'm not aware of the physical implications of the accident. From simple things like getting stuck in a tight jumper because my shoulder doesn't function like it used to, to pushing on through pain, picking up a 100-kg motorcycle in the mud. In many cases, pain is the body's way of telling you to stop and rest. However, once you've had significant injuries, it's possible that the pain just never really goes away. If I always listened to the pain and rested, I certainly wouldn't be racing and competing.
The key for me with all of these types of riding is the one great thing they have in common, and that is the ability to explore, experience new things, learn and travel. I've now ridden in Texas, UK, Spain, Andorra, The Bahamas, Ukraine, Dominican Republic, Bolivia – a huge chunk of Europe. I just can't get enough! The scenery and cultures you can explore on two wheels is incredible. I'm looking forward to making many more adventures, most likely in countries I wouldn't have landed in if it wasn't for the bikes.
Outside your YouTube channel and new-found love, were there any changes to your perspective on life that you didn't expect?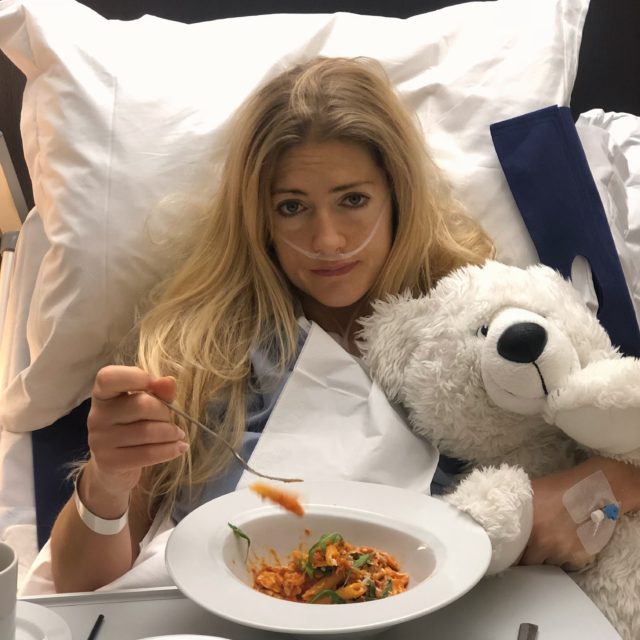 I've learned that these battles are here to make us stronger. While shattering the world as I knew it, closing so many doors, it also opened others and has taught me things that have helped me grow stronger and more resilient. I have a new level of appreciation and gratitude and an energy to be the best version of myself – even if that person is a slightly reconstructed person.
I've also asked for help, it's ok to ask for help. I believe that we all need help and support once in a while. And this is perfectly fine. Life is tough enough and we cannot and shouldn't expect that we can do it all on our own. There are lots of different types of therapies that could help different situations.
Motorcycles, something I started post-accident, have become my love and passion. If you'd asked me seven years ago whether I would be racing off-road motorcycles I'd have probably choked on my drink! But life takes us on some amazing journeys.
With that in mind, was there ever a time during your journey where you felt upset over what you went through but grateful for where it led you?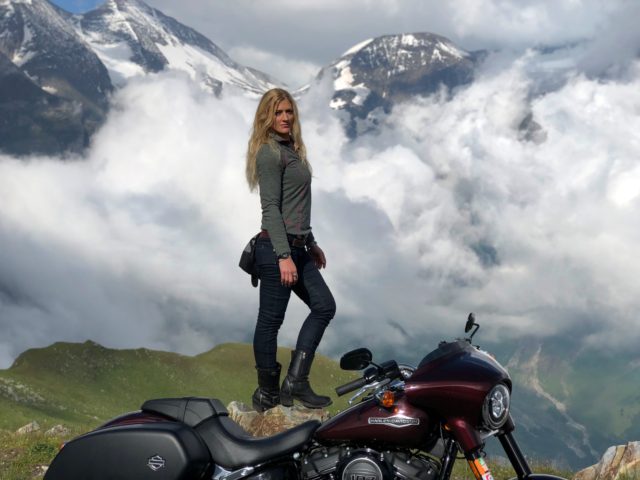 Absolutely. Following my accident there were many dark moments, times when the world seemed to be towering in on me. Our journeys can hurt like hell and make absolutely no sense, but giving up would be a waste. Instead, I set goals, starting small like making it to the toilet on my own or putting my own socks on, to swinging my leg over a motorcycle and battling crazy terrain in extreme enduro. The goals drive me forwards and saw the start of The Girl On A Bike.
Beyond the physical implications, I was on a roller coaster of emotions; my body has changed, my daily activities, my ability to do sports, my views on the world, views on life, recovery and even pain have changed. When people say 'recovery', you typically think of returning to how you were before the accident, before the illness or the life-changing event. But there is no going back. You do not merely recover, you reinvent yourself. There's so much you learn as you fight through and find strength you never knew existed. You learn things about your body unbeknown before, it's an irreversible journey. I am now a stronger and more determined person than ever before. I'm more grateful than ever for what I do have, more thankful for the wonderful things around me. I have a fire in my soul only this type of recovery could light.
Is there anything you've learned during your journey that you think everyone should know or experience?
In terms of mental and physical pain, I would not wish that on my worst enemy. But in terms of the new appreciation, new sense of gratitude and perspective. What's worth fighting for, crying over, getting upset about. Yes, I wish everyone could have that. I also wish everyone could believe in themselves more. It's amazing what we can do when we put our minds to things. So many just drift through life not making the most of every day. But honestly, tomorrow might not come, so I really encourage everyone to make the most of every moment of our precious time.
You mentioned your accident has led you to travel through some amazing places like Iceland, Spain and Bolivia. Is there a particular place that has stuck with you?
Iceland 100%. That trip was mind-blowing.
Over 2.5 million tourists visit Iceland each year to see the big sights. Hot spas, waterfalls, glaciers, geysers, tectonic plates and lava fields. They pack into coaches or hire cars. But riding here on off-road bikes changes your perspective. We can discover the must-see spots from the less-trodden tracks, skipping the crowds, and seeing things most tourists might only glimpse from the plane window. We rode up close to Hekla, slept below the Myrdalsjokull Glacier, recharged in an abandoned spa, explored huge craters without a soul in sight, picked across lava fields, crossed valley basins and crested mountains riding volcanic ash berms. It was riding heaven, combined with cultural and geological discovery. A trip only motorcycles can make possible.
I know it's been difficult to travel lately, but do you have any plans for places you're hoping to travel to in 2021?
Something big is brewing, yes! It involves bikes… ok, that's obvious. Here are some clues; it's going to be the toughest thing I've ever taken on. I might not finish. There will almost certainly be tears, pain and many moments where I want to give up… But I'll be darn sure as part of the team to give it my ALL!
I've joined the team under the tagline "Because I Can". Being honest, we're a rather eclectic group of riders, all with our mental and physical challenges, but we've decided to set our sights on something terrifyingly BIG.
The concept is to set the ultimate challenge and not to pursue it recklessly, but to prove that through planning, training and dedication, you can develop skills and become resilient enough to take on any challenge … AND most importantly, prove that anything is possible, if you put your mind to it!
So it's something big we're training for… will we make it? Now that's something we'll only know with time. Stay tuned for more news on this!
That sounds so exciting! Out of curiosity, if you could only travel to one place in the world – where would you go?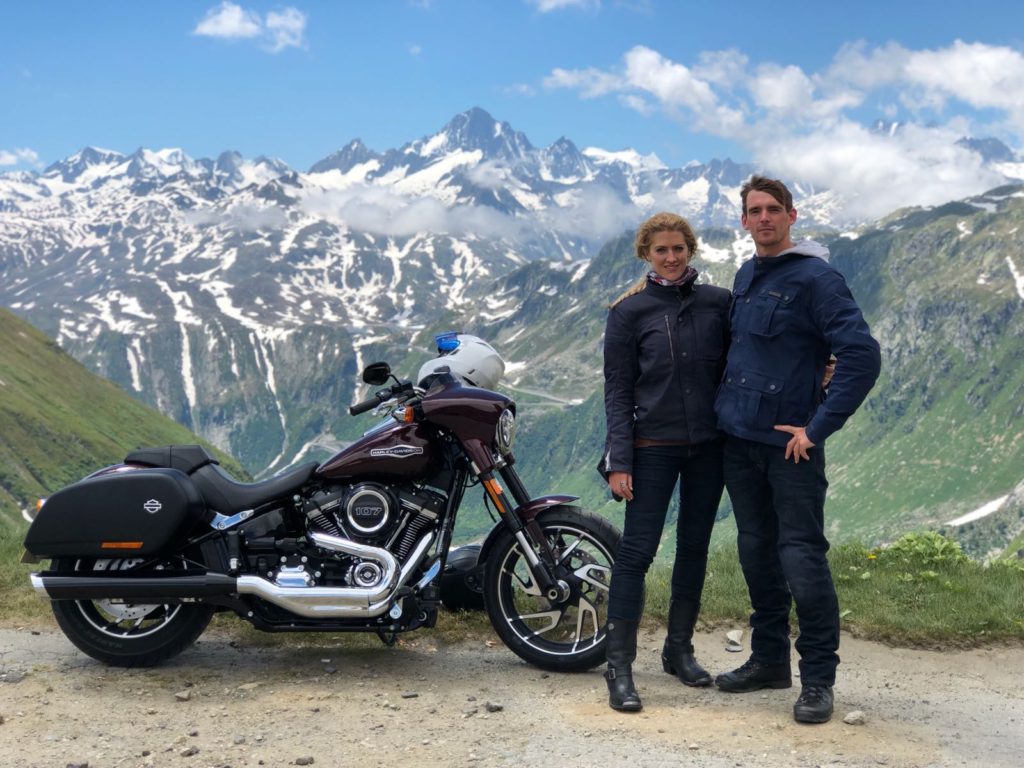 Home with my husband. Sorry, it's a sad, soppy answer, but he's my soul mate and partner in adventure. Life is all about relationships and experiences and I just love everything we do together, so it would be anywhere he is!
If that happened to be a remote island in the Bahamas, like where I used to live, or on the side of a mountain with snowboards or the Sahara desert on bikes…that would be extra ace!
Lastly, if you had to pick a favourite bike out of your collection right now, which would it be?
Buddy, my Husqvarna TE 250i. I simply love the pain, burn, and satisfaction of conquering the terrain we ride together.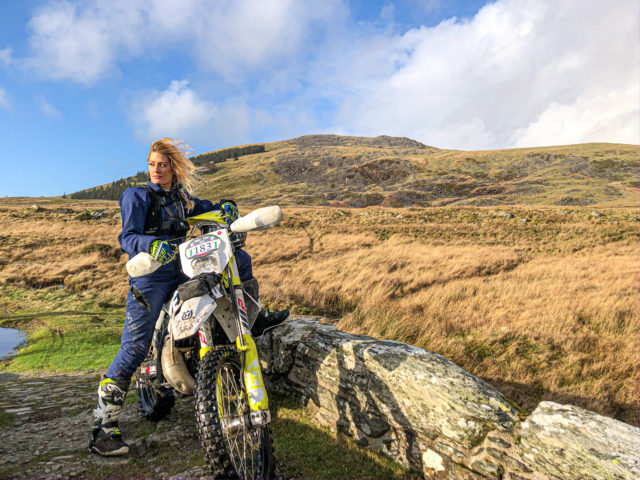 ---
Q&A with Vanessa Ruck, by Skylar Grace
If you've been inspired by Vanessa's story, make sure to check out her social media accounts linked below!
Website – thegirlonabike.com
Instagram – instagram.com/thegirlonabike
Facebook – facebook.com/thegirlonabike
Youtube – youtube.com/c/TheGirlOnABike
Tiktok – tiktok.com/@thegirlonabike