Famous for its Roman-built baths, Bath is in the valley of the River Avon and is the largest city in the county of Somerset. The city became a spa around 60 AD, when the Romans built baths and a temple in the valley and it became a popular spa town in the Georgian era, as its wealth of Georgian architecture attests.
This pocket guide gives you tips to make the most of a whistle stop tour of this UNESCO World Heritage Site.
Where to stay
For the ultimate in Georgian grandeur, try the Royal Crescent Hotel & Spa, a five-star hotel with 250 years of history. Each of its bedrooms has been uniquely designed combining "five-star character and modern-day charm". Choose a room with a floor-to-ceiling view of the historic Royal Crescent lawns, or overlooking the hotel's secluded gardens.
No.15 Great Pulteney can be found on the one of the grandest streets in Bath and combines artisanal food, luxury spa treatments and individual spaces. Contemporary art and artful lighting, this boutique town house was awarded Outstanding Hotel of the Year at 2017's Independent Hotel Show.
Just eight minutes' walk from the Roman Baths and Bath Abbey, and only 11 minutes from the train station, is The Thief. Its minimalist rooms are bright and airy and some have freestanding baths. The hotel offers free breakfast and pets are welcome.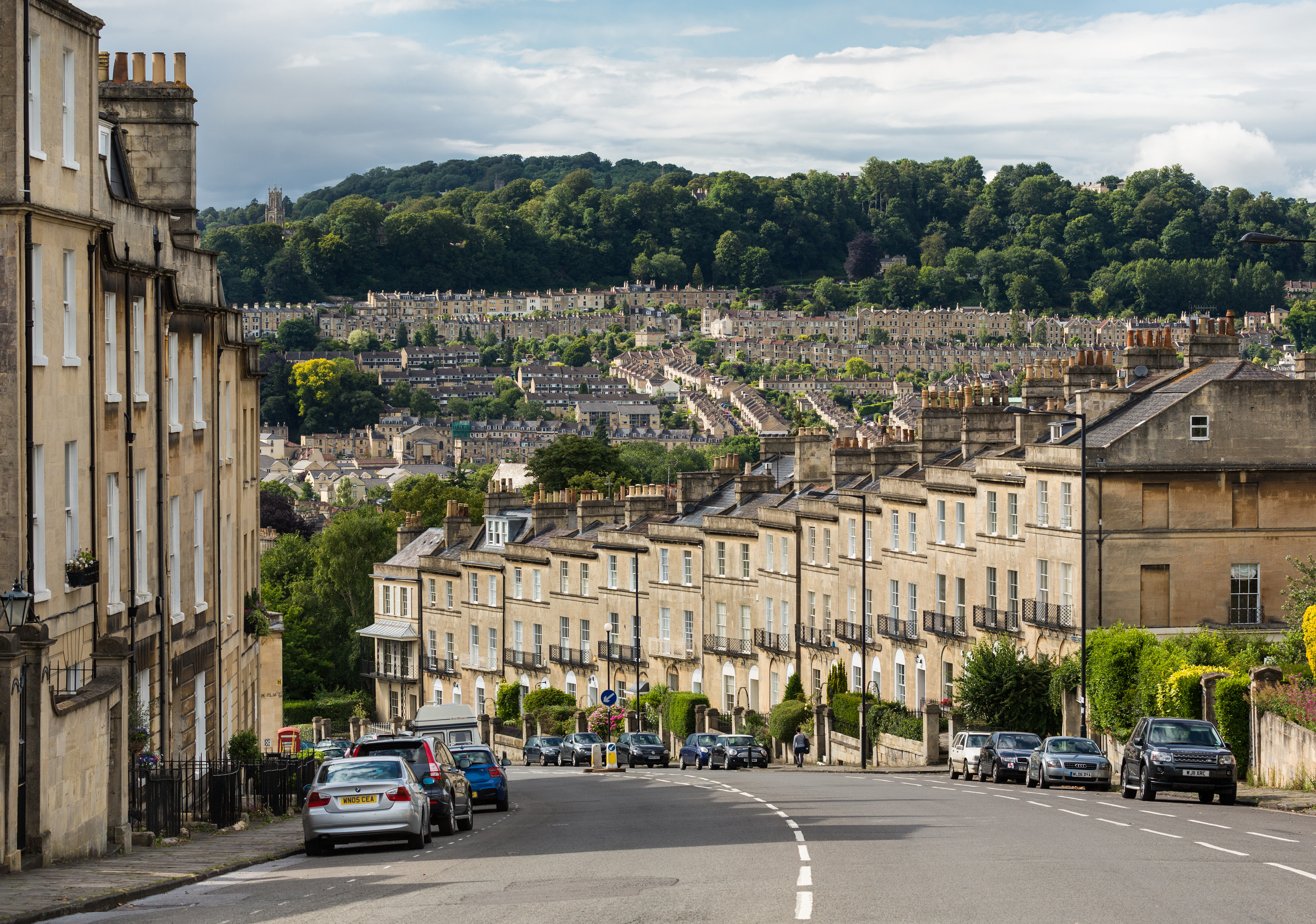 Where to eat
You cannot visit Bath without taking part in the Battle of the Buns.
In one corner we have the Bath Bun, a sweet roll sprinkled with fruit and crushed sugar. In the other corner is a light brioche-like creation known as Sally Lunn's Bun. These buns have battled for supremacy for centuries. You'll simply have to taste them both to decide which is best for yourself.
Sally Lunn's is a world famous tea and eating house in the centre of the city, housed in one of the oldest houses in Bath. It includes a museum that shows the actual kitchen used by legendary Huguenot baker Sally Lunn to create this legendary bun and is the only place to try this world-famous treat.
The Bath Bun was invented by eighteenth century physician Dr William Oliver. Originally made from a rich, sweet egg and butter dough topped with crushed caraway seed comfits, today's bun is still made from sweet yeast dough (often with a whole sugar lump in the centre). Try a Bath Bun at the Bath Bun Tea Shoppe or Hands Tearoom.
Clayton's Kitchen at The Porter is an informal restaurant located on the ground floor of a Georgian townhouse. Its food is excellent and it serves "kitchen classics" such as a venison steak burger or superior sausages and mash. Portions are large and prices are reasonable.
Of Bath's many appealing cafés (and there are plenty), Same Same but Different is laid back and does some of the best food. It serves breakfast, brunch and sandwiches from bread made by Bath's top bakery. In the evening, enjoy creative pan-European dishes in a bohemian atmosphere.
Where to shop
Bath is a compact, visitor-friendly city and, whatever you're looking for, you'll probably find it.
SouthGate is a lively retail complex that is home to big brands that grace many high streets.
In the heart of the city around Bath Abbey is a maze of alleyways and passages just begging to be explored.
The Guildhall Market on the High Street has been a hub of commerce for more than seven centuries and you'll find flowers, cheese, ironmongery, silver and leather goods for sale. In the Upper Town along George Street you'll find a miniature antiques quarter full of eclectic independent shops.
Bath's Georgian past and modern present blend together in the streets around Milsom Place. Here you'll find Jolly's, the UK's oldest department store, now housing House of Fraser.
For the artisan quarter, head to Walcot Street – vintage and bespoke good abound. There's also a flea market every Saturday, where you're bound to find something rare and unusual.
What to do
Britain's finest Georgian city has beauty buildings everywhere – nearly 5,000 listed buildings can be found on its streets, many built from the honey-coloured Bath stone.
Visit the iconic sweeping curve of the Royal Crescent townhouses, and The Circus which blends classical Roman and British Pagan architectural influences. The elegant Pulteney Bridge is another Bath original, and one of only four such structures left in the world – you'd need to go to Venice or Florence to see another like it.
Bath has more museums per square mile than any other city in the UK and plenty to choose from, such as the Jane Austen Centre, No.1 Royal Crescent, Fashion Museum, Holburne Museum and the Museum of Bath at Work.
Immerse yourself in history in the Royal Baths and see how Bath's former residents relaxed all those centuries ago. Drinking the mineral-rich waters is said to be a healthy remedy for numerous ailments. Try some from the spa fountain for yourself, in the elegant Georgian Pump Room Restaurant.
If you're feeling energetic, ascend the breathtaking 212 steps to the top of Bath Abbey Tower for equally breathtaking views of the city and the countryside that surrounds it.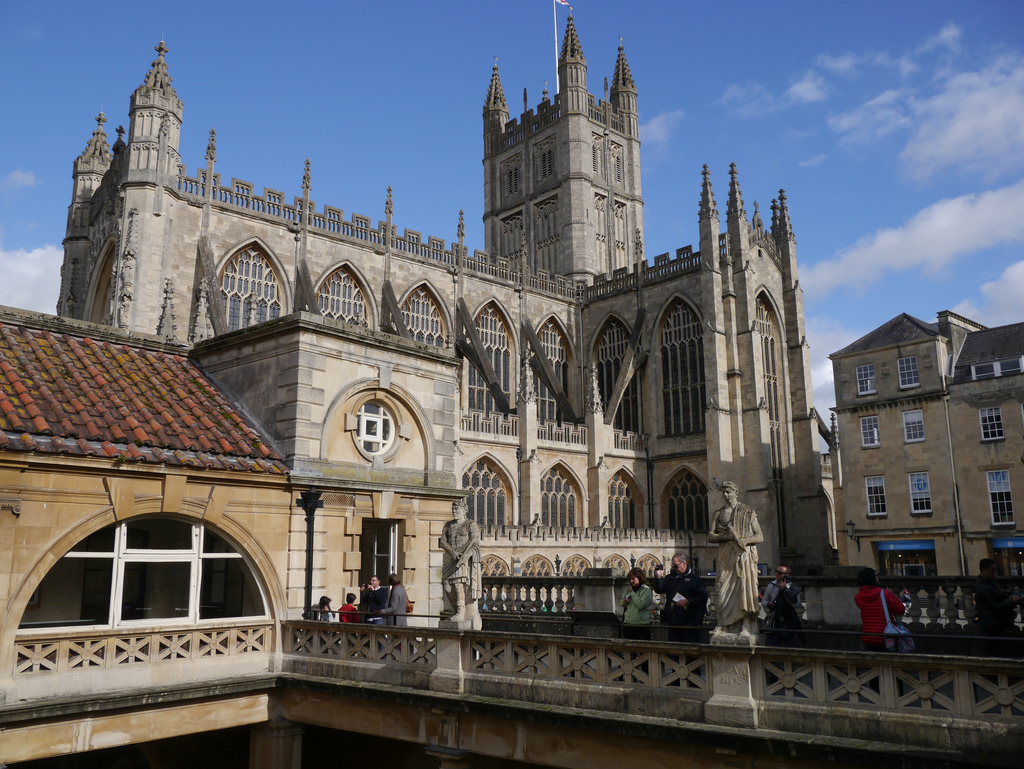 How to get there
Parking in Bath is expensive and the route in and out of the city can get congested, so public transport is a sensible option.
Trains from London Paddington to Bath Spa take around 90 minutes on Great Western Railway – book well ahead for great ticket prices. Less convenient, but often cheaper, are the services from Waterloo via Salisbury. If you're coming from the north of the UK, change at Bristol Temple Meads.
The bus station is next to the train station for anyone wishing to arrive by National Express.
&nbsp