Paris is the heart and capital of France. Its 19th-century cityscape is crisscrossed by wide boulevards and the River Seine. Paris is the most densely populated European Union city, with an estimated population of 2.141 million (1 Jan 2019) and especially known for its museums and architectural landmarks. We spent 3 days in the 'City of Love', and here's our top tips on travel, accommodation, and site-seeing…
Getting to Paris
It's less than 300 miles from London to Paris yet so many people living in England haven't visited the beautiful capital of France. Due to it being so close, transportation options to get there are aplenty. The cheapest option is to drive, but I wouldn't recommend this because it's very busy and the French drive in a different manner, so it's probably not worth the stress getting used to the road rules! You can also take the Eurostar, which is advertised from £29, but it's very unlikely you'll actually pay this amount unless you book really far in advance and travel at off-peak times.  Finally you can fly, which is what we did, from Heathrow straight to Paris. On the way there we flew with Air France and returned via British Airways. The trip was around £100 each for a return. Air France were amazing – they provided free drinks and a cake on the flight (this includes wine as an option so you can get in the French spirit before even arriving). The seats were extremely comfy with lots of leg room and a large selection of games and movies – just not enough time to watch them as the flight time is just 40 minutes!
Paris Hotel and Travel
We took a taxi straight to our hotel called Istria Montparnasse, which was conveniently located in the centre of Paris and right on the corner to the Metro station Raspail. A continental breakfast is served from 7am which was nice, and the standard double rooms whilst small, are clean and the bed was extremely comfy.  The taxi airport transfer is around a 40 minute trip each way and cost £70 both ways – we used Groupon to get a cheaper deal, as the cost is usually around £100. With the help of colours and numbers, the Paris Metro line was very easy to understand and quite cheap! A single journey ticket was just €1.90 or a book of 10 tickets cost €14.
Sites in Paris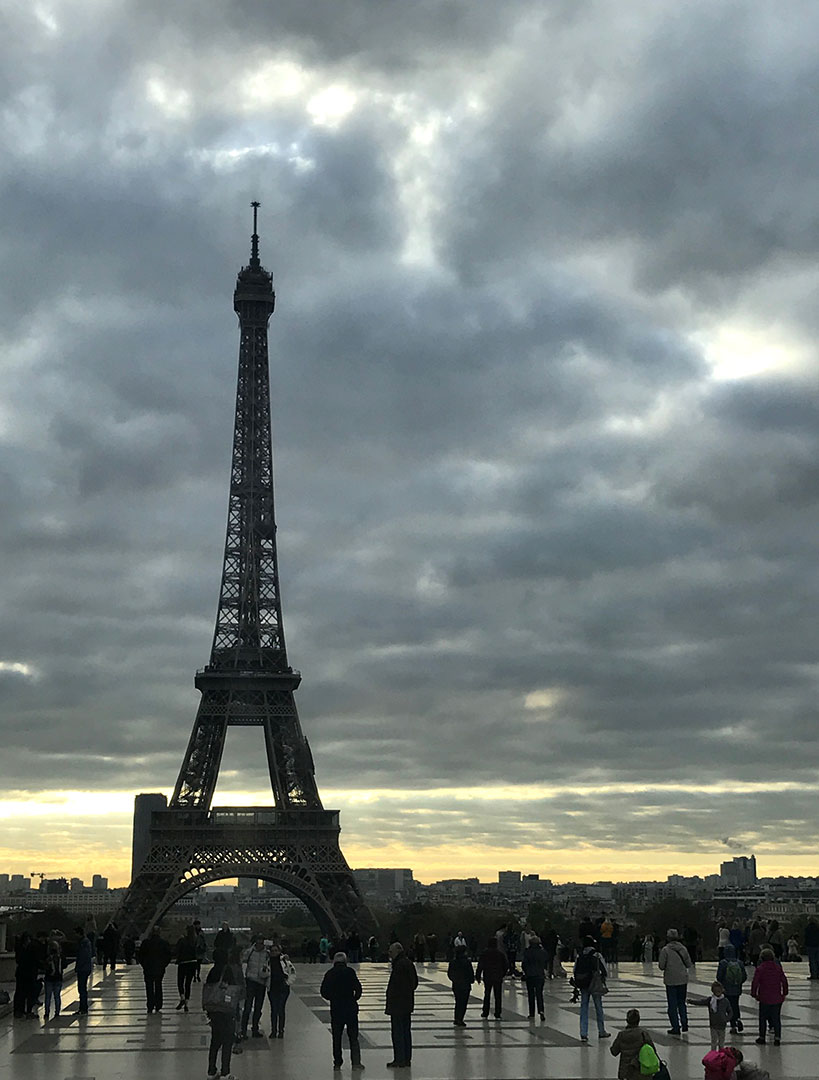 The Eiffel Tower is a must – don't just look at it, go up it! Lifts take you to the bottom, middle and top sections, which offer amazing views, assuming the weather is ok. We checked the weather before going so we could book the Eiffel Tower tickets in advance, and not just rely on luck! It was worth it too because the sky and views were very clear. Because of this we decided it wasn't worth going right to the top (upgrade costs just €6 per person), which we later regretted because friends told us you can feel the tower wobble if it's windy (which it was) and that sounded exciting.  The Eiffel Tower visit was a tour trip costing £62 per person, and amazing value for money as it included an hour's guided coach trip around the city, tickets up The Eiffel Tower, plus a 2 hour guided boat trip through the city.  I thoroughly recommend this tour.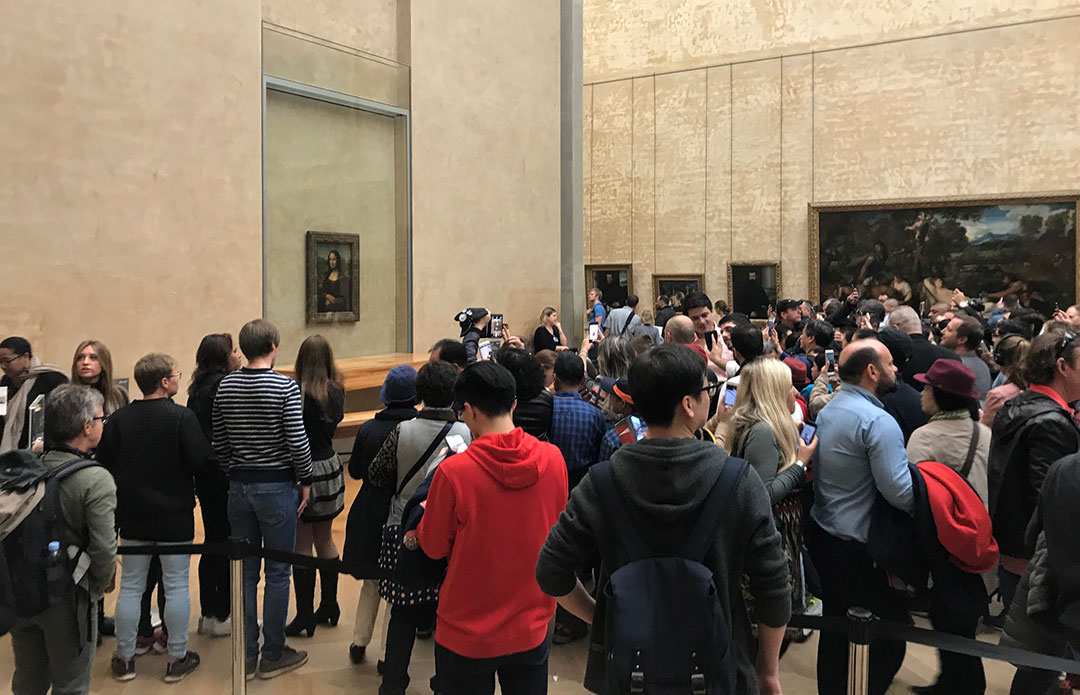 Louvre Museum, the world's largest art museum, is home to many world famous paintings, statues and architecture including Mona Lisa and Venus de Milo – obviously there are some of the worlds most famous and superb art at Louvre, however, the visit was slightly disappointing in my opinion. You'll spend about an hour and a half walking around and whilst there's a lot of art to see, it gets very busy and the main attraction for me was Mona Lisa, which is a lot smaller than I had expected with a huge amount of people trying to get close to the painting. It's constantly guarded and roped off so you can only get within around 5 metres.  There's of course so much more to see though, and for people who have a strong love for art, it's a must and costs €14 per person.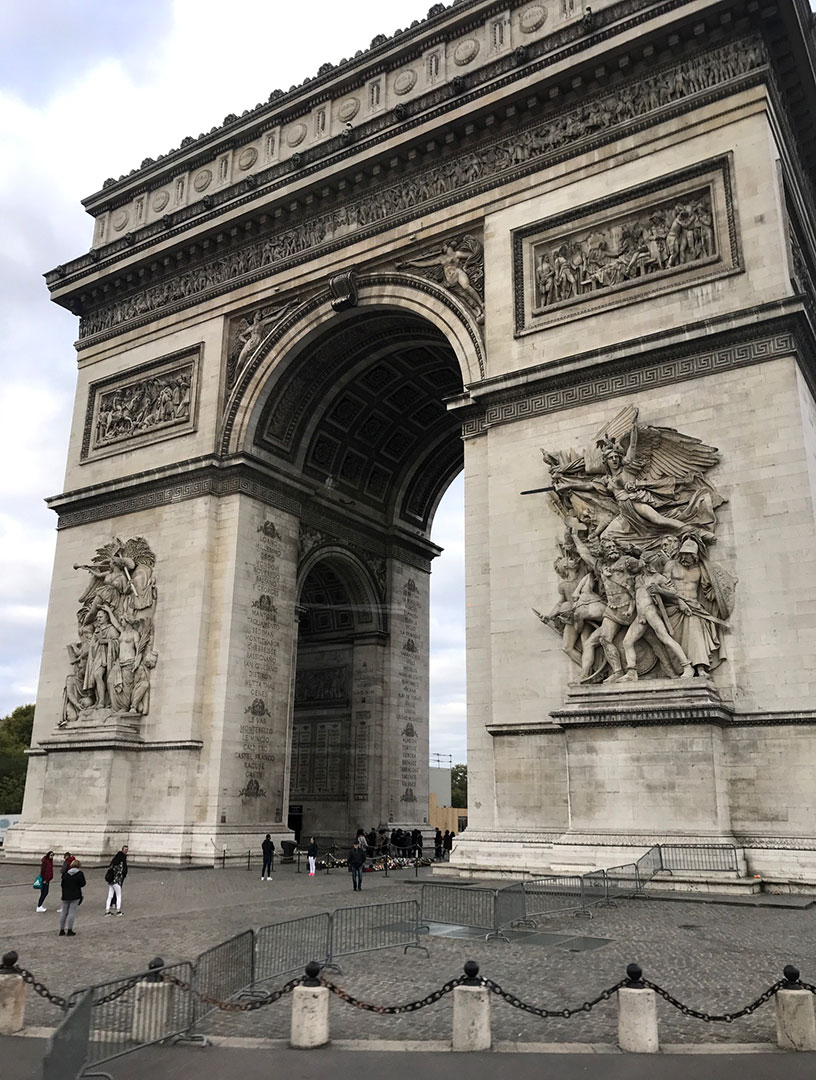 Ending at the Arc de Triomphe, Avenue des Champs-Élysées runs for just under 2km (1.2 miles) and is 70 metres wide. It's a very popular stretch, known for its theatres, cafés, and luxury shops. If you're taking a partner, it's the perfect place to treat him/her to a special gift. This area of Paris is an iconic landmark, often referred to as "the world's most beautiful avenue". Most shops remain open until 8pm, some a little later on Fridays and Saturdays, until 10pm.
There's so much more to see in Paris, including the Arc de Triomphe, Basilica of the Sacré-Coeur, Army Museum – Les Invalides, Centre Pompidou, Palais Garnier, Place Vendôme and many more fascinating buildings, museums and landmarks. It's a beautiful place, and no wonder is known for being called the 'City of love'. If you're heading there soon, why not check out our top spots for taking pictures! I would definitely recommend visiting Paris if you haven't already.