Unmistakably, the Dominican Republic is known for sun and it's white, sandy beaches but in Punta Cana,  there are hidden corners of floral expanses, forests and jungles where previously mentioned beaches are no longer the focal points. Punta Cana has everything you want in a relaxing holiday destination, but there are some important details you should know before you board the plane…
Pre-book Airport Transportation:
The airport experience can be stressful if you're not prepared. After collecting your luggage, you're instantly met with men trying to offer you transportation services – everyone will try to "help" you but ultimately you're the prey they don't want their competition to have. Taxis are safe but you have to fight your way through a mass crowd of people before you find one. Overall, booking ahead of time will be most beneficial – going through your hotel or a reputable company will mean you won't have to deal with the stress of it all.
Ignore The Clouds On Your Weather App:
Due to Punta Cana being a tropical place, the occasional rain and clouds do appear but, this is only for short periods of time – don't let your weather app put you off. Even if there is the slightest chance of clouds or rain, the weather report will look like it's going to be cloudy all day, which is rarely the case (unless there's a major storm ahead). So relax and enjoy the warm temperatures that average in the 30s with sunshine throughout.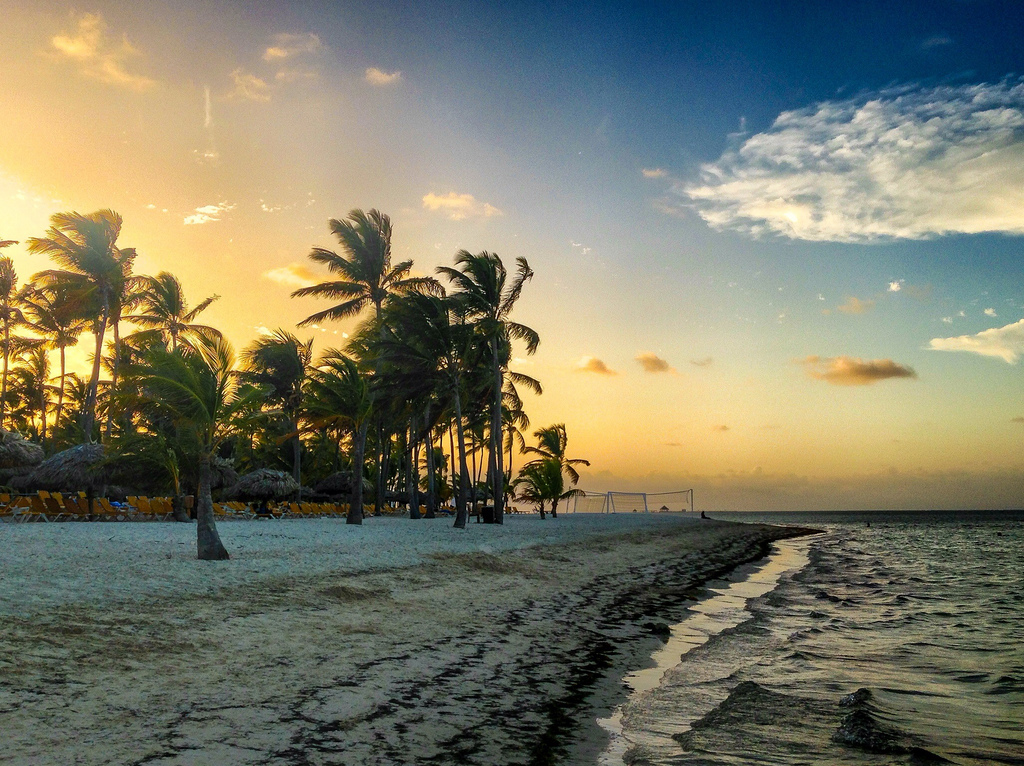 Respect The Local Customs:
It's important to abide this wherever you travel but the Dominican Republic is an island with strong Catholic roots which makes beach nudity something they don't par-take in. So, when in Punta Cana, remember to remain modest – you'll have to accept those tan lines.
Tourist Destination:
Punta Cana is developed specifically for tourism. So, while there are beautiful jungles and vast green expanses, most are far from hotels. It's similar to Cancun where there's hotel after hotel with very few secluded areas.
You can drink the water:
The majority of the hotels and resorts only serve filtered water and ice, which is safe to drink. Be sure to double check first, but it's rarely an issue for tourists.
This resort town is the Dominican Republic's hot tourist spot and rightfully so. Just make sure you do your research on local customs before heading out there and you'll find it easy to relax in paradise.
&nbsp