The Azores, two hours' flight from Lisbon, Portugal, are volcanic nine islands that promise dramatic landscapes, breathtaking views and one of the top 10 whale watching sites in the world.
For the most colourful time in the Azores, head there in the late spring/early summer. The islands' famous flowers bloom in a splendid array of colours, and the weather is perfect for outdoor pursuits, such as hiking the around Capelinhos volcano on the island of Faial or swimming with dolphins. Access outside the spring and summer months can be difficult: temperatures drop and the weather worsens, with heavier rain more frequent and strong, cold winds.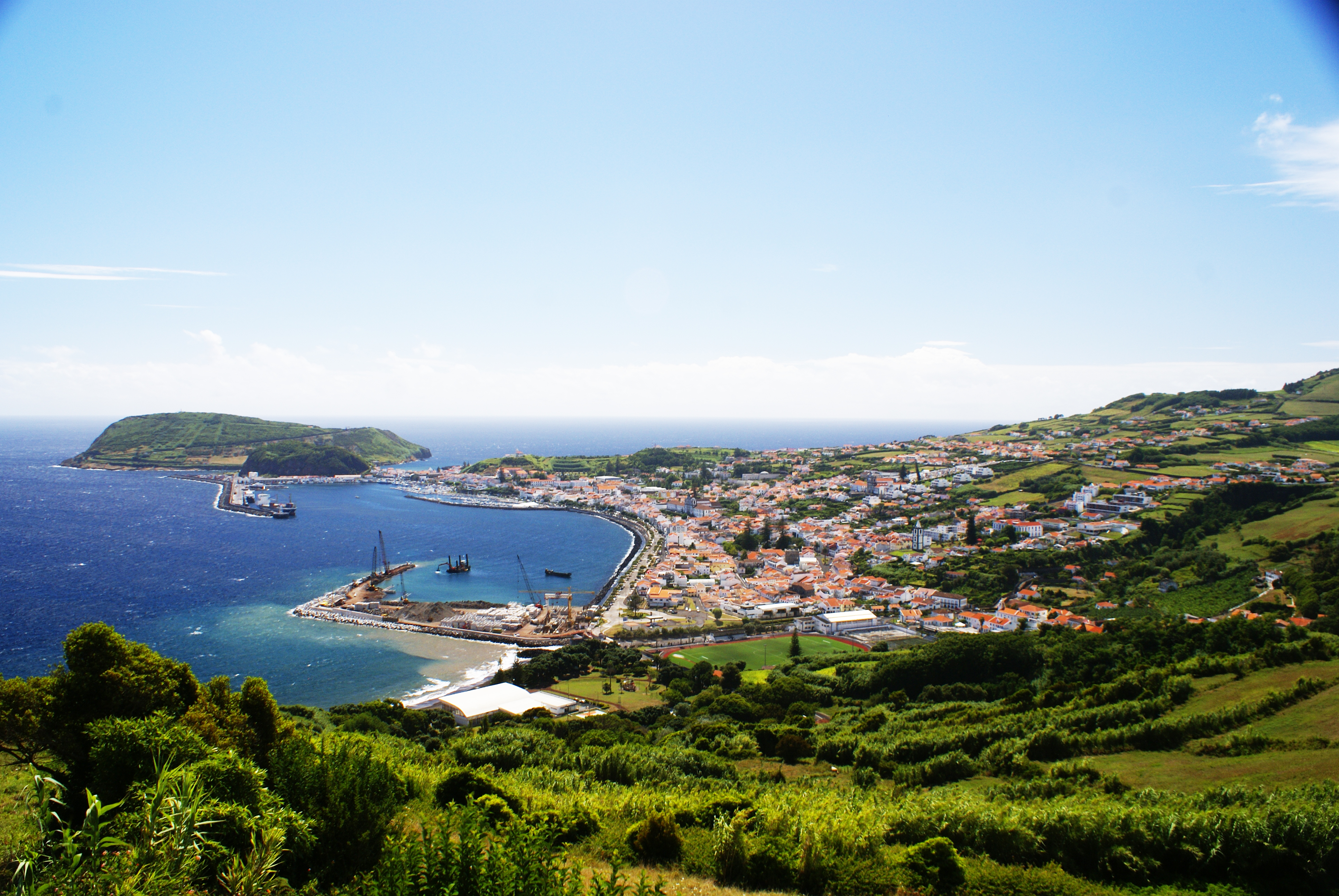 Each of the islands offers something different.
The largest island is Sao Miguel, the green island, home to the main airport Ponta Delgada. It's also home to one of the Seven Natural Wonders of Portugal, Sete Cidades: its Green and Blue Lakes are said to have been formed from the tears of a shepherd and a princess who shared a forbidden love. The Fogo Lagoon has the bluest waters lying in a 15,000 year-old volcano (currently dormant), and reaches depths of up to 30 metres. The lagoon is oval, a shape caused by a collapse at the top of the volcano around 5,000 years ago. The last eruption was in 1563.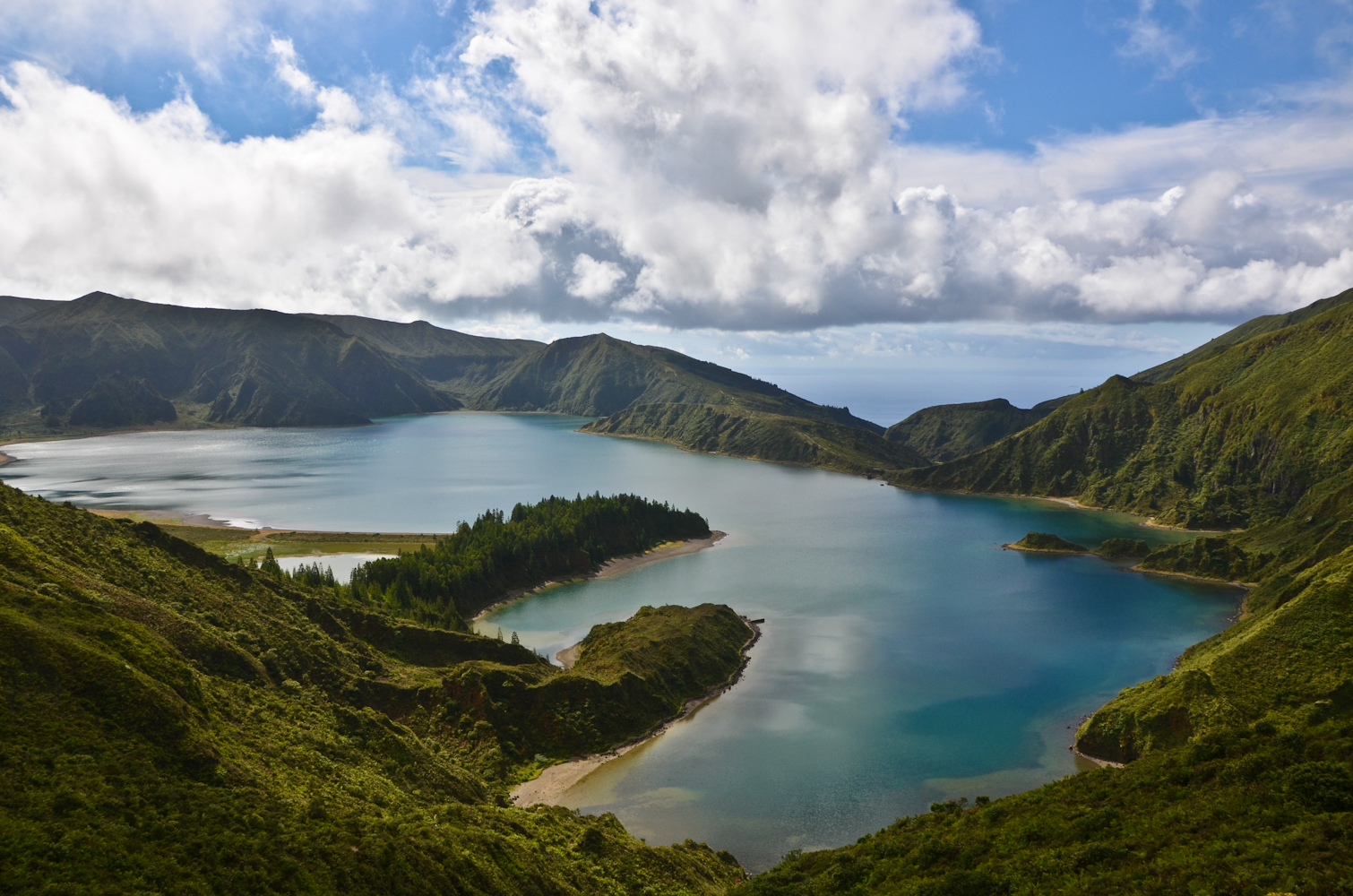 The least humid of the archipelago is Graciosa, the white island, so-called because of the island's land characteristics, which have given rise to several place names: Pedras Brancas (White Stones), Serra Branca (White Hills) and Barro Branco (White Clay). The island's landscape is punctuated with windmills with red cupolas (domes), reference to its previous cereal production, and a Flemish architectural reference.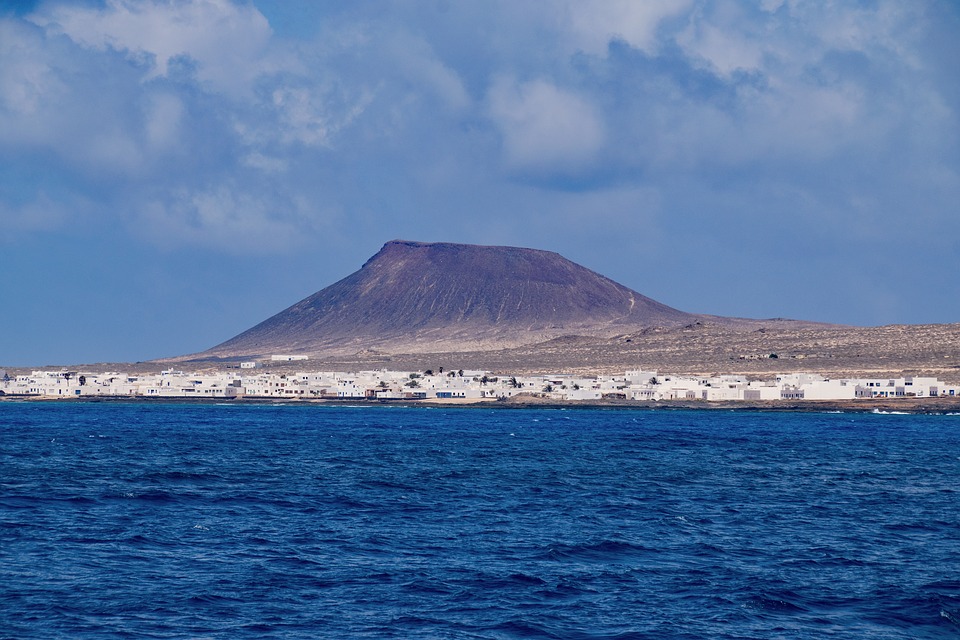 The most beautiful of the islands is Flores: waterfalls cascade towards the ocean, and the jagged landscape is softened with a blanket of green and tropical foliage. Crater lakes and secluded lagoons can be discovered on walks around this island, the best introduction to walking in the Azores. Flores has a quiet, natural beauty and is one of the best places for watching migratory and native birds, since as the blackcap and the goldcrest.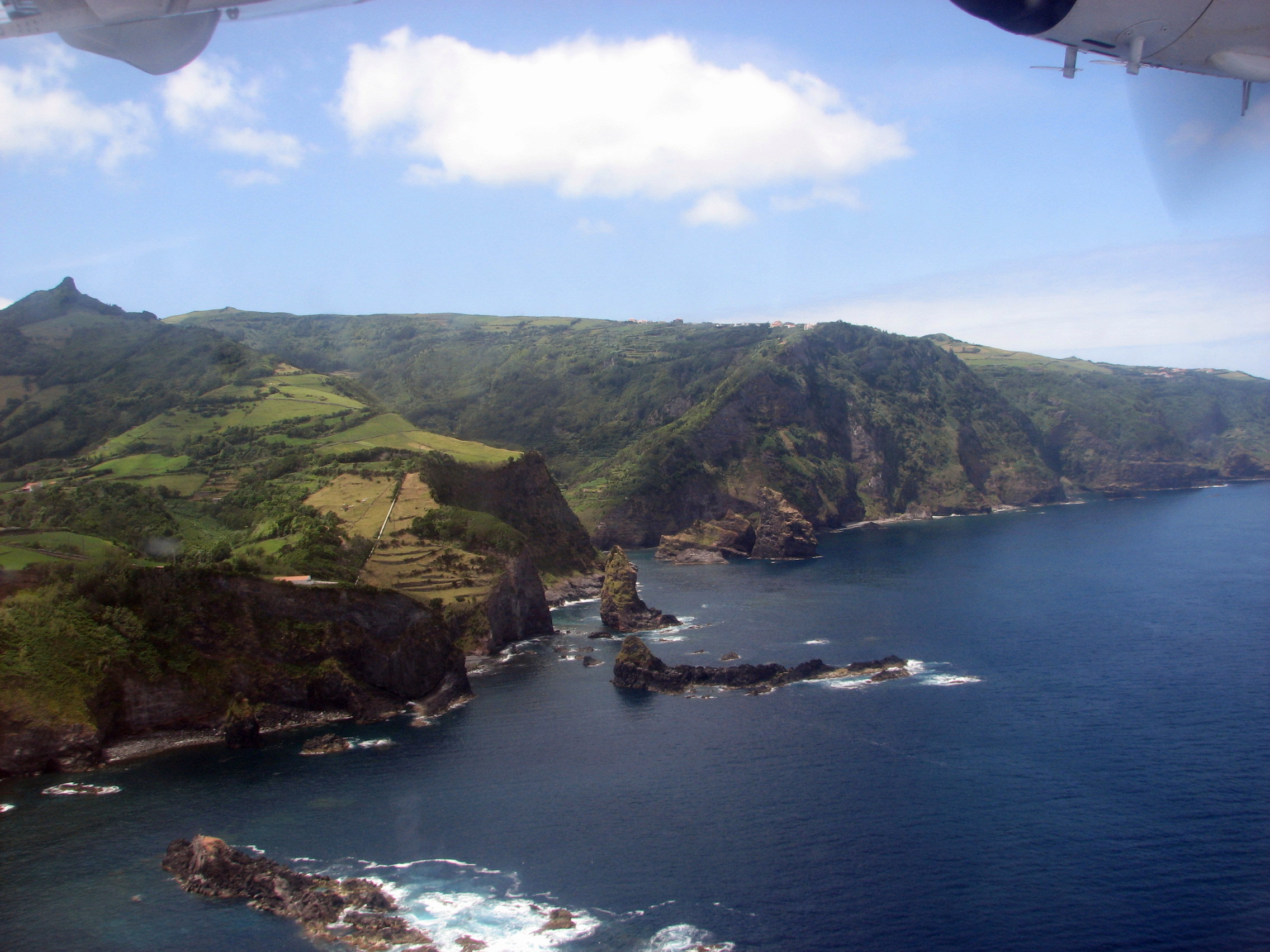 Top tips
Travelling between the islands is possible by flight (expensive) or ferry (time-consuming). It's worth noting that there is more than one ferry company operating between the islands, depending on which part of the archipelago you are visiting.
Hire a car in advance – there is public transport, but it's limited – but if you prefer to travel by taxi, negotiate a price before you get in.