Noble castles, rugged cliffs and cobblestone villages are trademarks of a UK staycation. From the bonnie North of Scotland to the sunny coast of Southern England and everything in between, here are some beautiful UK places to inspire your next weekend away.
---
The Malverns, England
Those looking to experience the English countryside for a weekend trip should try here. Situated in the county of Worcestershire, the Malverns cover a large area of the west midlands. Mostly known for the Malvern Hills, the Malverns are also popular for their rich gardens and charming country inns. For the best views the Malverns have to offer, go for a walk along the hilltops. Or, head to Little Malvern Court and Gardens to explore ten acres of garden and enjoy magnificent views over the Severn Valley!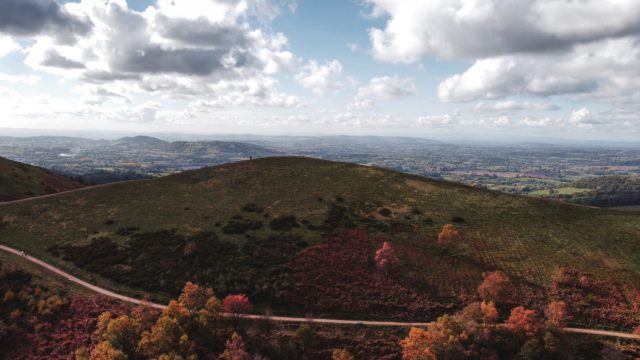 Fun Fact:
Take a walk through the town of Malvern, and you'll find over 80 working gas lamps, the very same kind that inspired C.S. Lewis' gas lamps in his Narnia novels!
Berwick upon Tweed, England
If you're looking for the perfect break, head to the most northern town of England. Rich in history and adventure, Berwick upon Tweed provides fantastic experiences with its secluded courtyards and remnants of medieval life. For a different kind of day out, head to Chain Bridge Honey Farm that sits on the border between England and Scotland. The farmhouses an informative but interesting museum on bees and sells products made from the wax and honey collected from their bee farm! The nearby Chain Bridge that the farm gets its name from literally bridges the gap between England and Scotland, meaning you can easily walk to and from both countries.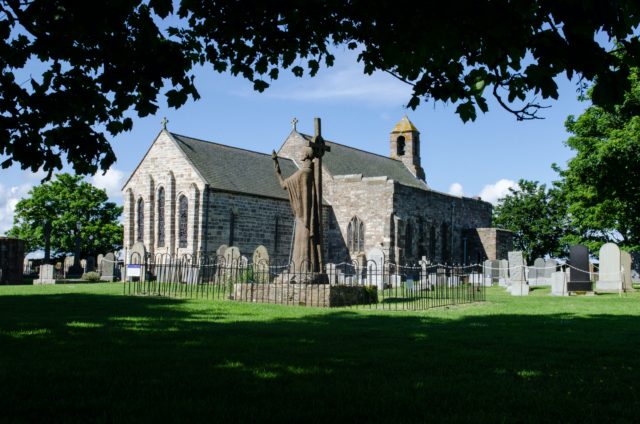 Fun Fact:
If the bees do not convince you at the Chain Bridge Honey Farm, then maybe you'll be tempted by the unique Double-Decker Bus Café that's parked there!
Conwy, Wales
For a historical weekend away, look no farther than Conwy. Located in Borough's county on the north coast of Wales, Conwy is encapsulated with gorgeous Welsh scenery and ancient stone walls. At the heart of this charismatic medieval town stands a proud, 13th-century castle. It's this very castle whose walls envelop Conwy. Built between 1283 and 1287, this impressive fortification served to protect the town from enemies. It's safe to say it worked, as the combination of the stalwart castle and its unyielding walls have preserved Conwy as one of the last surviving medieval towns in Europe!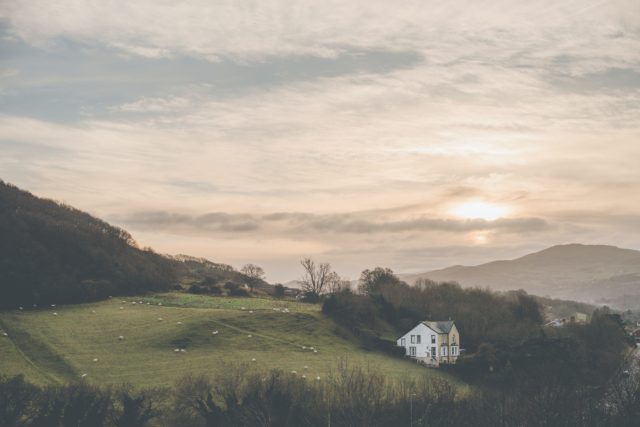 Fun Fact:
Conwy Castle has a twin known as Himeji Castle, which can be found in the Hyogo prefecture of the Kansai region, a large island in Japan.
Glencoe, Scotland
Couples looking for a weekend away NEED to go here. Voted Scotland's most romantic glen, it's no wonder why Glencoe is such a famous area. The stunning hillsides and picturesque streams inspire many people to travel here yearly just for a glimpse of its grandeur. But sightseeing isn't the only thing you can do! Golf, water sports, hiking, mountain biking and climbing are just a few of the options available to people looking for a more adventurous experience here. Or, if you want to take things slower, you can try one of the more relaxed walking trails!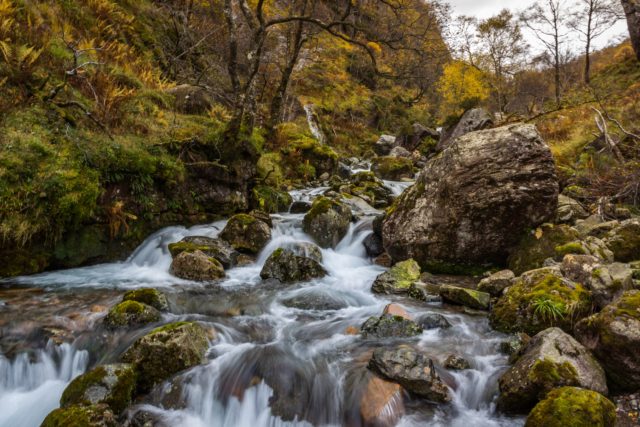 Fun Fact:
Fans of Harry Potter will be thrilled to learn that the scenes of Hagrid's hut from Harry Potter and the Prisoner of Azkaban were filmed here!
Giants Causeway, Northern Ireland
If you're a fan of mythology, this might be the perfect weekend destination for you. Dramatic cliff-sides lapped by the North Atlantic Ocean make the Giants Causeway in Northern Ireland a sensational experience. Owned and protected by the National Trust, the Giants Causeway has long been an inspiration to artists. And it's no wonder! With its Irish charm and deep-blue seas, this coastline makes for a perfect weekend away. Walk along the cliff-top path or visit the legendary hexagonal basalt columns, one of natures most bizarre but intriguing creations!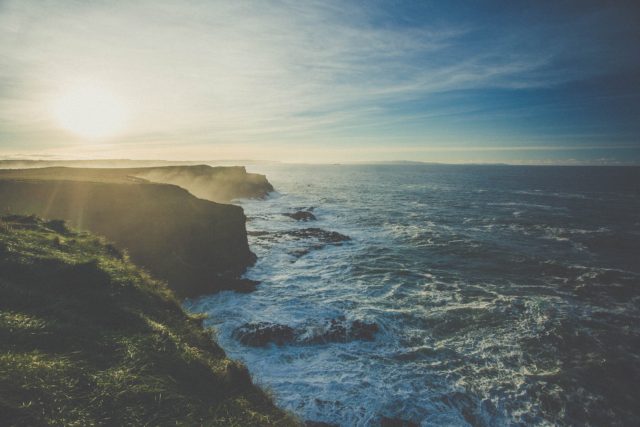 Fun Fact:
According to Gaelic mythology, the causeway was built by an Irish giant named Fionn mac Cumhaill. Fionn needed to cross the sea after the Scottish giant Benandonner challenged him to a fight. Thus he built the causeway so that the two could meet halfway!
The Very Best UK Places for a Weekend Away
Holidays and breaks don't have to be long weeks somewhere abroad, and these locations in the UK prove that. With such rich history to marvel over and plenty of dramatic views to enjoy, staycations can be just as exciting and breathtaking as their tropical counterparts! So, where will you spend your weekend away?
---
By Skylar Grace